Happy Cupcake Tuesday! I'm so excited you are here! Looking for a cupcake recipe? Be sure to check out the Cupcake Heaven page, there are over 200 cupcake recipes and decorating ideas!
It's time for another fun printable! These Fourth of July Cupcake Toppers were in the Cupcake Chronicles Newsletter last Friday, but in case you missed them, I thought I would share them with you!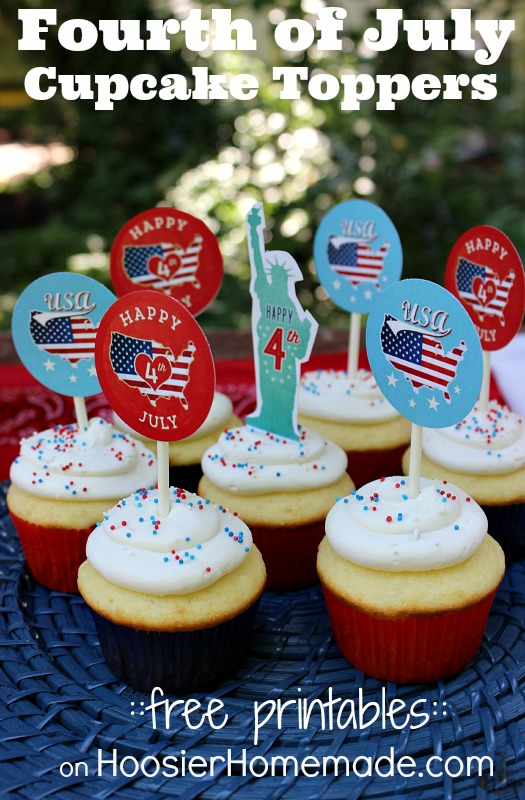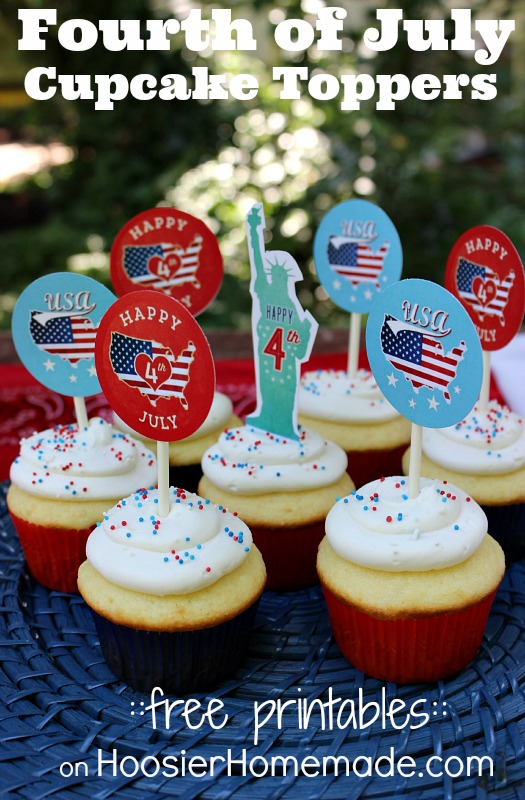 A BIG Thank you to Nikki from Papergravy Printables for designing these cool Fourth of July Cupcake Toppers! Aren't they fun?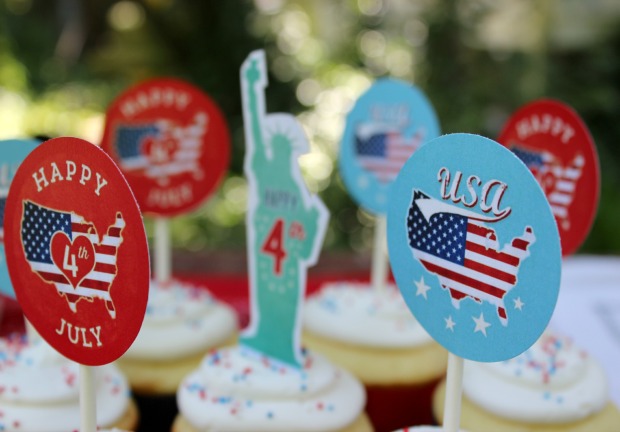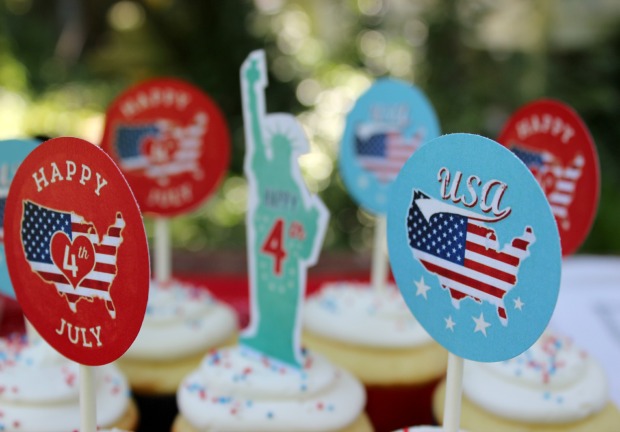 I love the Statue of Liberty topper! I used them to decorate my Fourth of July Table, along with other easy to make decorations.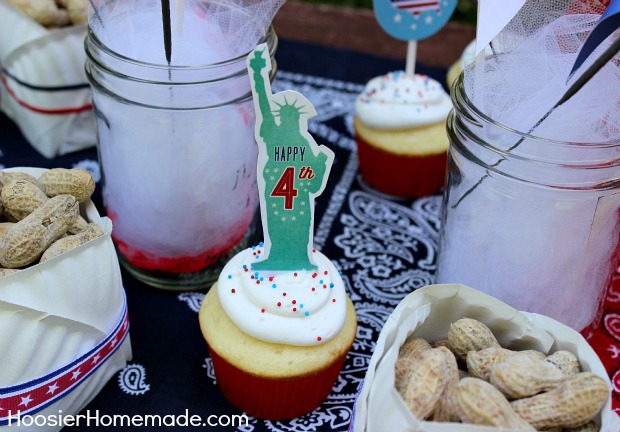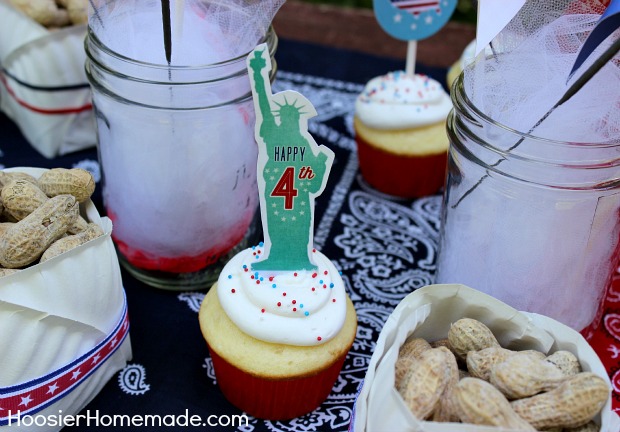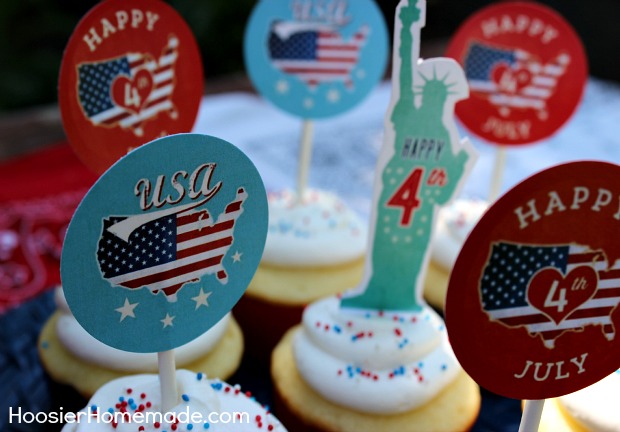 These Fourth of July Cupcake Toppers are available free to all Cupcake Chronicles Newsletter subscribers.
Printable Fourth of July Cupcake Toppers