Creating a fun decoration for your table doesn't need to be complicated or cost a lot of money. Summer is just about here and with that comes Memorial Day, 4th of July and lots of backyard barbecues. Make this Simple Table Decoration for under $5 to brighten your table.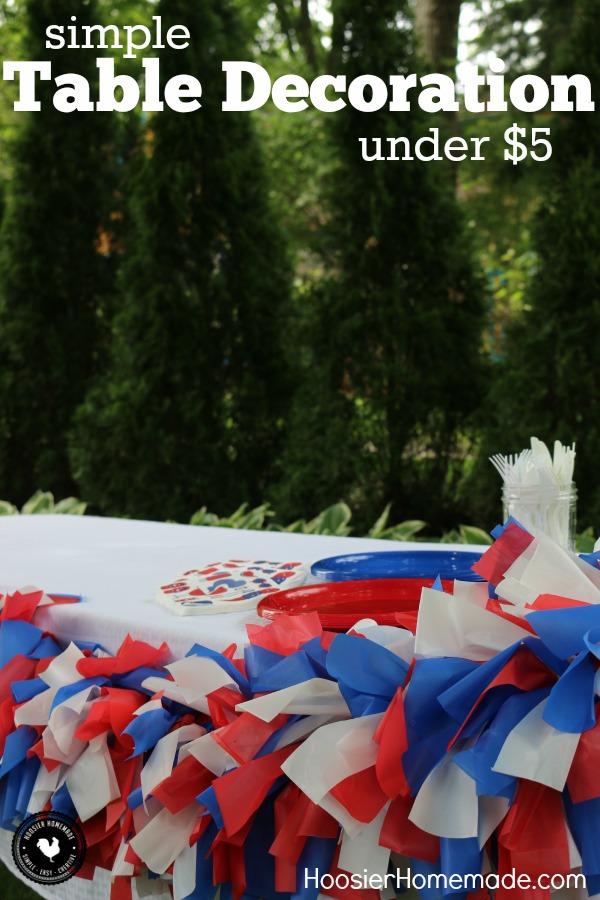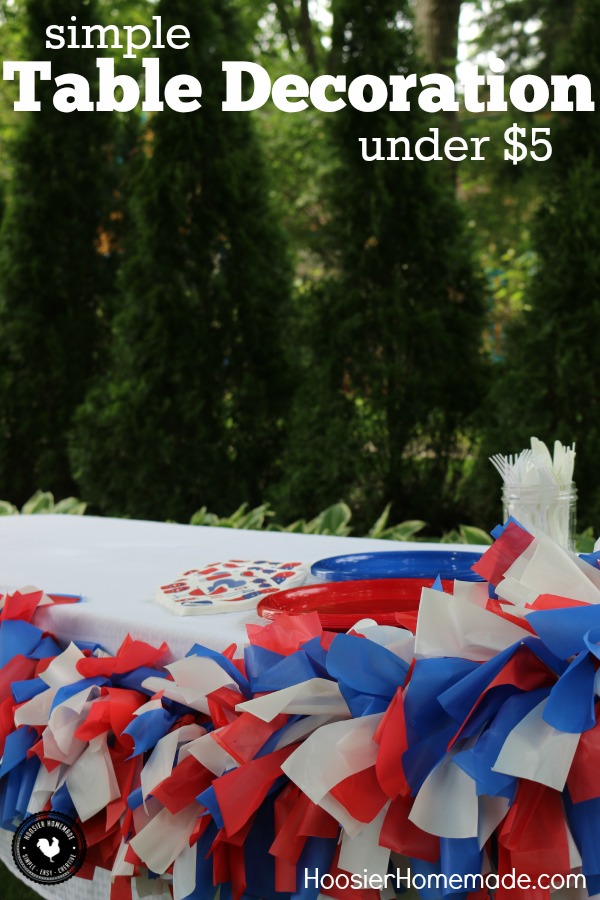 The easy, breezy days of Summer are upon us. With Memorial Day right around the corner, 4th of July, Family Reunions, Graduations, and celebrations, there will be plenty of opportunities to add a fun splash of color to your table.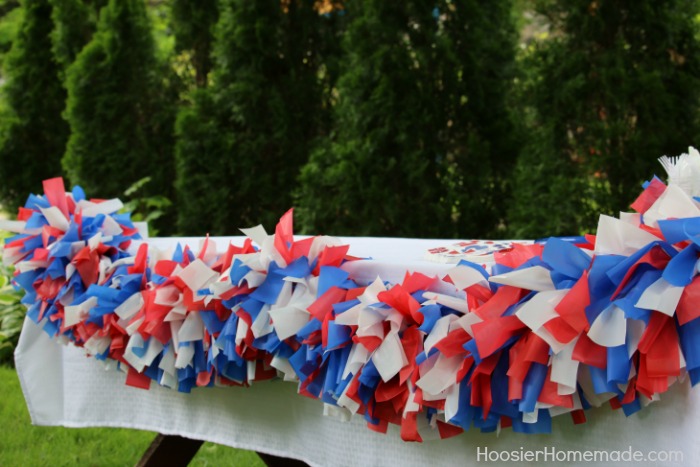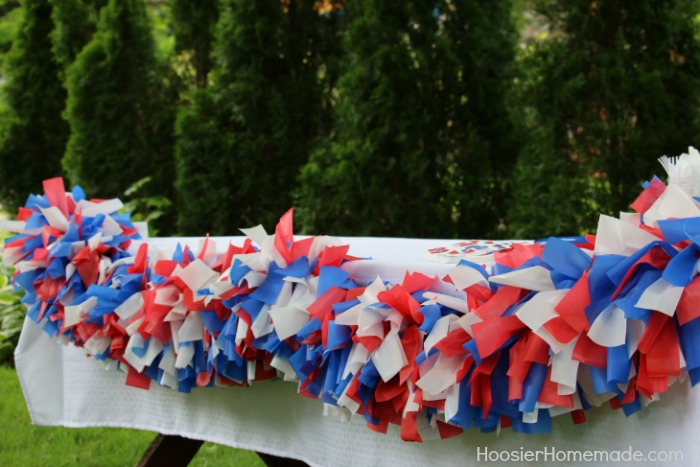 While I love hosting parties, it can also be a lot of work. There is the planning, preparing your home, cooking the food, and then the decorating. So whenever I can, I keep it as simple as possible. And let's face it, keeping the cost down is important too.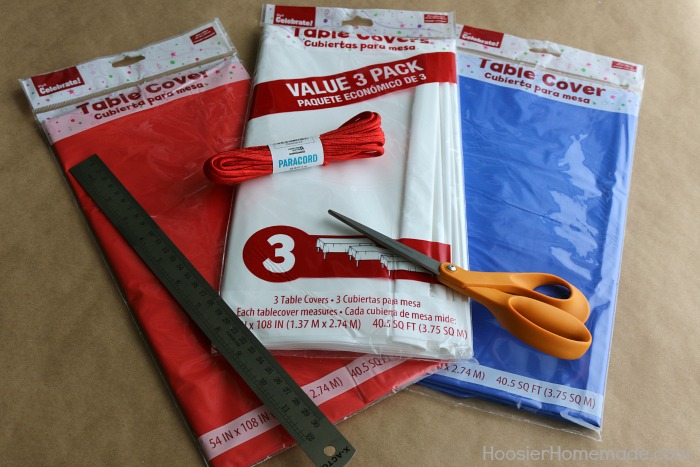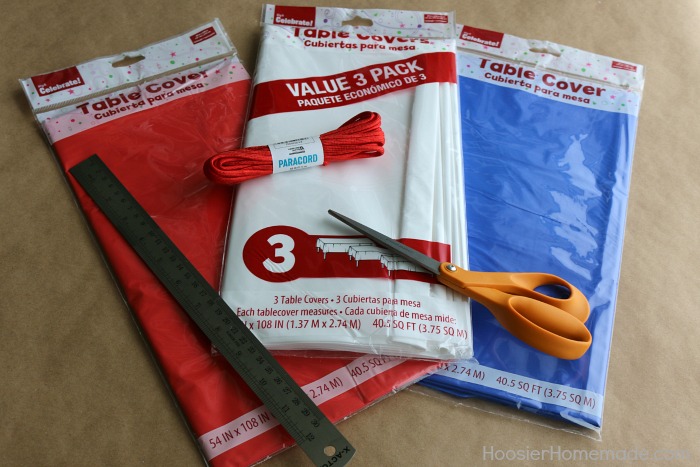 Simple Table Decoration Supplies
Plastic Table Covers – We used 1 each of red, white and blue to follow the Patriotic theme. You can easily change the colors to fit the holiday or your party theme
Cording or Twine – We used Paracord, found in the craft department at Walmart. It's sturdy, comes in a lot of colors and is only $2.
Tools – scissors and ruler – or you can use a cutting mat and rotary cutter if you have one, we found the cutter to go a lot faster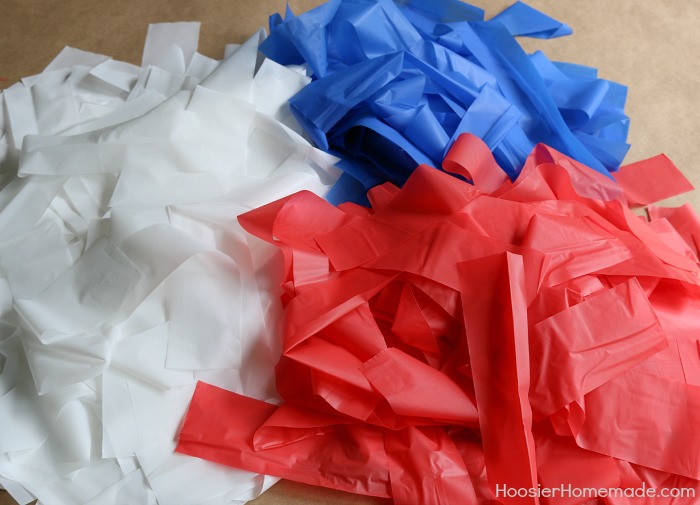 Step 1
Cut strips 2 inches wide. We cut the length of the tablecloth, then cut each piece into 4 pieces, they are about 13 1/2 inches long.
3 tablecloths made a 6 foot bunting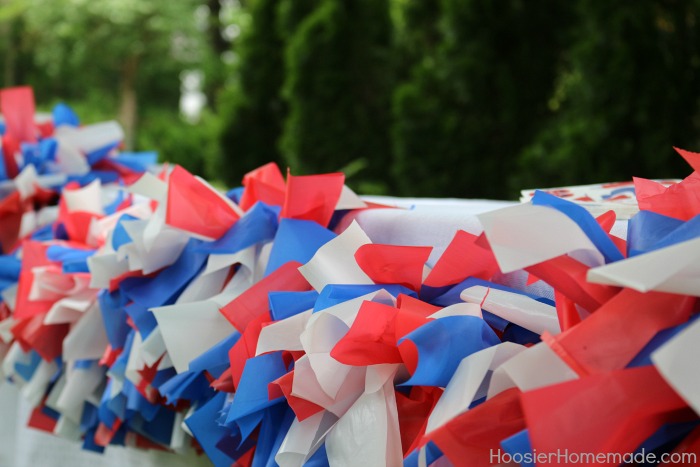 Step 2
Then tie each piece of the plastic tablecloth onto the cording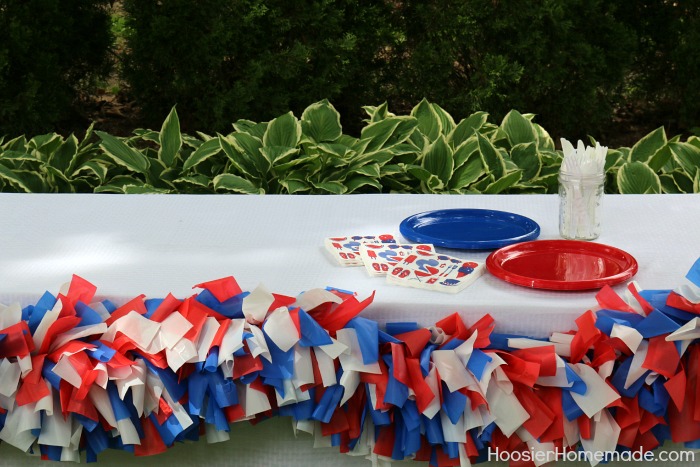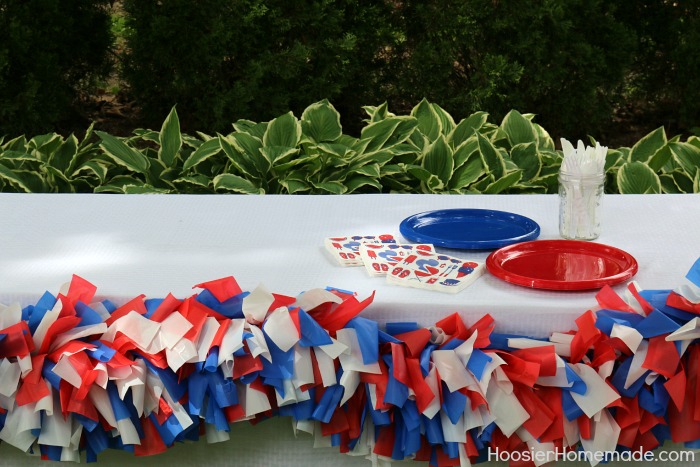 To set the table, we used a Mainstays Fabric Tablecloth found in the housewares department at Walmart. The red and blue plastic plates are only $1 for a package of 4, and can be used over and over. We found the napkins by the Memorial Day display.
To hang the bunting, we used safety pins.
This festive decoration is also perfect on your porch (like Fun Home Things did) or fence. The plastic tablecloths make it durable for outdoors.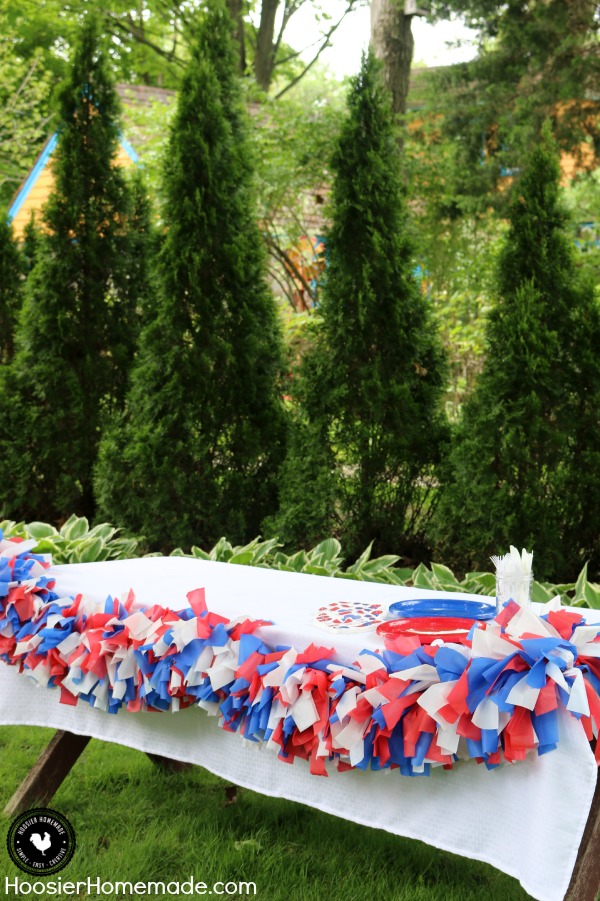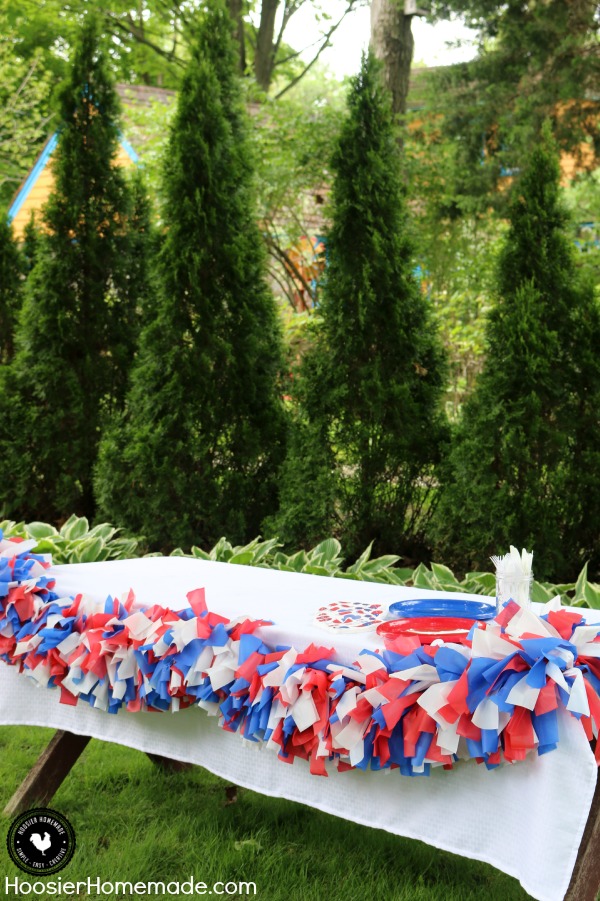 Now the table is ready for food. Watch for the recipes to complete your Memorial Day celebration coming later this week.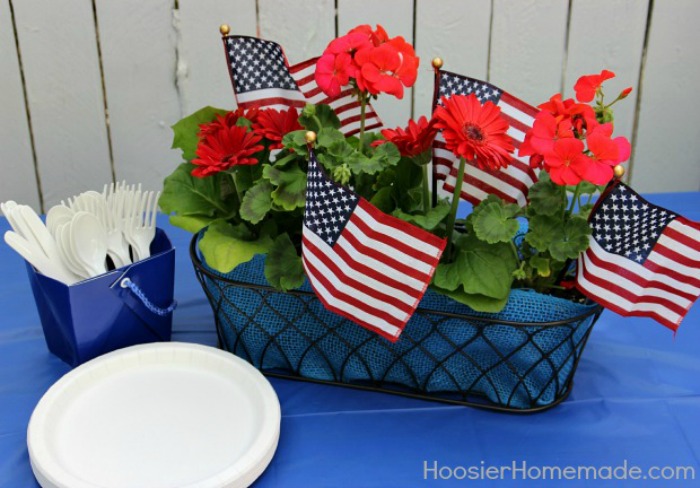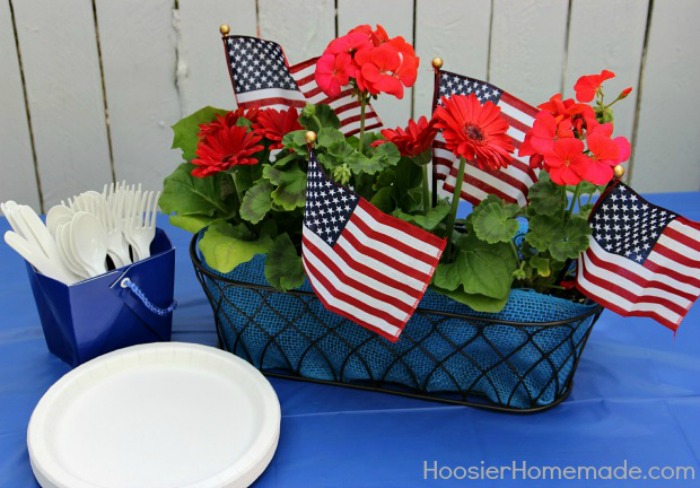 Looking for a Memorial Day Centerpiece? Memorial Day Centerpiece