Grilled Italian Chicken Subs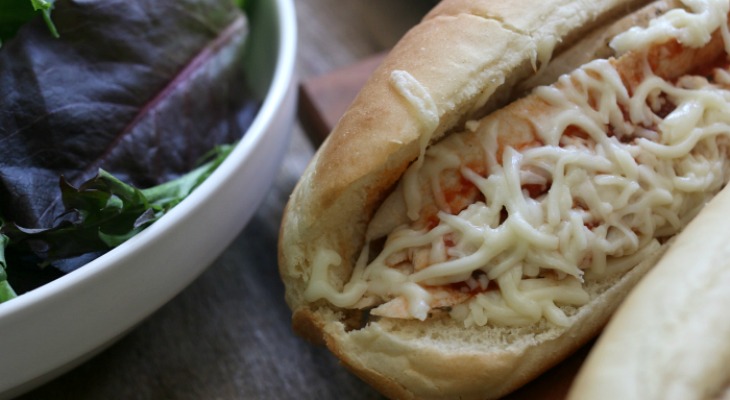 Fire up the grill! It's time for a family favorite, easy to make, delicious Grilled Italian Chicken Subs made with organic ingredients that won't break the bank!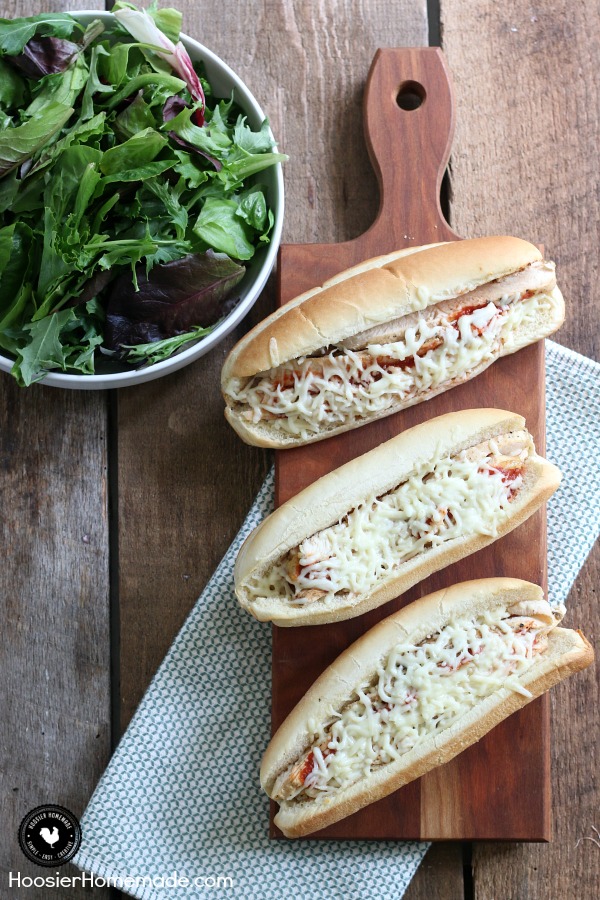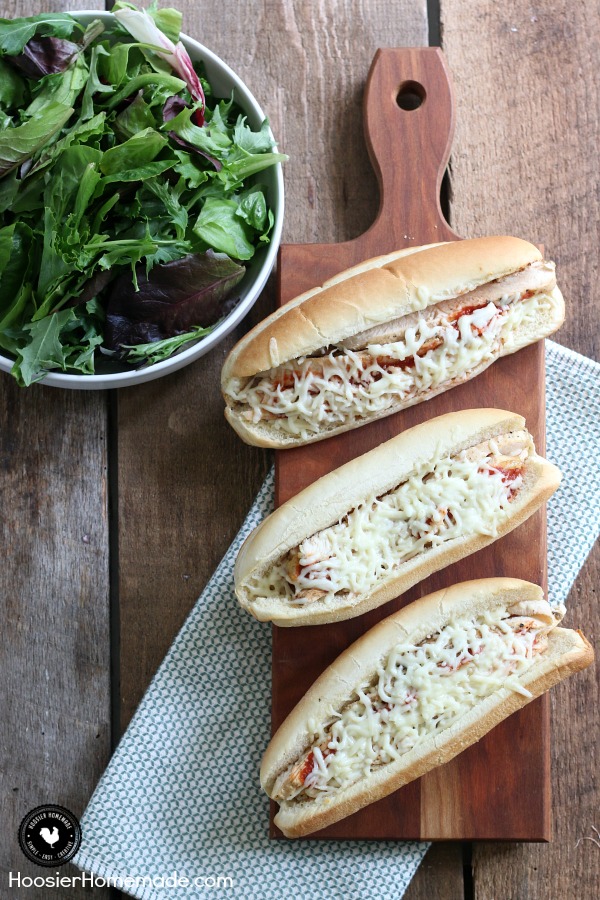 During the Summer, like most of you, we grill out a lot. Grilling is super easy, the food has a special flavor that you just can't duplicate indoors, and let's face it – the most important thing is clean up, right?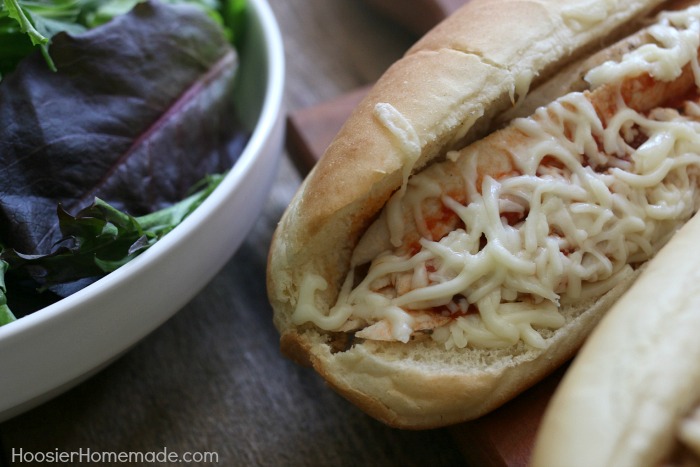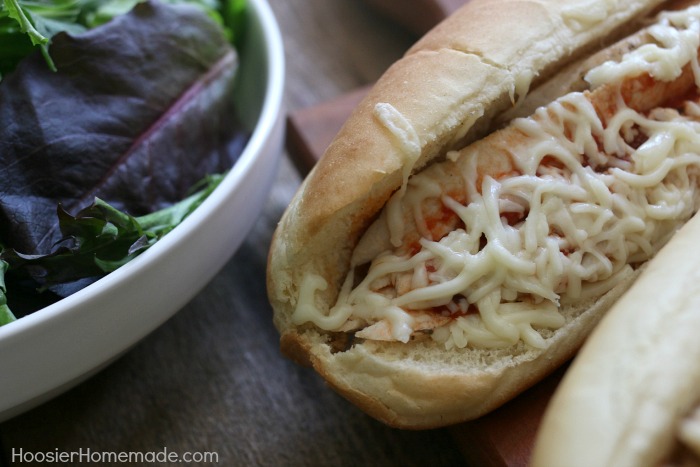 We have been making these Grilled Italian Chicken Subs for years. Sometimes we make them with onions and peppers like a Philly Sandwich, sometimes just the chicken, and sometimes we kick them up a notch and add even more flavor with Italian Dressing and Marinara Sauce.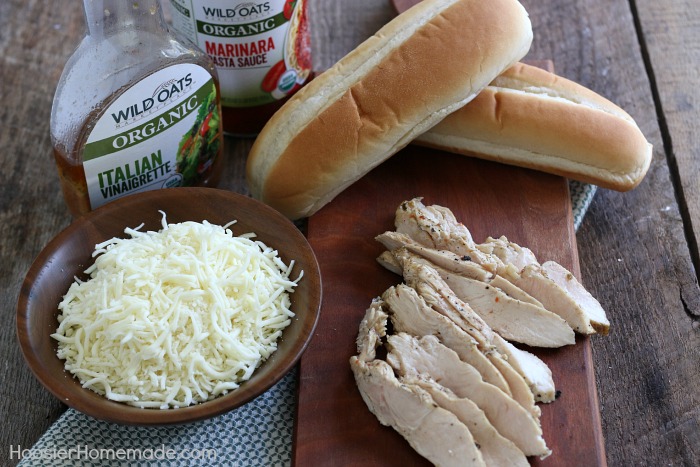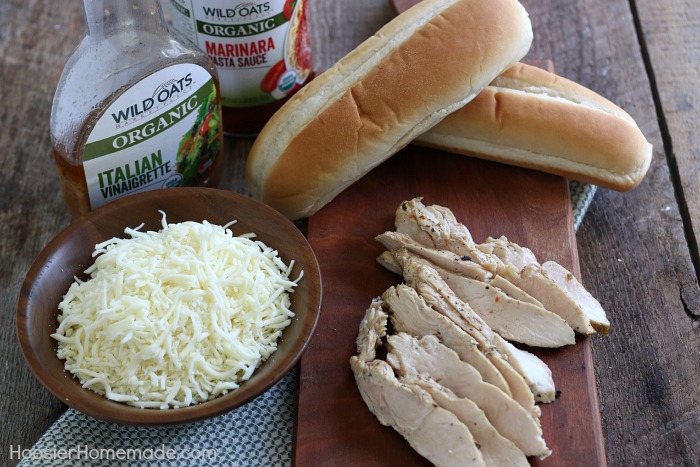 The first step to these Chicken Subs is to marinate the chicken. Doug butterflied the chicken breasts for me, because well he's just simply better at that than I am. Then into a big bowl with Wild Oats Marketplace Organic Italian Vinaigrette to marinade for about an hour. Be sure to only leave them in the dressing for no more than an hour, or the chicken will become tough.
Then it's time to grill the chicken. Remove the chicken from the marinade, and discard the dressing. Grill for about 10-15 minutes over medium-low heat. After the chicken is done cooking, remove from the grill and let it rest for 5 minutes to allow the juices to redistribute.
Slice the chicken thin. We like to cut the chicken diagonally because it makes the chicken a little more tender.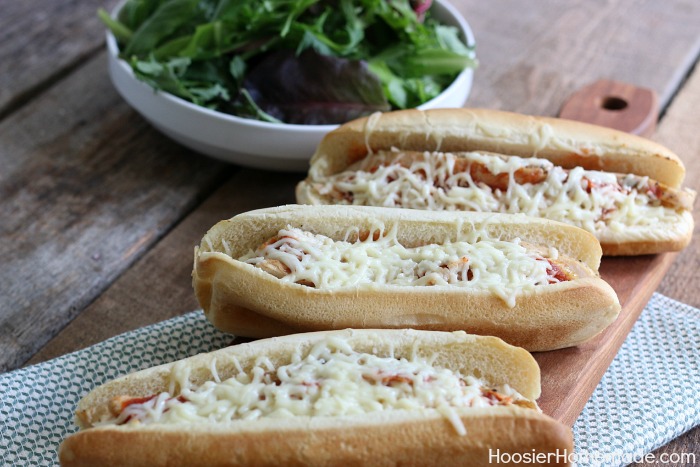 Now it's time to start assembling the subs. A good layer of the chicken, followed by Wild Oats Marketplace Organic Marinara Pasta Sauce, topped with Mozzarella Cheese. Now you can do a few different things, we like to wrap our subs in foil and pop them in the oven for a few minutes to melt the cheese. But you can also just place them on a cookie sheet and heat them in the oven, or even microwave them for about 1 minute to melt the cheese. Whatever way you choose, I'm sure your family will love them!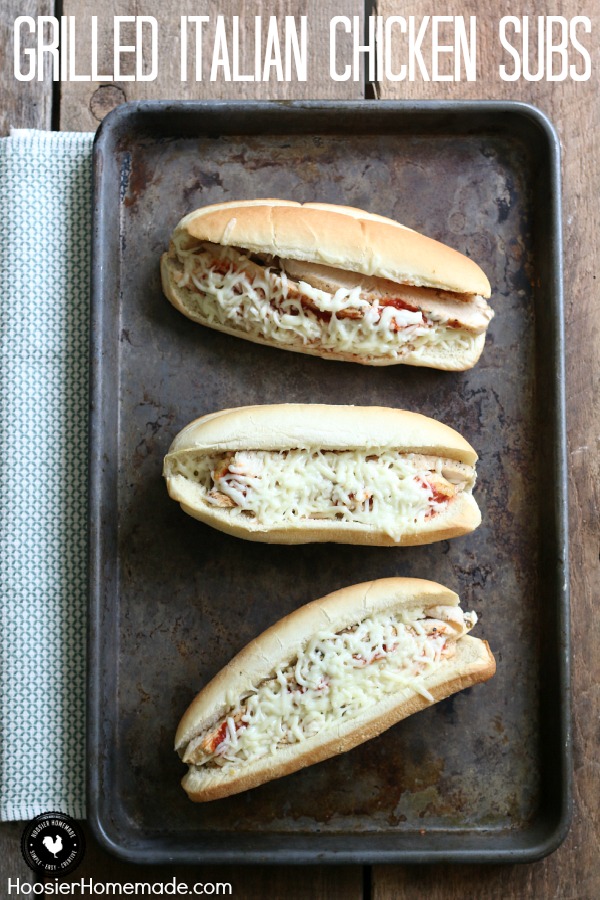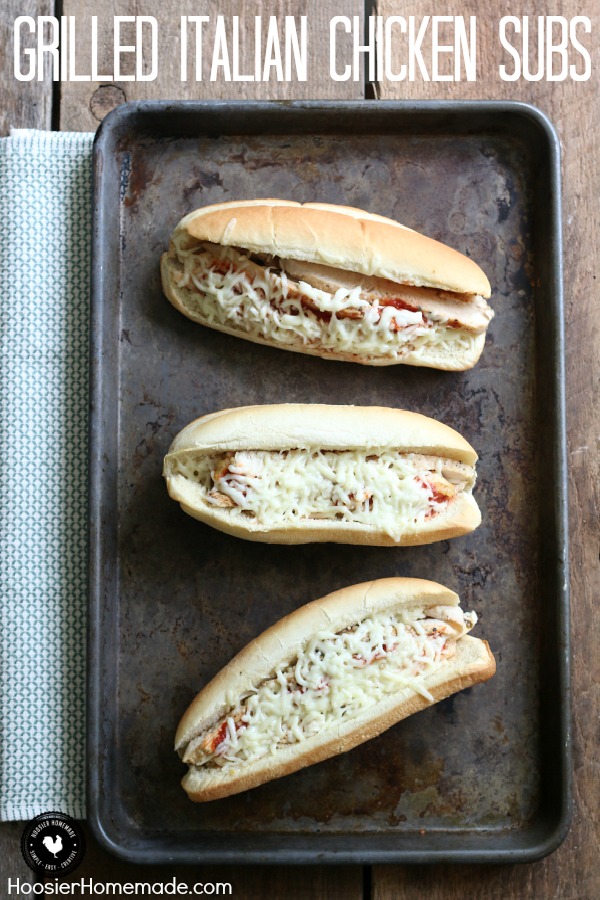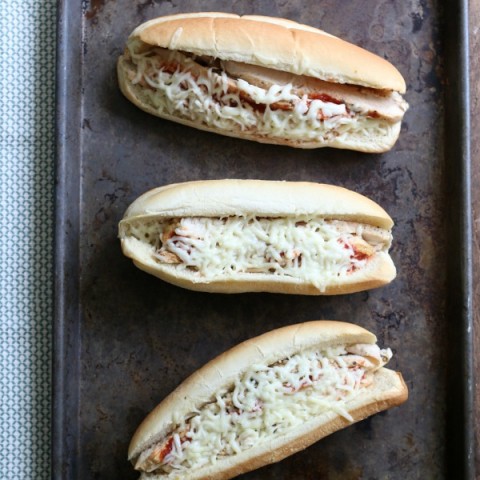 Grilled Italian Chicken Subs
Only 5 ingredients is all you need for these delicious Grilled Italian Chicken Subs! They will quickly become a family favorite!
Ingredients
2-4 chicken breasts, boneless, skinless - depending on how many subs you will be making
1 (16 oz) bottle Wild Oats Organic Italian Vinaigrette
1 cup Wild Oats Organic Marinara Pasta Sauce
2 cups Mozzarella Cheese, shredded
Buns - your favorite
Instructions
Butterfly chicken breasts by cutting them in half diagonally
Place in a large bowl and pour dressing over, just to cover. Place in fridge for 1 hour.
Remove chicken from fridge, discard dressing
Preheat grill to medium-low heat
Cook chicken about 10-15 minutes or until meat thermometer reaches 160 degrees, remove and let rest 5 minutes
Cut chicken on the diagonal
Assemble subs with chicken, 2-3 tablespoons of Marinara Pasta Sauce, and Mozzarella Cheese
Heat in oven for a few minutes to melt the cheese
For more information on Wild Oats, follow them on Facebook page, Instagram, Twitter and Pinterest.