Simple Patriotic Table Centerpiece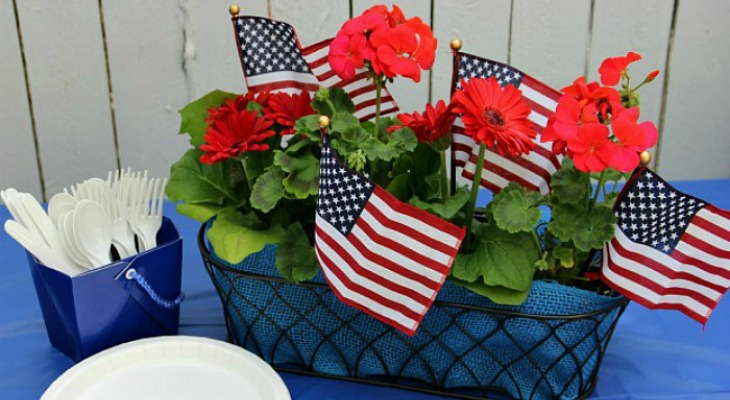 Creating your own table centerpiece isn't complicated and shouldn't take hours. This Simple Patriotic Table Centerpiece takes less than 5 minutes to put together and is perfect for the upcoming Memorial Day Holiday, Fourth of July Celebration, or even a Summer Party that you are hosting.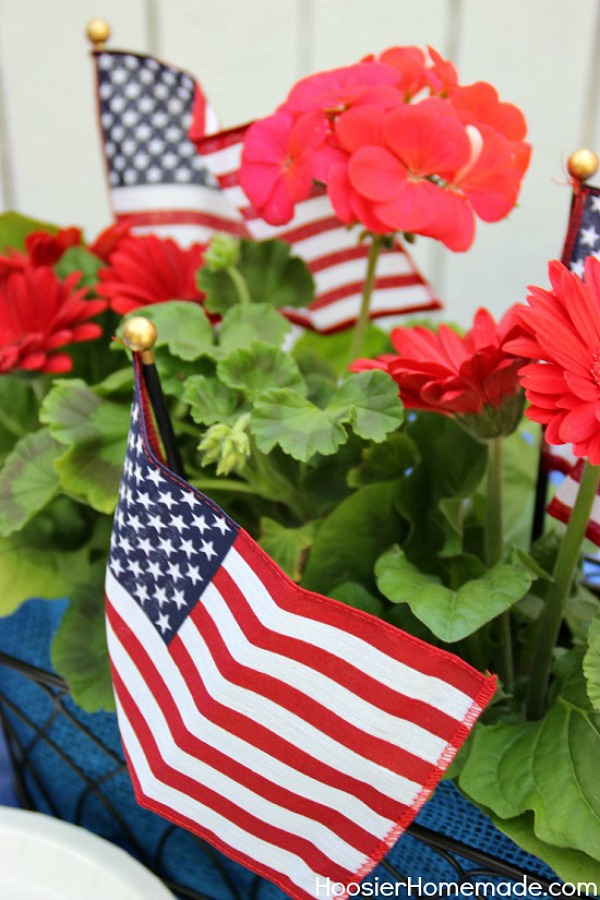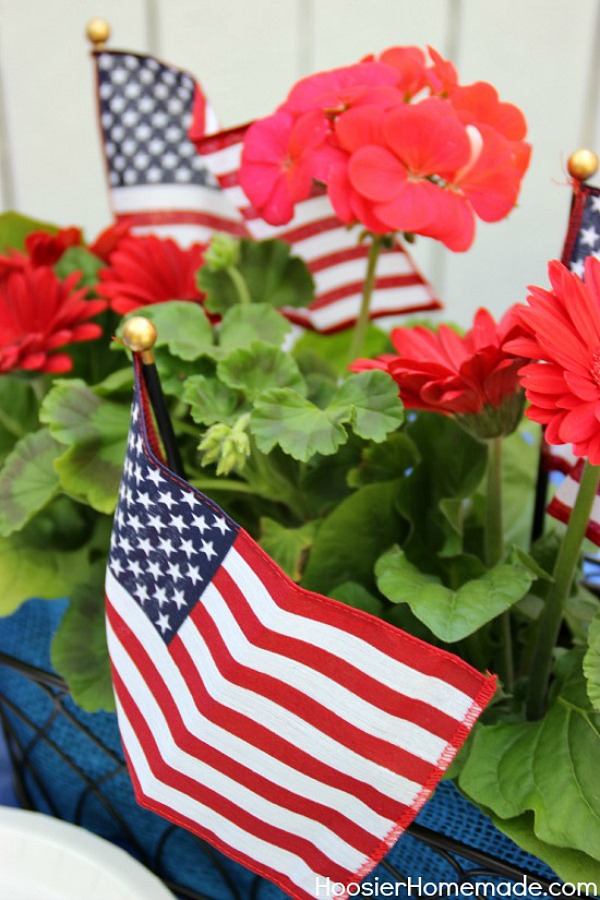 Memorial Day has always been a day for me to remember those close to us, those that we love, that are no longer on earth with us. I say, on earth, because I do feel that they are always with us. Like angels watching over us. It's also a time that we honor the men and women who died while serving in the United States Armed Forces.
I remember even as a little girl, going with my parents with a Station Wagon full of flowers for the cemetery. We would visit each of the relatives and friends, and leave flowers. And the cemetery always had a special parade to honor those heroes that served our country.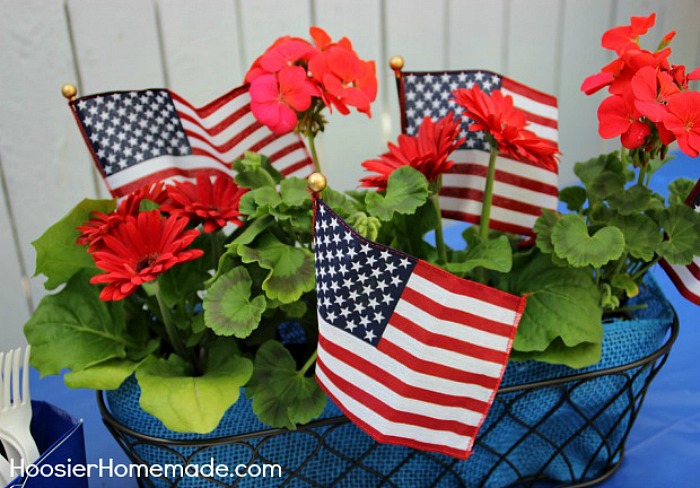 This Patriotic Table Centerpiece is not only perfect to decorate your table for your party or cook-out, but can also be used afterwards to decorate your front porch or deck area. It's simple to put together too!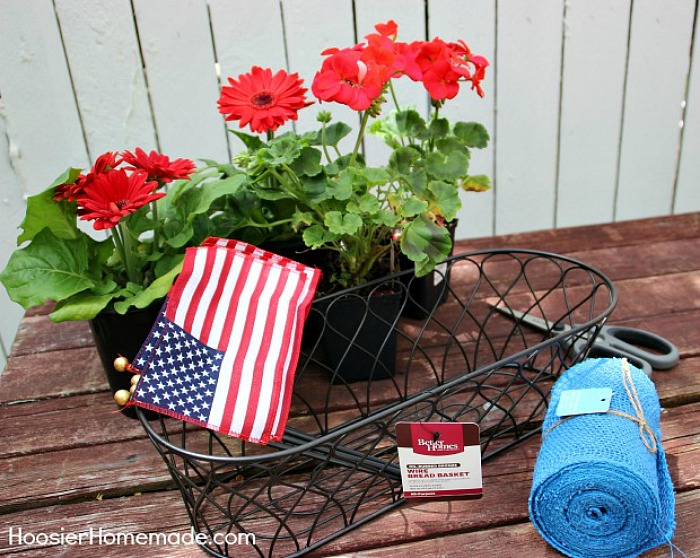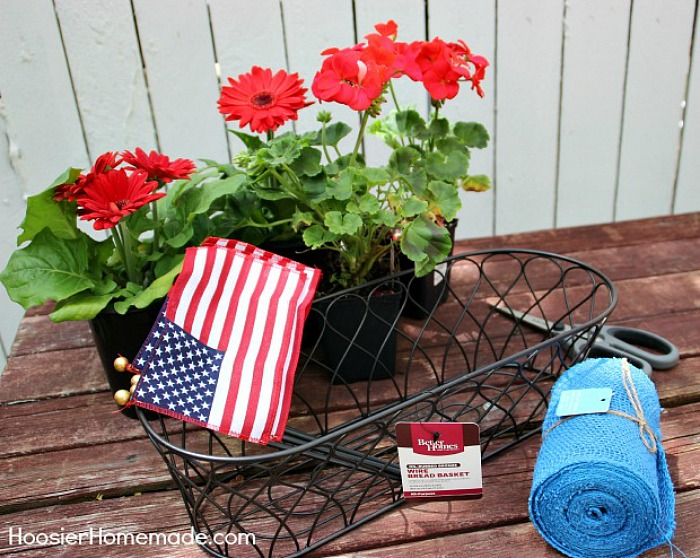 With just a few simple supplies and less than 5 minutes, you can put together your own Patriotic Table Centerpiece. I found everything at Walmart, reasonably priced.
Simple Patriotic Table Centerpiece Supplies
Basket
Burlap
Flags
Flowers
Scissors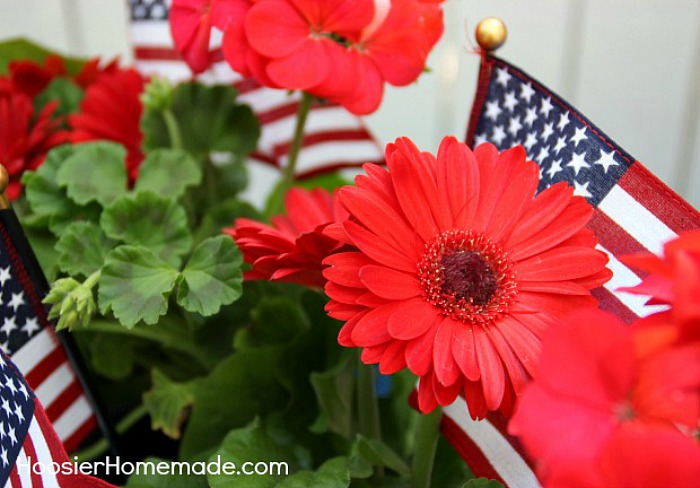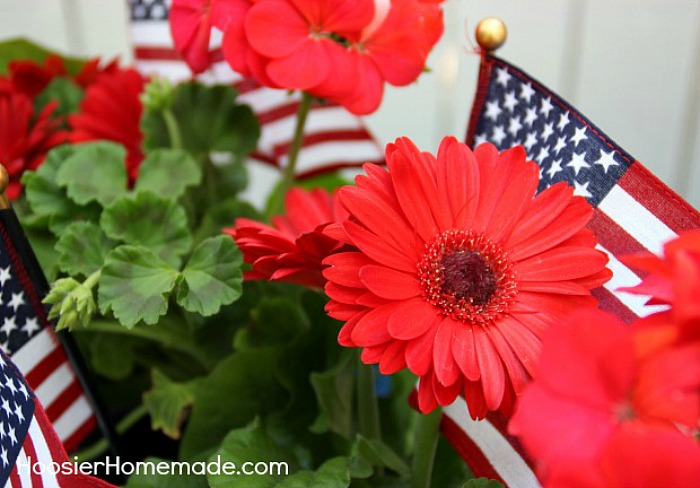 I chose two different types of flowers, but whatever you like will work just fine. These are Gerbera Daisies, and were around $3.50 each.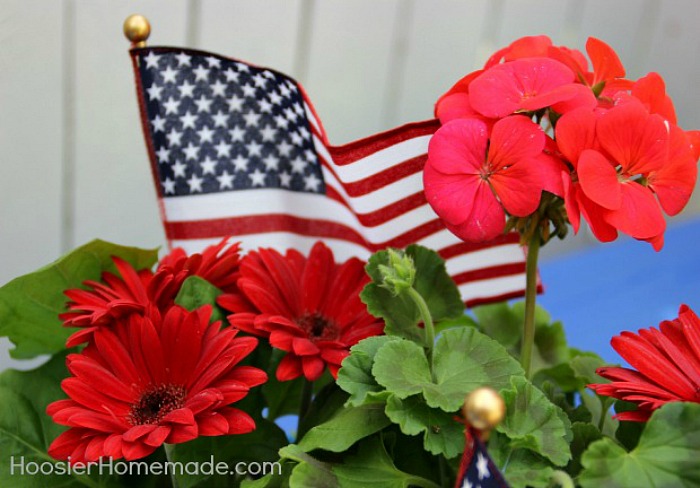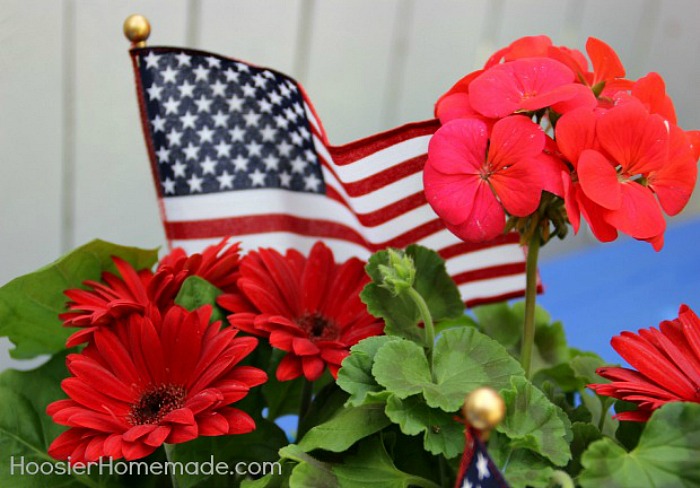 And of course the ever so popular, Geraniums, these were less than $1.50 each.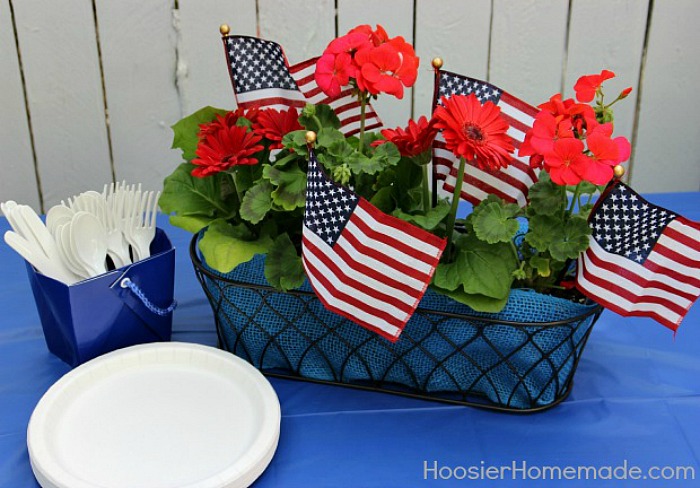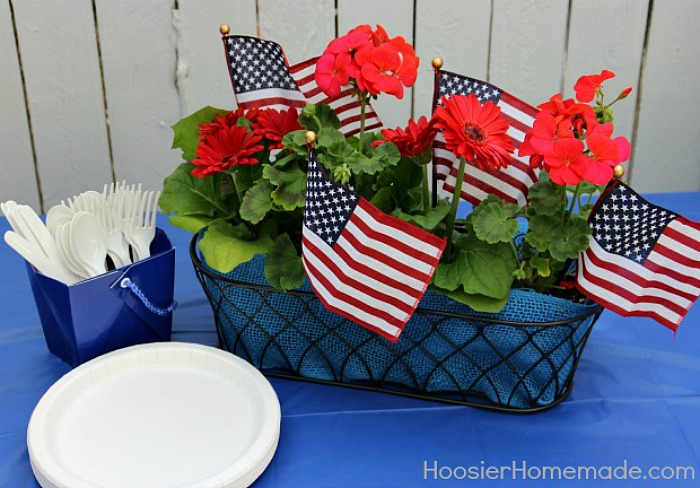 To put the Centerpiece together, I simply lined the basket with the burlap, then filled it with the flowers. You can use any fabric or ribbon to line the basket, or leave it open if you like. I wanted a little extra color.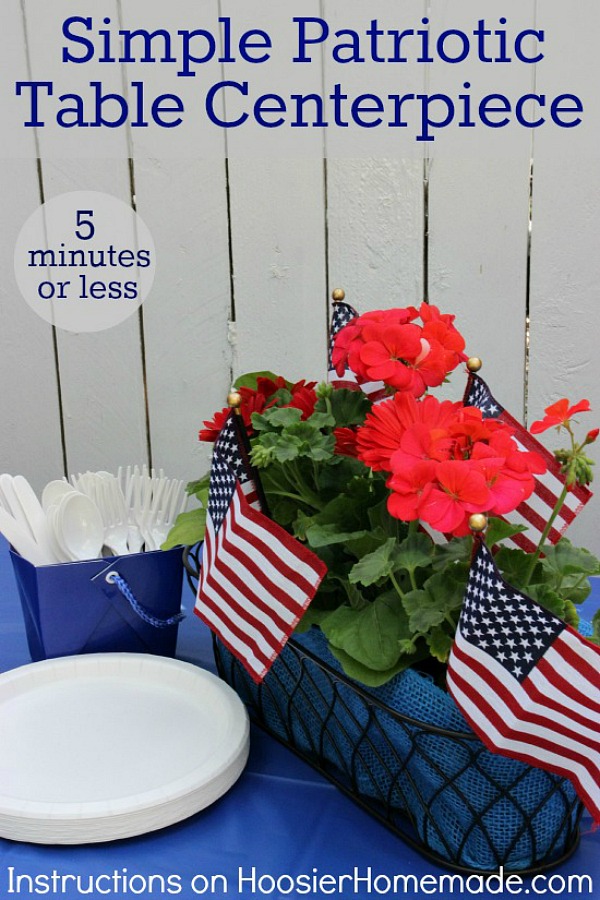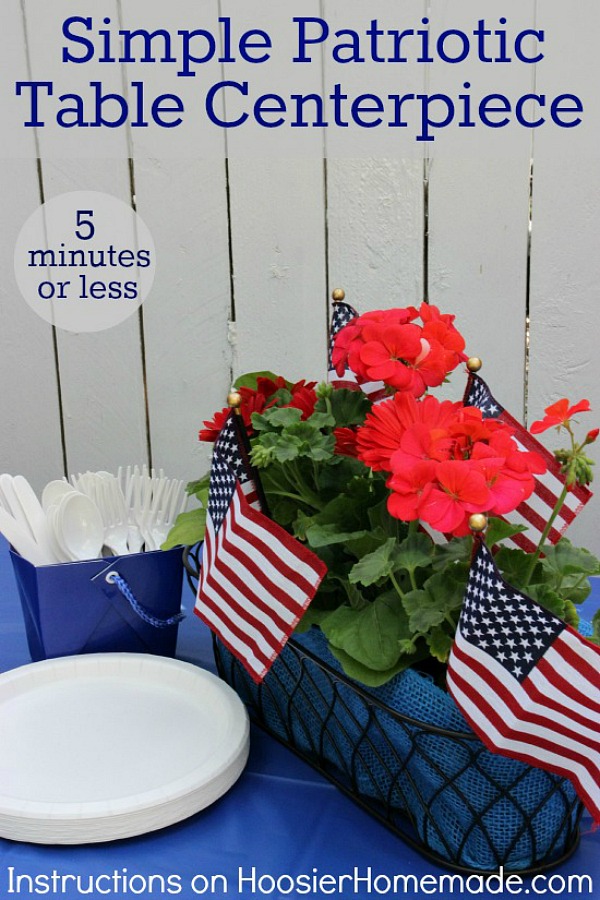 Then added the flags. I love how simple this Table Centerpiece was to make, but it really makes a grand statement. Plus having it to decorate with after the party is an added bonus.
How do you celebrate Memorial Day? I'd love to here!