Happy Cupcake Tuesday! I'm so excited you are here! Looking for a cupcake recipe? Be sure to check out the Cupcake Heaven page, there are over 200 cupcake recipes and decorating ideas!
Only a couple days left until Thanksgiving, do you know what you are baking? Well, just in case cupcakes are on your list and you need some ideas, I have put together 12 Thanksgiving Cupcakes and Thanksgiving Printables for you.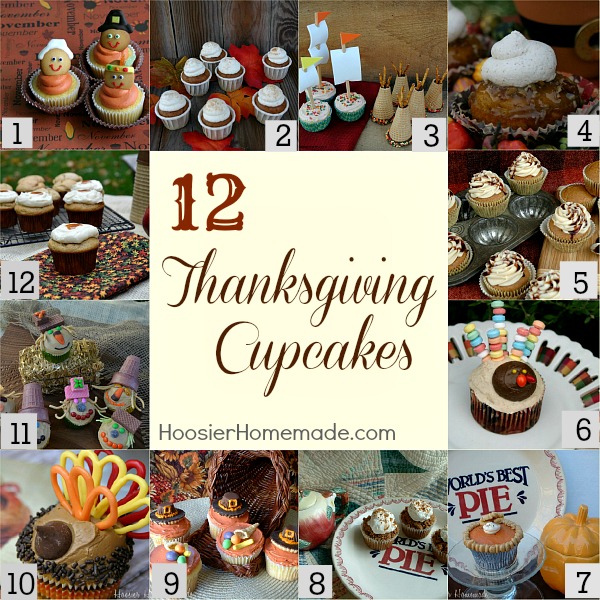 Thanksgiving Cupcakes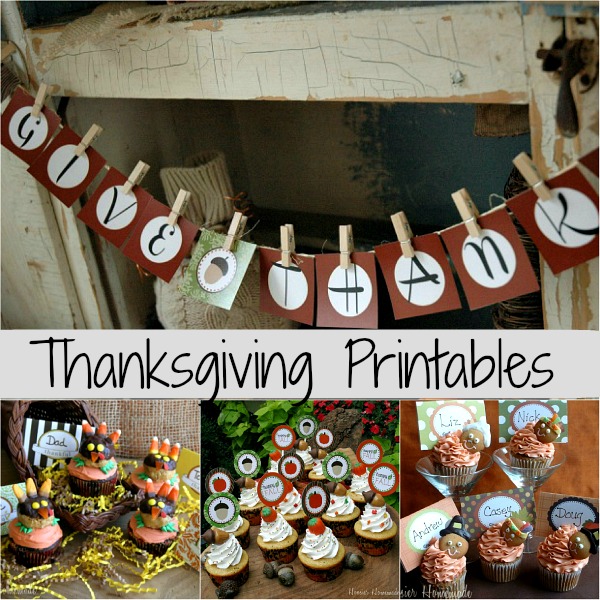 Thanksgiving Printables
The 3 printables on the bottom are available for free to Cupcake Chronicles Newsletter subscribers. The weekly newsletter is free and has exclusive cupcake decorating ideas, recipes and a monthly printable…read more about the newsletter!