Pumpkin Pie Cupcake Bites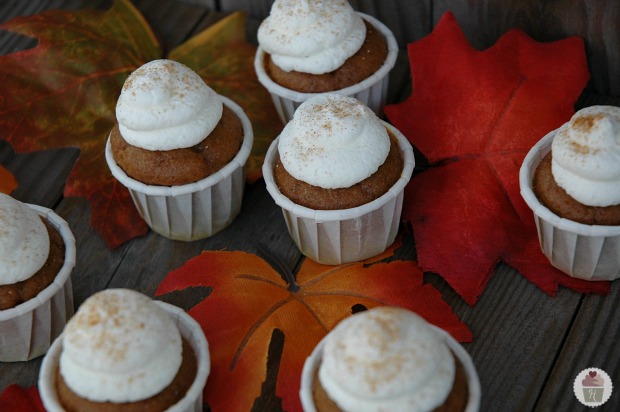 Happy Cupcake Tuesday! I'm so excited you are here! Looking for a cupcake recipe? Be sure to check out the Cupcake Heaven page, there are over 200 cupcake recipes and decorating ideas!
It's November, and we are kicking off this delicious pumpkin filled month with these Pumpkin Pie Cupcake Bites! I don't know about you, but after a big Thanksgiving dinner, it's nice to have just a little bite of something sweet. At least to tie you over until the "real" dessert is served.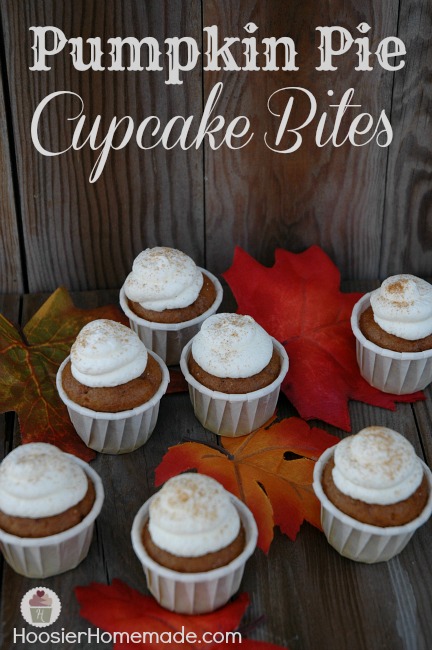 Back in July, I shared Strawberry Margarita Cupcake Bites baked in these cute little cups, so when I was looking for a mini cupcake to bake for Thanksgiving, I thought of these right away.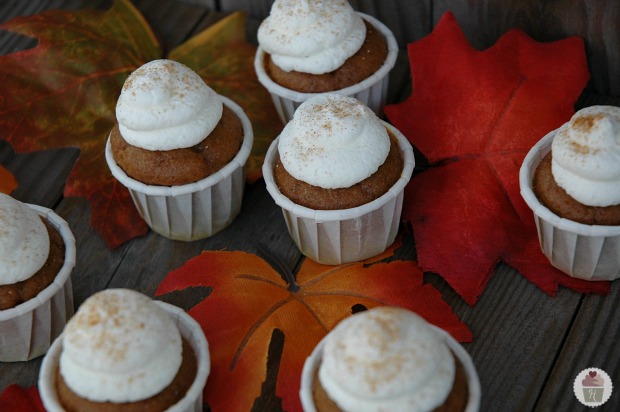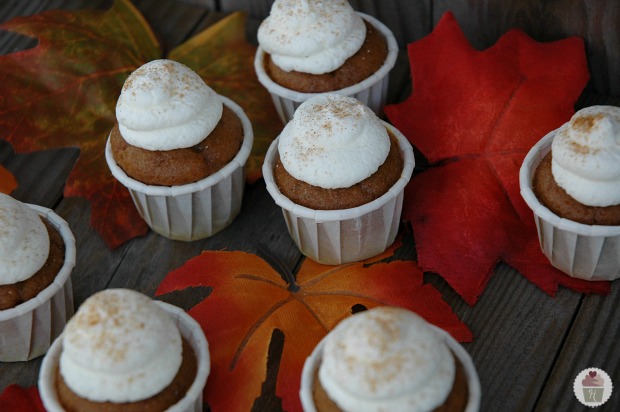 The cups are actually made for ketchup and you can find them at restaurant supply stores. The cupcakes bake fine in them and most of the time pop right out. I did have a few, with this recipe, that stuck to the bottom, so you may want to give them a light coat of cooking spray. The cups also tear easily, so to eat them you can just tear the edge of the cup and take the cupcake out.
To bring in more of the Pumpkin Pie flavor, I topped them with real whipping cream and a sprinkle of cinnamon and sugar mixture. You can also use just cinnamon, I found though, if you combine it with a little sugar it looks better on top of the whipping cream or frosting.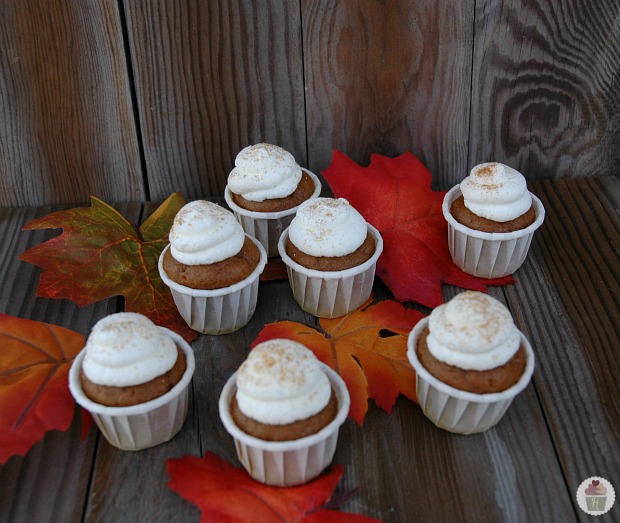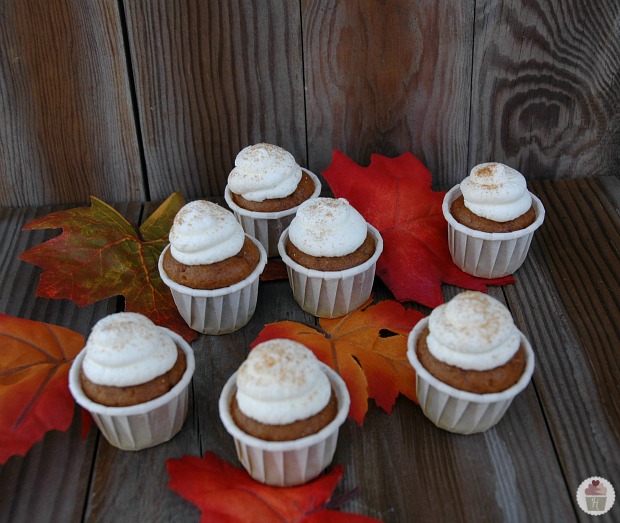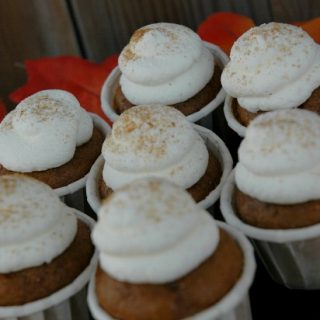 Pumpkin Pie Cupcake Bites
Yield:
24 cupcakes or about 50 mini cups
The perfect little bite of dessert after a big dinner. Recipe from HoosierHomemade.com
Ingredients
Cupcakes
1 Betty Crocker spice cake mix
1 cup canned pumpkin {not pumpkin pie filling}
1/2 cup buttermilk {splash of vinegar in a measuring cup and fill with milk}
1/3 cup oil
4 eggs
2 teaspoons ground cinnamon
1/2 teaspoon ground nutmeg
Whipping Cream
1 cup heavy whipping cvream
1/2 cup powdered sugar
Splash of vannila
Instructions
Cupcakes
Preheat oven to 350 degrees, place cups on a cookie sheet or liners in a cupcake pan
Mix cake batter with additional ingredients until well combined
Divide into cups or liners - for the cups I used 1 tablespoon batter
Bake cups about 10 minutes and cupcakes about 15-18 minutes or until a toothpick inserted comes out clean
Whipping Cream
Pour cold whipping cream into a small bowl and beat on medium until cream begins to thicken, turn mixer to high and continue beating
Gradually add powdered sugar and beat until cream is stiff
Add vanilla
Fit a decorator bag with a round tip {I used #2A}, fill with whipping cream
Pipe onto cooled cupcakes, sprinkle with cinnamon and sugar mixture, optional