Welcome to the 100 Days of Homemade Holiday Inspiration! Each year we share 100 ideas to make your holiday season more fun, festive, and delicious! This year we are going to be sharing themed ideas- starting with Snowman Ideas!


This is our 5th year for the 100 Days of Homemade Holiday Inspiration! This year though, we have changed the format a bit and are sharing 10 posts with 10 themed ideas for you!
You can catch up with all of the 2017 ideas on main page.
Sign up to receive a daily email full of Holiday Inspiration 
Snowman Oreo Cookie Balls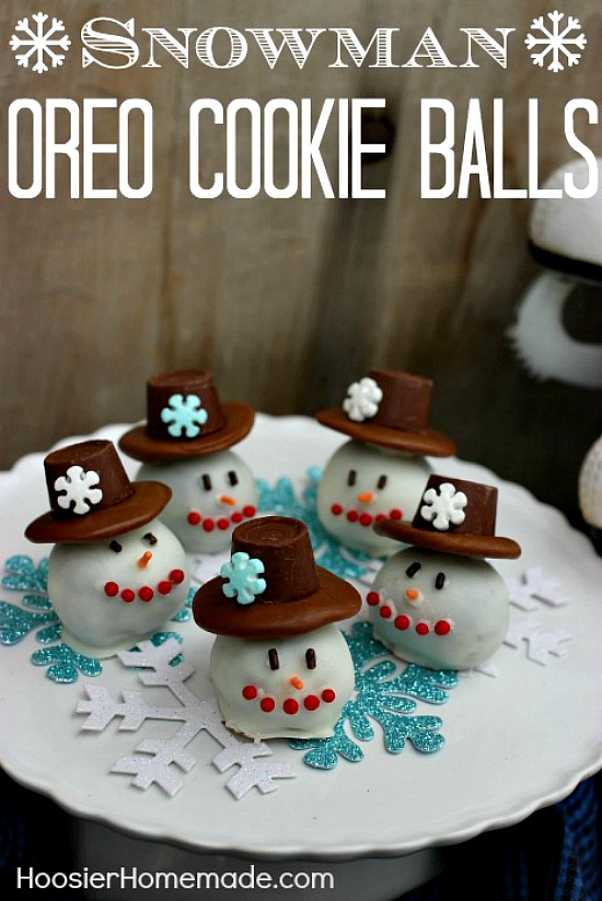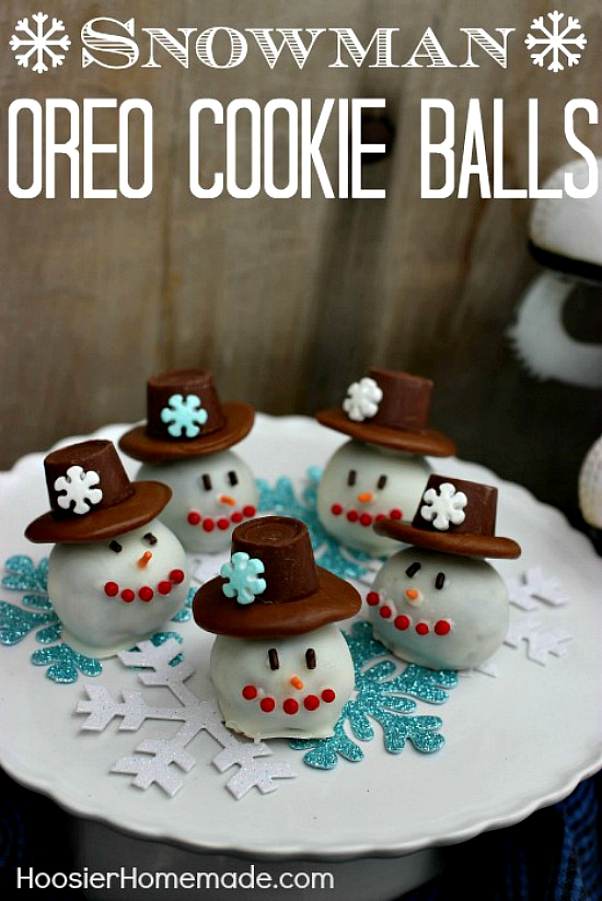 The perfect snack for any party, these Snowman Oreo Cookie Balls are so much easier to create than you would think!
Snowman Mug White Hot Chocolate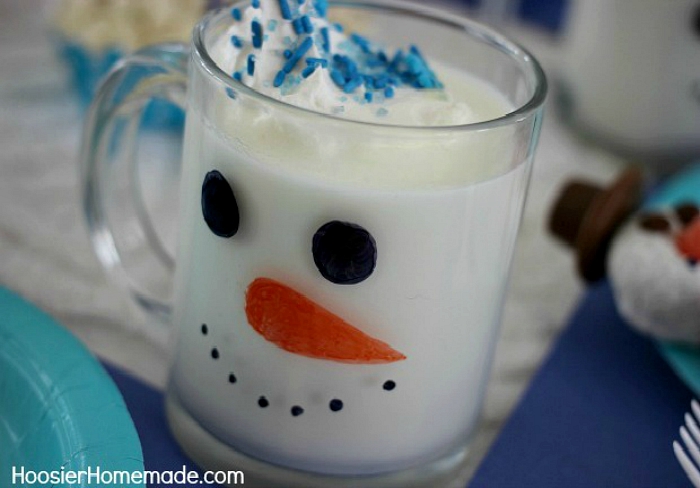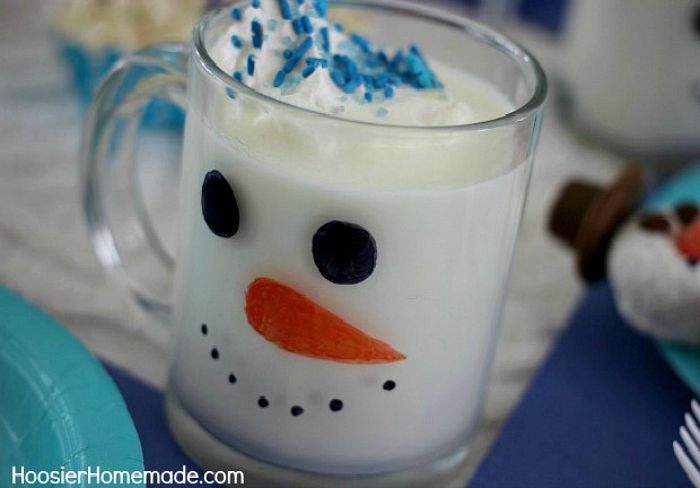 This fun and easy Snowman mug makes for a fun craft night with the kiddos! Then fill it up for a sweet hot chocolate treat!
Snowman Donuts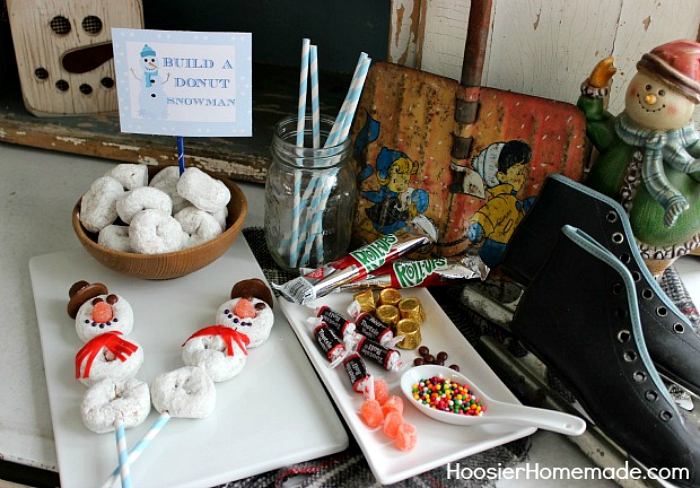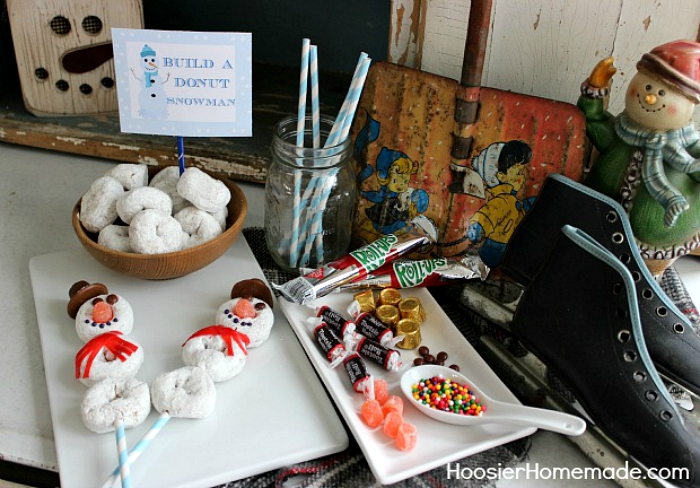 Another fun way to keep the kiddos occupied and creative- building a donut snowman! These are so fun and festive- and taste amazing too!
Snowman Pancakes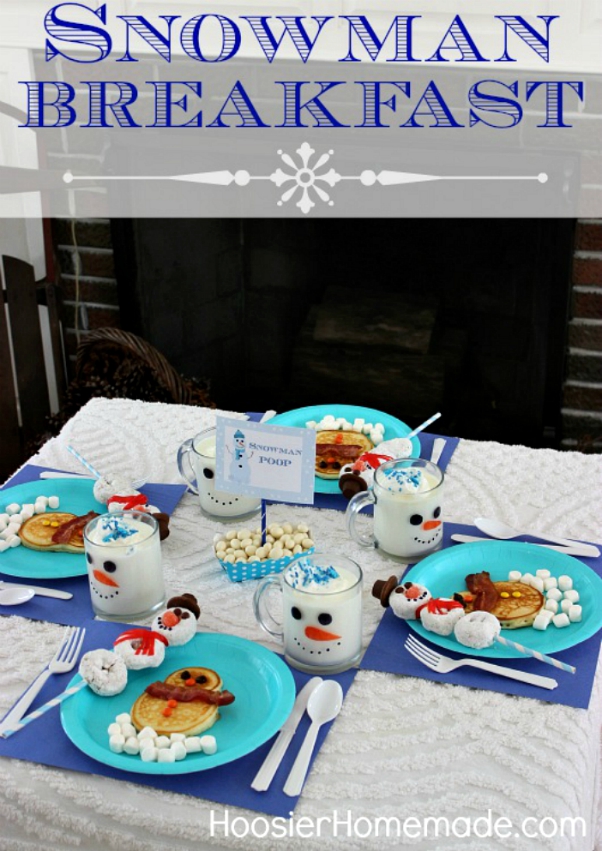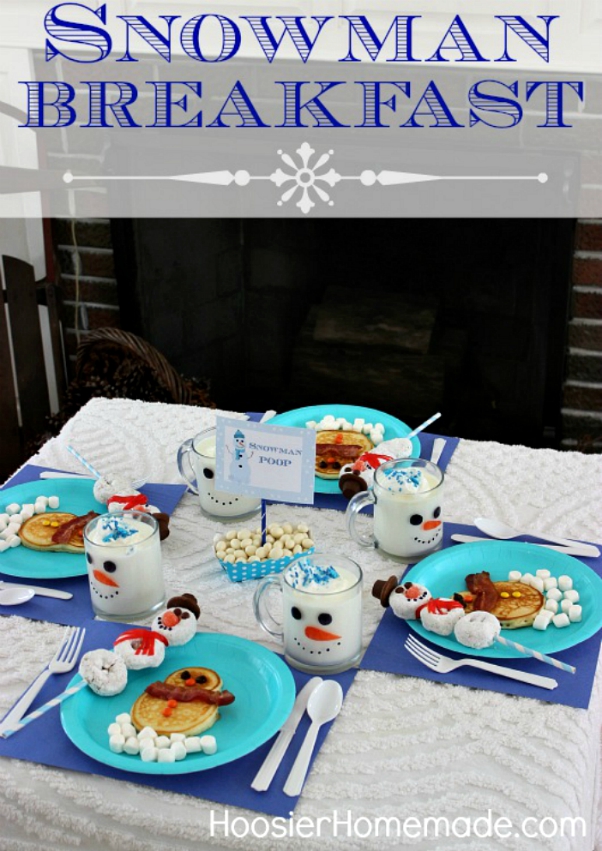 With just a few touches, you can make your normal pancakes into snowman pancakes! My kids looked forward to their snowman breakfast all year, and I know yours will love it too!
Yarn Snowman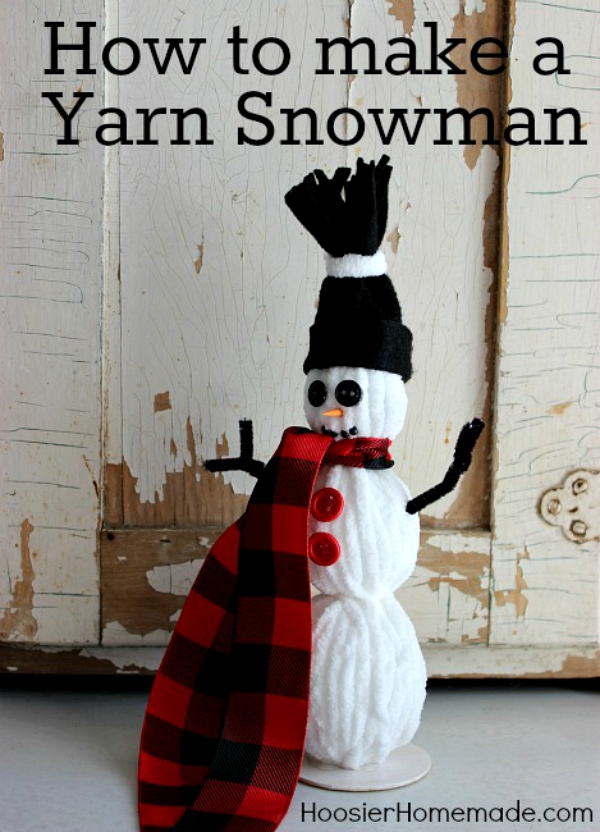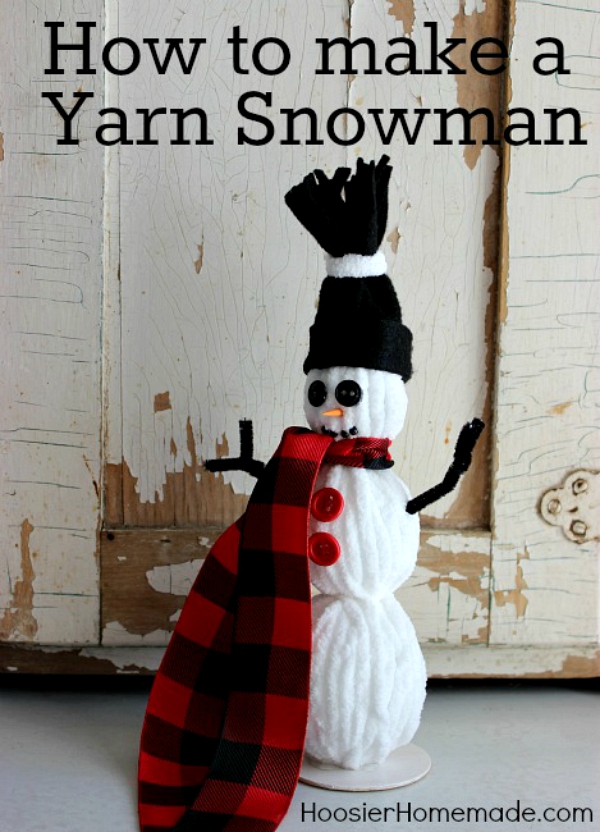 Is there anything cuter than this yarn snowman? I love that I can bring him out year after year and he makes any space festive- our mantel, tv cabinet, side tables, or shelves- he always looks good!
Snowmen Cupcakes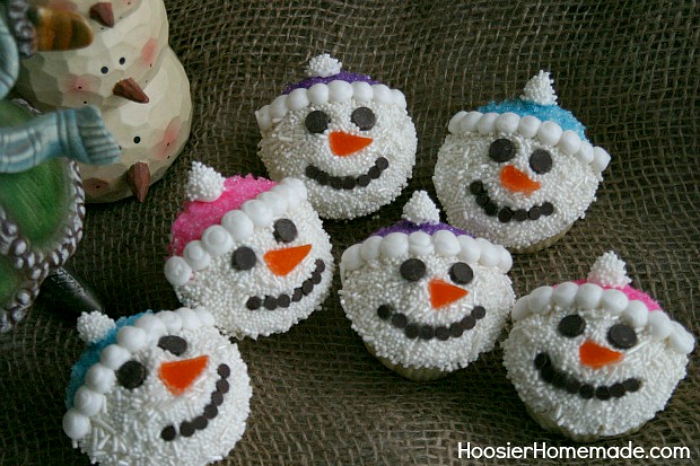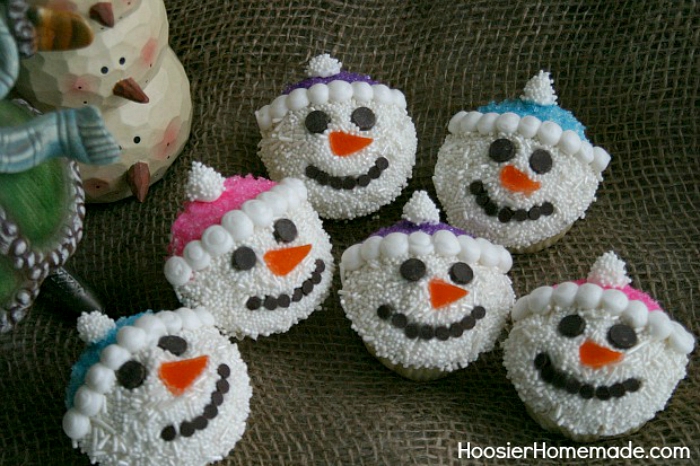 Of course we have to include Snowman Cupcakes! These are FUN to decorate- especially with the kids. They are quick and easy and sure to put a smile on everyone's face!
Snowman Ornaments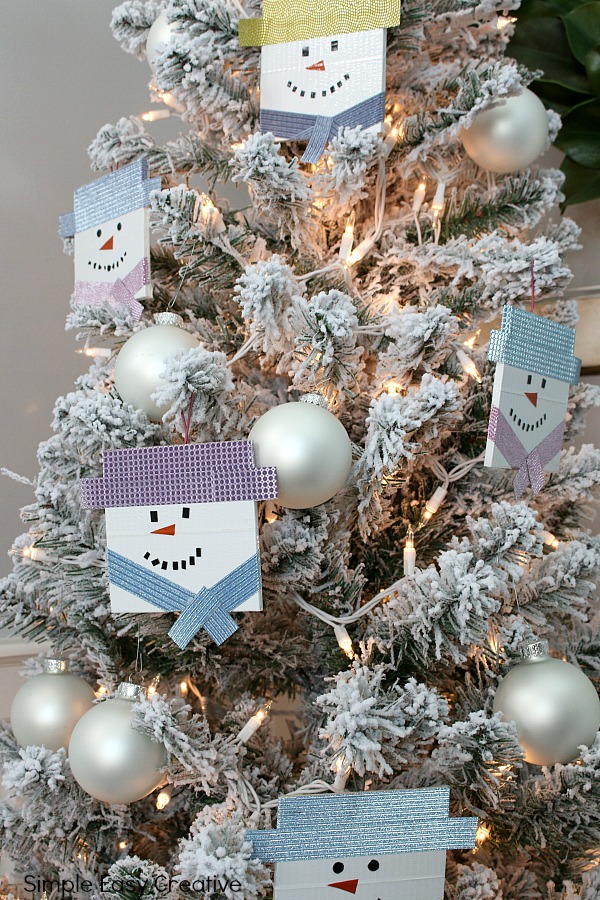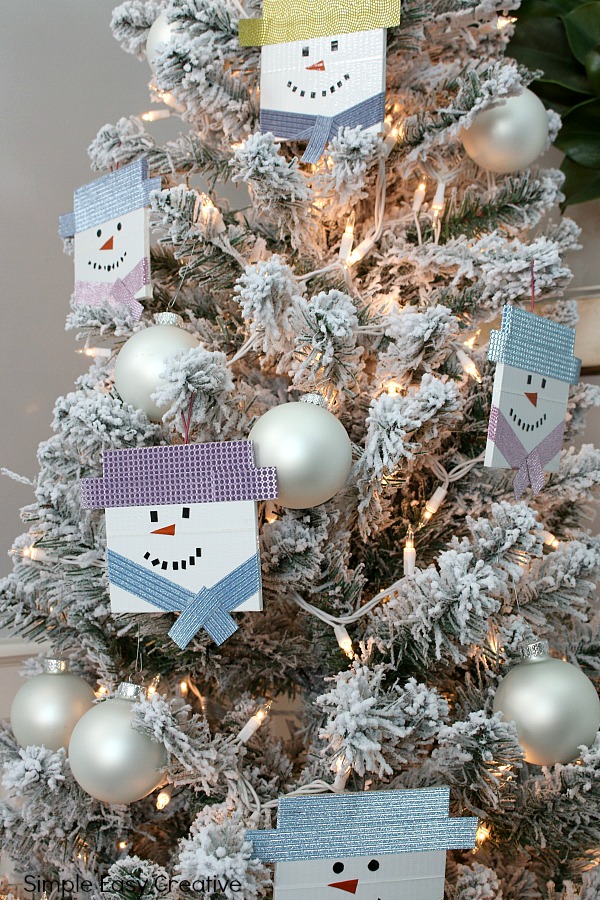 These adorable Snowman Ornaments make great tree decorations, gifts or add them to presents! The kids can help too!
Snowmen Pretzels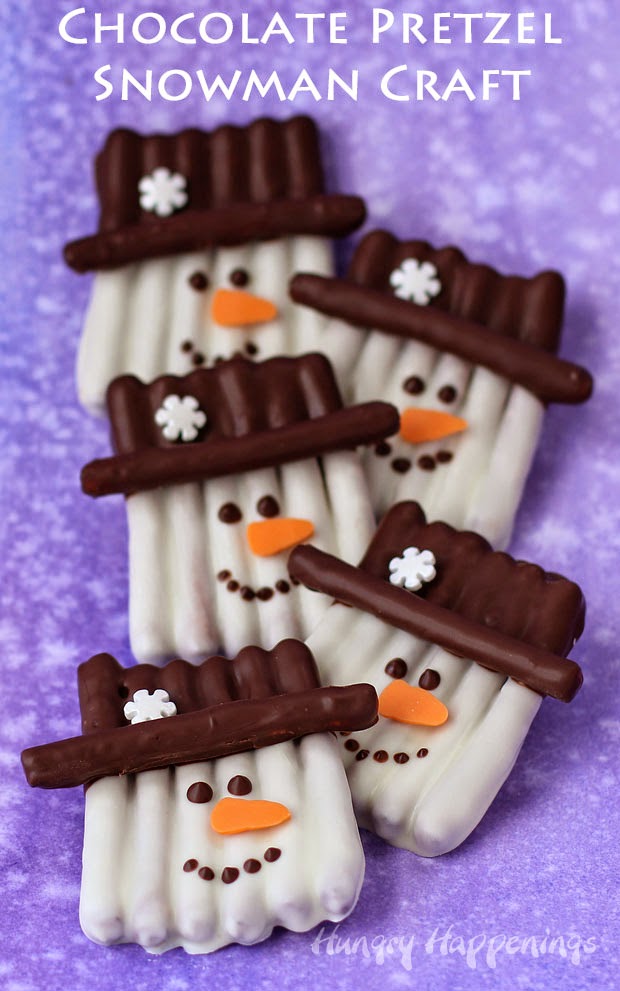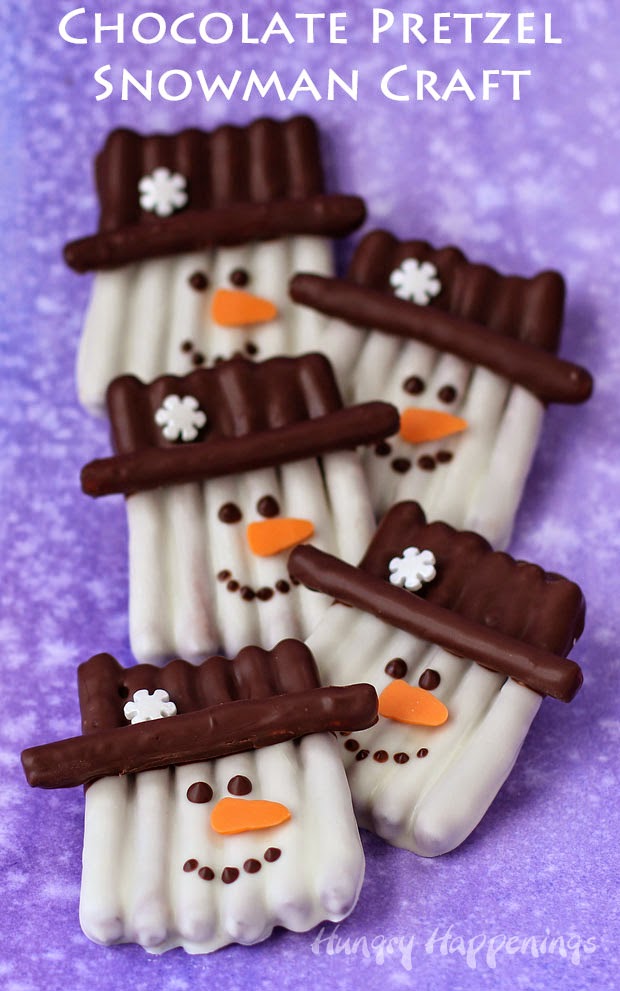 Grab the kids and make these Frosty Pretzel treats! How cute are these? Perfect for school parties, neighbor gifts or just a sweet treat!
Melted Snowman Bark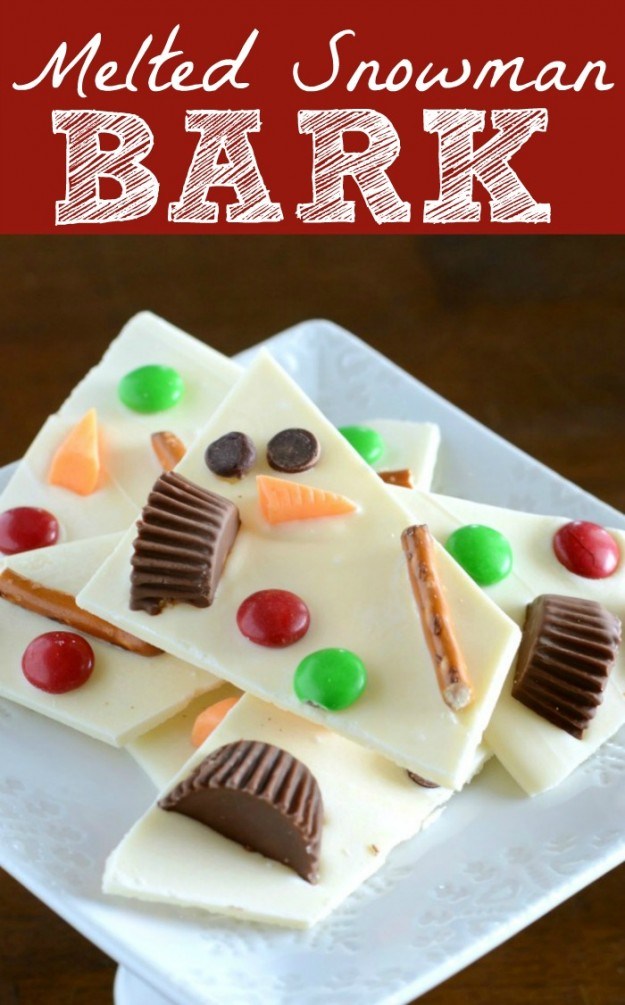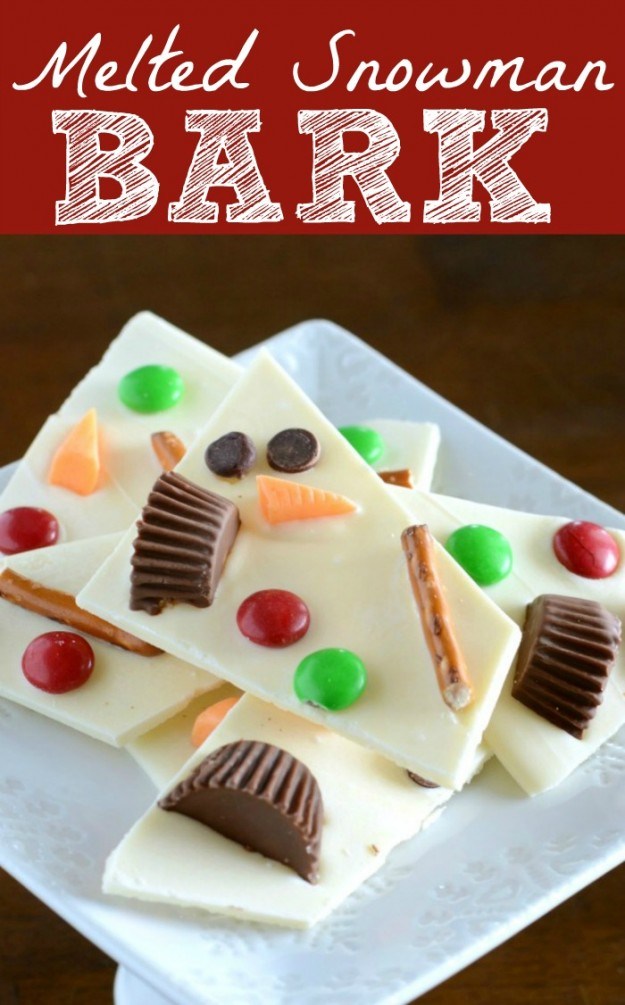 I love candy bark and this Melted Snowman Bark is the cutest! The kids will have so much fun adding the snowman pieces to the melted chocolate.
Snowman Candle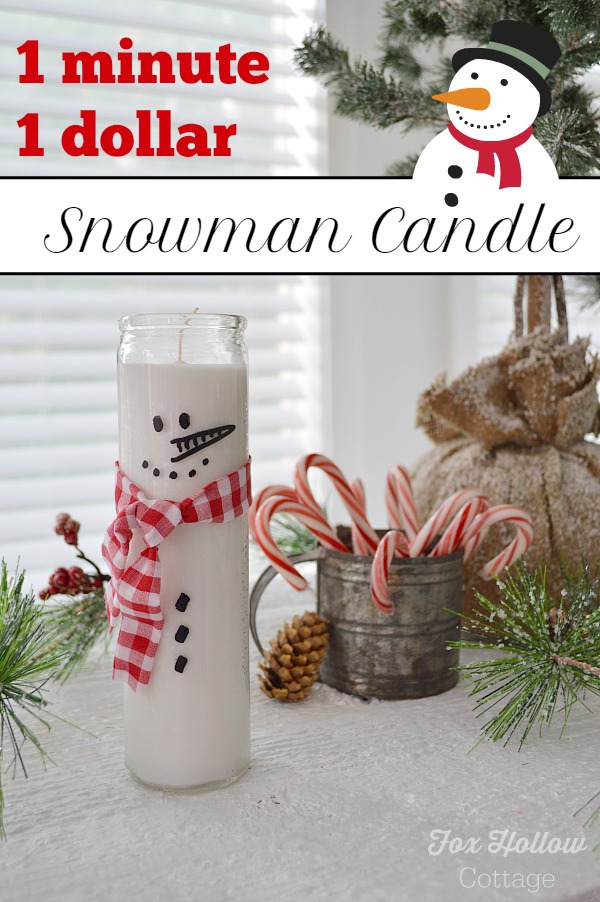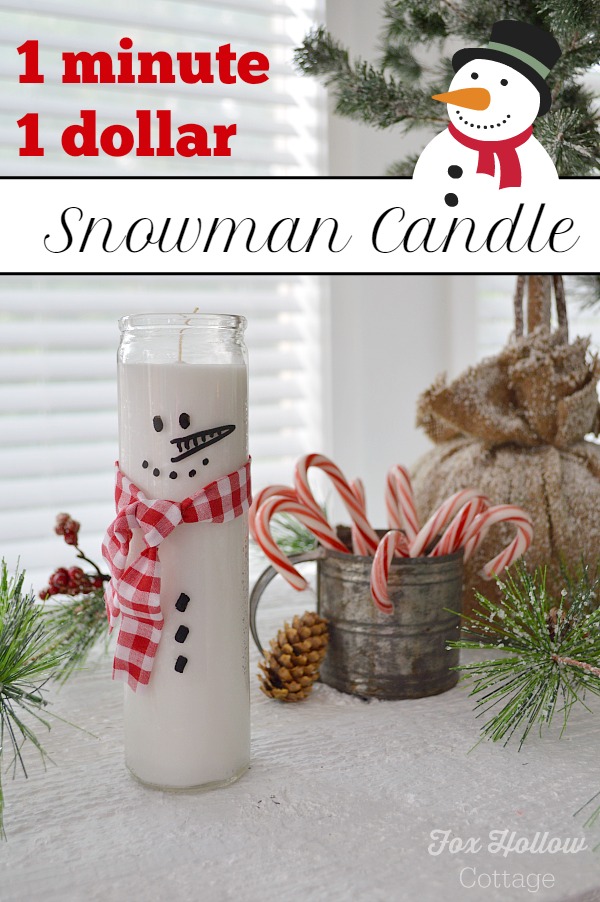 Need a quick gift idea or a fun project for craft night? This $1 Snowman candle is perfect! There are so many ways to decorate and display this candle, it is perfect for the whole winter season.
Want more inspiration? Check out the rest of the 2017 100 Day Series!
Need even more ideas? We have over 400 ideas- just click the image below!