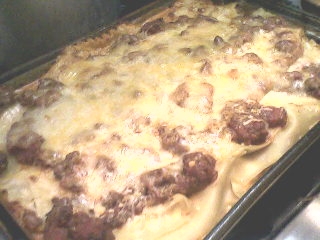 Menu planning has been a key to saving money for me. It's much easier to grocery shop (going one or even two times per week saves money), schedule my day, get work done at home and most importantly, if I know what we are having, it eliminates (for the most part) the last minute going thru the drive-thru. We still have the occasional super busy day and end up going out, but since I have been menu planning, we have cut back on eating out considerably. Now that Summer is ending (sniff,sniff) and Fall is on the way, I will start planning more hearty meals, but still keep some of the favorites from the Summer menu plan.
I like planning my meals for the month. I find it easier to sit down one time with a calendar and figure out the whole month. It takes a little longer, but after you have several months done, you can just repeat.
Recently, Toni over at The Happy Housewife has been sharing her Meal Planning 101 series. The first assignment was to come up with 15 meals, the second was to add 5 meals and then sides. It was fun to visit the other bloggers and get some ideas. Once you have your list of your families favorite meals, it's easy to just plug them into the calendar. I usually have a crockpot meal or a quick and easy meal on game nights. And I also plan one night for Mexican and one night for Italian.
You can see my other monthly menu plans for April , May, June, July and August.
September Menu Plan
~August 31 ~ Mostacolli, Salad and Garlic Bread
~ 1 ~ Baked Omelet, Fruit, Smoothies
~ 2 ~ Chicken Bow Tie Stir Fry
~ 3 ~ Tuna Casserole
~ 4 ~ Pizza Turnovers
~ 5 ~ Whole Chicken, Oven Fries, Sweet Corn
~ 6 ~ Chicken N' Noodles, Mashed Potatoes
~ 7 ~ Labor Day Cook-Out
~ 8 ~ Loaded Tostadas
~ 9 ~ Fettucini Alfredo, Salad, Garlic Bread
~10 ~ Hot Dogs, Mac & Cheese
~11 ~ Beef & Chicken Fajitas, Spanish Rice
~12 ~ Homemade Pizza
~13 ~ Taco Soup
~14 ~ Sloppy Joes, Oven Fries
~15 ~ Chicken Legs, Chicken Rice, Veggie
~16 ~ Oriental Noodles & Egg Rolls
~17 ~ Meatloaf, Mashed Potatoes, Veggie
~18 ~ Chicken Wings, Taco Dip
~19 ~ Chicken Fried Steak, Mashed Potatoe, Gravy
~20 ~ Roast, Potatoes, Carrots, Corn
~21 ~ Breakfast Tacos, Fruit, Muffins
~22 ~Mini Baked Corn Dogs, Oven Fries
~23 ~ Taco Bake
~24 ~ Baked Potatoe Bar, Sausage Cheese Balls
~25 ~ Chicken Quesadillas, Rice
~26 ~ Pizza Braid
~27 ~ Lasagne, Salad, Garlic Bread
~28 ~ Soup & Sandwich
~29 ~ BBQ Meatloaf , Green Beans, Homemade Bread
~30 ~ Spaghetti and Meatballs
Breakfast Options: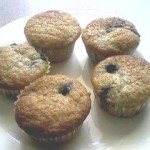 ~Banana Cream Pie Smoothies
Be sure to check out all the great menu plans at:
Mommy's Kitchen – A new found gem of a cooking blog!