Are you ready to change up your typical breakfast? These Breakfast Tacos are packed with flavor, easy to make and are great for breakfast-for-dinner as well!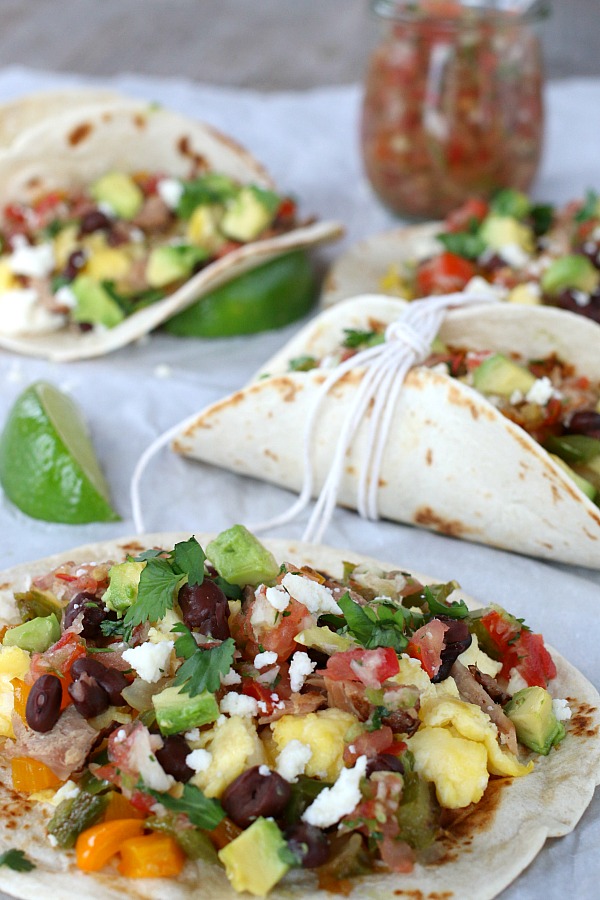 I don't know about you, but breakfast is my favorite meal! At least once a week, we have breakfast for dinner too! Sometimes though, we are tired of the typical pancakes and eggs.
These Breakfast Tacos are loaded with lots of delicious, good-for-you ingredients! Sometimes though, those good ingredients cause heartburn, and there is nothing worse than trying to enjoy a delicious meal and not be able to because of the heartburn.
Do you experience with heartburn?
While we all love Mexican food, did you know that many of the ingredients can cause heartburn? According to Web MD – garlic, onions, tomatoes and spicy foods are all culprits of heartburn. Other foods are alcohol, red wine, black pepper, chocolate, citrus fruits like lemons, oranges and orange juice, coffee and caffeinated drinks, and peppermint.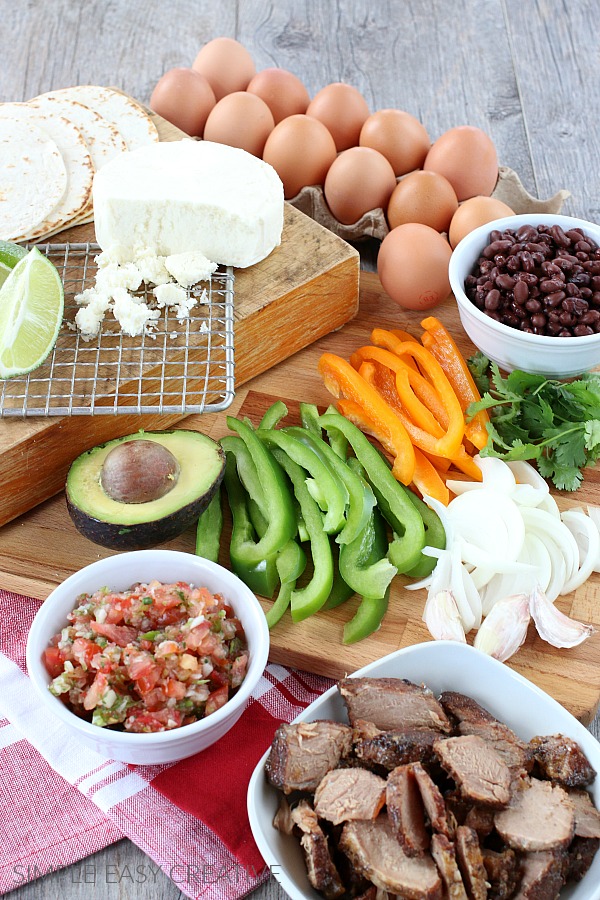 Don't let the number of ingredients scare you away, these breakfast tacos go together in minutes with a little prep and cooking. And the toppings you add are always optional.
I like preparing all the ingredients ahead so that assembly goes quickly. Cut the peppers, onions and meat. We used pork, but you can easily switch it for beef or chicken. Then drain and rinse the black beans and prepare the toppings – this recipe has homemade salsa, queso cheese (crumbled), cilantro and avocado.
First, the tortillas – we like flour tortillas, but you can certainly use corn if you want. Heat the skillet to medium-high and cook the tortillas for about 2 minutes on each side, or until they have a nice browning on them.
Next combine the eggs with a little milk, I used 8 eggs and 2 tablespoons of milk. Depending on the amount of eggs you add to the taco, you should get 8-10 tacos from 8 eggs.
Now you can saute the vegetables, and add the garlic when they are almost done. If you add garlic too early, it can burn.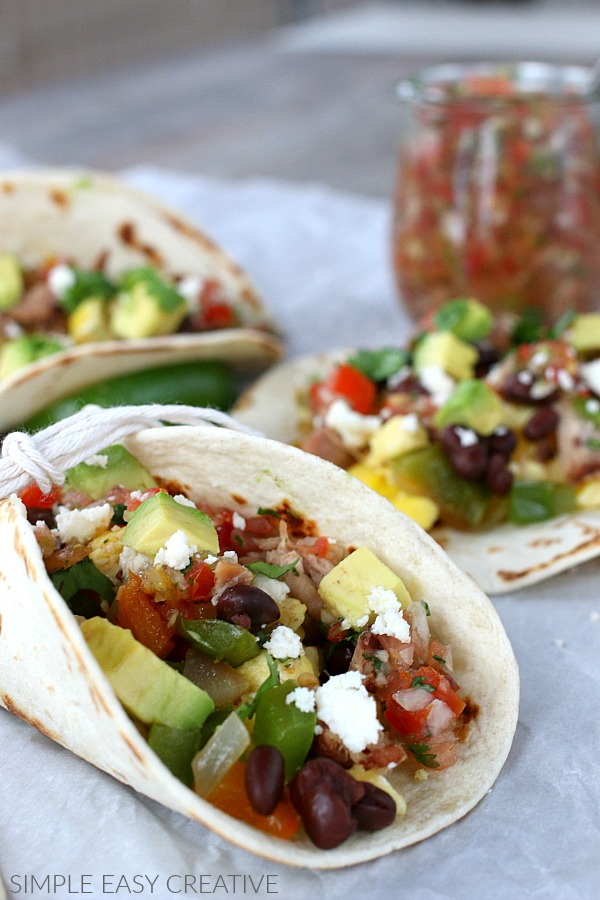 After all the ingredients are prepared, it's time to begin layering and enjoy! You can certainly add the ingredients in any order you like, we added the eggs first, then meat, veggies, and then the toppings like Pico de Gallo that you can put together in minutes.
One of the best parts of a meal like breakfast tacos is that you can set out the ingredients and let everyone make their own.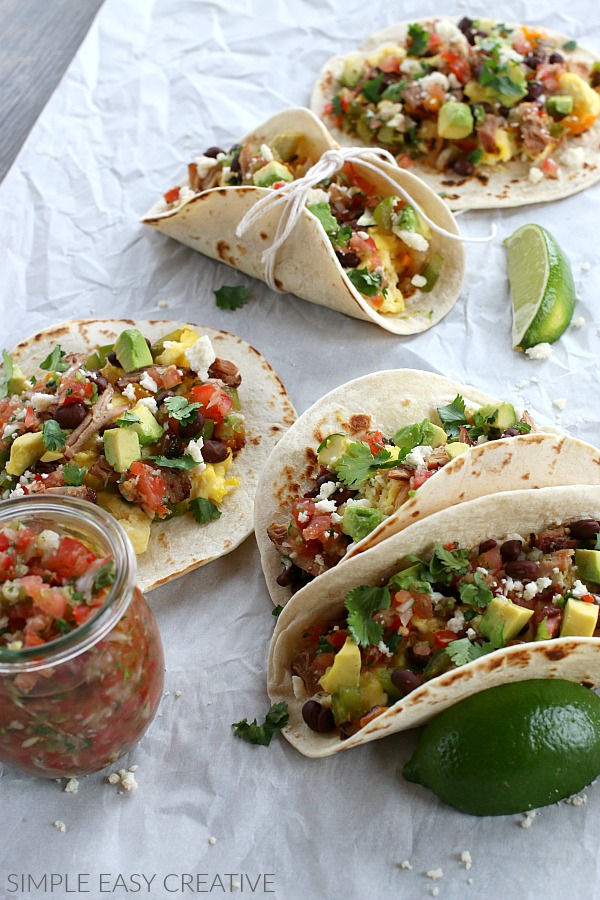 While I don't suffer a lot from heartburn, when I do, it's usually when I eat spicy food. It has always been difficult for me to swallow pills, even when I really need to take the medicine. And especially when I have heartburn can be difficult. Can you relate?
The convenience of an orally disintegrating tablet is so much easier and fits into my lifestyle.
Eating at home is not the only time I suffer from heartburn, eating at a restaurant often can cause heartburn. The Kroger Omeprazole Orally Disintegrating Tablet melts in your mouth, without needing water. And the tablet has a pleasant strawberry flavor.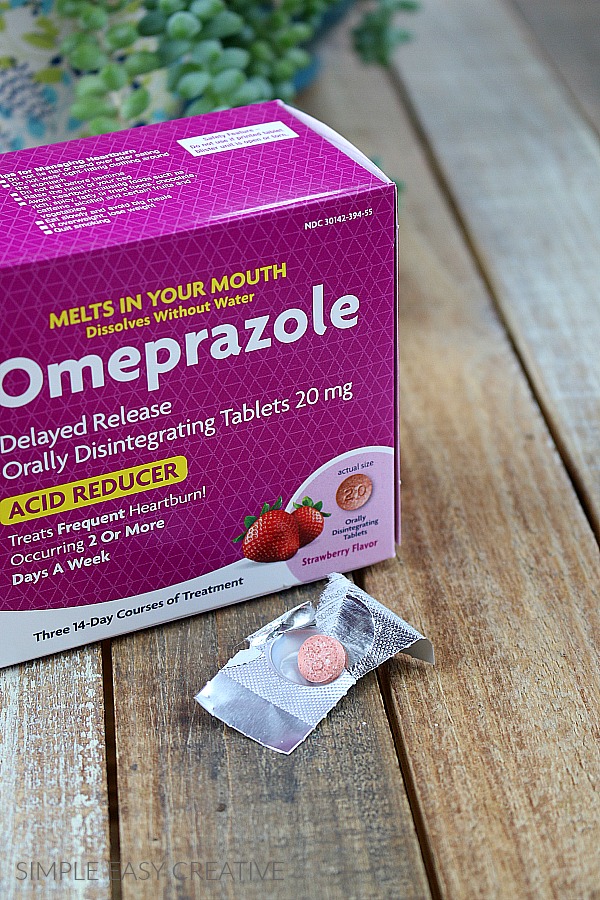 Kroger Omeprazole Orally Disintegrating Tablet is a brand NEW innovation for treating heartburn. It is designed to treat the symptoms of frequent heartburn (meaning 2 or more days a week). And while some may get relief in the first 24 hours, it may take 1-4 days for full effect.
The Omeprazole Tablet That is currently available is now in a new form – a dissolving tablet. You can easily take it on the go – restaurants, hikes, traveling – oh man, the heartburn I get when I travel. It must be the new surroundings and altitude of the plane. Due to its long-lasting protection, The Omeprazole ODT tablet is an ideal choice for frequent heartburn sufferers.
Only one dose taken is needed every 24 hours for 14 days. However, you should not take Omeprazole Orally Disintegrating Tablet for more than 14 days or more frequently than every four months unless directed by your doctor.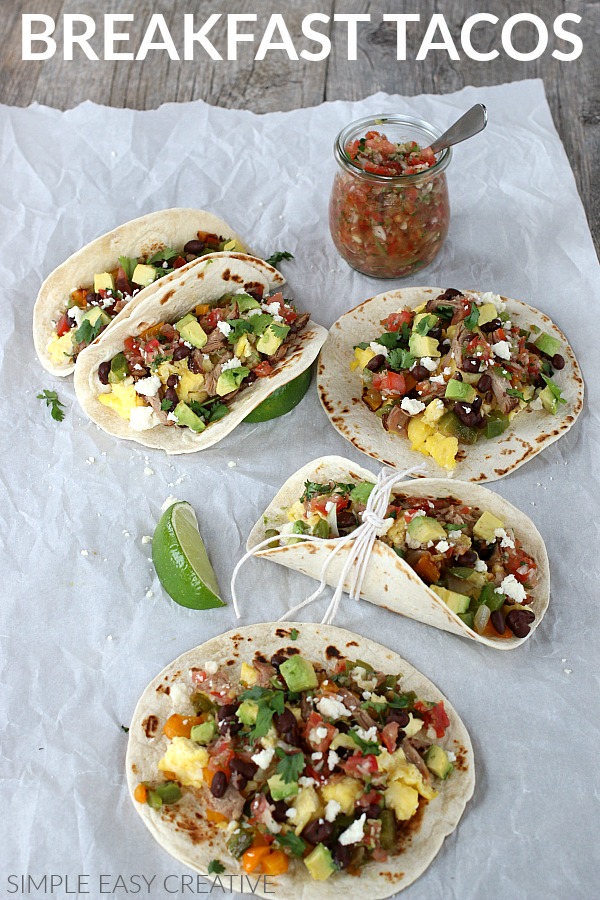 While you are grocery shopping at Kroger, be sure to grab Omeprazole ODT! No trip to the drugstore necessary.
Use as directed for 14 days to treat frequent heartburn (occurring 2 or more days a week). May take 1-4 days for full effect. Not intended for immediate relief.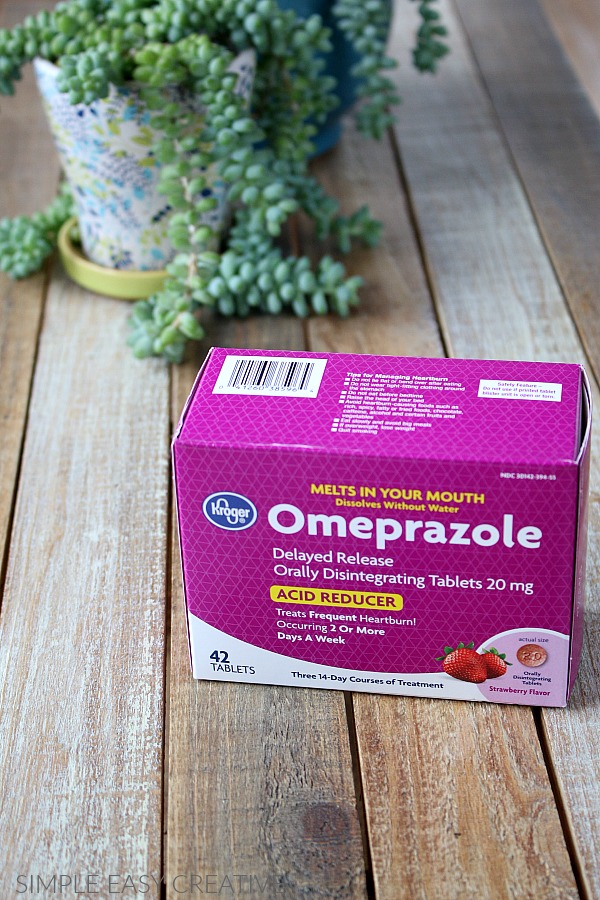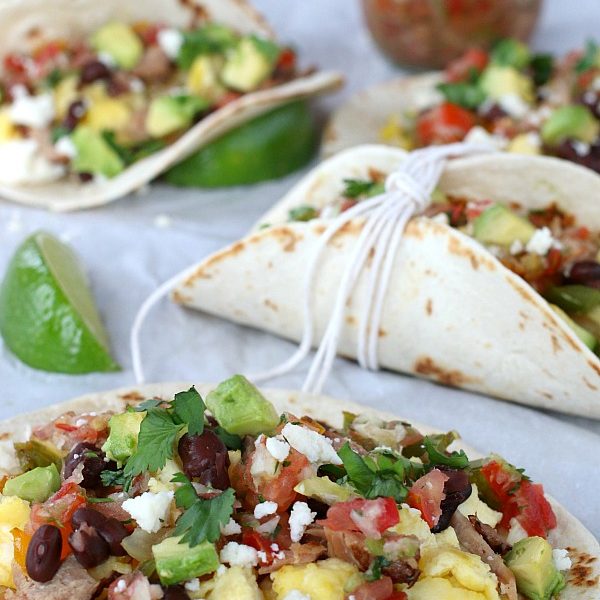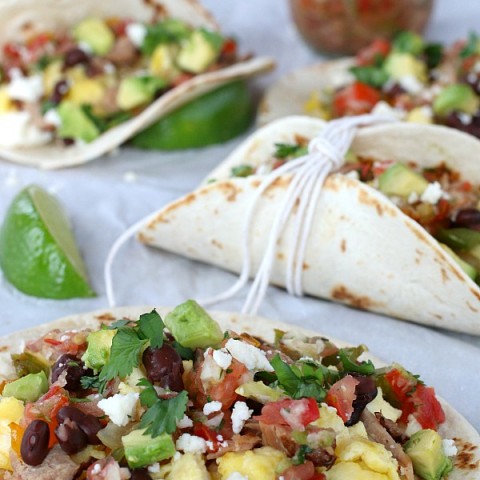 Breakfast Tacos
Change up your typical breakfast with these easy to make Breakfast Tacos
Ingredients
Flour or Corn Tortillas
Meat - pork, beef or chicken (your choice)
Eggs - 8 eggs for 8-10 tacos
2-4 tablespoons milk
1 (15 oz) can black beans
1/2 green pepper, cleaned and sliced thinly
1/2 orange pepper, cleaned and sliced thinly
1/4 onion, cleaned and sliced thinly
2 garlic cloves
Salsa - Homemade or Store Bought
1 Avocado - cut into small chunks
Queso Cheese - chunk and crumbled (or cheese of your choice)
1 small bunch cilantro - for garnish
1 lime (optional)
Instructions
Cut peppers and onions
Crack eggs into mixing bowl, add milk and whisk
Cut meat - we used leftover pork roast, you can also buy fresh meat and cook
Rinse and drain black beans
Prepare salsa, avocado and cilantro. Plus any other toppings you prefer
Heat tortillas in a pan over medium-high heat about 2 minutes on each side or until browned
Saute peppers and onions in a very small amount of olive oil
Add minced garlic just before vegetables are done, continue to cook about 2 minutes
Scramble eggs
Assemble breakfast tacos, add toppings