One of my favorite blogs is $5 Dinners, Erin has such great ideas, and even though my family is larger than hers, I can still keep my meals under $5 by using her recipes.  One of the most frugal dinners you can serve is breakfast. I love having breakfast for dinner, but was getting tired of the same old, pancakes, eggs etc. Then I came across, Breakfast Tacos. These were quick, easy and the whole family loved them, which is a feat in itself.
I started with 4 medium sized potatoes and cut them in pretty small chunks so they would cook faster. I sprinkled the potatoes with salt, pepper and Greek Seasoning.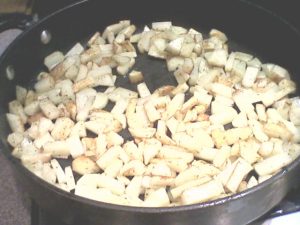 Then I added 10 eggs, I (well actually I had my husband) scrambled them and add some salt, pepper and Greek Seasoning to them, then into the pan on top of the potatoes.
I served them on a soft tortilla with a little cheese. My husband and middle son added salsa to theirs.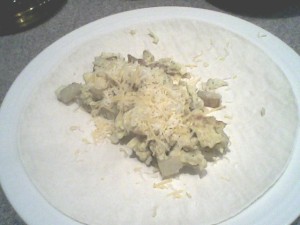 We also had fresh cantelope and watermelon. And homemade strawberry/banana smoothies.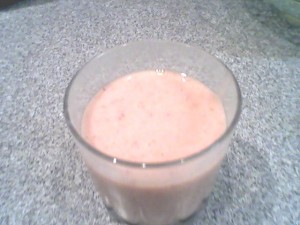 It was a fun, vitamin packed meal.
4 potatoes  $.32
10 Eggs    $.70
Tortillas  $1.00
Cheese  $.50
Fruit  $1.50  (on sale at Kroger, .97 for cantelope and $2.00 for watermelon, used half)
Strawberries  $.99 (on sale at Aldi's, used 1 container)
4 bananas  $.72
1 container yogurt  $.43
Total  $6.16  (I didn't quite hit the $5 mark, but 6 of us ate, so it still was pretty good)
I think I will make up a batch of these to keep in the frig, the boys can heat up the egg mixture, put it on a tortilla and have a quick breakfast this summer.
For more great recipes please visit these great carnivals:
~Make Something Monday hosted by Go Graham Go
~Make Something Monday hosted by Jolly Mom
~Homemaker Monday hosted by 11th Heaven's Homemaking Haven