Christmas is coming up quickly and you still don't have all the presents picked out. Here are a few gift ideas for home cooks. We took a look at few appliances from Gourmia that may just end up on your gift giving list this year. Read on for the lowdown on their GAF575 air fryer, GSI180 frozen dessert maker and GSV138 Sous Vide Pod.
More and more I meet people who don't see themselves as able to put a nutritious meal on their table with all the demands of everyday life that get thrown at them over and over. I know where they are coming from, it's hard to do and we have the same problem. Try as we may it can wear you down to the point you just want to give in and grab a pizza. Here are 3 kitchen appliances to try that we have been using to get our kitchen life under control.
We were sent these appliances to try and share our thoughts with you. We were not compensated for this post.
Gourmia 5 Qt Digital Air Fryer
Air fryers are quickly becoming a must-have appliance for the home kitchen. They are a healthier way to fry food, are quicker than many other ways of cooking and are simply easy to use.
I've been looking at getting an air fryer for the kitchen ever since they first became popular. I've just been waiting for the one that fits my needs and I love how the GAF575 from Gourmia does that, it's stylish enough to earn a spot on my counter. The digital controls are easy to use and the presets for common items are convenient and make sense to me. And it's really easy to clean when you are done cooking.
Here are 5 reasons I included this on the list this year.
Plug-in and Cook Simplicity – So easy to cook that even the pickiest kid can learn to cook with it.
Healthier Eating – Since you are cooking with air and not oils, fats, and grease, you are eating healthier!
Faster Cooking – With everything we have going on the faster I can cook the better.
Space Saving – One appliance that can bake, roast, grill, broil, and toast.
Easy Cleanup – I no longer need to wash heavy pans since I can cook our entire meal at one time with this.
We made Roasted Chickpeas, they make a great snack or Christmas gift!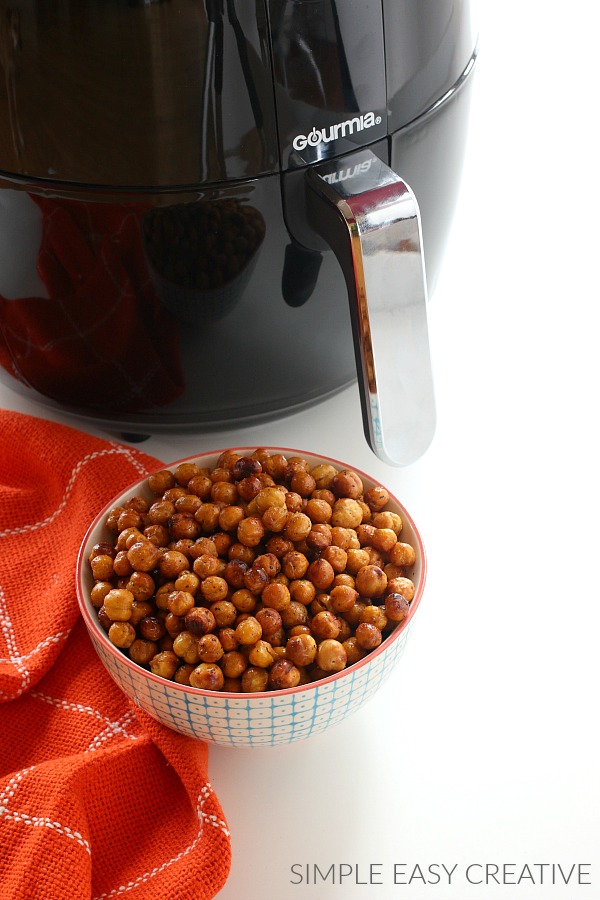 Next on the list is the Gourmia GSI180 Automatic Healthy Frozen Dessert Maker.
Gourmia GSI180 Automatic Healthy Frozen Dessert Maker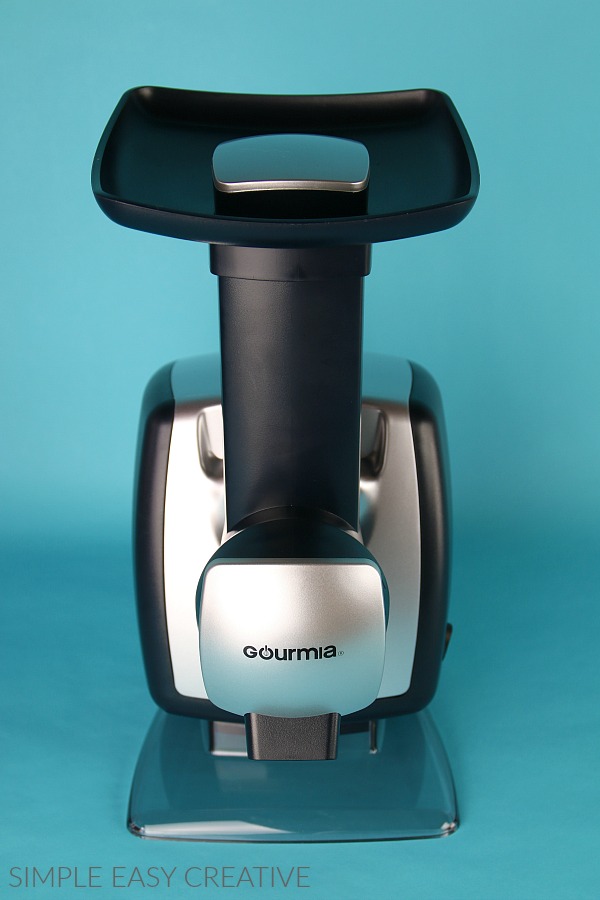 When I heard that this frozen dessert maker was selected for Oprah's 2017 Favorite things List I knew I had to take a look. Just a little FOMO going on here I admit.
Once I got this machine out of the box I wanted to start experimenting with it to see what kind of healthy desserts I could make. It was really easy to get started with the included recipe booklet but I see where a little creativity could go a long way with this little baby.
Here are 3 of my top reasons this is on our list.
Healthy Desserts – It's easy to make frozen treats like Sorbet, Soft-Serve Sherbert and Frozen Fruit Treats.
Quick & Easy – Literally makes desserts in minutes!
Easy to Clean – After your done making the frozen treat it disassembles in seconds making cleanup a breeze.
We made Lemon Blueberry Frozen Dessert. It has frozen bananas, frozen blueberries and lemon zest – that's it, so easy and good for you too!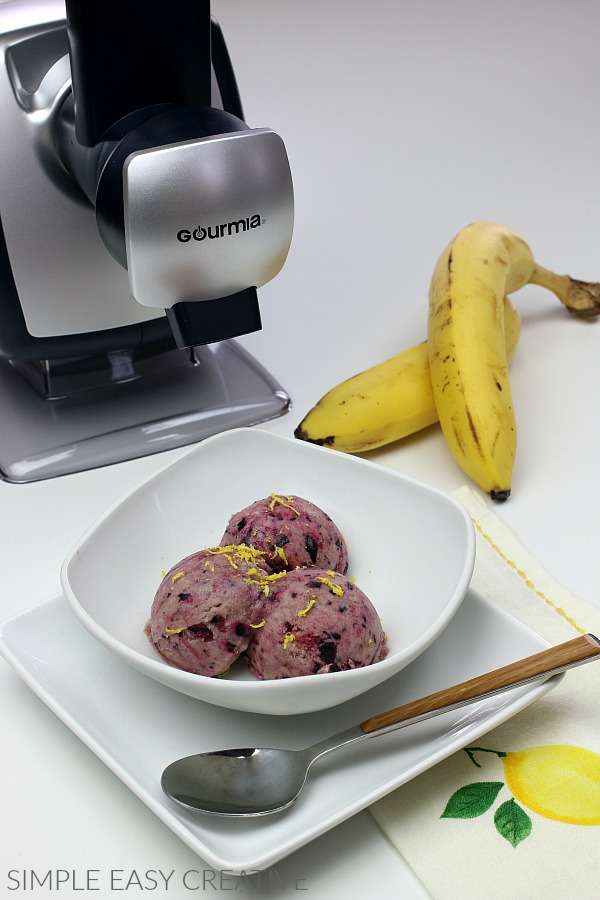 Gourmia GSV138 Sous Vide Pod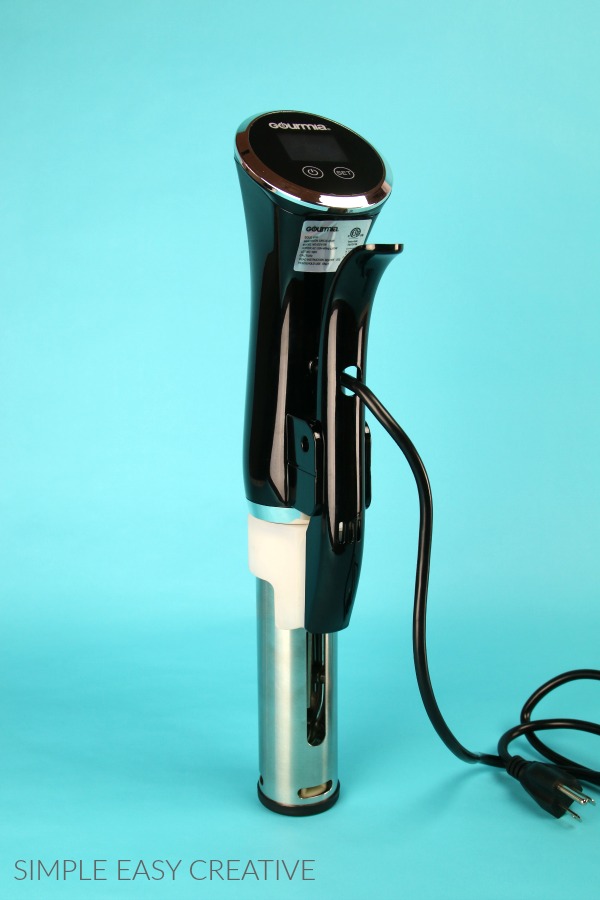 I have to admit when I opened the box and pulled this out I thought… what in the world did I get? See. when I placed the order I was sure that this was an immersion blender. I've been wanting one for my morning cup of Chai Tea Latte.
But after checking it out and looking into what this is made to do I was excited to give it a try. See this is the kitchen appliance you use to cook using the Sous Vide method or put another way Immersion Cooking. See how I got confused.
Here are 3 reasons you should give this a try.
Cook like a gourmet chef – 5-star chefs use this method to bring out the best flavors in meats, fish, and vegetables
Precise Cooking – from rare to well done, you will always have the perfect dish.
Built Solid – Controls and casing are manufactured to last.
I loved how easy it was to cook using the Gourmia GSV138 Digital Sous Vide . The first thing I tried cooking was chicken breast. We eat a lot of chicken in this house but I find it is really easy to overcook and end up with dry chicken. I was very impressed with how this method of cooking made the chicken breast moist and tender.