As most all of you do, I love Fall, I love the trees changing colors, all the great food, and especially the holidays. November is a very busy month for us, we have 3 birthdays, mine, my husbands and my middle son will turn 16. And of course, all the great Thanksgiving food that I get to cook. I'm really excited to share with you some yummy recipes this month.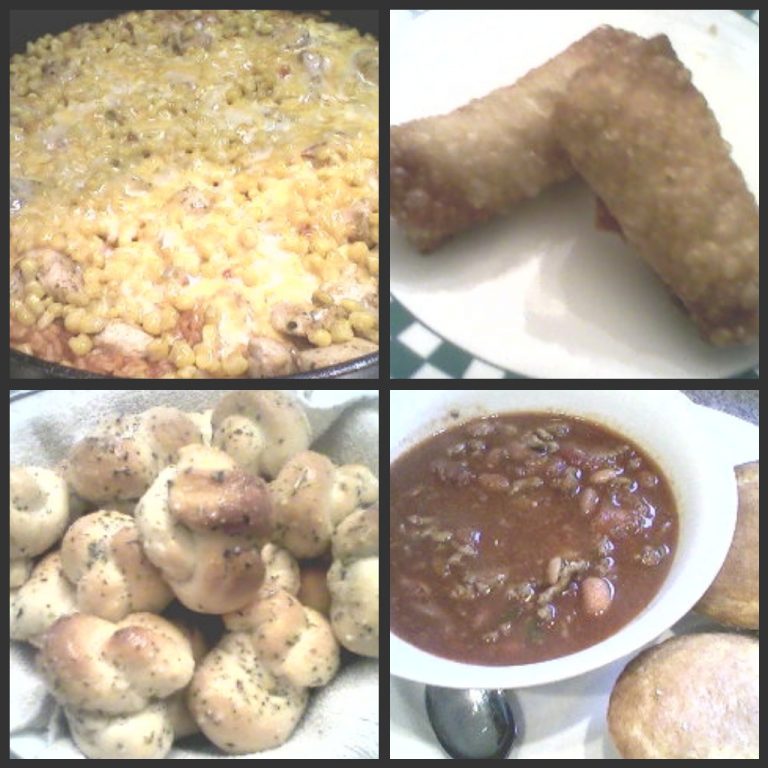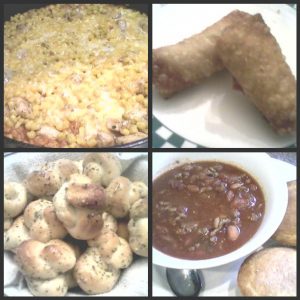 I will be posting lots of great ones, but for even more inspiration, be sure to mark your calendars for every Thursday, starting this week. There are 6 fellow bloggers who are hosting the Holiday Food Fest. You can link up your favorite recipes, or just visit them each week. Don't miss it, it's going to be lots of fun! 🙂
Now, onto my menu for the month
1 ~  Whole Chicken, Mashed Potatoes and Veggies
3 ~  Meatloaf, Potatoes, Broccoli
4 ~  Mostacolli, Salad, Parmesan Knots
5 ~  My Birthday
6 ~ Tostadas
7 ~ Appetizers and Baked Potatoes
8 ~ Chili
9 ~ BBQ Meatballs, Buttered Noodles
10~ Nick's Birthday
11 ~ Tex Mex Chicken N' Rice
12 ~ Soup and Sandwiches
13 ~ Pizza
14 ~ Doug's Birthday and Fall Ball for the 2 oldest sons
15 ~ Chicken Stir Fry and Egg Rolls
16 ~ Chicken Pot Pie
17 ~ Breakfast
18 ~ Stromboli
19 ~ Tuna Casserole
20 ~ Taco Ring, Chips and Salsa
21 ~ Lasagne, Salad and Parmesan Knots
22 ~ Chicken Nuggets and Fries
23 ~ Beef Stew
24 ~ Hamburgers and Oven Fries
25 ~ Breakfast
26 ~ Thanksgiving ~ Turkey and all the fixins'
27 ~ Quesadillas
28 ~ Turkey Divan
29 ~ Taco Soup
30 ~ Creamed Turkey over biscuits
We have a busy week planned here at HoosierHomemade. Be sure to check back tomorrow for Cupcake Tuesday and Thursday for the first week in the Holiday Food Fest. I will also be participating in Baking Day this week.
For more great menu plans, please visit: