It's time for another Aldi's Money Saving Meal, in fact, it's past time. Sorry, trying to play catch up after being sick for 2 weeks.
Chili is a quick and easy meal. It can be thrown into the crockpot in the morning and ready for dinner. It's also a frugal meal, a little goes a long way.
I've used this recipe for many, many years, getting it from an old friend, who lives in Nashville, Tennessee now, Dawn.
My recipe is a very large batch, part could be frozen, or like I did this time, I seperated into small containers for my husband's lunch for the week. You could very easily cut the recipe in half.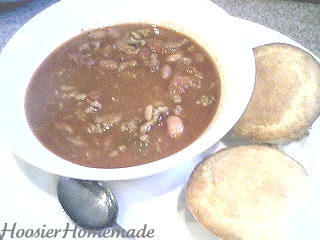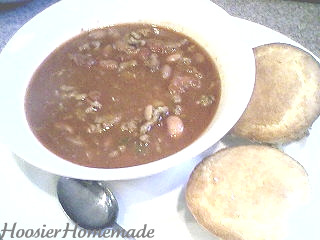 Ingredients:
2 lbs. Hamburger, cooked and drained   $3.52
2 cans Tomato Soup  $.98
2 cans Water          $ -0-
1 large Onion      $.08
1 T. Minced Garlic      $.02
2 cans Chili Beans    $1.38
2 cans Pinto Beans   $1.38
2 cans Chili Style Tomato Sauce  $1.38
3 T. Worchestire Sauce            $.05
2 T. Garlic Salt          $.02
5 T. Chili Powder (I usually use a little less)  $.05
1 t. Cumin  $.02
Dash of pepper
Total for Chili  $8.88  (enough for 2 meals, plus lunches)
Directions:
Cook hamburger and onion, drain. Place all ingredients in crockpot and simmer on low for 8-10 hrs. or high for 4-5 hrs.
Sometimes we add sour cream and cheese to the top. And most of the time I serve it with cornbread.Often I make the cornbread from scratch, but the cornbread mix from Aldi's tastes good and is quite frugal.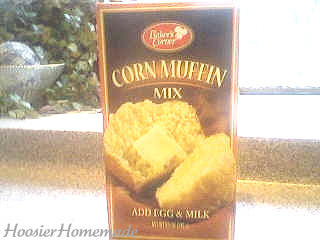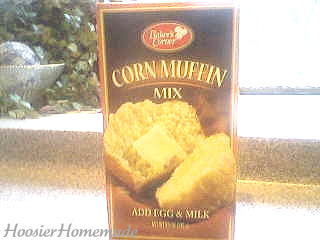 Cornbread Mix      $.49
1 Egg                          $.06
Milk                            $.05
Total for cornbread    $.60
Total for meal              $9.48 
Dividing the recipe in half would make it $4.74 for one meal