I couldn't let the day go without sharing some of my favorite recipes for National S'Mores Day!!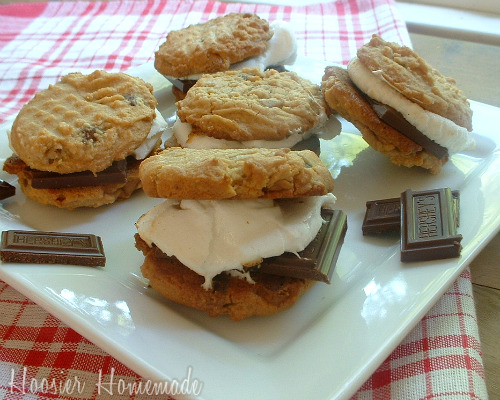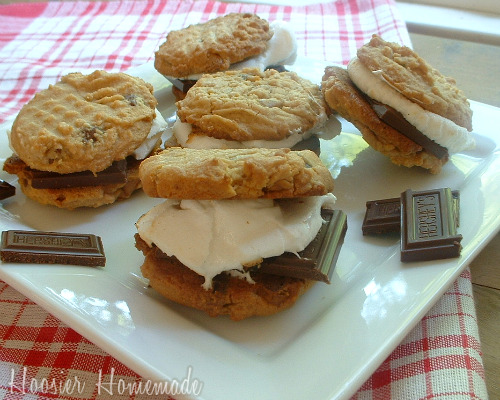 Peanut Butter S'Mores…I made these for the Family Dish program. Bake up a batch of  Peanut Butter Cookies, toast your marshmallows and use Hershey's chocolate bars, as usual.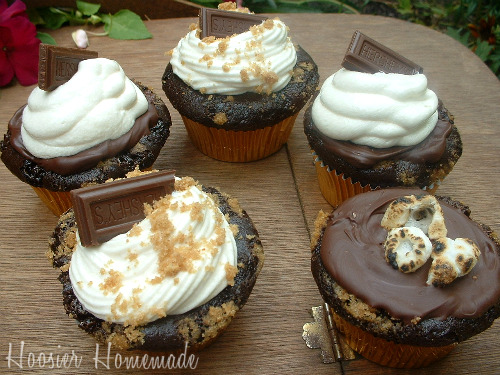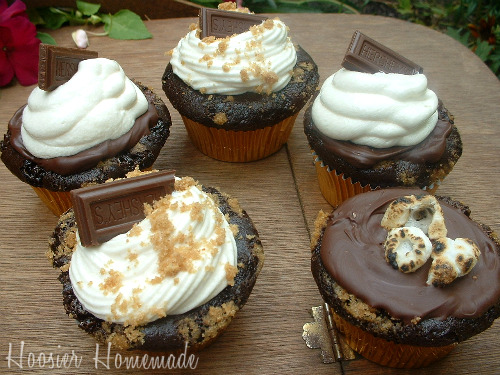 Love these S'More Cupcakes that I created for the Cupcake Challenge last week!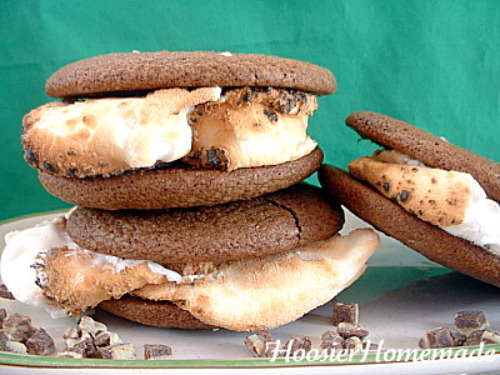 How about these Shamrock S'Mores that I made for St. Patrick's Day? They are really delish! I found them in this cute little book…S'More's: Gourmet Treats for Every Occasion.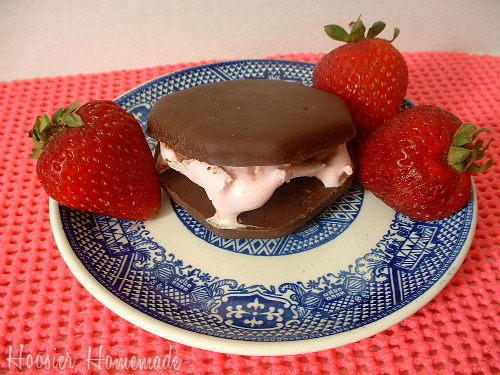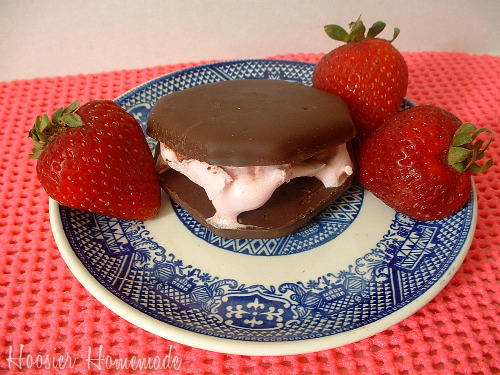 These are my absolute favorite way to enjoy S'Mores! I'm a total sucker for Chocolate Covered Strawberry…anything! And with only 2 ingredients…even better!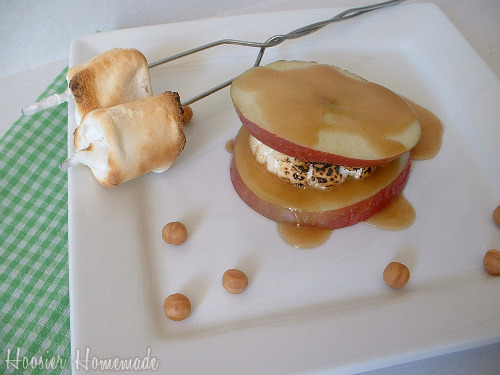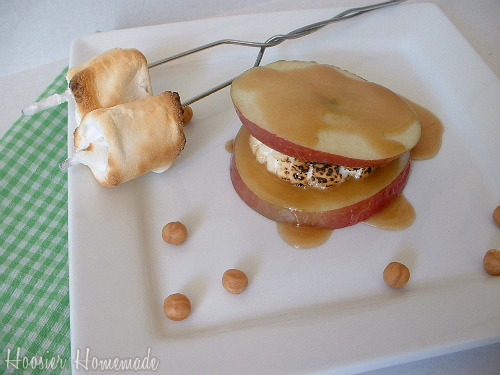 Enjoying the flavors of Caramel Apples shouldn't be saved just for the Fall. These Caramel Apple S'Mores, are perfect any time of year!
What is your favorite way to enjoy a S'More? The traditional way or do you try new and different ideas? Share with us!