Chocolate Covered Strawberry S'Mores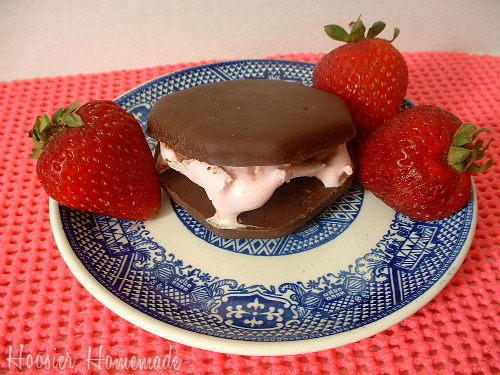 Well…if you haven't figured it out…I'm totally on a S'More kick right now. Recently during a Walmart run, which is more often than I care to admit, I was on the hunt for those really big marshmallows. Unfortunately, I didn't find them, BUT I did find these yummy strawberry marshmallows.
The gears in my brain started turning, what flavor of S'More could I use these tasty strawberry marshmallows on…
Chocolate Covered Strawberry…of course!!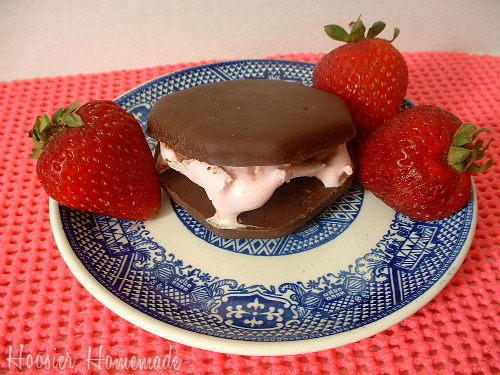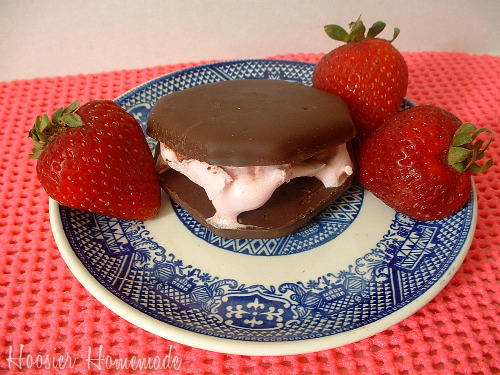 They are very easy, using only 2 ingredients.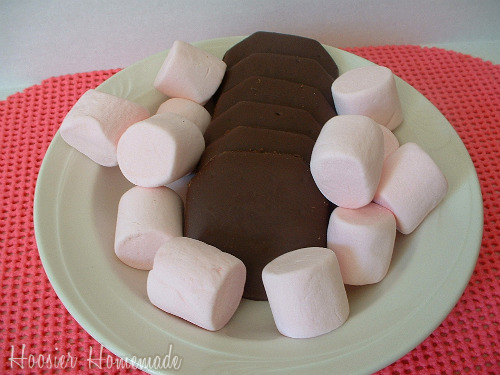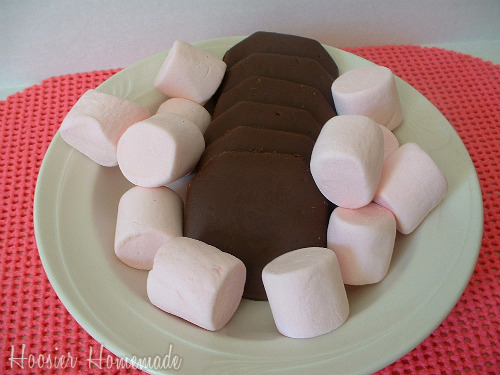 Chocolate Covered Graham Crackers (any variety, I bought the Walmart brand and they were about $1.25)
Strawberry Marshmallows
Roast the marshmallows, over the campfire or simply over the kitchen stove, like I did, and smoosh (that's an official food word) the marshmallow between 2 cookies.
In other news…I just returned home from my NYC trip, I will have more to share soon, if you would like to see, I shared a few pictures on Facebook.
You may also like these ooey, gooey posts…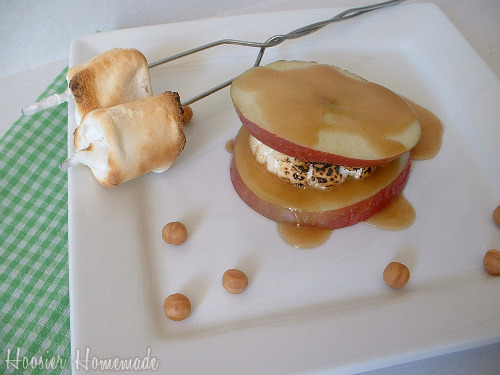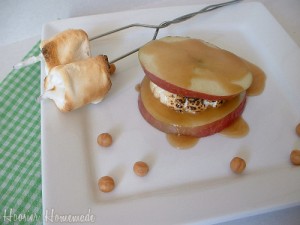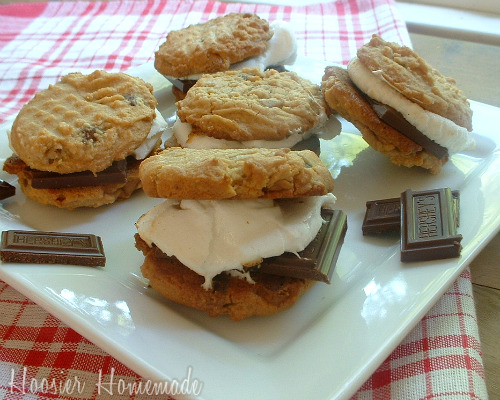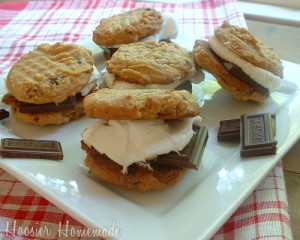 Are you a traditional S'More maker? What kind is your favorite?