Classic Blueberry Muffin recipe, easy enough for a weekday yet special enough for Sunday brunch!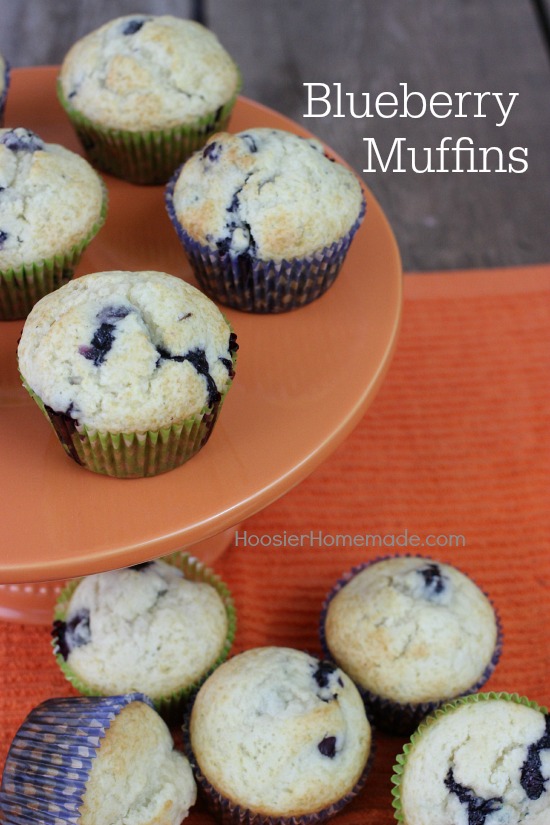 This Blueberry Muffin recipe is so easy you don't even need a mixer, in fact it's better to mix muffins by hand. Over mixing makes muffin batter tough.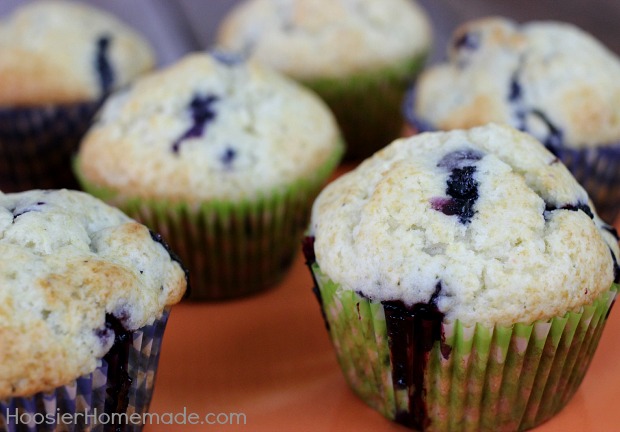 Blueberry Muffins Recipe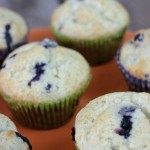 Special enough for Sunday brunch yet easy enough for a weekday breakfast. Recipe from HoosierHomemade.com
Prep Time:

5 minutes

Cook Time:

15 minutes

Total Time:

20 minutes

Yield:

8-10 reg size muffins
Ingredients
1 1/2 cup flour
3/4 cup sugar
1/2 teaspoon salt
2 teaspoons baking powder
1/3 cup oil
1 egg, beaten
1/3 cup milk
1 cup blueberries, fresh or frozen are fine
Instructions
Preheat oven to 400 degrees. Place liners in muffin tins, set aside
Whisk together dry ingredients
Pour oil into 1 cup measuring cup, beat egg and add to cup, fill with enough milk to measure 1 cup, beat until mixed well
Add to dry ingredients
Combine, just until all ingredients are incorporated, don't overmix
Place washed berries in a bowl
Add a pinch of flour
Coat berries with flour, I do this so the berries don't sink to the bottom of the muffin
Add to muffin mixture
Fold berries in gently
Fill liners about 2/3 full. Bake for about 15-20 minutes depending on the size. For the minis, I baked them about 10 minutes.