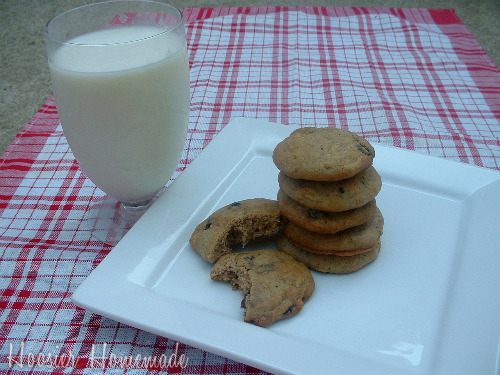 Summer is my absolute favorite time of year! Even when it's 100 degrees outside….I still love Summer.
Among one of the many reasons, is the fresh produce. And when it's grown in a local garden, even better! Last year, Doug had a wonderful garden at the farm where he is the landscape manager, and we had a HUGE amount of zucchini. This year, the zucchini have been few and far between, so we have been really enjoying them. Last week I baked some Zucchini Cookies. This was a new recipe for us, but we all enjoyed them. They were just a tad dry, so I think next time I will add a bit more zucchini or a couple tablespoons of milk. The flavor was really good though.
Print
Zucchini Cookies
Use up the extra zucchini with these delicious cookies. Recipe from HoosierHomemade.com
Prep Time:

10 minutes

Cook Time:

10 minutes

Total Time:

20 minutes
Ingredients
1/2 cup butter or margarine (I used Butter Flavor Crisco)
1 cup white sugar
1 egg
1 cup zucchini, grated
2 cups flour, all-purpose
1 teaspoon baking soda
1/2 teaspoon salt
1 teaspoon cinnamon
1/2 teaspoon ground cloves
1 cup raisins
Instructions
In a medium bowl, cream together the butter and sugar until smooth.
Add the egg
Beat until well combined
Add the zucchini
Stir until combined
Sift together flour, baking soda, salt, cinnamon and cloves
Stir in zucchini mixture
Measure raisins and coat with a pinch of flour (it's my trick so that the raisins don't clump together or drop to the bottom of the cookie)
Fold raisins into mixture
Drop by teaspoons onto the prepared cookie sheets. Bake for 8-10 minutes.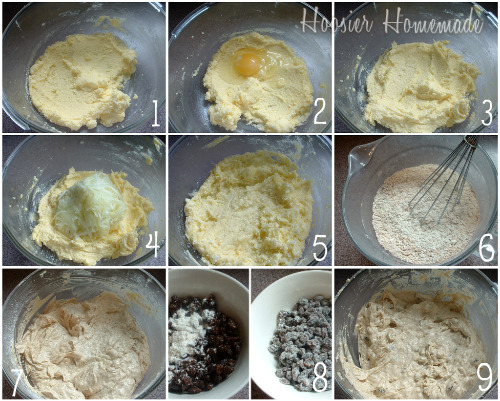 Looking for more great recipes to use up your garden harvest? The Harvest Party is going on right now over at Blog Party. Add your recipe or grab one to try!
I'm linking to the Blog Parties in my footer, please visit them! You might just find one or two that are new to you!