How to Decorate your Mantel for Summer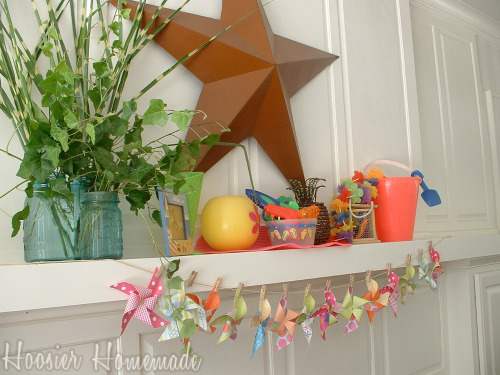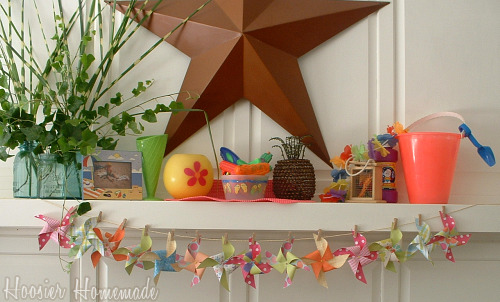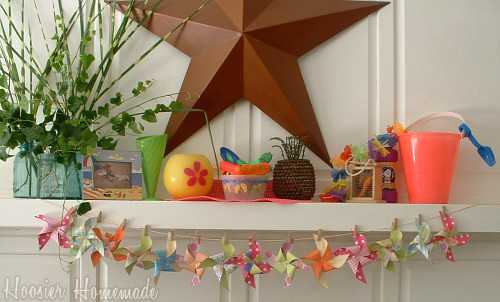 Well, I'm back again, changing my Mantle. This time I Decorated for Summer. I know, Summer is half over, but first I had my Memorial Day Mantle, then the Celebration Mantle for Andrew's graduation and of course, the 4th of July Mantle. So, I'm just now changing it for Summer.
The Mantle is not the only place in the house that's enjoying Summer. My Hoosier cabinet got a little Summer makeover too!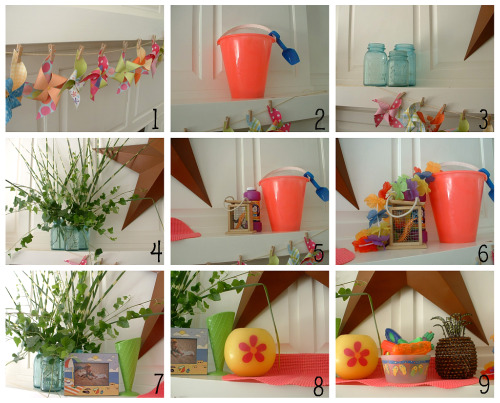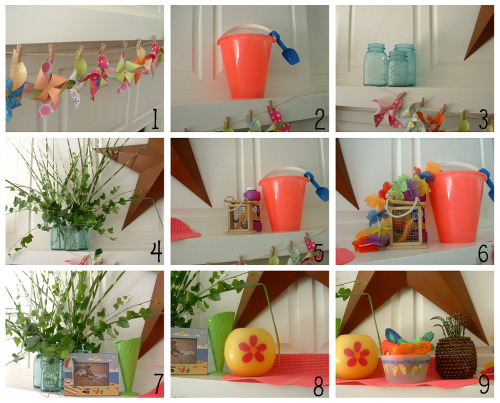 Once again, I've created a tutorial with a collage of pictures for you.
I made this super cute pinwheel garland (look for directions on Wednesday)
At one end I added a plastic sand pail
And for balance, on the other end, 3 Aqua Mason Jars (my fave)
I filled them with ivy and ornamental grass from the yard
A bug catcher and jar of bubbles adds more whimsy
And a Hawaiian lei to add even more color and texture
At the other end, a Summer picture frame with a cute picture of Andrew when he was a toddler and a bright green Ice Cream glass
A fun candle and pink placemat add more color
And finally a pineapple candle holder and a Flip Flop bowl filled with squirt guns
Update: I posted the Pinwheel Garland Tutorial for you.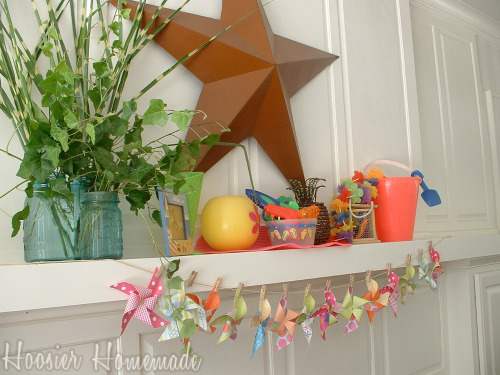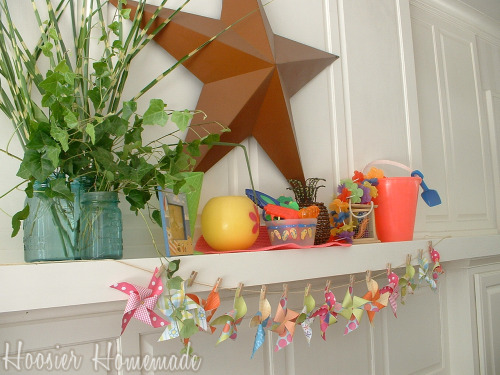 I'm linking to…Summer Mantel Party at The Lettered Cottage, Show and Tell Friday, Celebrating Summer Party