Memorial Day Decorations~Remembering the ones we love
Memorial Day has always been a day for me to remember those close to us, those that we love, that are no longer on earth with us. I say, on earth, because I do feel that they are always with us. Like angels watching over us.
I remember even as a little girl, going with my parents with a Station Wagon full of flowers, for the cemetery. We would visit each of the relatives and friends, and leave flowers. It was even then that my Mom discovered my allergies to flowers.
My Mom was a florist for 40+ years, so I learned to live with my allergies to flowers, and take lots of Actifed medicine.
I have been having such a great time, decorating and sharing my Mantles with you, I wanted to decorate it again for Memorial Day, but especially, to Remember the ones we love.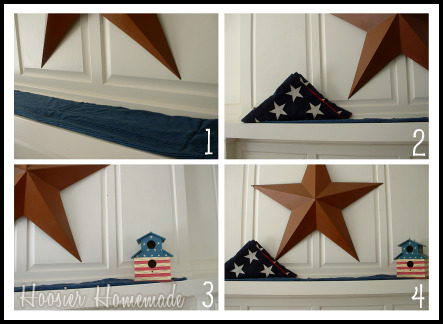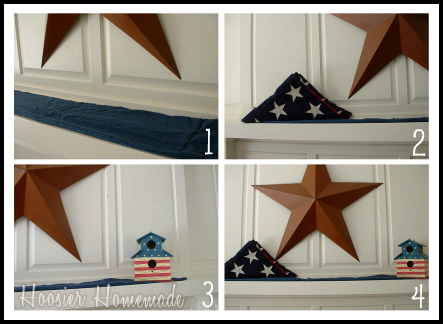 I started with a blue plaid piece of material (and yes, I didn't even iron the material 🙂 )
I added my Great-Grandfather's flag, I wish I knew which area of the Armed Forces he was in.
Then a birdhouse, my Dad built and painted birdhouses as a hobby, however, he didn't build this one, but I wanted the red, white and blue colors
I always balance the larger pieces at each end of the Mantle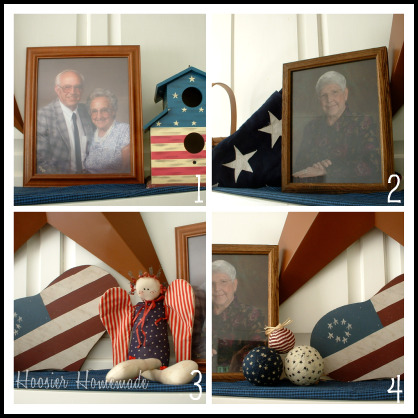 Then a picture of my Parents, they are having a blast up in heaven, dancing the polka 🙂
And a picture of my Mother-In-Law, who is also enjoying her time in heaven, and also a basket behind the flag
A wooden heart in the middle, and a stuffed doll for a little whimsy
And some balls to add color and texture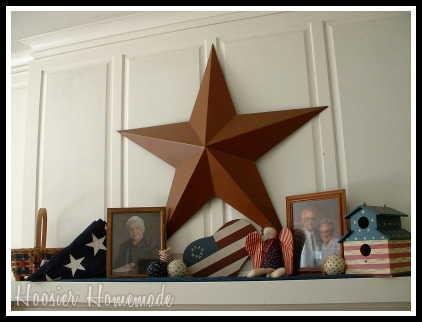 Psss…I have a new look, if you haven't been here yet, jump on over to the home page and take a peek!
Who are you remembering this Memorial Day? Join in the discussion over in my BlogFrog Community!
This post linked to:
~DIY Day hosted by A Soft Place to Land
~I'm Lovin' at Tidy Mom's Place
~Frugal Friday hosted by Life As Mom
~Finer Things Friday hosted by The Finer Things in Life
~Weekend Wrap Up Party hosted by Tatertots and Jello
~Tickled Pink Party hosted by 504 Main