OK, so you all probably think I have gone crazy! Decorating with a Chicken Feeder?
A few weeks back, Doug and I visited his Dad, and family to "go thru" the barns and choose what we wanted to keep, as the farm has sold. Let me tell you! I was like a kid in a candy store! And when I saw this Antique Galvanized Chicken Feeder, I knew exactly what I wanted to do with it. And believe it or not…I didn't even have to fight any of the family members away. Doug's sister said to me "you are gonna do WHAT with it?" Ha, yup, make a Plate Rack!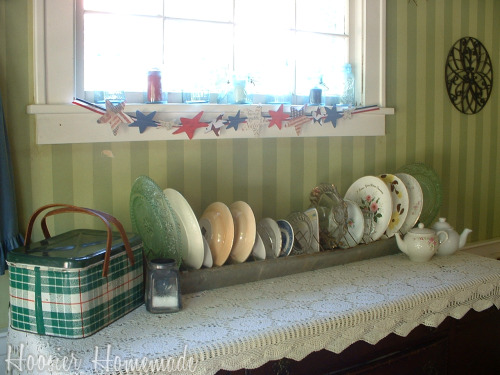 Among many other great finds, which I'll be sharing very soon. We loaded up the Chicken Feeder and headed for home. With just a little washing, it was ready to display my favorite plates. I just love how the old Antique stuff, doesn't even need much attention. The junkier the better as far as I'm concerned. The metal picnic basket is new (to me) too!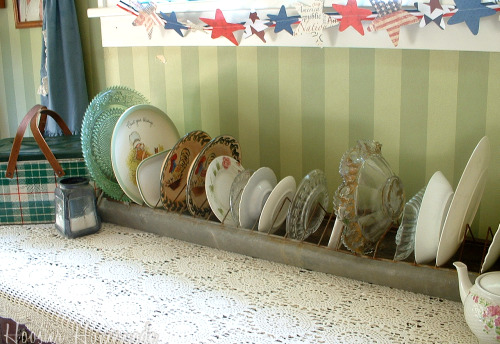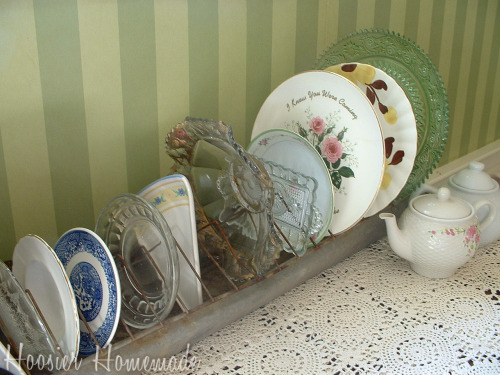 And since I'm sharing some new decorations in the Dining Room, I thought I would also share my Hoosier cabinet, all ready for Summer.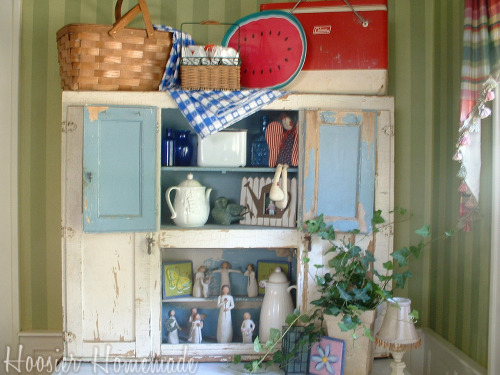 I used an old Coleman cooler, a picnic basket and picnic accessories on top. I loved how my Angel collection looked, all grouped together, so I left them. And added a large vase with fresh ivy, which I think adds a little softness to the Hoosier. Plus, it's always good to bring the outside in.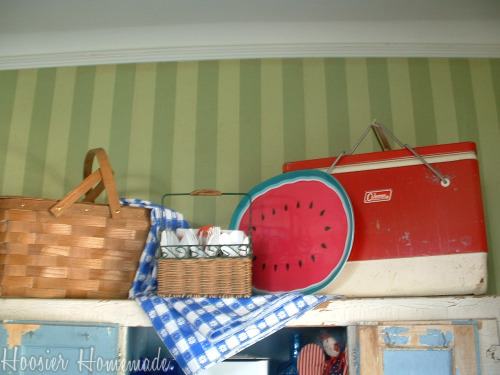 On the window ledge, above the Buffet and the new "Plate Rack," I have some Aqua Mason Jars. I have 3 filled with candles, and added another Star Garland, like the one I made for my 4th of July Mantle.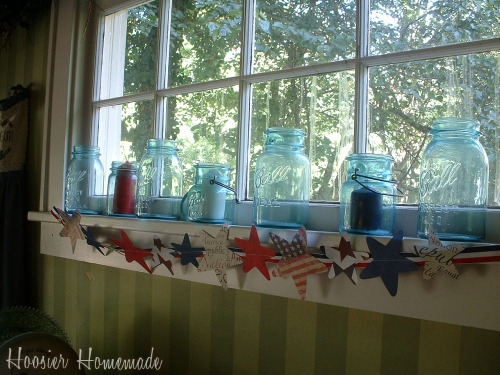 On the table, I placed a yellow tablecloth and topped it with a lace tablecloth for softness. Added a crystal dish with flowers floating and a couple candles.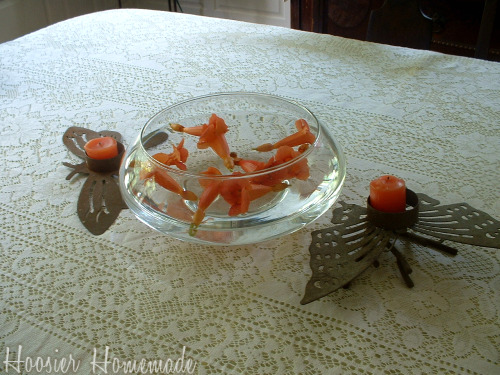 And look who thinks she has a new watering bowl…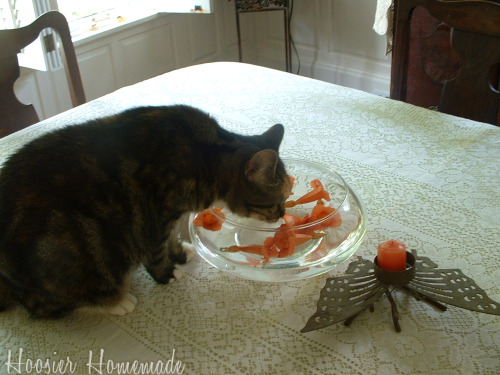 So, what do you think? Are you an Antique or Junk lover like me?
I'm linking to…Saturday Night Special