Keep on top of your lawn, landscaping and garden needs with our Garden Calendar for May. Now is the time to be putting work into the landscape around yours house and add some early Spring color to the flower beds. The garden is calling and it says it's time to get those vegetables in the ground.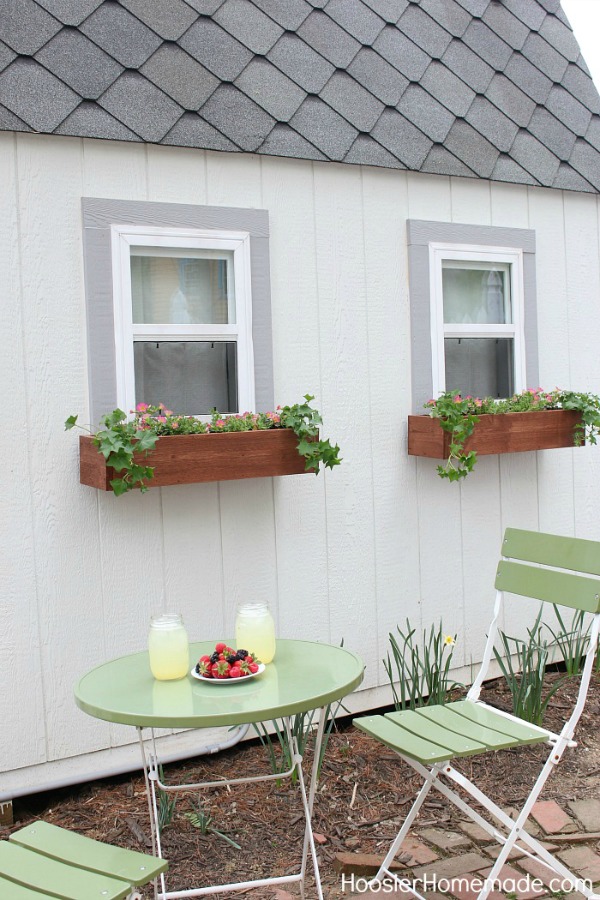 The May Garden Calendar reminds us that Spring is definitely here. I love to get flowers planted as soon as the chance of frost is past in our area. Last year we planted our Window Boxes with German Ivy and some colorful Sweettart Superbells! I'm in love with how they turned out and I'm thinking about planting them again this year!
Grab your FREE May Garden Calendar!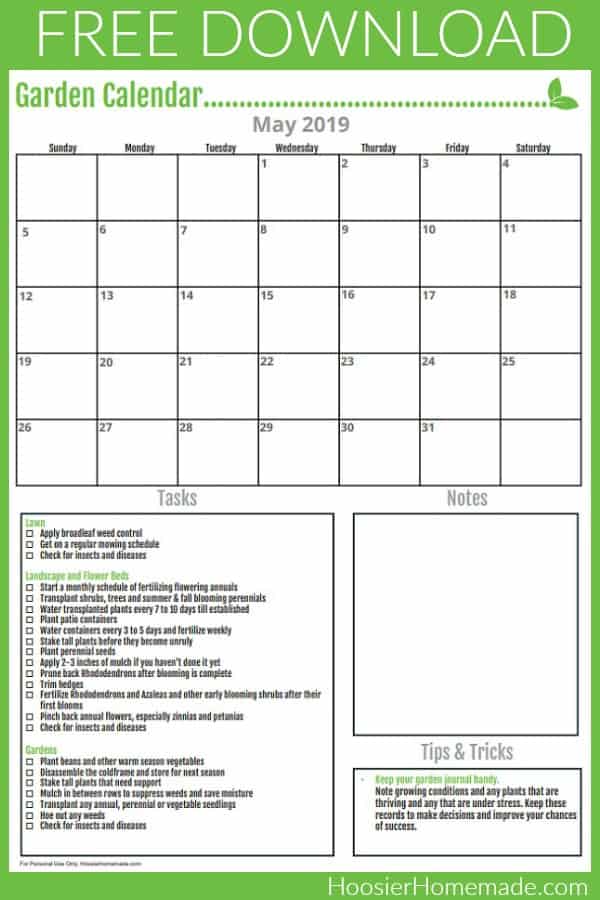 Enter your email in the box below and we will send over your FREE download to keep track of all the tasks that need to be done in May!
Here is just a sample of the garden tasks you should consider doing this month
Lawn
Apply broad leaf weed control
Get on a regular mowing schedule
Check for insects and diseases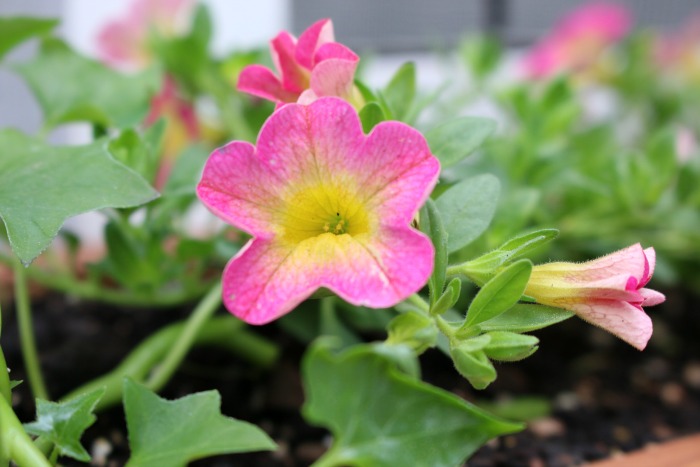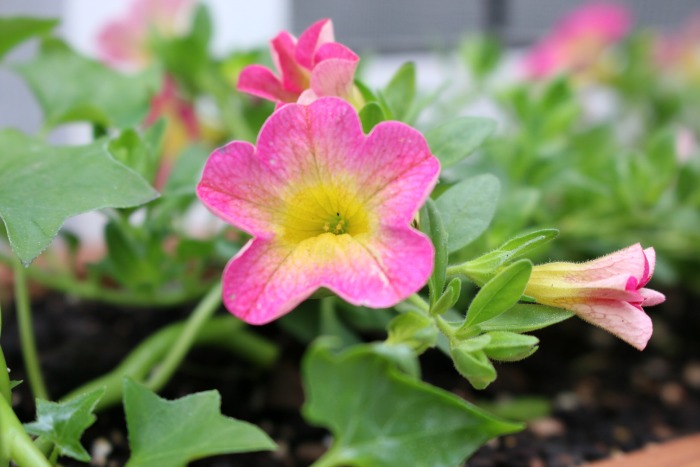 Landscape and Flower Beds
Start a monthly schedule of fertilizing flowering annuals
Transplant shrubs, trees, and summer & fall-blooming perennials
Water transplanted plants every 7 to 10 days till established
Plant patio containers – here are 18 flowers that are great for hanging baskets and containers
Water containers every 3 to 5 days and fertilize weekly
Stake tall plants before they become unruly
Plant perennial seeds
Apply 2-3 inches of mulch if you haven't done it yet – learn how to choose and apply mulch
Prune back Rhododendrons after blooming is complete
Trim hedges
Fertilize Rhododendrons and Azaleas and other early blooming shrubs after their
first blooms
Pinch back annual flowers, especially zinnias and petunias
Check for insects and diseases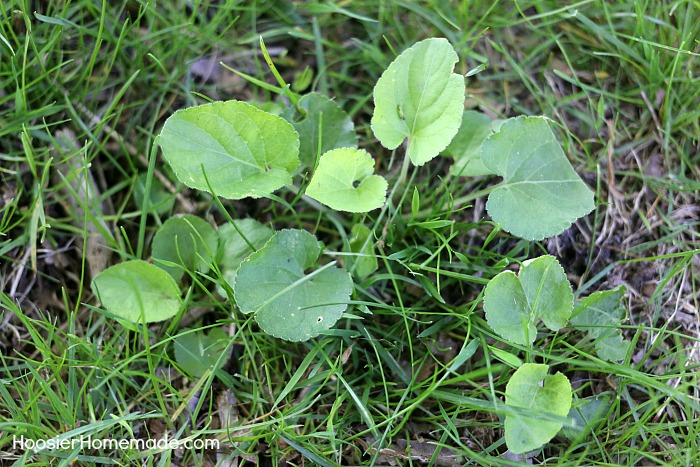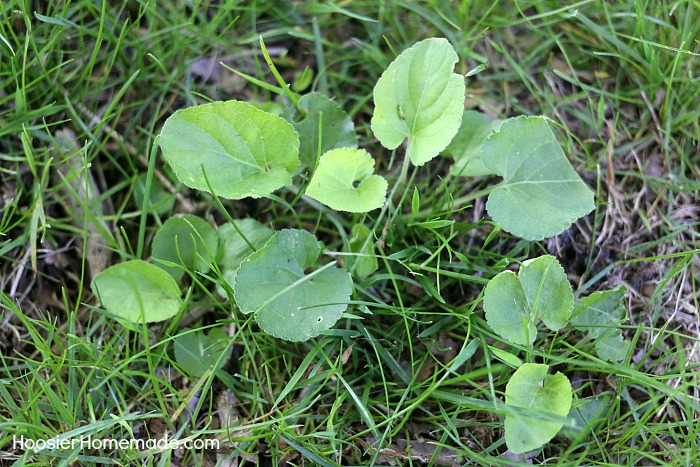 Gardens
Plant beans and other warm-season vegetables – here are 10 easy to grow vegetables
Disassemble the cold frame and store for next season
Stake tall plants that need support
Mulch in between rows to suppress weeds and save moisture
Transplant any annual, perennial or vegetable seedlings
Hoe out any weeds
Check for insects and diseases
Looking for more gardening tips? Check out our most popular posts – click on the photo to read!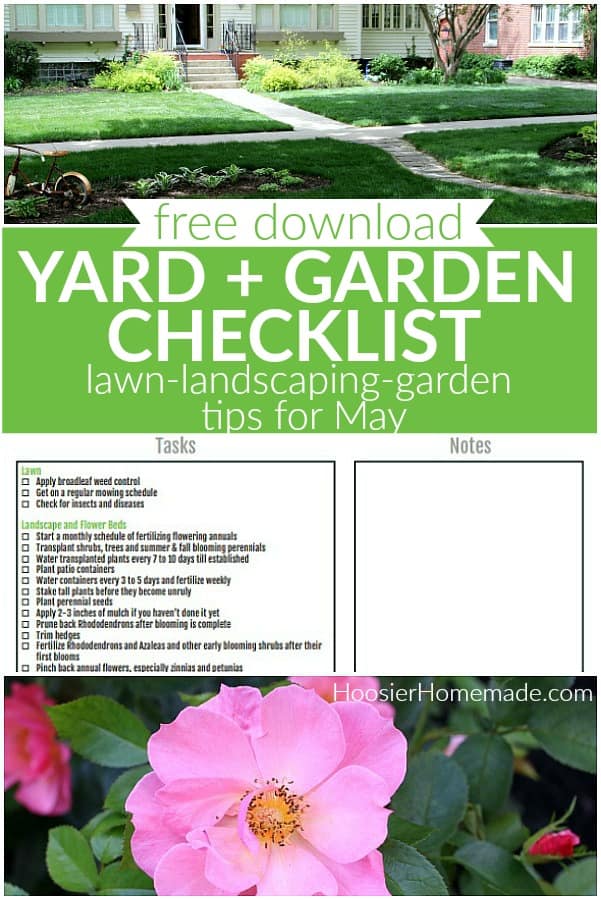 Note growing conditions and any plants that are thriving and any that are under stress. Keep these records to make decisions and improve your chances of success.
Need more gardening help? Here are our most popular Gardening posts!