Planting bulbs is one of the easiest and most cost effective ways to add color to your homes' landscape. It's not too late to plant those tulip and daffodil bulbs that you've been putting off getting in the ground. In a few easy steps you'll be enjoying your efforts in the spring.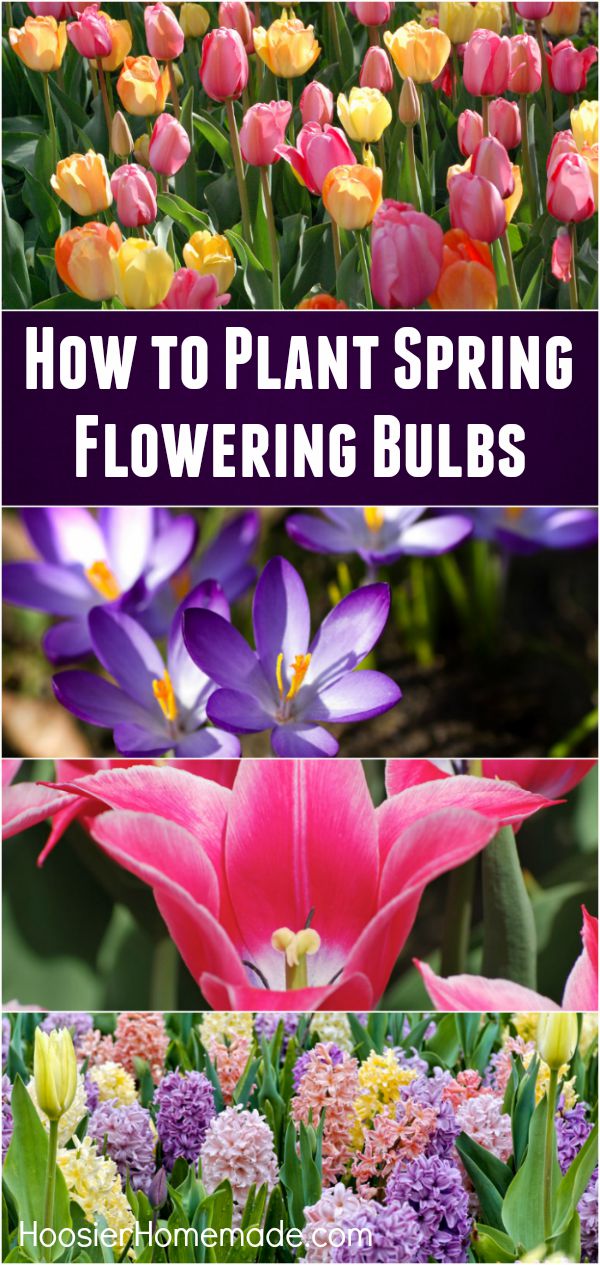 Planting Spring flowering bulbs in the Fall can be done up until the ground freezes, as a matter of fact you really don't want to plant your bulbs too early in the fall. The ideal time to plant is from the end of September thru November. You can buy your bulbs early and store them in a cool dry place out of sunlight until you are ready to put them in the ground. I've even planted them when there has been a couple of inches of snow on the ground.
Doug put together a video to show you just how easy it is…
So here's a recap of what you need to do…
Prepare your soil by tilling up with a spade, add a multi-purpose fertilizer such as 12-12-12 at this time if your soil is lacking nutrients. You can add some bone meal to the bottom of the hole to give an extra boost in the Spring.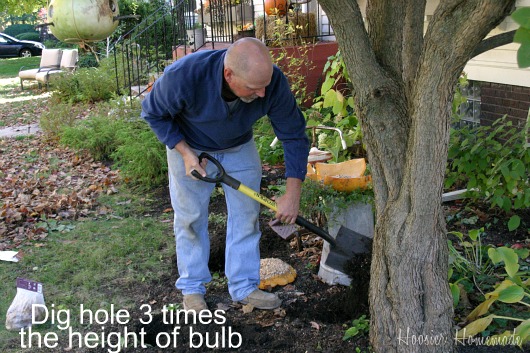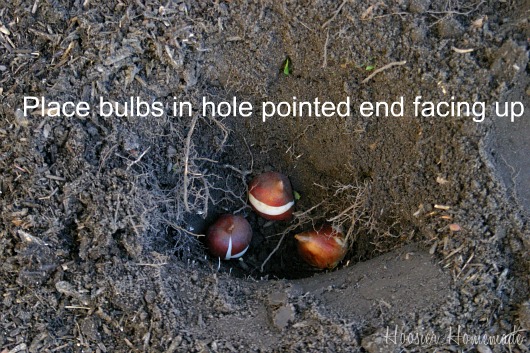 Cover the bulbs with soil and pat down until firm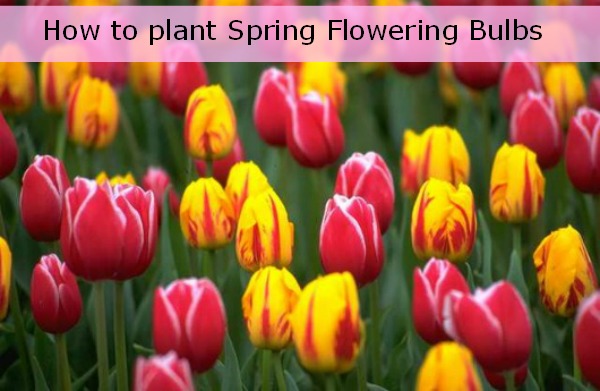 That's all it takes to add some color to your Spring landscape! Have you planted Spring bulbs? Which are your favorites?