These Picnic Printables come with napkin wraps, drink tags and snack bag toppers with a traditional red and white check background on them.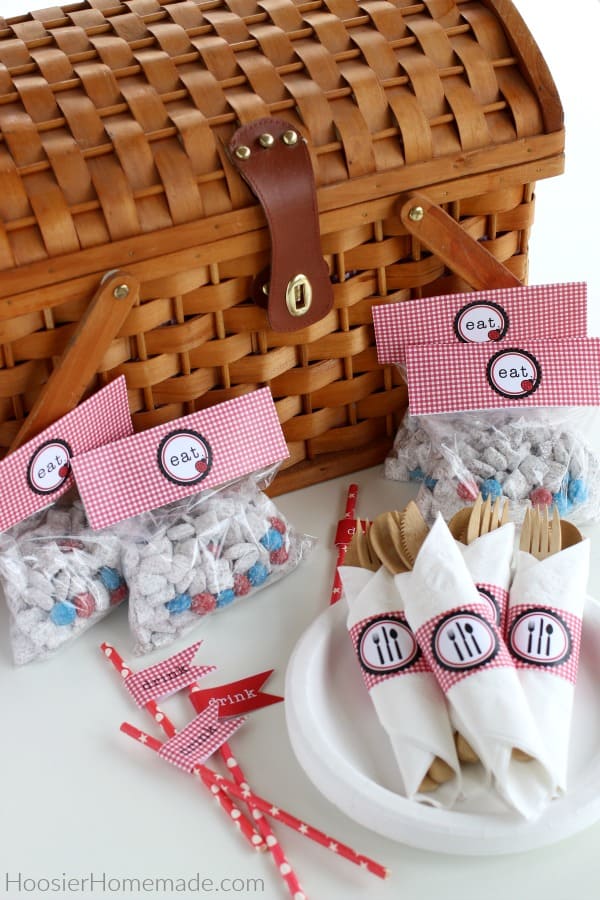 Whether you are heading to the park for a fun family picnic, or hosting a cookout with family and friends, these printables are fun to use.
Here are a few ideas on how to use the Picnic Printables –
How to use Printables
Enter your email below and the printables will be sent to you
Save them to your computer and either print on your home printer or save to a flashdrive and print at your local office supply store
Drink Flags – cut out flags and attach to straws using tape
Napkin Wraps – cut out and wrap around napkin with silverware
Bag Toppers – add snacks to bag – I made Puppy Chow – then add the topper using tape
Use the Picnic Printables for any of these occasions
Memorial Day Cookout
4th of July Picnic or Potluck
Labor Day BBQ
Children's Birthday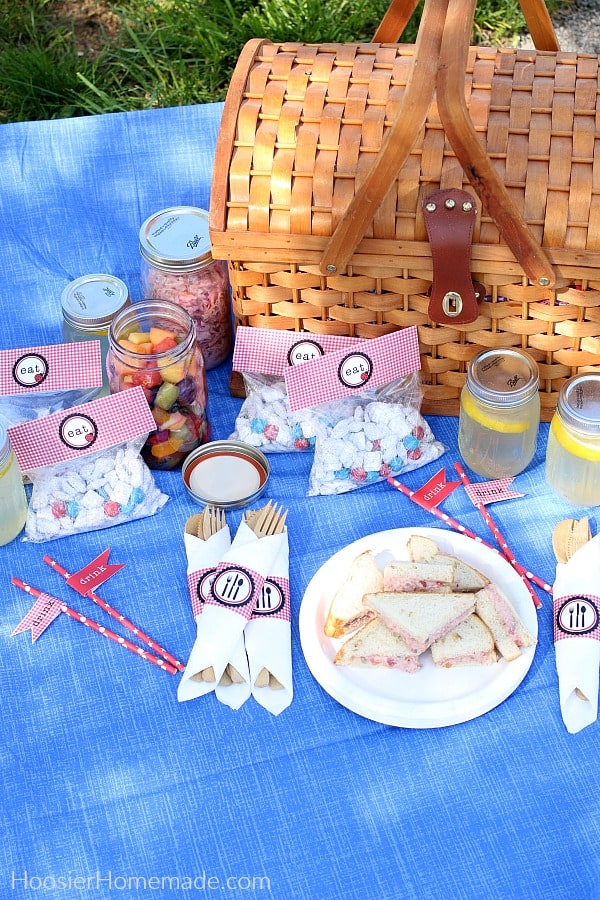 Join our Members Only Club and receive a FREE Printable each month PLUS ideas on how to use the printables!
You will receive an email with a link to the printables page that has all of the printables that have been offered so far to Members Only!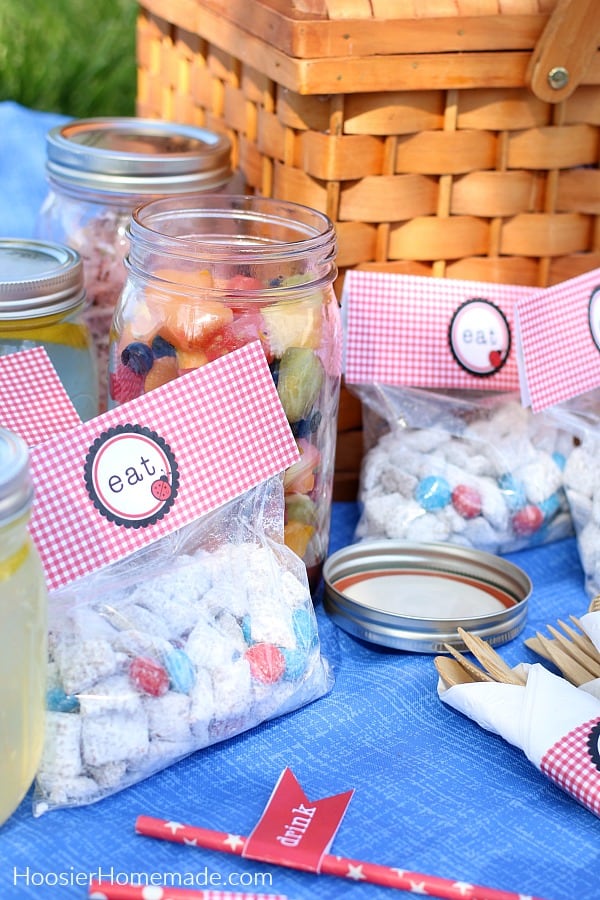 Picnic Food Ideas
Small sandwiches – with Egg Salad or Ham Salad
Puppy Chow
Lemonade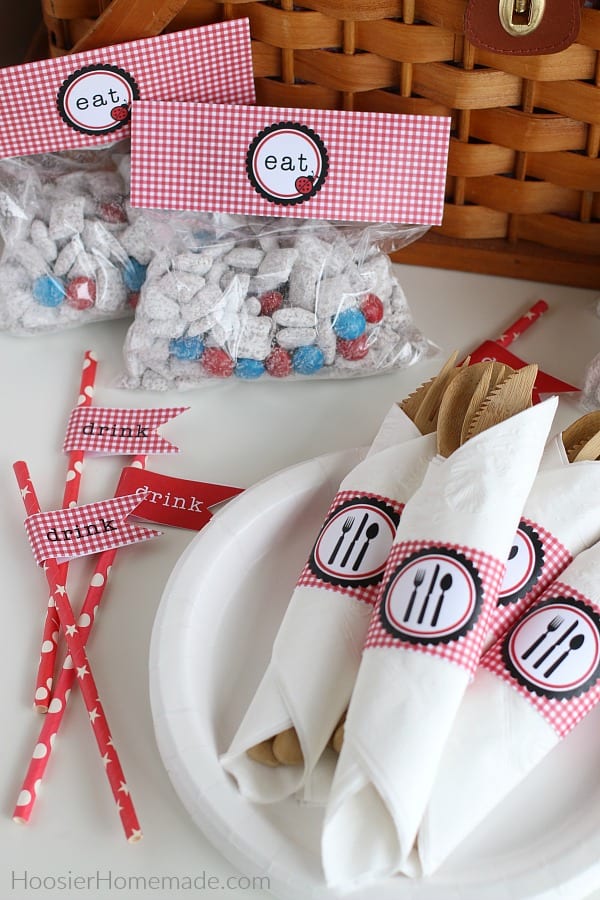 Check out the other FREE Printables we have including holidays, home management, special events and more!