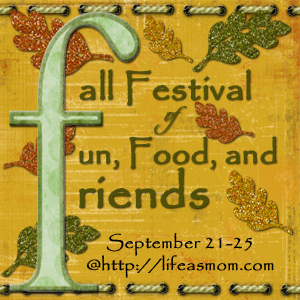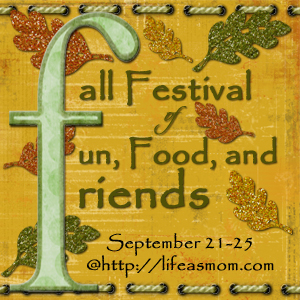 When the leaves start changing, we have many Fall traditions. As the home manager, there are several things that I do to get our home and our lives ready for the changing of the seasons.
Decorating ~ For each season, I change our decorations. In the Spring I decorate with grass, tulips and bunnies and in the Summer I use patriotic colors, watering cans, picnic baskets and sunflowers. And in the Fall, I bring out the silk leaves, pumpkins, gourds and scarecrows. I enjoy changing the house each season, it gives it a whole new look and refreshes everything.
Food ~ Our menu changes from burgers on the grill and salads, to more comfort foods like chili, casseroles and soups. I also bake different in the Fall, with Apple Pie, Apple Crisp, and Pumpkin Bread, just to name a few.
Clothes ~ Our clothing choices definitely change with the season. We live in NW Indiana and the weather gets pretty cold here. The boys have large enough closets that all their clothes can stay in year round. But my closet is smaller and I have to switch out the clothes in the closet and in the dresser. I like using a large clear plastic container (Sterlite from Walmart) and I print out a label for each container with the contents.
Preparing the House ~ With the Fall, comes chilly night, I also change the beds. I put on the flannel sheets, wash blankets and bring out the heavier comforters and bed spreads.
Fall Produce and Stockpiling~ We did not have a garden at our house this year, but my husband had one at the farm where he works. I was able to freeze zucchini, corn and peppers. We also went blueberry picking and I froze them as well. I have also begun to stockpile some can goods for the winter. My husband has several part-time side jobs that gives us extra money during the summer. To prepare for winter when we don't have that extra money, I have started to buy a little extra each time I do a large grocery shopping trip.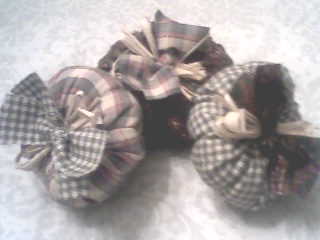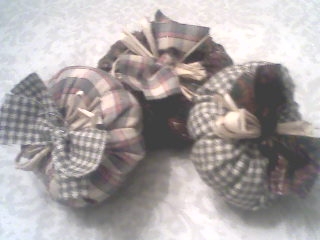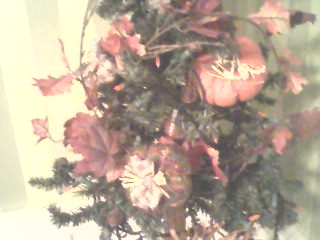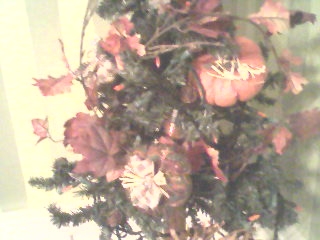 And look how cute they are on my Fall Tree! Fall Decorating Works For Me, check out more posts at We Are THAT Family.
What do you do to Feather Your Nest for the changing season? Please join the Fall Festival, link up your post or leave a comment. Be sure to include a link back to this post.