In our town, we have a Farm Market/Orchard that has been in family business for 100+ years. In the fall we enjoy picking apples at the orchard and during the summer months, especially right now, we enjoy their sweet corn. They even have a Corn Card, yep, you guessed it, buy 6 dozen corn and get a free dozen. 🙂
After seeing a recent post on freezing corn over at Sentiments by Denise, and since I had good luck with the zucchini, blueberries and strawberries that I froze, I decided to give it a shot.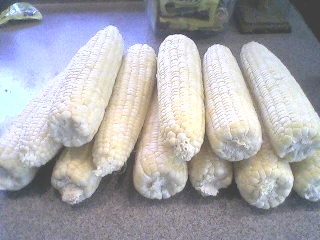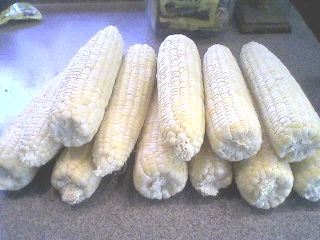 I boiled the corn for 4 minutes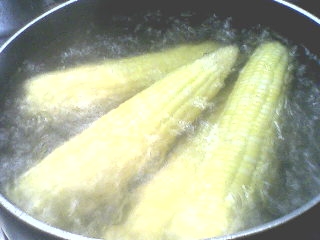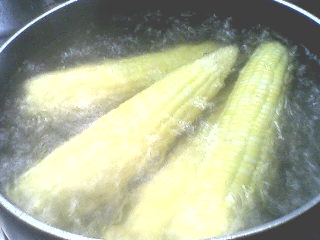 And then moved it quickly to a tub that I put it in sink with ice water. I happened to have a frozen bottle of water in the freezer so I added that to the ice water also. And let it sit in the water for 4 minutes.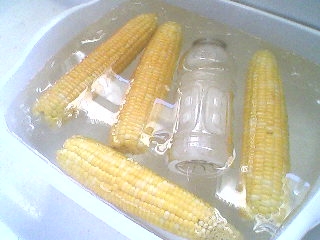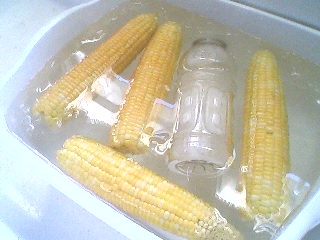 I then removed it and laid it on a soft kitchen towel to drain a bit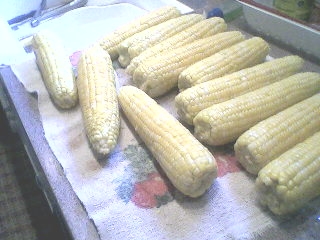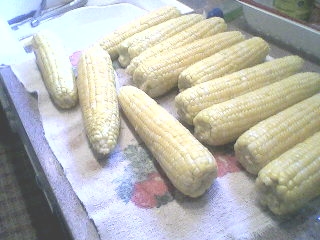 I was able to fit 6 ears of corn in a large storage bag. I marked the bag with a Sharpie, closed it most of the way and then used a straw to suck out as much of the air as I could.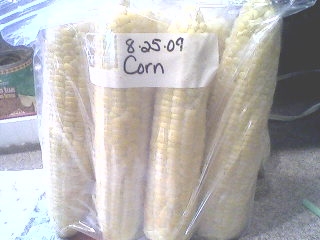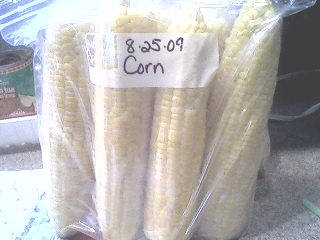 This was quick and easy, I actually was able to get this done while cooking dinner.
We are loving all the great garden veggies right now and I'm sure we will love the taste of summer sweet corn this winter.
Don't miss Food on Fridays hosted by Ann Kroeker for all the yummy recipes.