When I was in High School I worked at a Restaurant, it was there that I learned how to prepare peppers for freezing. Buckets, buckets and more buckets of them! The 5 gallon kind! 🙂
The owner would buy green peppers and have us clean them. After several buckets full, you became very quick at it. To this day, everytime I clean a pepper I remember those buckets full we had to clean.
We had lots of peppers from the garden, but you could also freeze them when they are on sale. Aldi's typically has the 3 color peppers, orange, yellow and red, that are great for stir-fry for $2.50, which is a little expensive. But if you use half a pepper and freeze the other half they won't go to waste.
First, you cut the pepper in half, then just take your hand and pull out the seeds and the inside of the pepper. It's not really very technical.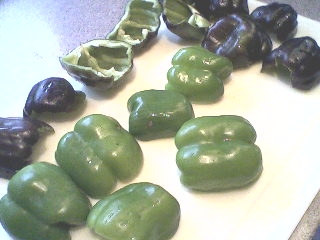 I sliced them and layed them on a cookie sheet to freeze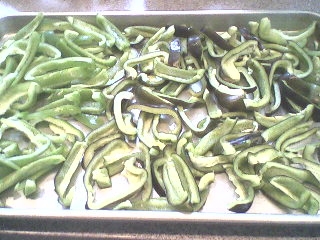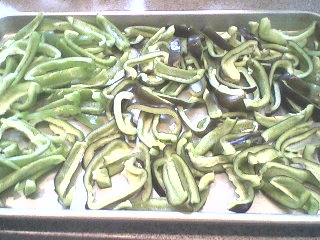 The next day, I took them out of the freezer and put them in bags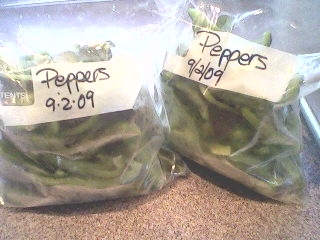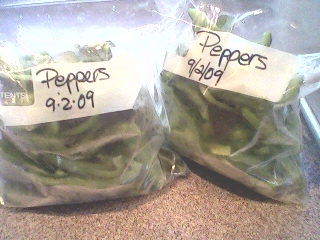 Come winter, these peppers will be great in soups, stews and sauces.
You may also like the Freezing Zucchini, Freezing Blueberries and Freezing Corn posts.
Freezing vegetables for winter works for me, please visit We Are THAT Family for more Works For Me Wednesday ideas. And be sure to visit              I Am Blissfully Domestic.