It's time to make a really fun gift for all those dog lover's on your list! This easy to make Dog Lovers Gift Idea can be put together in less than 30 minutes.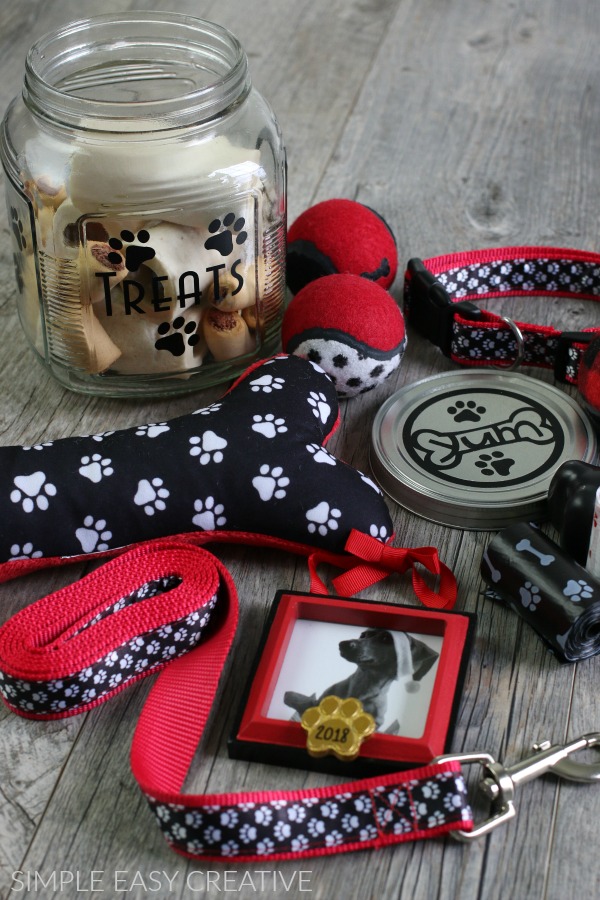 No matter what type of pet you have or someone you know has – dog, cat, horse, or even goldfish – they are part of the family. After our black lab, Rocky, passed away several years ago, we thought it would be a good idea not to have anymore dogs – wrong.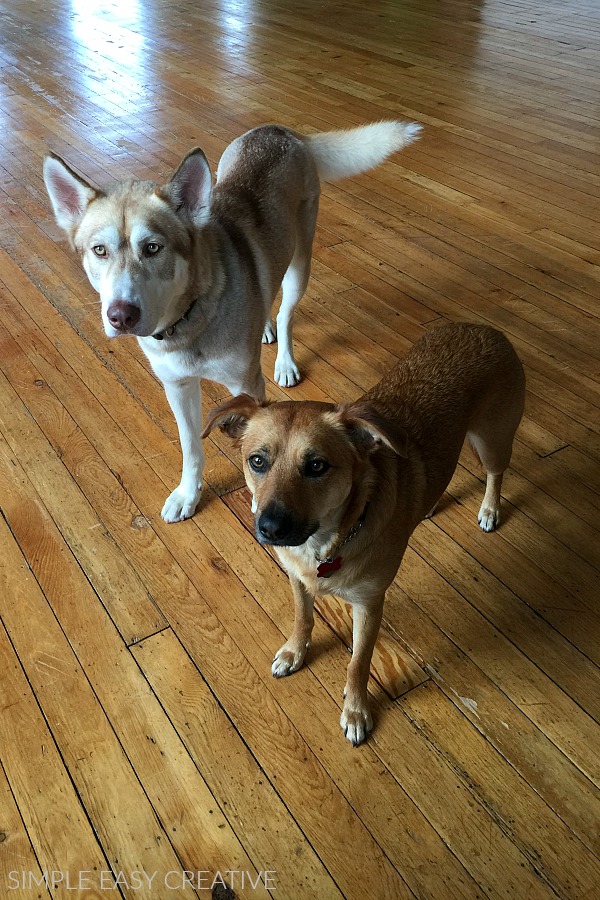 It wasn't long before we missed having the puppy kisses and snuggles. Then along came Tiki the Rescue Pup and she quickly filled our home with love. And not long after, Jackson, our husky joined the family. They bring us laughter on a daily basis.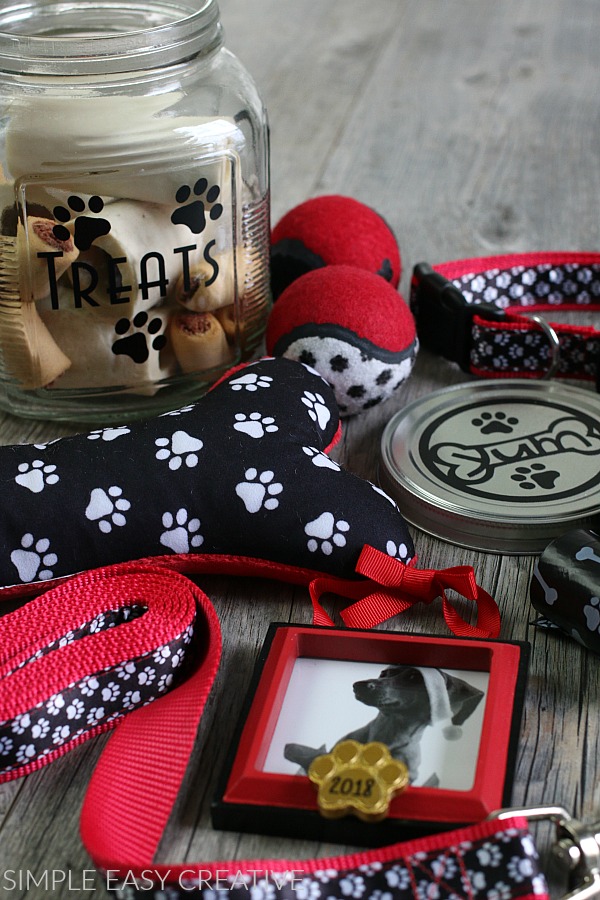 Because Mason Jar Gifts are so fun to make, and give – this gift idea for the pet lover in your life is perfect! The treat jar is decorated using the Cricut® Explore Air™ 2. This was my first time using the Cricut, and I have to say, I'm a little obsessed now – my list is growing daily of the projects that I want to make.
The pups made their debut in this fun little video showing you how the treat jar is made.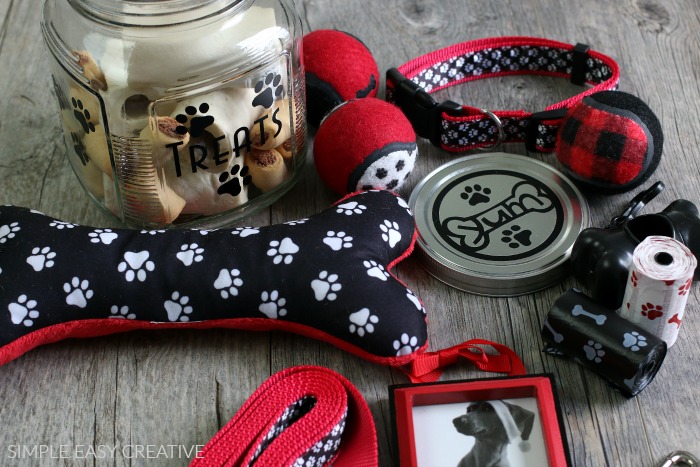 Dog Lover's Gift Idea
Here is what you will need –
Supplies:
Tools to use with Cricut – Weeder, Scraper, Cutting Mat, Vinyl, Transfer Paper and Scissors
Template – the paws, yum, and treats came with the Cricut Design Space – you can also find many free and low price files on Etsy
Glass Jar
Toys, Picture Frame, Lease, Collar, Doggie Bags, etc – can be found at your local Michaels store or on Michaels.com
Instructions:
Cut words and paws from black vinyl using a Cricut machine
Remove excess vinyl using weeder
Apply to glass jar using transfer paper and scraper
Fill with toys or treats – you could even make homemade treats to fill the jar
Visit Santa's MAKE Shop at Michaels, where you can find all the DIY supplies you need to MAKE your creative gifts! Handmade gifts are a key ingredient to create wonder-filled memories for family and friends this season.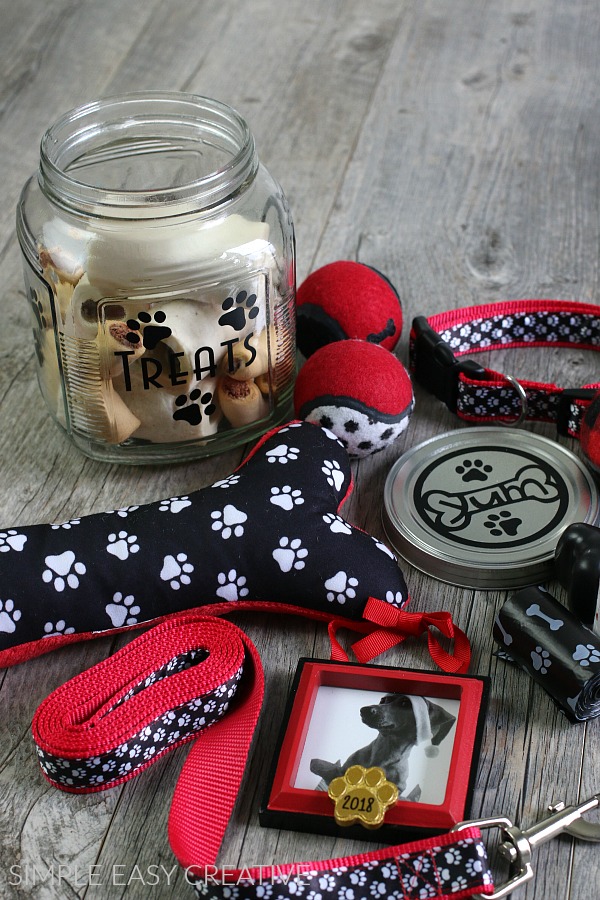 I have several people on my list that are going to love this gift jar! Who could you make one for?
Looking for more easy gift ideas? Click on the photo below –