Cupcake Tuesday~Snow Cones & Ice Cream Cones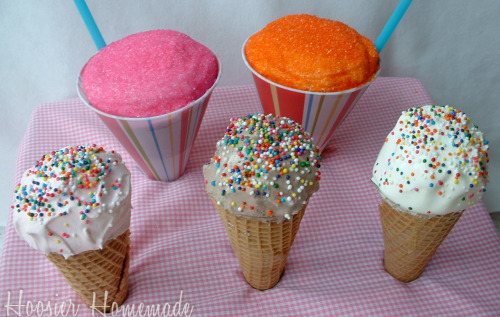 Happy Cupcake Tuesday! I'm so excited you are here! Looking for a cupcake recipe?  Be sure to check out the Cupcake Heaven page, there are over 250 cupcake recipes and decorating ideas!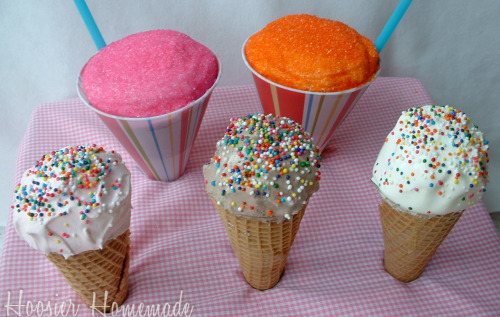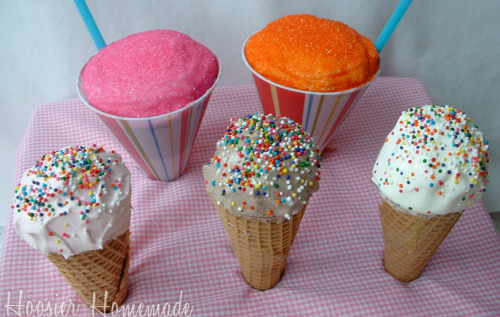 I've learned that scheduling can change pretty quickly around blogland. And Cupcake Tuesday is no exception. Over the weekend, while chatting with the Dads Rock Bash girls, Keri Lyn from She Saved, sent me a Skype message, that went something like this…I just adore your cupcakes, do you think you would have time to share some Summer Cupcakes with my readers. Well, I had kinda promised myself that I wouldn't take on any more guest posts until after this weekend's graduation and the Dads Rock Bash, but…you know, they're cupcakes…and I just couldn't say no. So, I adapted my plan a bit, which was to share some graduation cupcakes with you, I'll post them later in the week.
While trying to figure out what fun Summer Cupcakes I wanted to share with Keri Lyn's readers, I decided on the Snow Cone Cupcakes, and since these Ice Cream Cone Cupcakes were just so darn fun, I decided to share both with you all for Cupcake Tuesday! And because I'm having a blast doing the how-to videos for you, here are the easy-peasy Summer Cupcakes, just in time for an end of the school year party, birthday get-together or just because!
Snow Cone Cupcakes: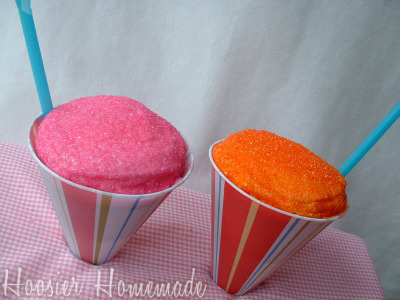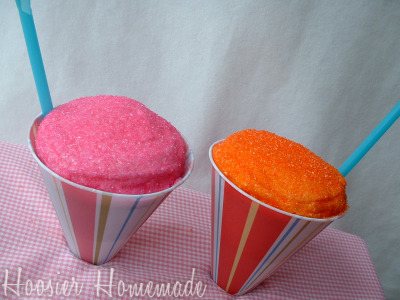 You will need:
Snow cone cups & straws (I bought Rival brand at Walmart)
Cake Mix plus ingredients to add (see how I make mine taste like I made them from scratch)
Cupcake liners
Decorating Sugar (I like Wilton brand)
Ice Cream Cone Cupcakes: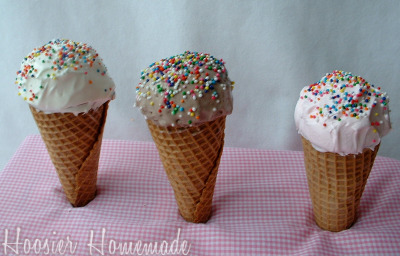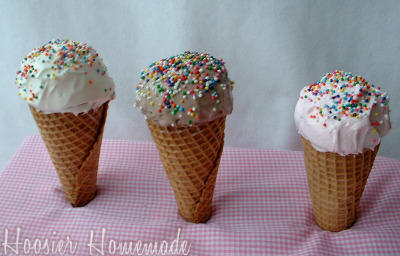 You will need:
Sugar Waffle Cones (or any type cone will work)
Cake mix plus ingredients to add
Cool Whip (I used Creamy, Strawberry and Chocolate)
Sprinkles (any are fine)
Tools that I used:
Spatula to spread frosting
Ice Cream Scoop
Sharp knife to cut excess cake from cone
Cupcake Tins and liners