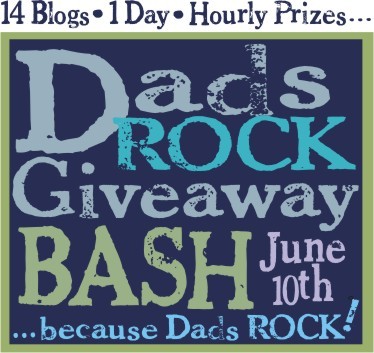 I'm sure you all remember the Mother's Day Extravaganza that I hosted last month! Well, this time around we are celebrating Dads! Because of course, Dads Rock!
The Dads Rock Giveaway Bash will be on Thursday, June 10th. There will be TONS and I mean, TONS of great prizes.
Pop over and get acquainted with these bloggers, because not only are they all great ladies, they are working SUPER hard to bring you some awesome prizes…
Be sure to follow along for all the latest updates on the Dads Rock Giveaway Bash by "liking" Dads Rock on Facebook, and following #DadsRock on Twitter.  This is an event you won't want to miss!
We still have room for a few more sponsors! So, if you are interested in joining this awesome group with 2.3 million monthly page views, be sure to drop me an email and we will chat!
I'm linking to the Blog Parties in the footer