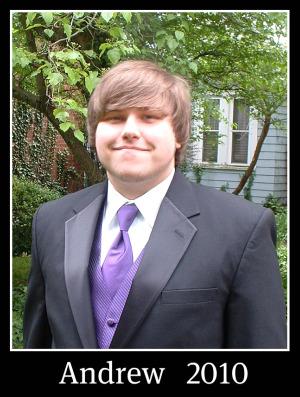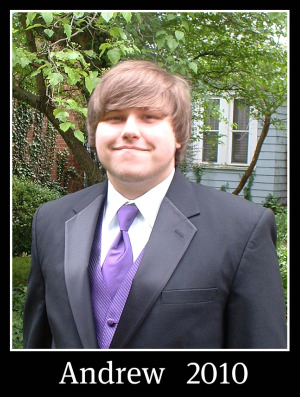 Our oldest son, Andrew graduates from LaPorte High School in a couple weeks. Since we don't have family that live near us, and won't be having a super, big party, I decided just to make his invitations.
He went to the Prom a couple weeks ago, so I used one of the pictures that I took. I uploaded it to Picnik, my favorite photo editing site, added a border, his name and year.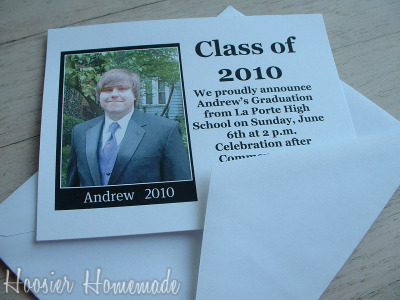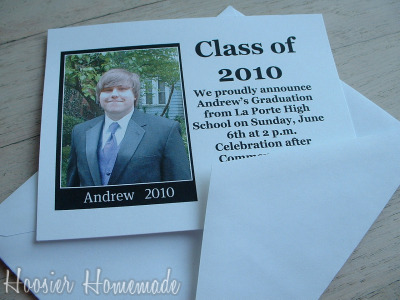 I used Microsoft Publisher to make post card size invitations. There may be an easier option, but I'm not very techy, and I know how to use Publisher.
I simply printed them onto white cardstock, and bought some invitation envelopes at Walmart for the ones I'll be mailing. Then Andrew can have some to hand out to friends. I've covered our address, you can never be too safe.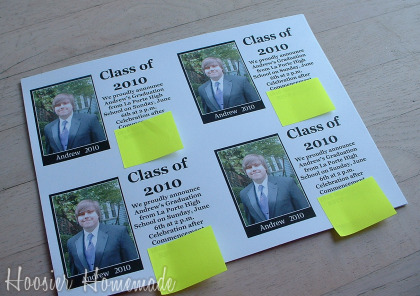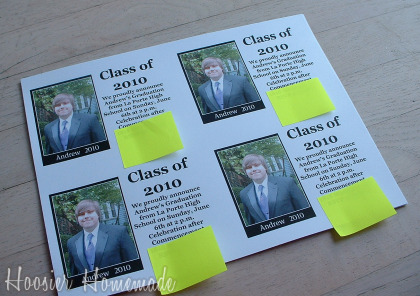 You could use this idea to also make invitations for a birthday, shower, house warming or just about any get together you are planning!
Here's a short video I took before Andrew left for Prom. Don't laugh at me too much!