Cupcake Tuesday ~ Mother's Day Cupcakes Vlog
Welcome to Cupcake Tuesday!   If you are new here, grab a cup of tea or a glass of milk and enjoy a cupcake!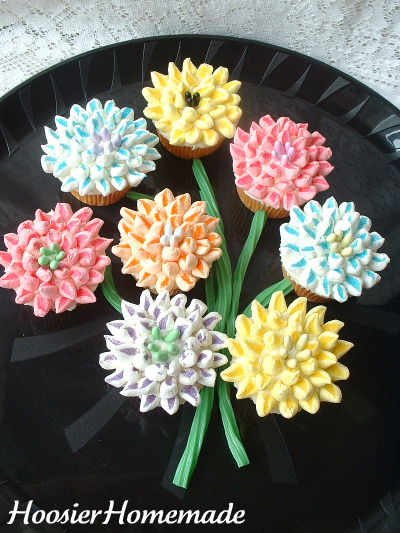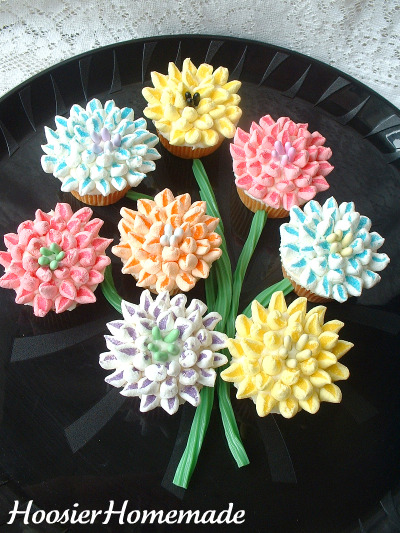 I'm so excited to be showing you some of the cupcakes that I made from the What's New, Cupcake? book. I've been telling you lots about the book lately, I'm excited to show you…
For each cupcake, you will need…
22 mini marshmallows, cut in half diagonally (I actually used a few less)
Jelly Belly Licorice Pastels or other candy for the center
Rainbow Twizzlers for display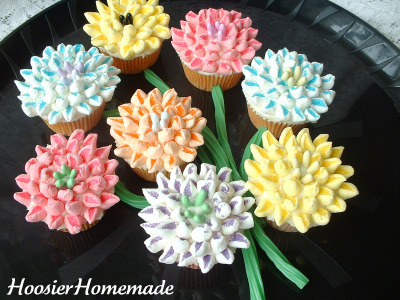 I used both white and colored mini marshmallows. You can buy them at Walmart or the Grocery Store.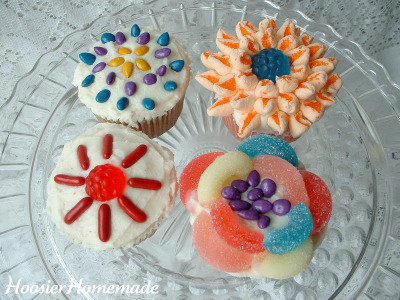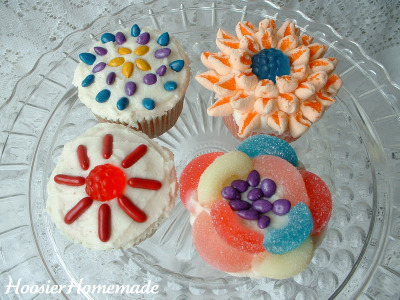 For all the great candy, be sure to check out Albanese Confectionery Store.
Full Disclosure: I received the What's New, Cupcake? Book to review, my opinions of the book are my own. I received some products from Wilton, my opinions of the products are my own. And I received some candy from Albanese Confectionery Company, my opinions are my own.