Creating this Movie Night with Polar Express is fun for all ages! There is a Hot Chocolate Charcuterie Board filled with goodies to add to hot cocoa, an edible craft with trains, and a hobo dress up basket.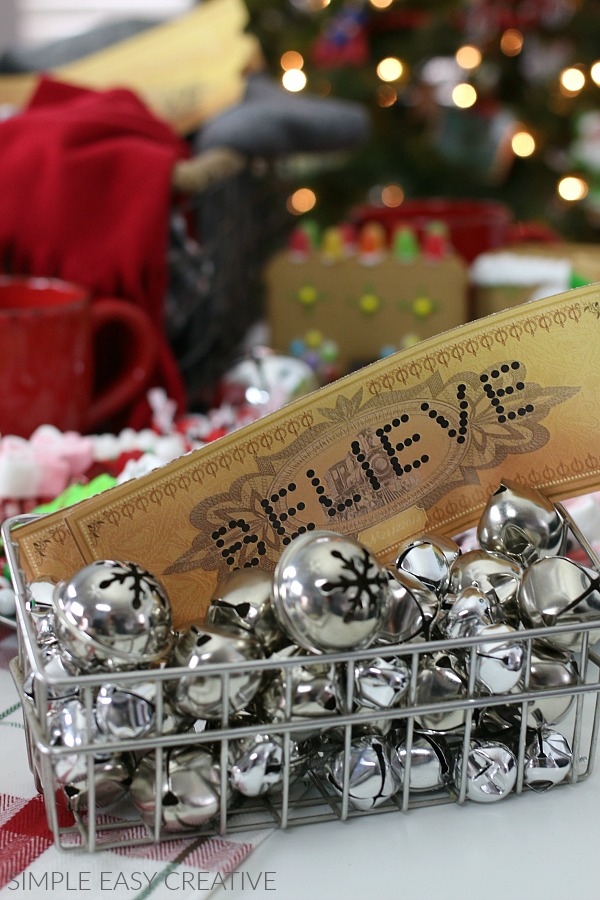 When I was a little girl, my Mom always said – if you don't believe you won't get any presents. Now of course, at the time she was talking about Santa, but as I have learned over the years – believing is one of the most important things in life.
Believe in yourself.
Believe in others.
Believe in a higher power.
Believe that God, the Universe, whatever you call it, will give you exactly what you need.
BELIEVE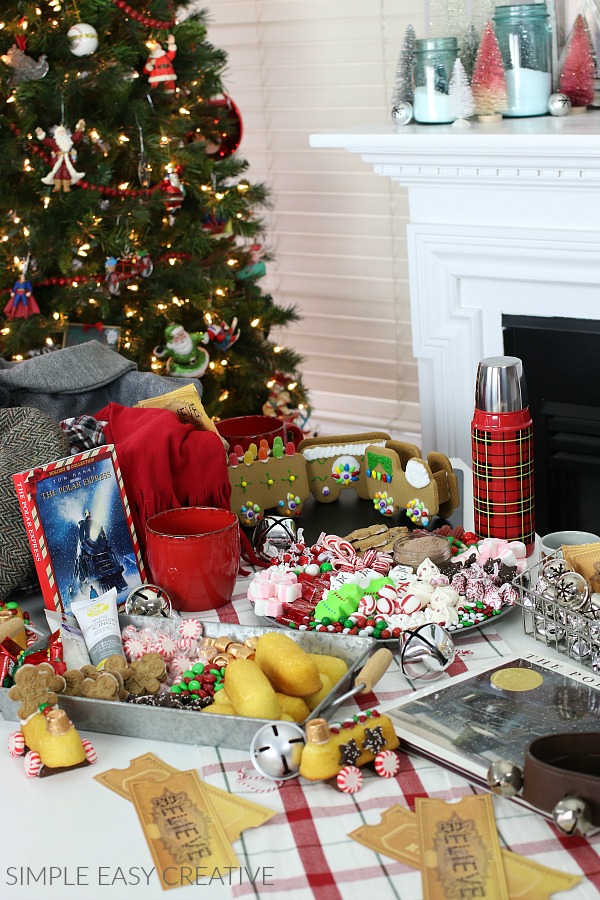 When Polar Express first came out in 2004, along with everyone else, I fell in love with the movie, it's message and how wonderful it made us all feel. Putting together this Movie Night is super fun and doesn't take much time at all.
There are three elements that you can add – Hot Cocoa Board, Edible Craft making trains and dress like a hobo basket. Let's get started –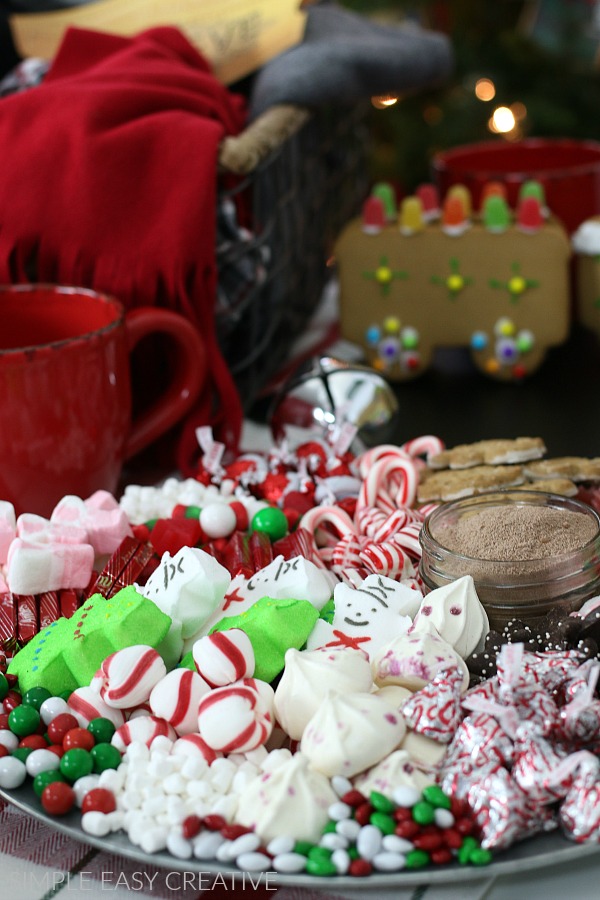 Movie night wouldn't be the same without snacks. This Hot Chocolate Charcuterie Board is filled with special treats to add creativity to your Hot Chocolate. Fill your Hot Cocoa Dessert Tray with any thing you like, and don't forget the Hot Chocolate Mix.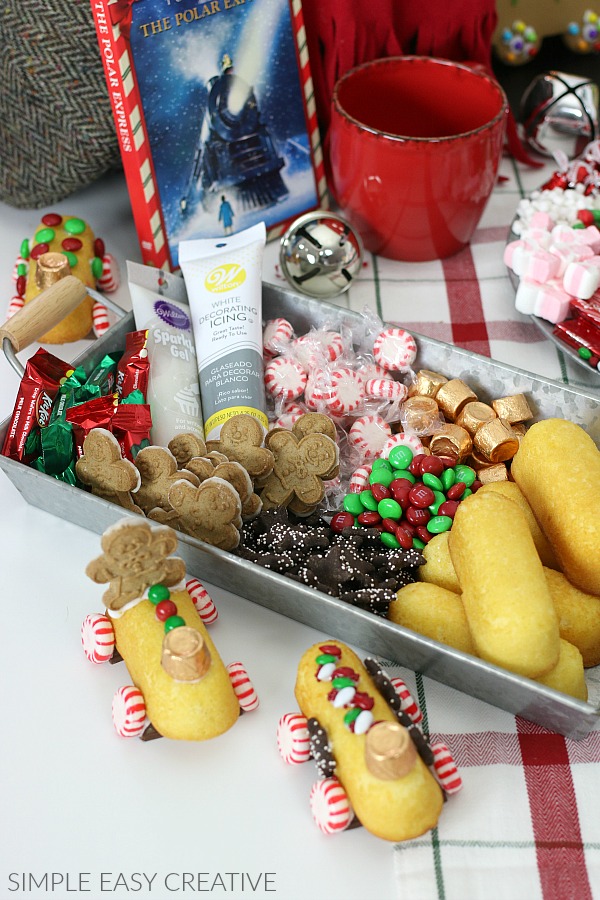 Keep the kids busy with this fun edible craft. They can get creative and make their own train. Here is what we used –
Edible Train Craft
Assembly
Add a small amount of icing to the Kit Kat bars and add the Twinkie
Add the wheels with icing
Add the Rolo with icing
Then decorate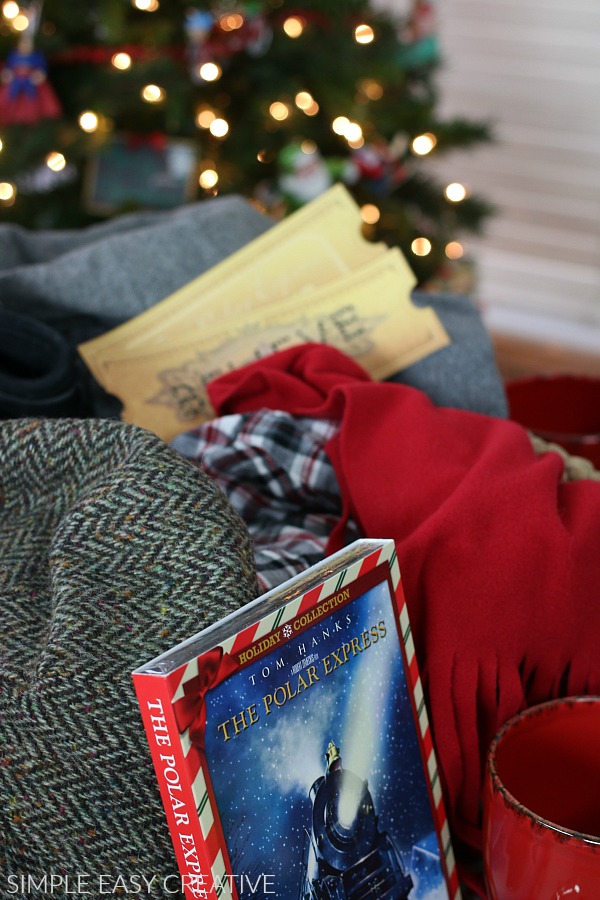 And last is the Hobo Dress Up Basket – add clothes, boots, hats, scarves, and more to a basket and let the kids dress up.
You could also have a new pair of pajamas in the basket and maybe a new book to read. I think the Polar Express book would be perfect!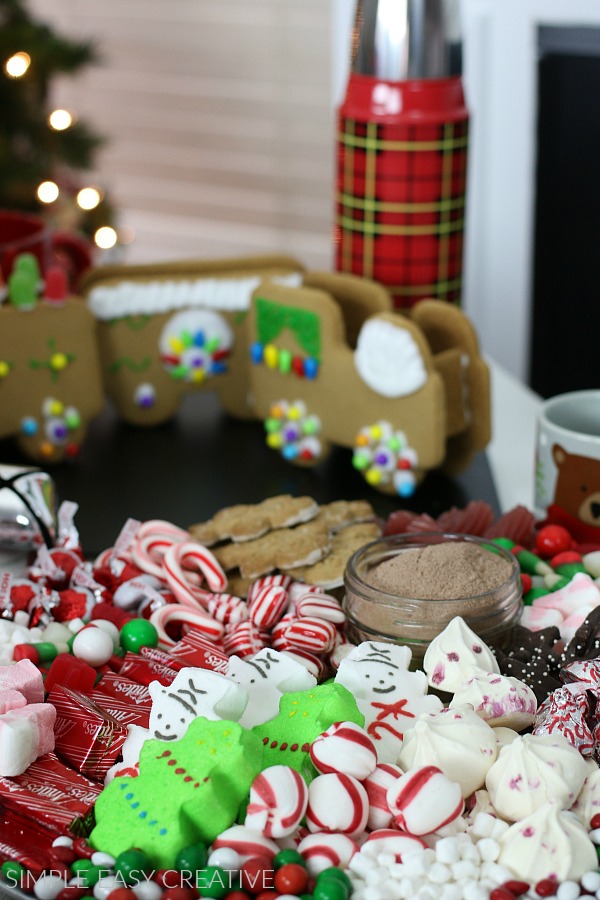 Another fun activity to add is the Gingerbread Train from Wilton. It comes with everything you need in a box and goes together quickly. You do need to allow some time for drying, but the kids would have fun making it during the day or even during the movie.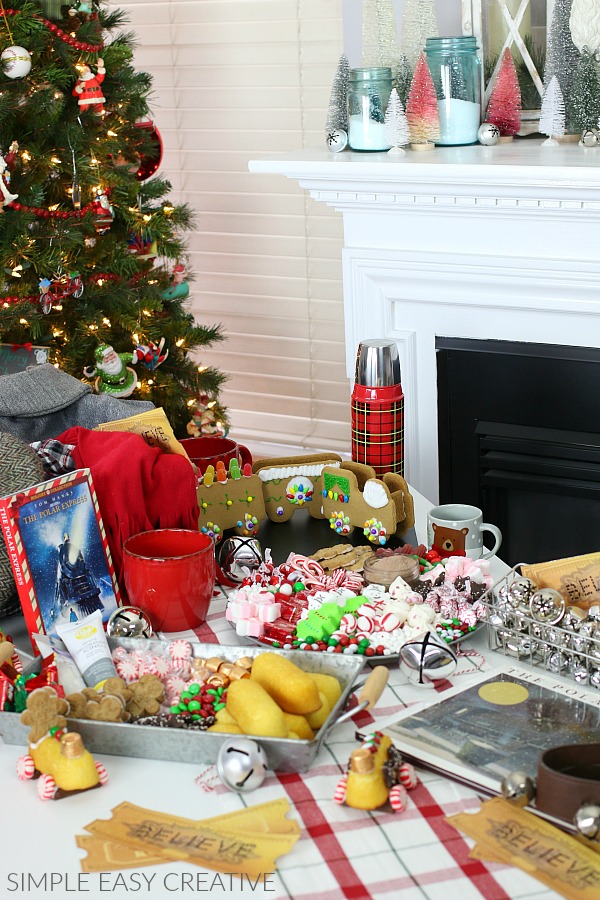 To finish off the table, I added the golden Believe tickets from Etsy, and lots of silver bells.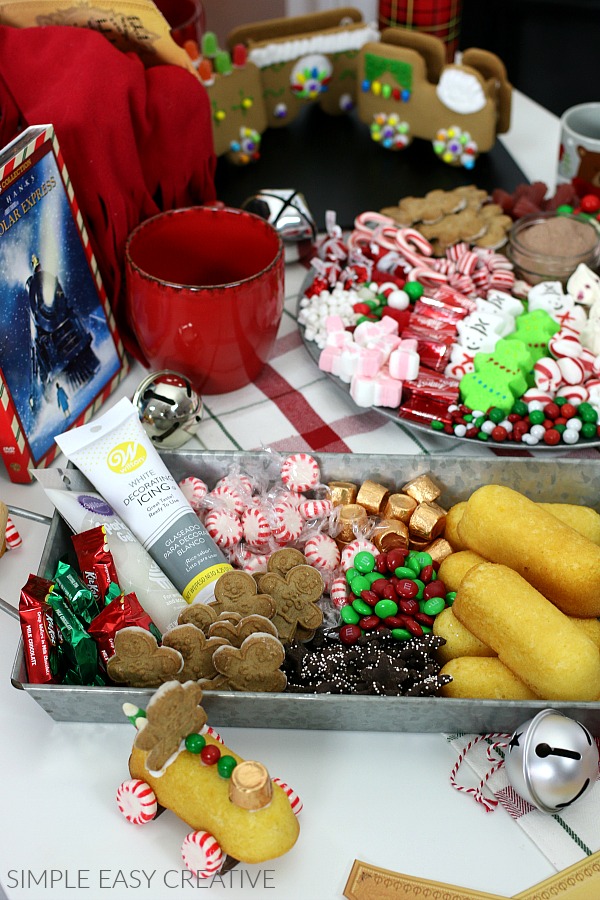 No matter what age your children are – young or older – everyone will love this Movie Night with Polar Express!
Does the bell still ring for you?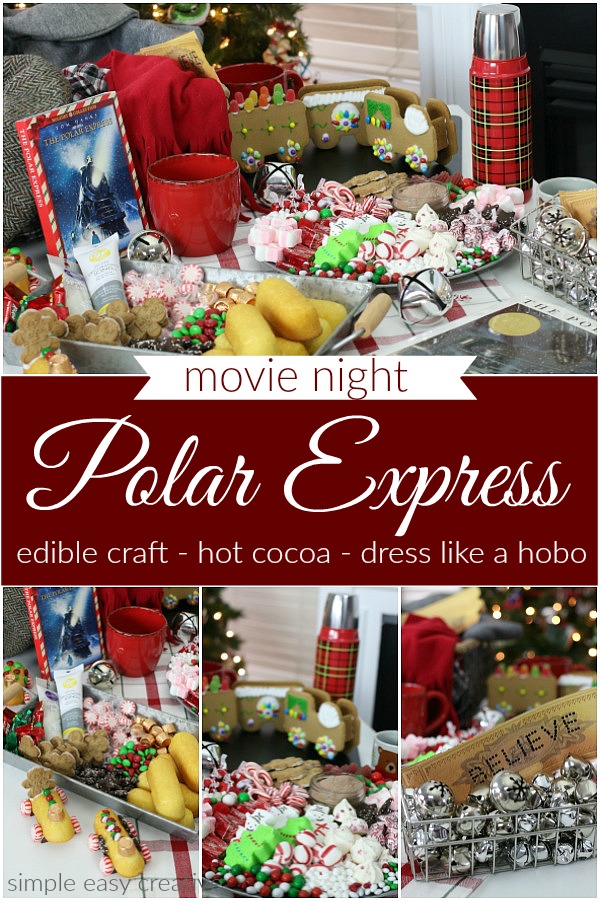 Movie Night Ideas
Polar Express DVD
Hot Chocolate Charcuterie Board
Hot Chocolate Mix
Edible Train Craft
Hobo Dress up Basket – or add PJ's
Gingerbread Train
Believe Golden Tickets
Polar Express Book
Silver Bells
Mugs for Hot Cocoa
Disclaimer – I was sent the Gingerbread Train and icing from Wilton, however I did not receive any compensation for this post.