Banana Chocolate Chip Muffins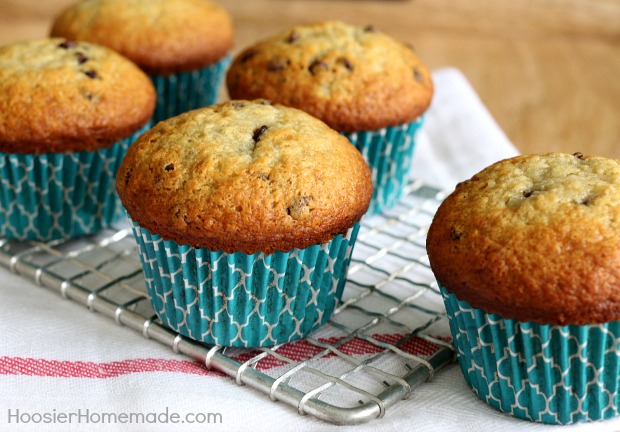 This is a sponsored post on behalf of Mazola® Corn Oil. I was compensated for my time. As always, the opinions are my own.
These Banana Chocolate Chip Muffins are moist and packed with flavor, and guess what? They are good for you!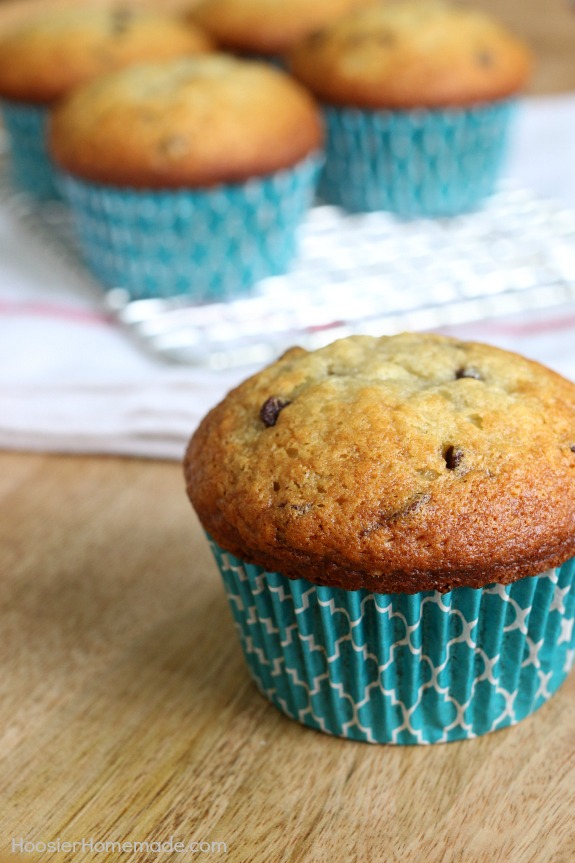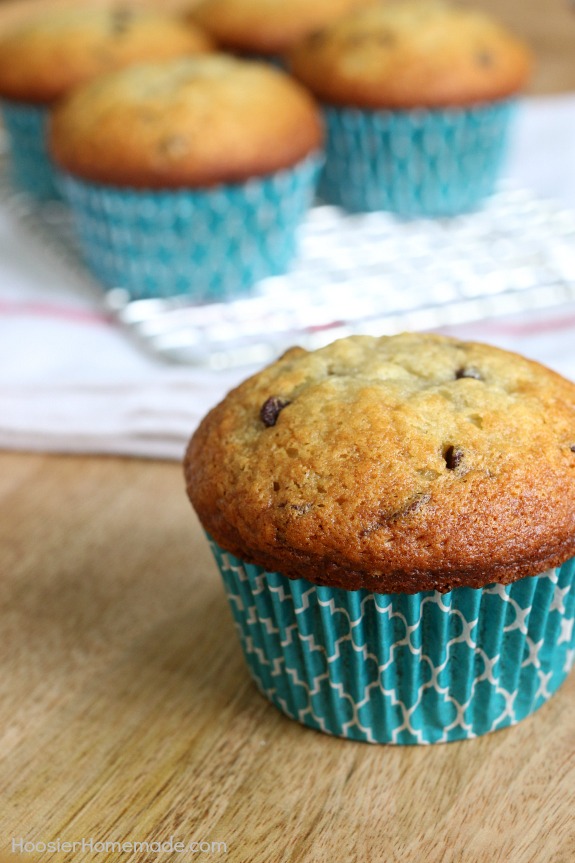 February has two of my favorite things going for it- it's chocolate month and it's the month for spreading love. I love chocolate, (doesn't everyone?) and Valentine's Day is so much fun! February is also Heart Health Month. This Valentine's Day, my family is waking up to these Banana Chocolate Chip Muffins made with heart healthy ingredients.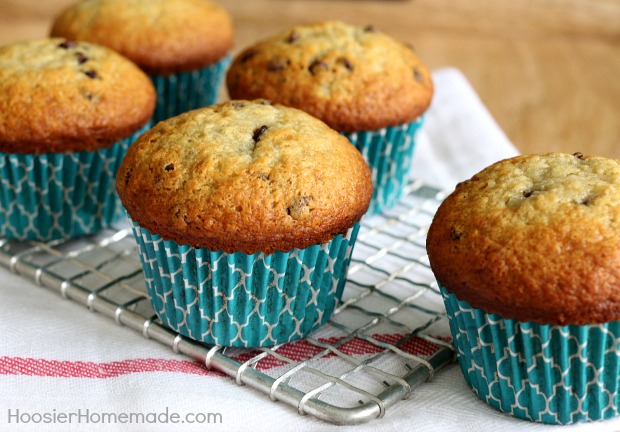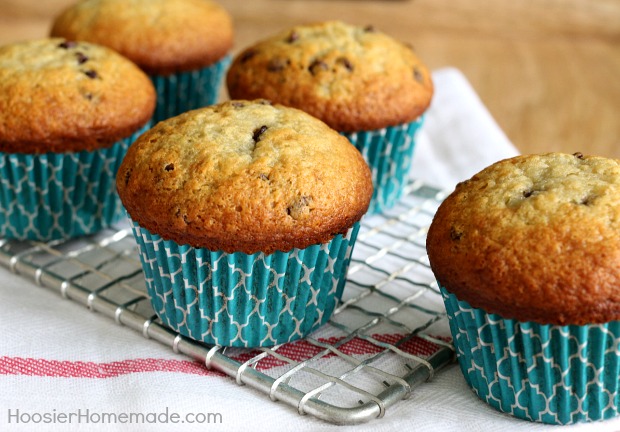 Taking care of your heart can start with your diet and there is a great list of recipes at Mazola's Heart Healthy Library to help you get on your way. These recipes have been approved for the "Heart Healthy" distinction. They are made with Mazola® Corn Oil which is considered a heart healthier option over other high saturated fat alternatives.
Mazola® Corn Oil has a neutral taste which means that it allows the natural flavors of the ingredients come through rather than covering them up with the taste of the oil. We used Mazola® Corn Oil in the creation of these Banana Chocolate Chip Muffins which are made with chocolate which according to WebMD is also heart healthy.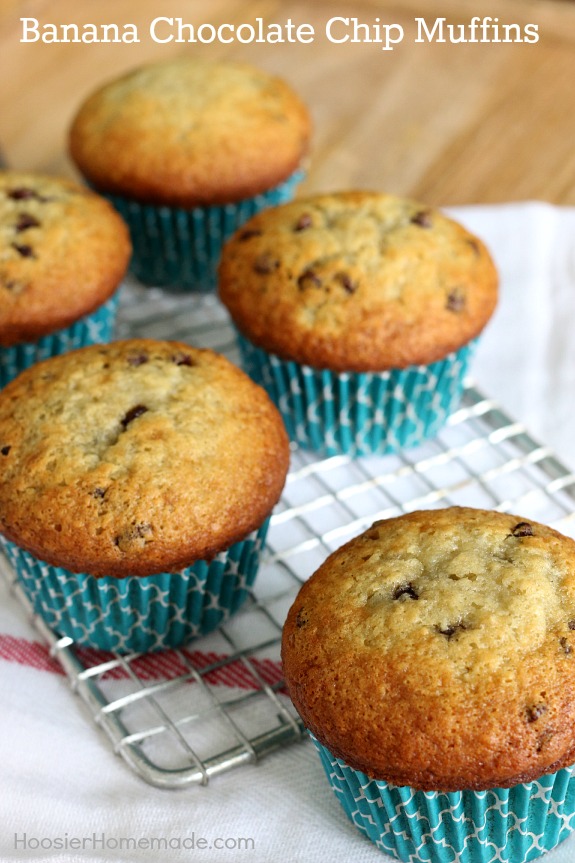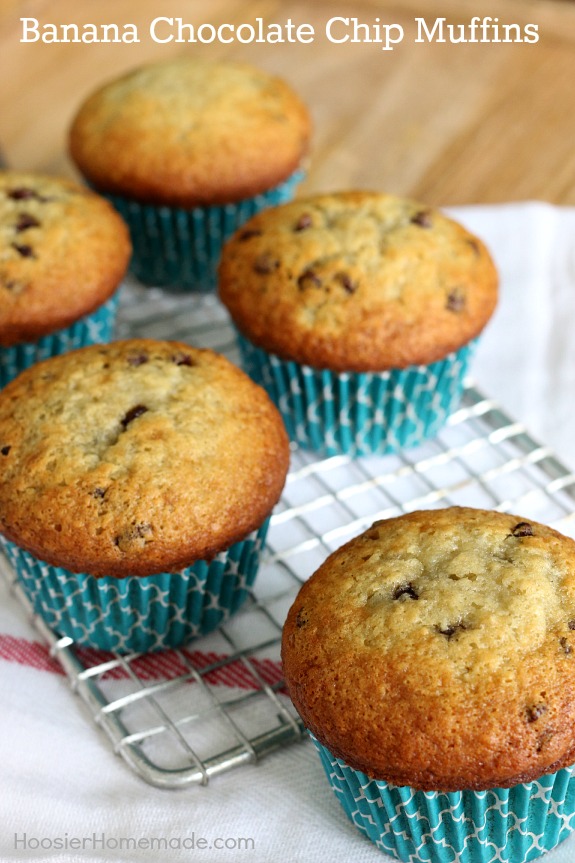 Ah, muffins – in my opinion, they are one of the easiest baked goods to make, they are perfect for snacking, great for breakfast and lunches, or you can enjoy them for dessert. If you love to bake muffins too, here are a few of my tips for perfect muffins…
To prevent tunnels and peaks in muffins, stir the wet ingredients into the dry ingredients just until blended. Lumpy muffin batter is a good thing!
Dry muffin ingredients can be stored in an airtight container or resealable bag making it super easy to whip up a batch in the morning. Just add the wet ingredients and bake!
You can use just about any muffin batter for coffee cake. Just bake in a square pan, and increase the baking time by 10-15 minutes.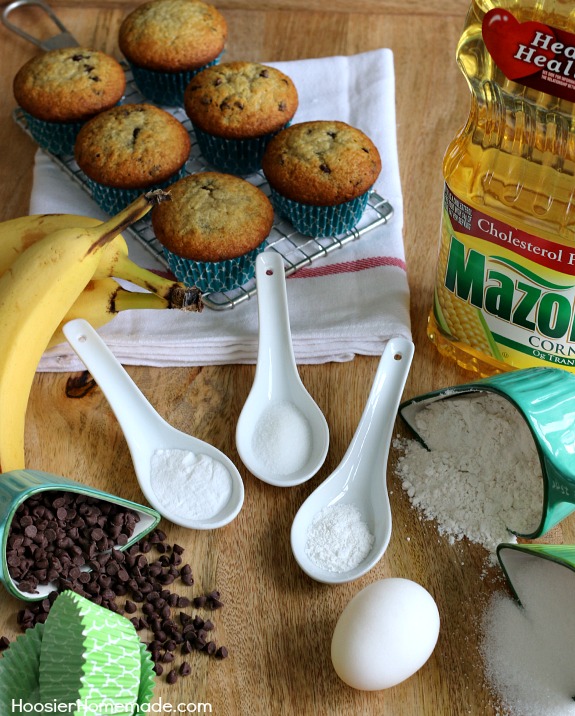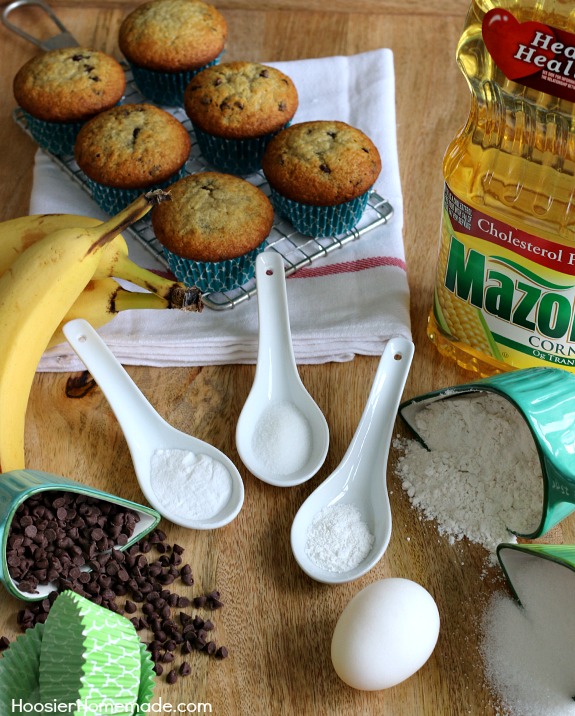 Taking care of my heart is very important to me, especially the last couple of years since being diagnosed with hypertension. Heart disease runs in my family, and I certainly don't want to go through the struggles that my parents did with their heart health. Any chance I get, I use ingredients that are good for my heart and my families hearts. Please take a moment to read the infographic below about cooking with Mazola® Corn Oil— a simple and delicious way to be kind to your heart.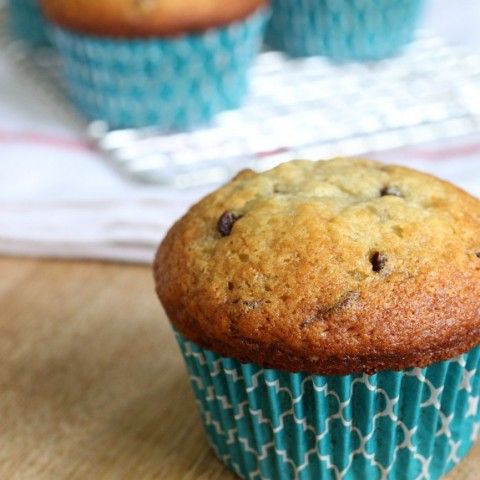 Banana Chocolate Chip Muffins
These simple and easy Banana Chocolate Chip Muffins are perfect for breakfast, snack, lunches, and more! Pss...they are good for you too!
Ingredients
1 1/2 cups flour
1 teaspoon baking soda
1 teaspoon baking powder
1/2 teaspoon salt
3/4 cups sugar, granulated
3 large bananas, mashed
1/3 cup Mazola Corn Oil
1 egg, lightly beaten
1/2 cup mini chocolate chips
Instructions
In a large mixing bowl, combine the dry ingredients
Add corn oil to measuring cup, add egg and whisk lightly
Mash bananas and add to dry ingredients
Add wet ingredients to mixture
Mix just until blended, about 2 minutes
Stir in chocolate chips
For large bakery style muffins, preheat oven to 425 degrees
Divide batter into muffin tin. For large bakery style muffins, fill muffin cup completely
For standard size muffins, preheat oven to 350 degrees
Divide batter into muffin tin. For standard size muffins, fill 2/3 full
For large bakery style muffins – bake at 425 for 5 minutes, reduce heat to 350 degrees and continue cooking 15-20 minutes or until toothpick inserted in the center comes out clean
For standard size muffins – bake at 350 for 20-25 minutes or until toothpick inserted in the center comes out clean
Serve warm or cool completely
Store in airtight container