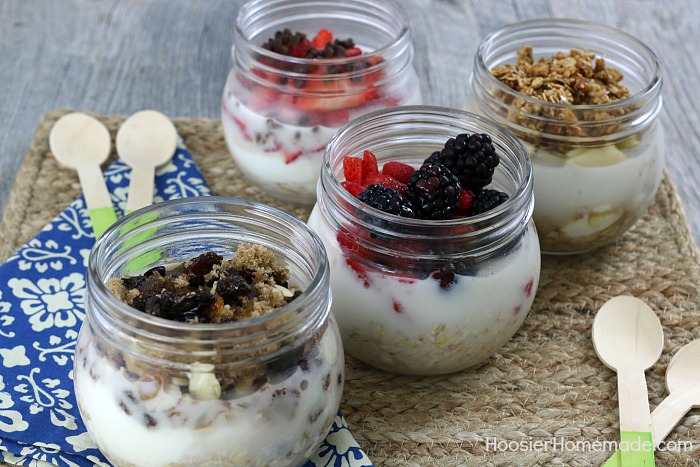 These Overnight Oats are not only super easy, they are healthy too! There are 4 different options for you to choose from – Starbucks copycat, Apple Crisp, Mixed Berry and Chocolate Strawberry.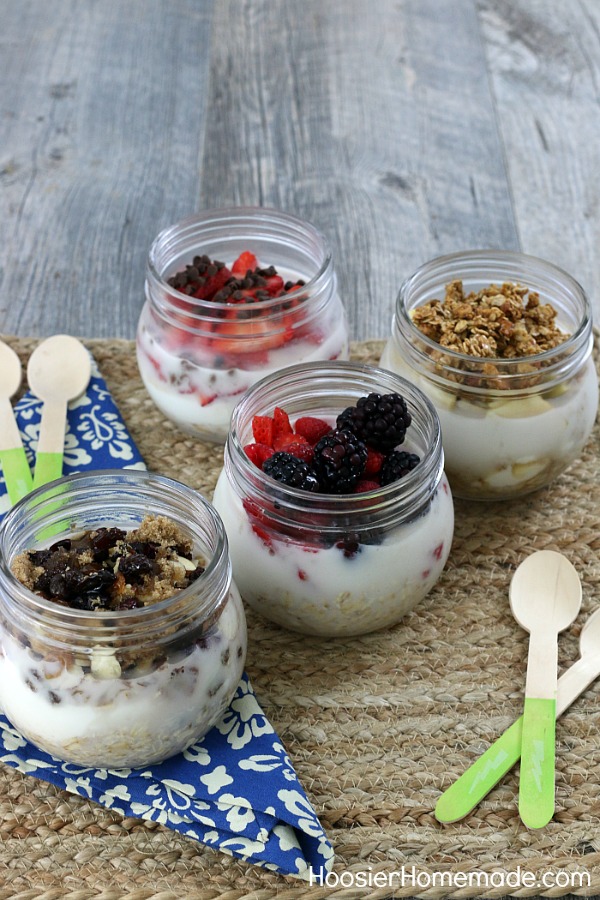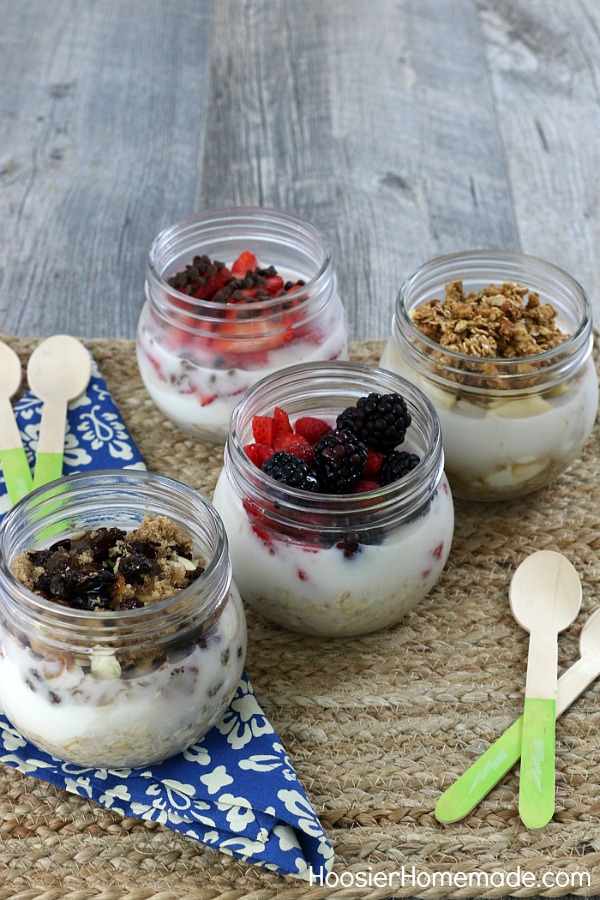 Breakfast is the most important meal of the day. Then why do we almost always skip it?
Well, if you are anything like me – you are busy. It's hard to find time to grab breakfast, especially a healthy breakfast. These Overnight Oats can be put together in minutes and you are ready for a quick, healthy breakfast.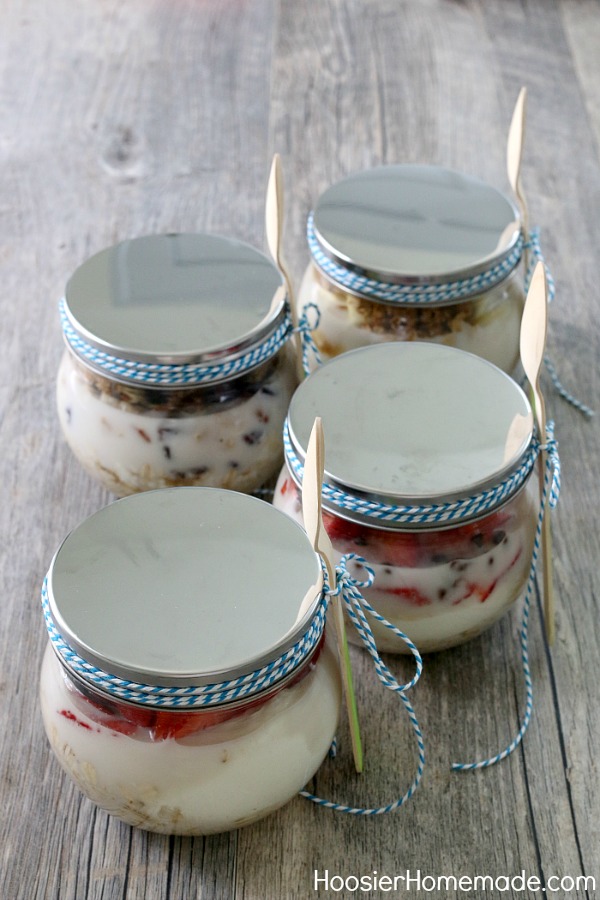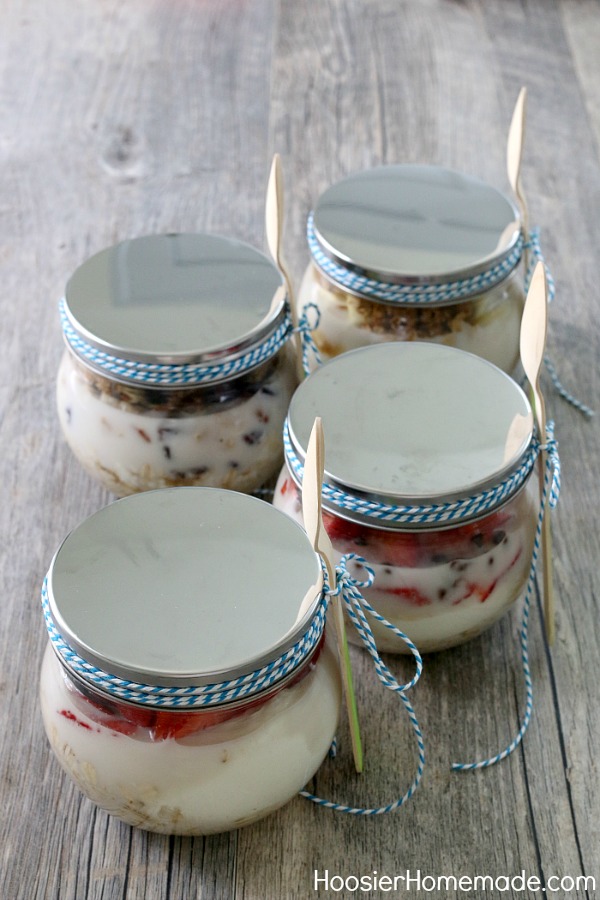 They are almost too cute to eat…almost!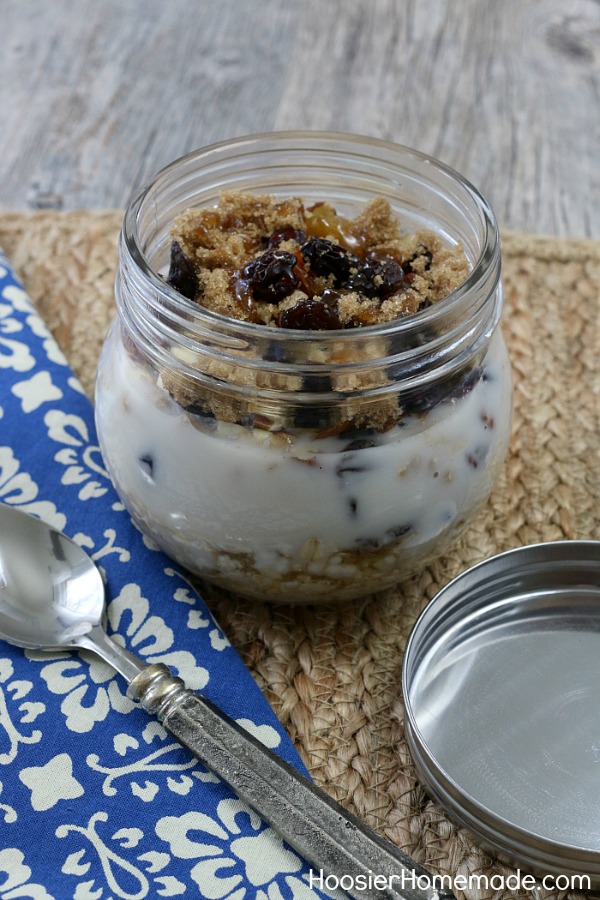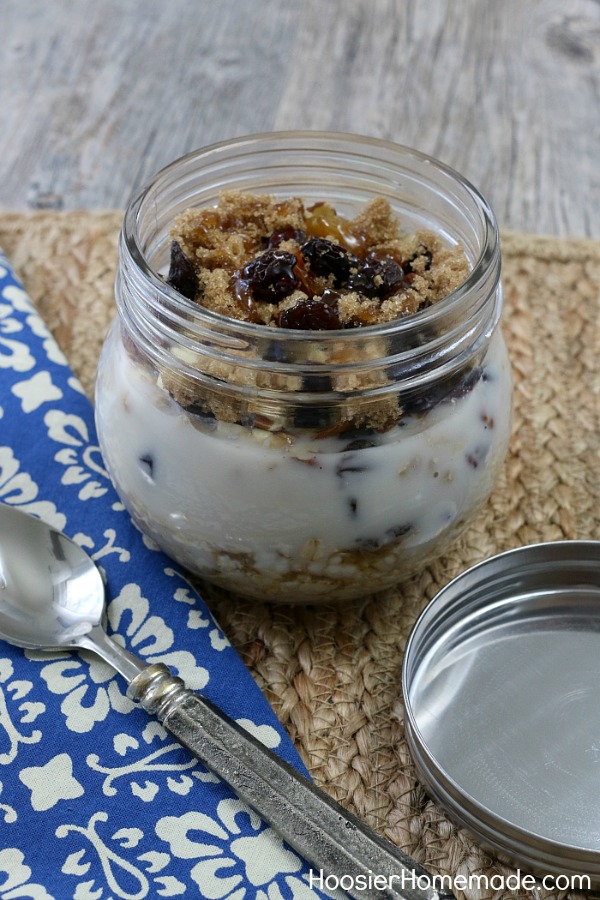 Next to the Chai Tea Latte, my favorite thing to get at Starbucks is their Classic Oatmeal. It's very simple, yet the flavors are fantastic. They serve it with a little package of nuts, a mix of dried cranberries and raisins in a package, and brown sugar. When I was putting together ideas for the Overnight Oats, I knew right away I wanted to give the Starbucks Classic Oatmeal a try and come up with a copycat recipe.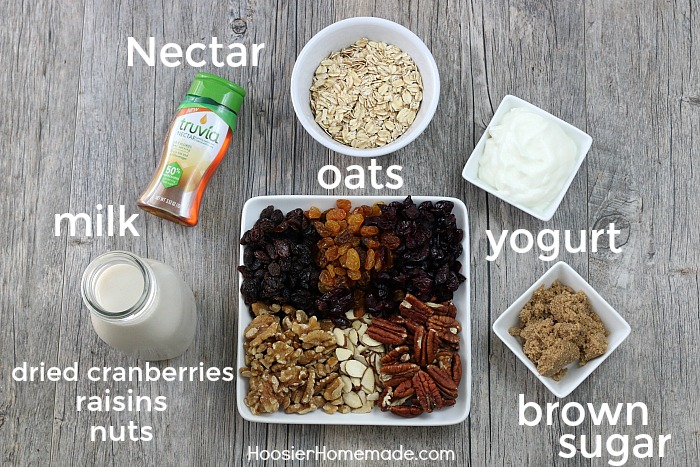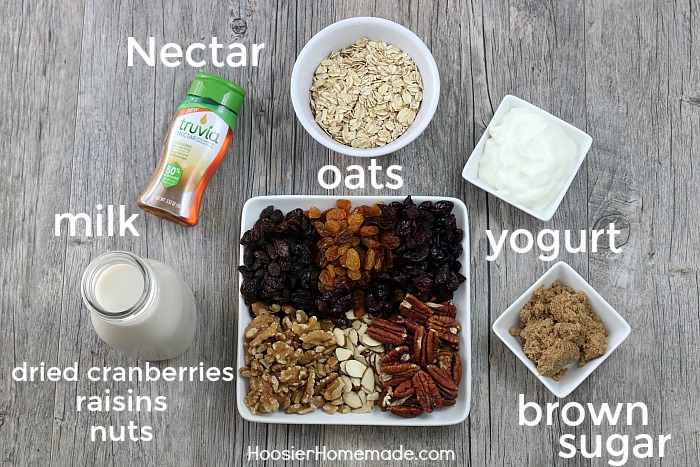 For the Starbucks copycat Overnight Oats recipe I used –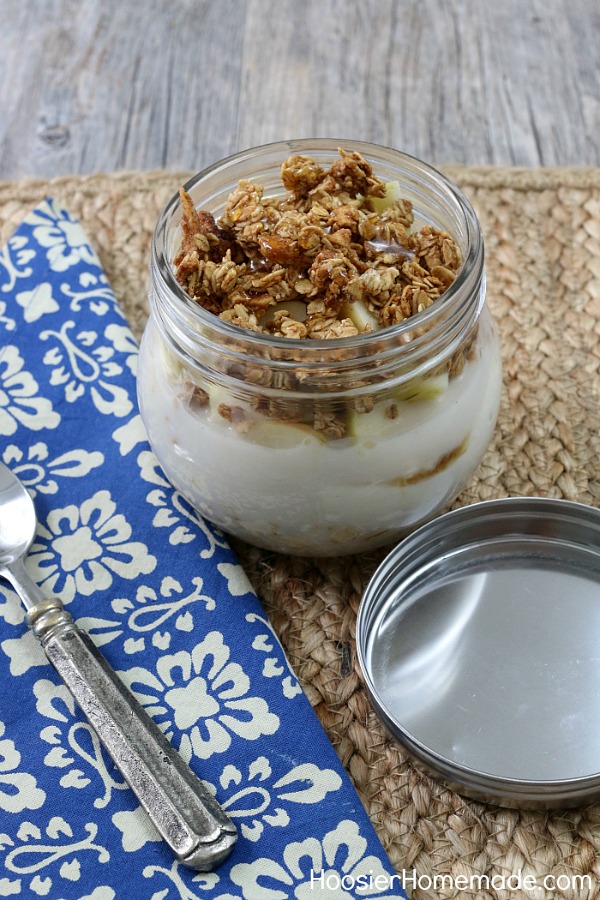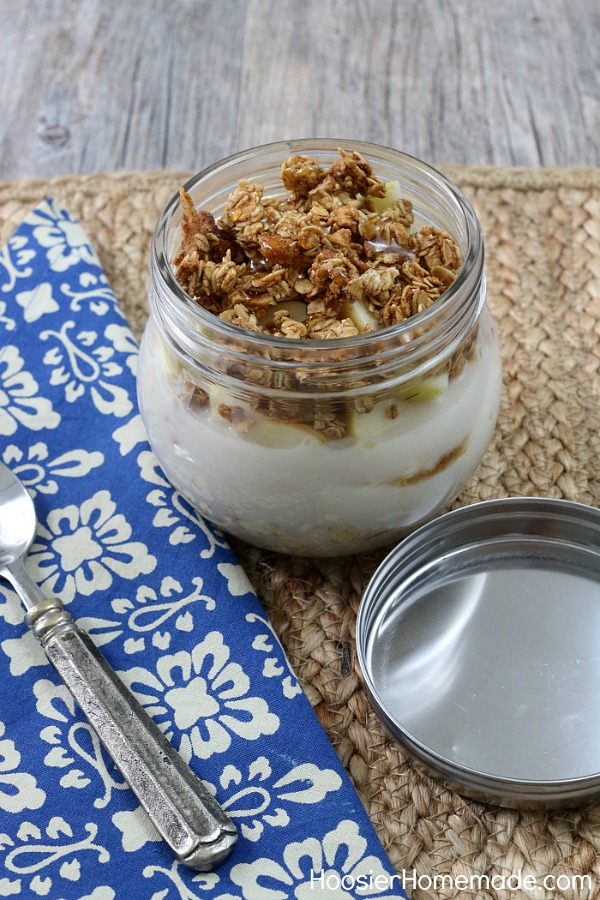 This is the perfect time of year for Apple Crisp, so why not add it to your Oats? The crunch of the apples and granola, paired with the creamy oats is delicious!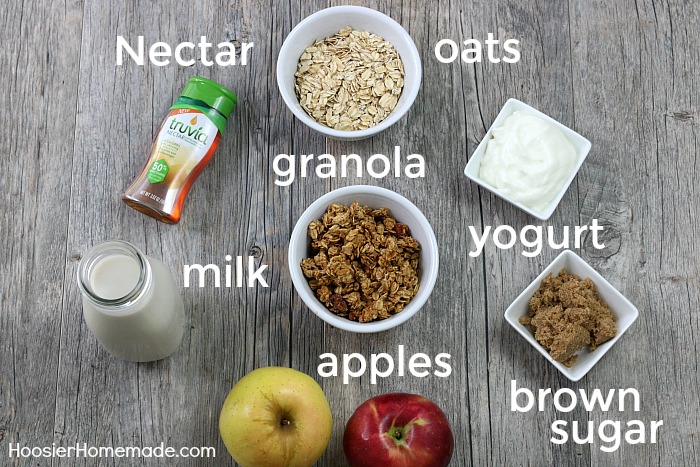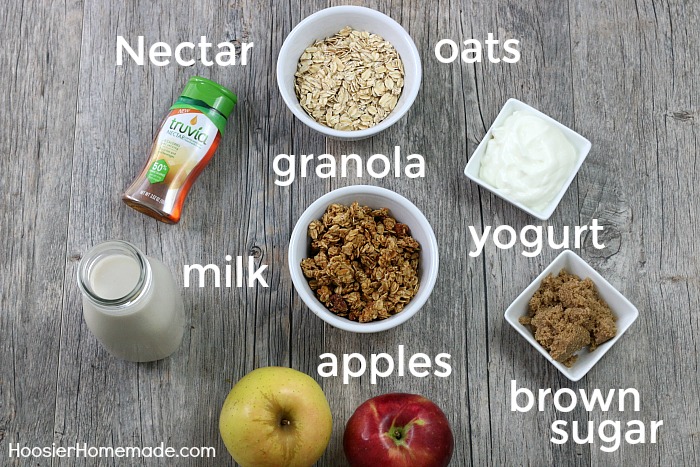 For the Apple Crisp Overnight Oats, I used –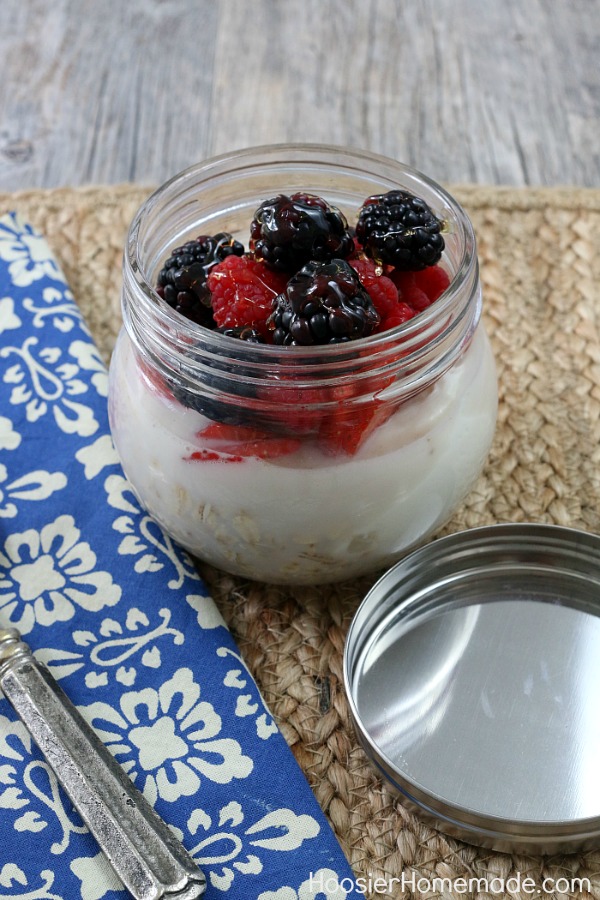 Next up are the Mixed Berry Overnight Oats, which have strawberries, raspberries and blackberries. The addition of Truvia Nectar in place of honey is perfect. Truvia Nectar is honey blended with stevia leaf extract, and has  50% fewer calories per serving than sugar. Plus it is twice as sweet as honey, so you only need a little bit!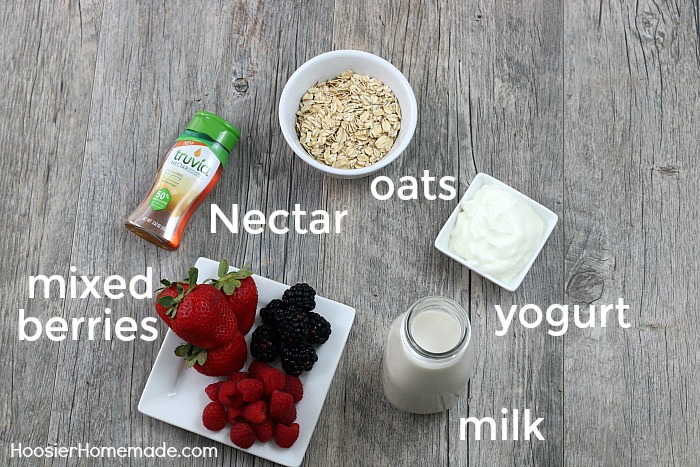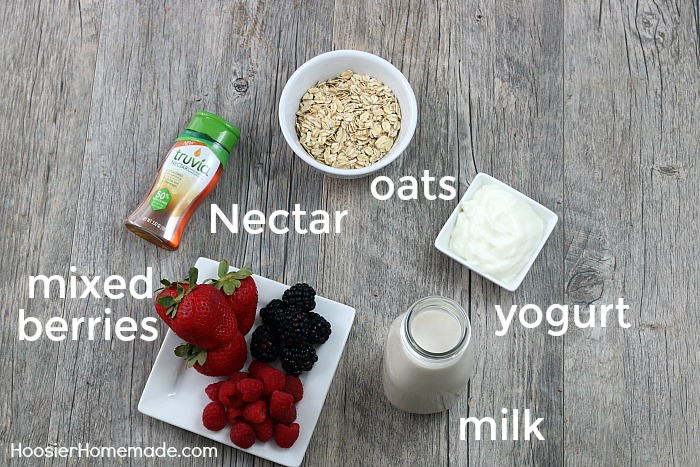 For the Mixed Berry Overnight Oats, I used –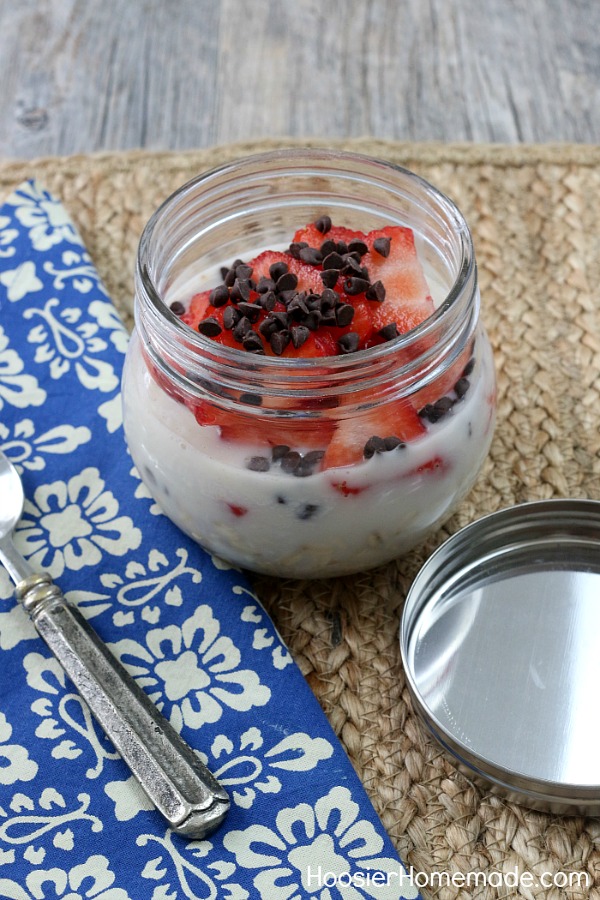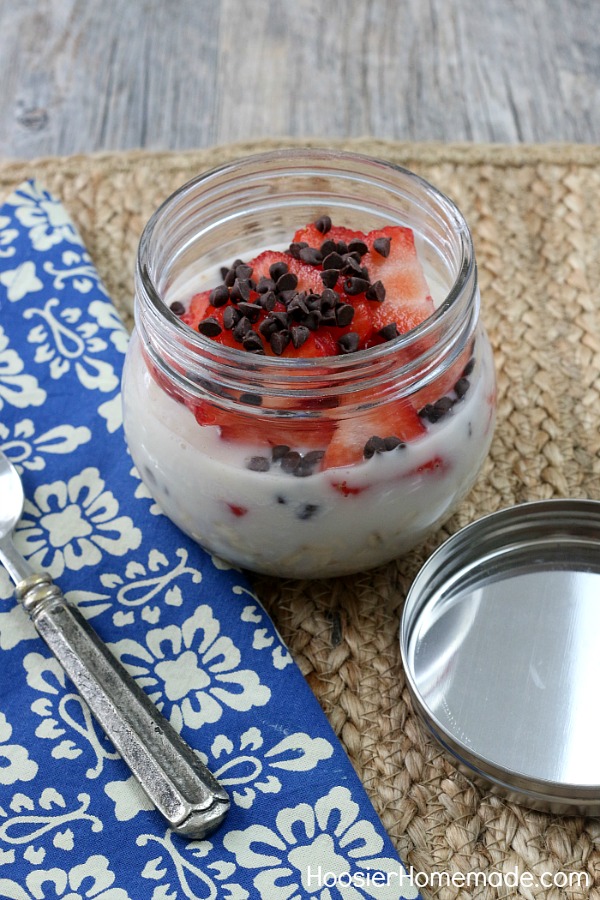 There are endless flavors that go together really well, but I have to say, chocolate and strawberry are definitely top on my list.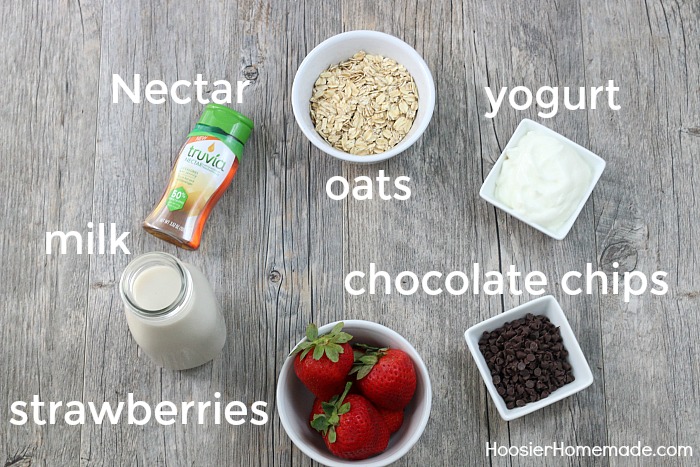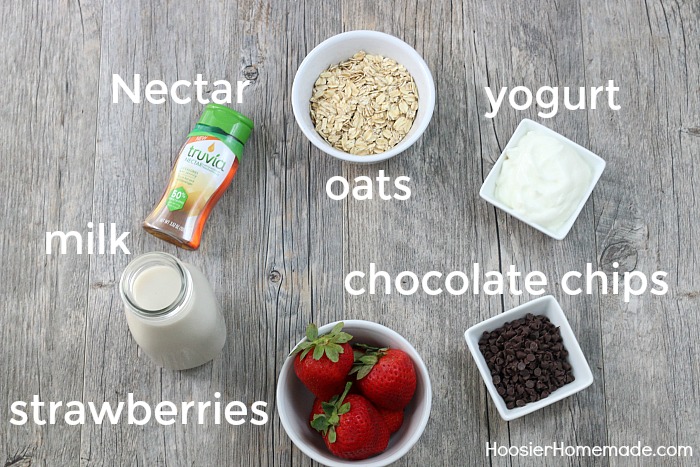 For the Chocolate Covered Strawberry Overnight Oats, I used –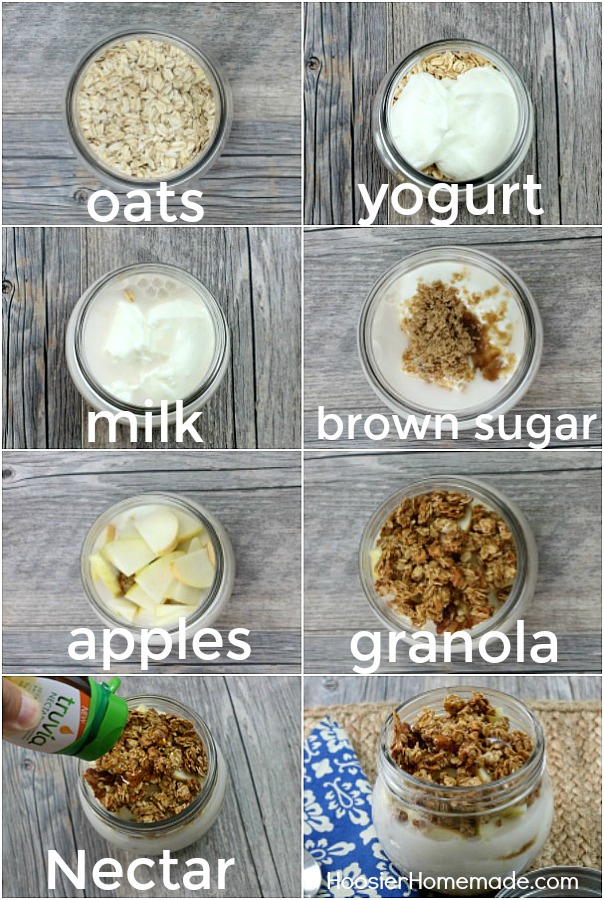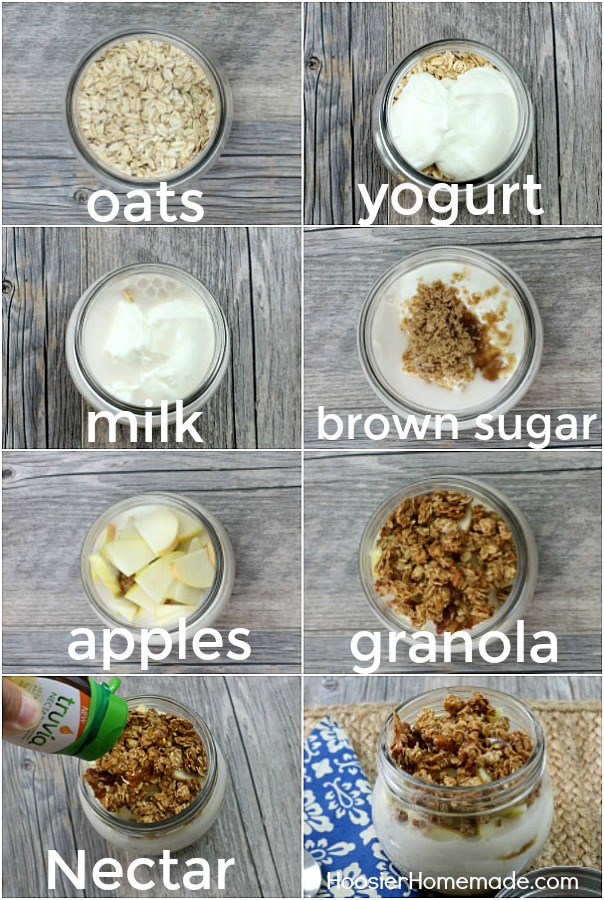 Combining the Overnight Oats is super easy, just layer each of the ingredients in a jar. You can use any jar you like, I found these at Hobby Lobby. The Ball mason jars are another great option.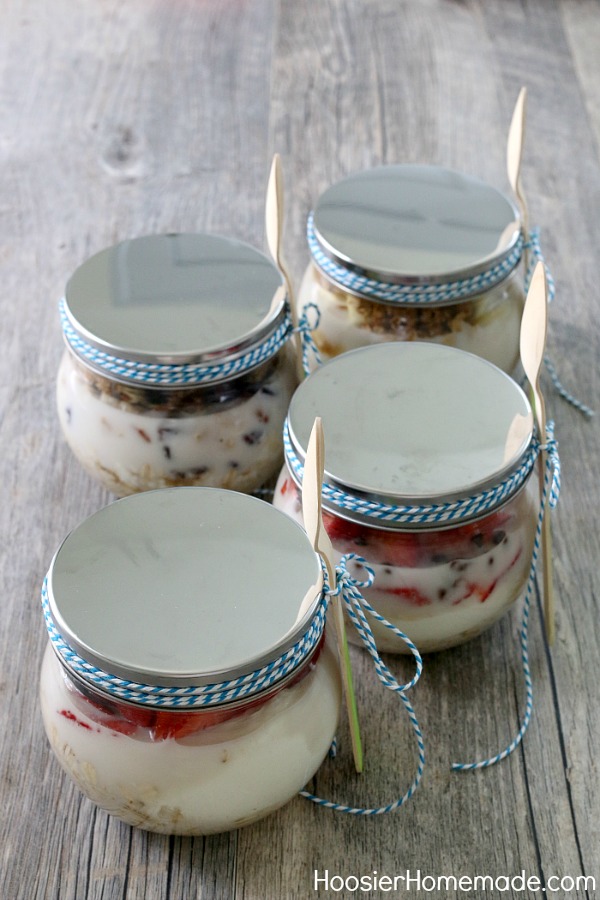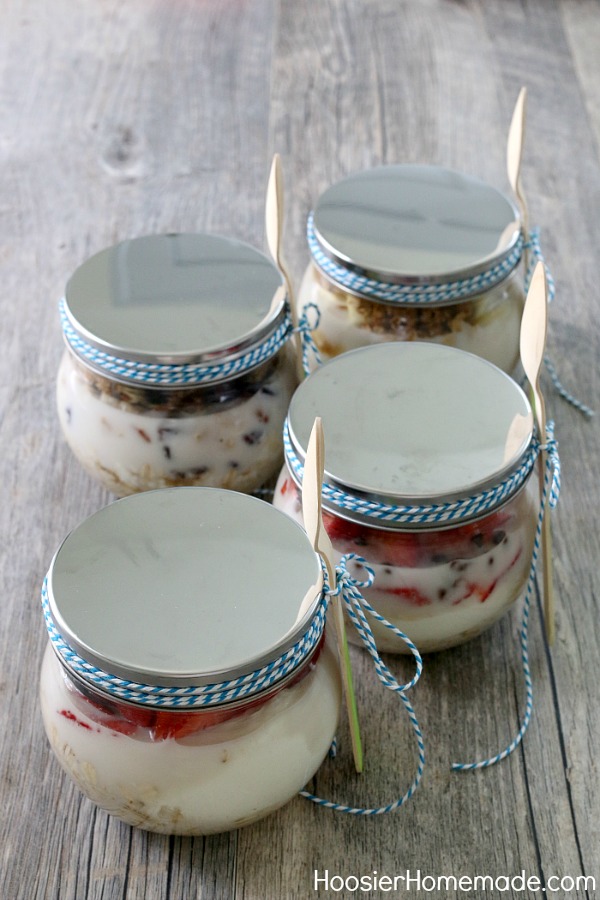 Now it's time to seal them and into the refrigerator overnight they go. These would also be great if you are hosting guests overnight, you can add a spoon to the side with a piece of twine. Then in the morning, they are ready to heat and serve. Or if you are on-the-go, taking a jar filled with oatmeal, is certainly better than stopping for fast food.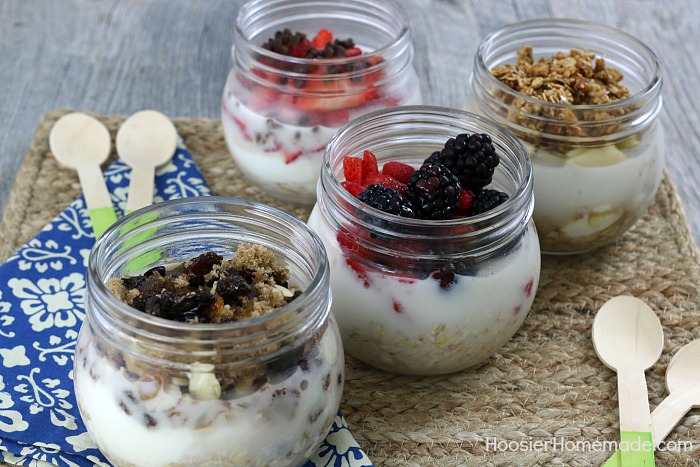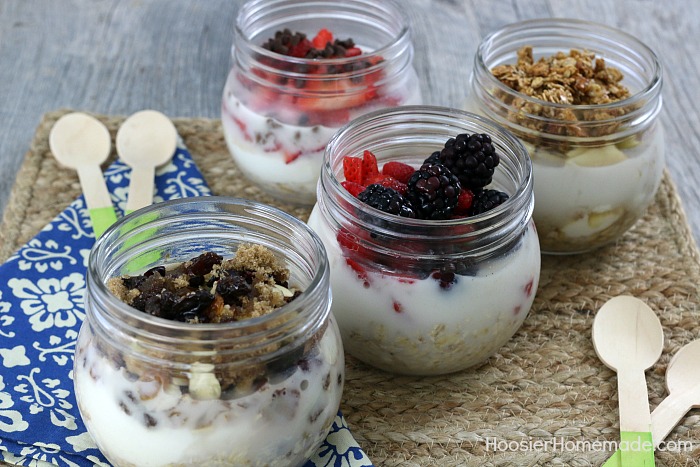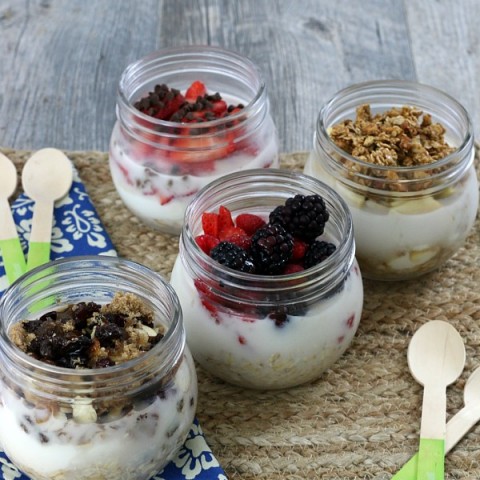 Overnight Oats
Make breakfast quick and healthy with these overnight oats recipes - 4 ways!
Ingredients
Oatmeal
1/2 cup oats (not quick cooking)
1/2 cup milk - I used Almond Milk
1/2 cup Greek yogurt
Toppings
Mixed Berries
Dried Cranberries
Golden Raisins
Raisins
Walnuts, chopped
Almonds, sliced
Pecans, chopped
Strawberries
Mini Chocolate Chips
Apples
Granola - I used Spiced Apple Loose Granola
Truvia Brown Sugar Blend
Truvia Nectar
Instructions
Layer oatmeal ingredients in a jar
Add toppings
Seal and place in refrigerator 4 hours minimum or overnight
Remove from fridge
Remove lid and heat in microwave
Stir and enjoy
Notes
Recipe is for 1 jar, it's easily duplicating
Follow Truvia on Pinterest, Facebook, Twitter and You Tube