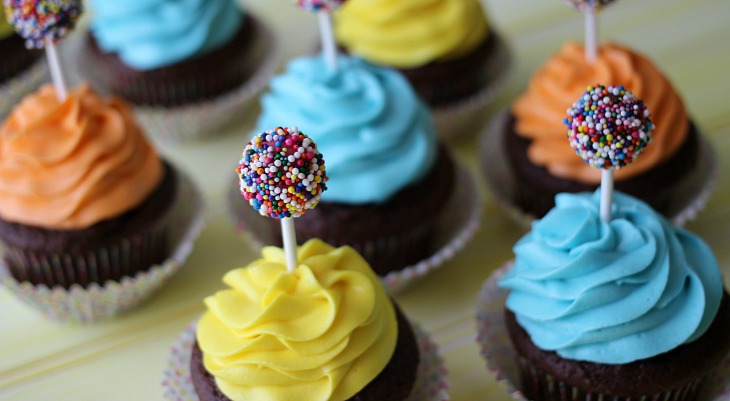 Birthday parties can get overwhelming- between the invites, the food, the preparation, and then of course, the cake or cupcakes! Fortunately with these birthday cupcake ideas, the cake can be the easy part!
Planning a birthday party is a lot of work! Lucky for you, we have all of the best cupcake recipes right here. Some are themed, others can be tweaked to fit a particular theme, and all of them taste amazing!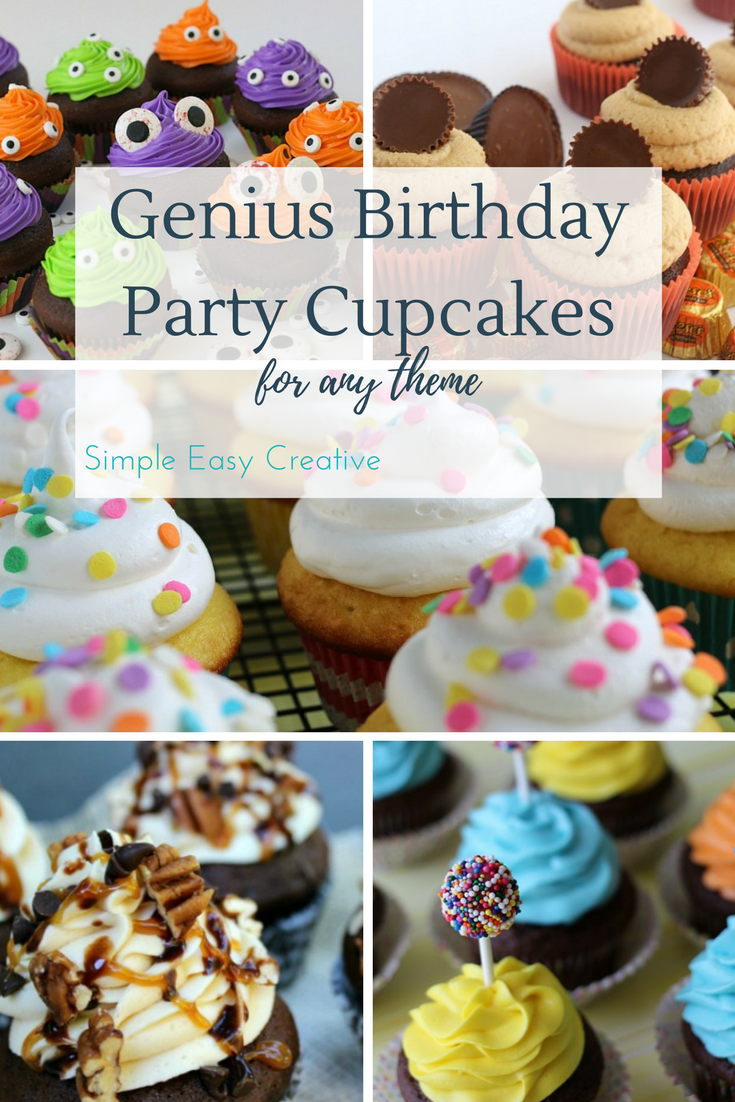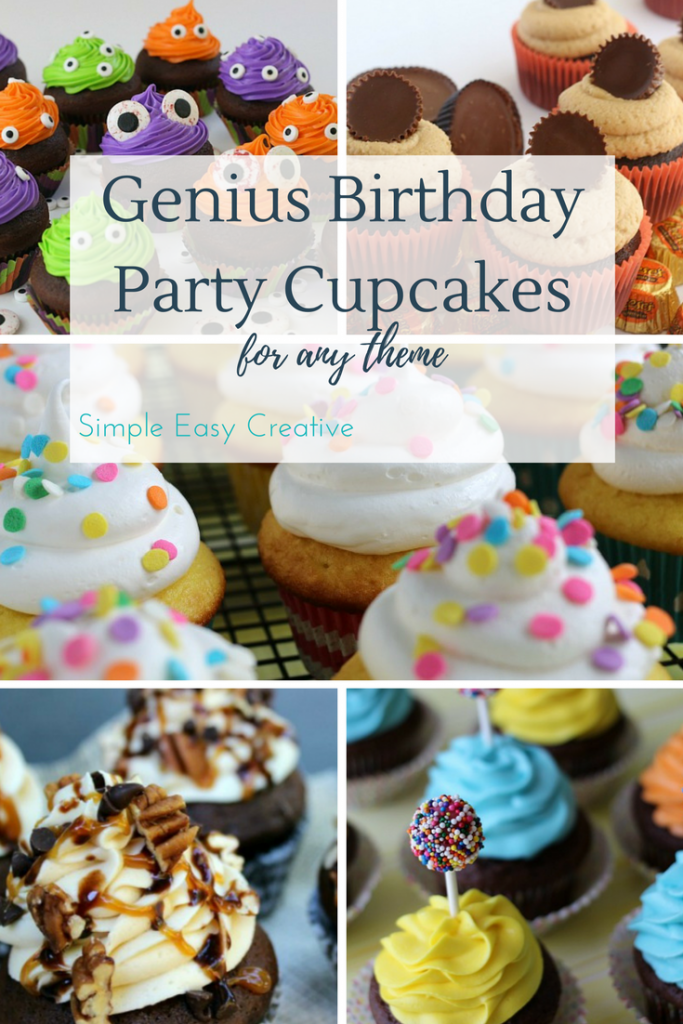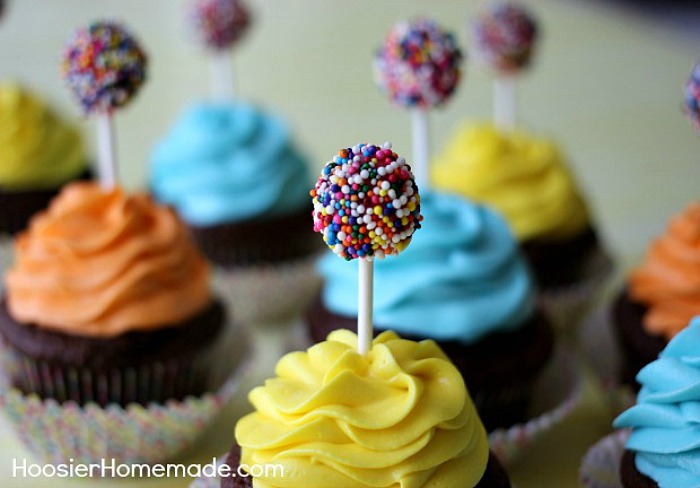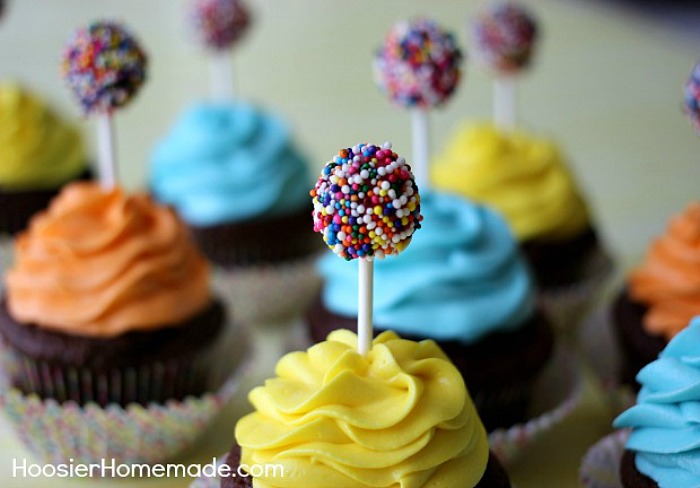 First up, my go to birthday cupcakes. Whether I made these for a party or for the boys to take to school, they were always a hit. And I just love how they look! You can definitely use different colored sprinkles for different themes!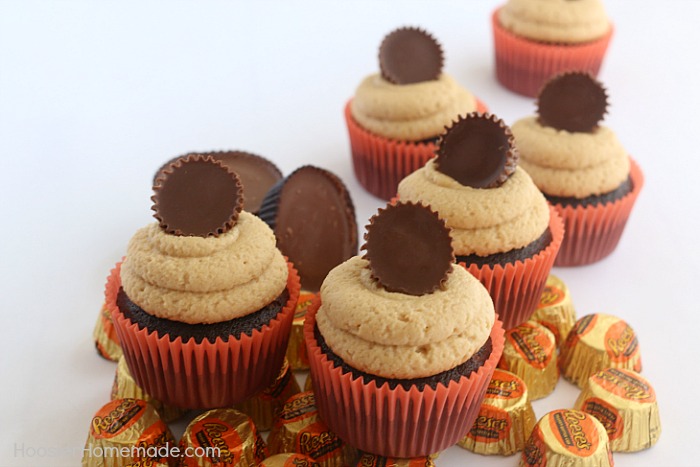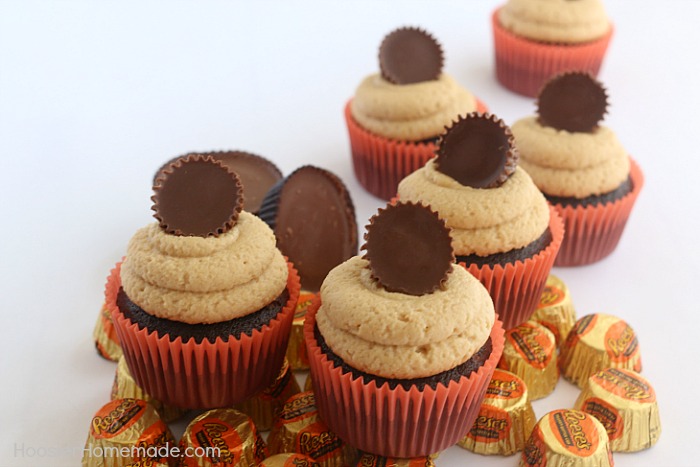 Does your kid love peanut butter? These cupcakes are perfect for their celebration. The frosting took me years to perfect- but they are officially kid and adult approved now!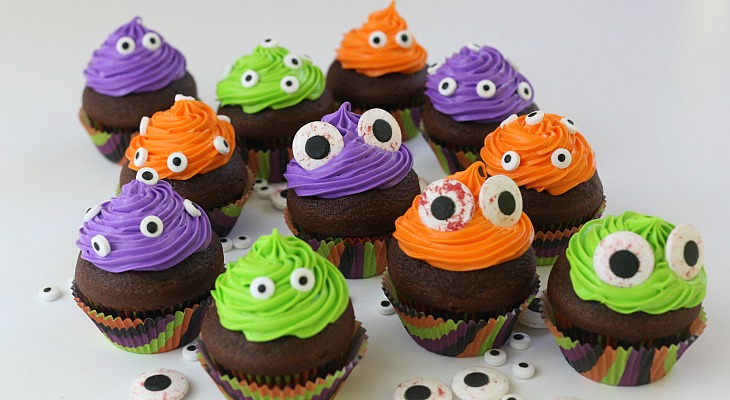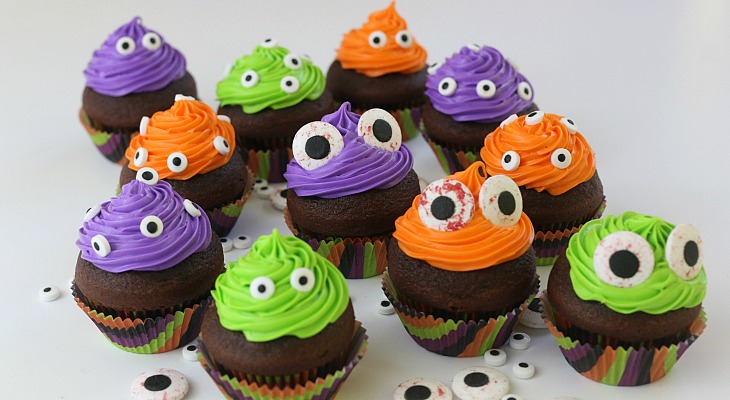 These monster cupcakes can be made in any colors and can be cute or scary! It is also fun to let the kids decorate their own or even have a decorating contest! However you make them, they are always fun and festive!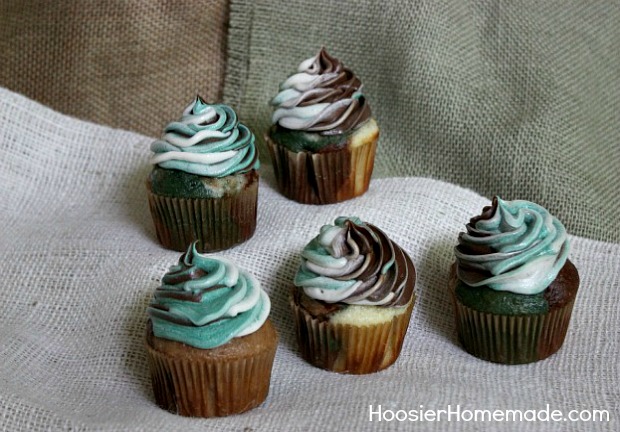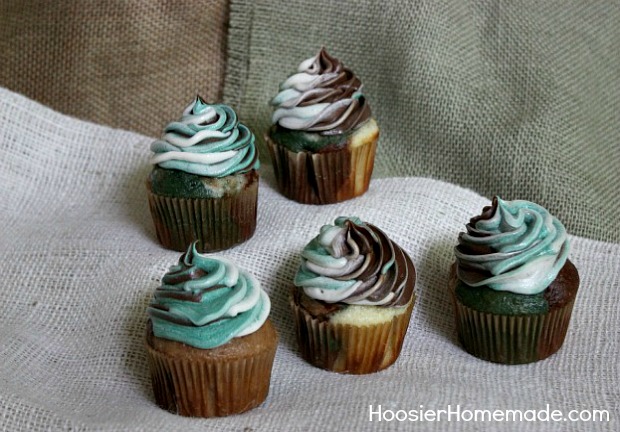 Do you have a military or superhero lover in  your life? Celebrate with these fun camo cupcakes! If you wanted to match a theme, change up the colors of the camo for a custom frosting swirl!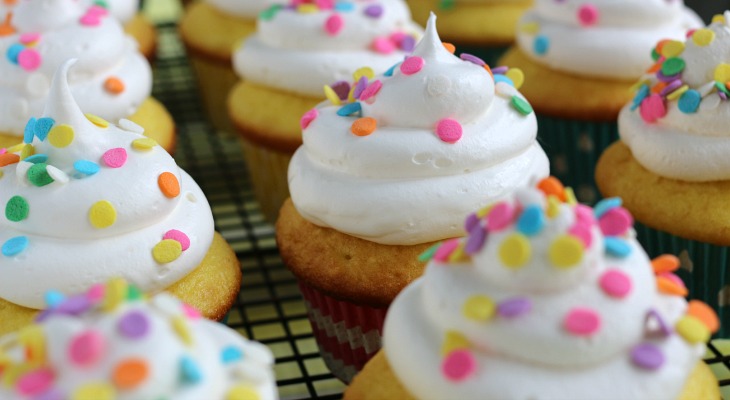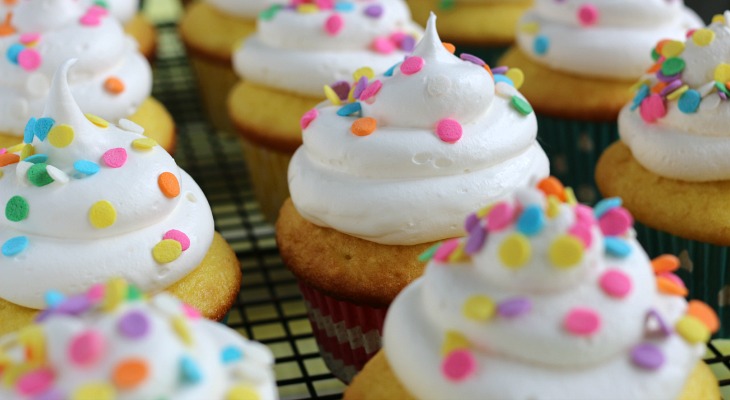 These cupcakes just might be my favorite! The lemon flavor with the marshmallow frosting is amazing- plus those big sprinkles? They just scream happy birthday!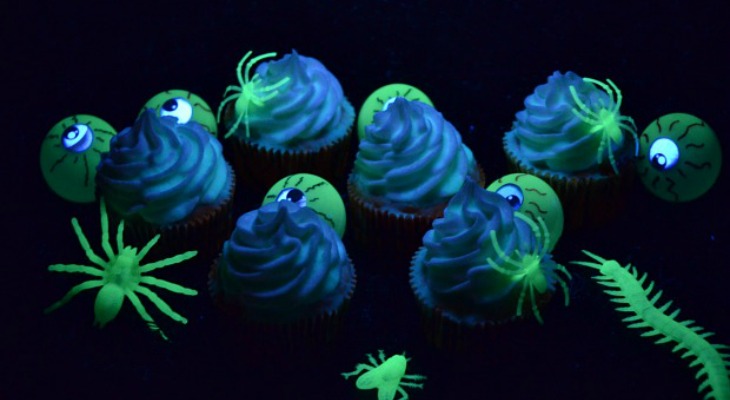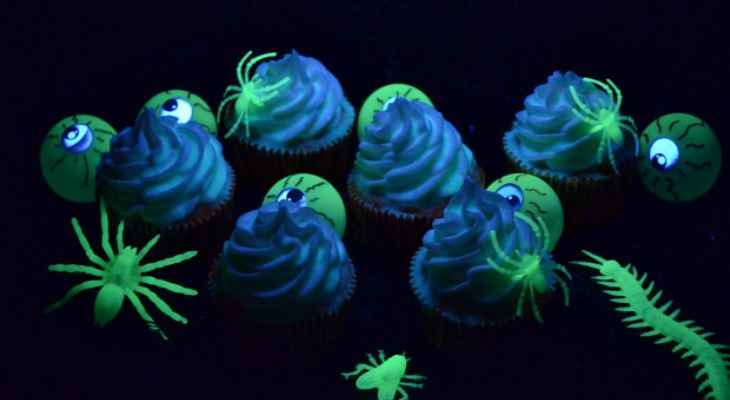 Kids love surprises- and cupcakes that glow in the dark and definitely unexpected! These pair nicely with a mystery or Halloween theme- or are just a fun surprise when you dim the lights to sing!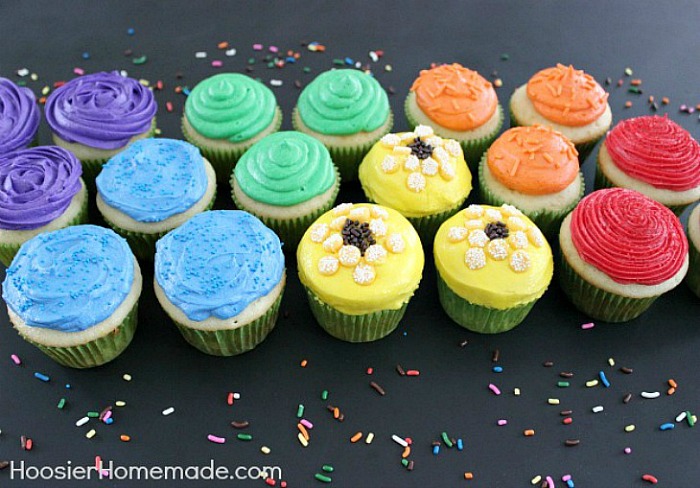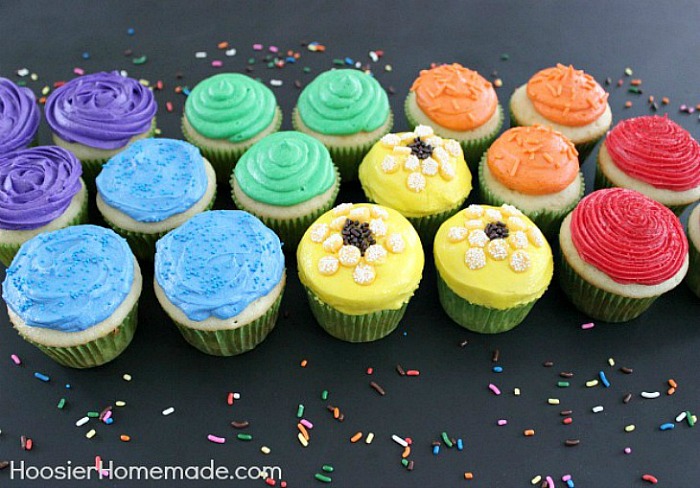 These cupcakes are so fun all together for a unicorn, rainbow or art themed party. Or just make one color to suit your theme! Learning how to pipe the frosting in different ways gives you the skills to create any type of cupcake you want!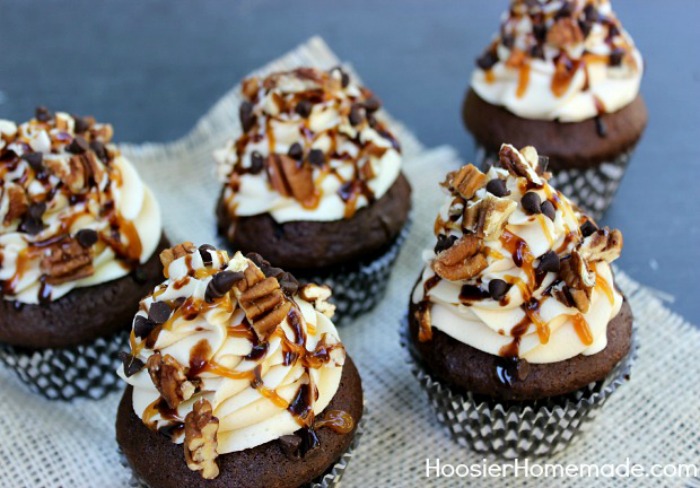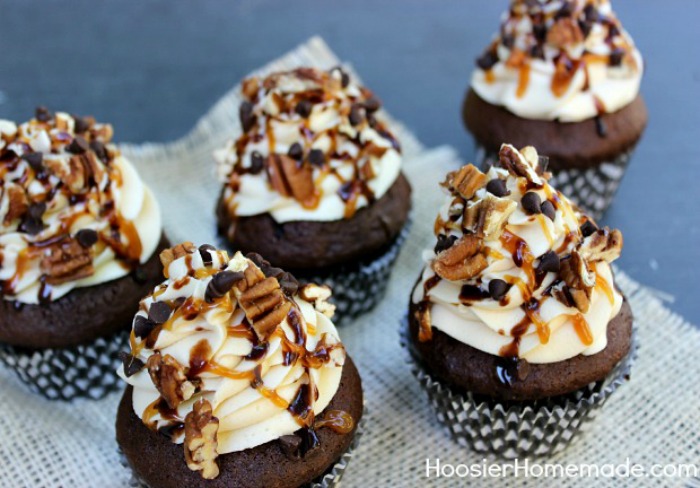 Looking for something a little more decadent or grown up? Our chocolate turtle cupcakes are one of the most popular on the blog- and for good reason- they taste amazing!
Throwing a birthday party should be one of the awesome parts of parenting- but we know it can be stressful – both throwing a party and parenting.
You'll take the not-so-awesome parts along with the beautiful parts. Because it's so worth it. But if you could find resources to help make it a little more awesome and a lot less hard?
It'd be a no-brainer!
Well, look no further, because I found something that might be just what you need: The Parenting Super Bundle. (It's coming soon! Enter your email to be notified as soon as its available!!)
For six days only, you can get your hands on a package full of resources to help you rock this parenting gig even more, for the most affordable price ever. (Seriously, just wait until I tell you the price.)
This brand-new bundle includes 35 ebooks (including one of mine!), 10 eCourses, 23 printables, 9 workbooks, 2 audios, and 1 membership site.
These top-quality resources cover everything you need to make parenting feel less stressful (and more fun!)… chore charts, discipline methods and ideas, strategies for tough challenges (for kids and for parents), printable craft ideas, homeschooling helps, and so much more.

For less than the cost of a gallon of paint to touch up your little Picasso's mural, you'll get a complete library to help you:
Apply step-by-step solutions to common challenges like whining, arguing, homework, and lack of cooperation
Build stronger relationships with your kids (even your teens)
Stop playing referee in sibling battles (and teach them how to work things out)
Instill gratitude, kindness, and helpfulness in your child
Become a kinder, more intentional parent
and feel encouraged and inspired in your parenting.
Plus, it comes with over $100 worth of bonus offers from companies you'll love (this is one of my favorite parts).
You sort of need to see it to believe it, but the package includes 80 digital products and it's worth over $1270! And get this- you pay $29.97! That's it!
Besides being so incredibly helpful, one of the things I like best about the bundle is the price. By offering it for a short time only, they're able to give you access to over $1270 worth of amazing products for a whopping 98% off!
Here's how it works:
Visit their website, take a quick look at all the goodness that comes in this package, then click the "Get my copy now!" button to go through their simple and secure 3-step checkout process.
You'll receive an email with a login to their online access portal, where you'll begin downloading your eBooks, signing up for your eCourses, and redeeming your free bonus offers.
Use their Getting Started Guide to pick the topic you want to tackle first and give you joy in your parenting journey!
The most important detail, though, is that this bundle is available for just six days! After Monday night, August 14th, the sale ends and you'd have to buy all of these products individually.
I'd hate for you to miss out, so click HERE to learn more or buy the bundle. It's even backed by a 100% happiness guarantee, so you can make sure it's right for you.
As you already know, parenting is amazing and difficult. Enjoying it even on the craziest of days is not impossible. You don't need to be a perfect parent to raise great kids, but if you (like me) could use a little help, learn more or get your bundle HERE.
(Psst… the bundle goes away at 11:59 pm Eastern on Monday, August 14th, so don't wait!)