It's time for the Easter Bunny to visit. Here are 30 Themed Easter Basket ideas to help you create a one of a kind basket for the kids, men in your life, friend or neighbor.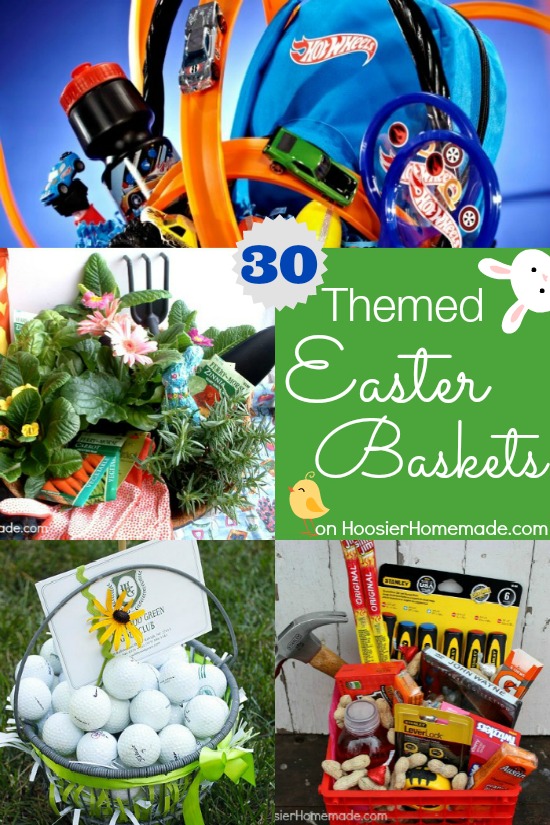 In my world, you are never too old to receive an Easter Basket. Even shortly after getting married, I remember my Mom creating a special Easter Basket for me. And so I'm sure I will be giving my boys a basket for years and years to come.
Now that they are teens, the goodies in the Easter Basket have changed quite a bit, but they still get a chocolate bunny along with a few fun items. And just like my Mom, I make a large nest on the buffet or table with Easter grass and then add the candy on top for everyone to choose from.
I thought it would be fun to share some Themed Easter Baskets to inspire you to create one for that special someone – the kids, grandkids, maybe a friend or a neighbor.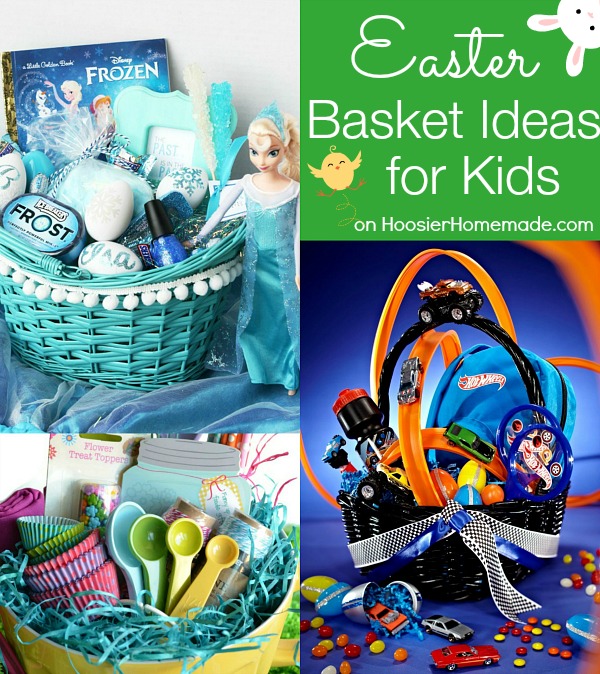 Easter Basket Ideas for Kids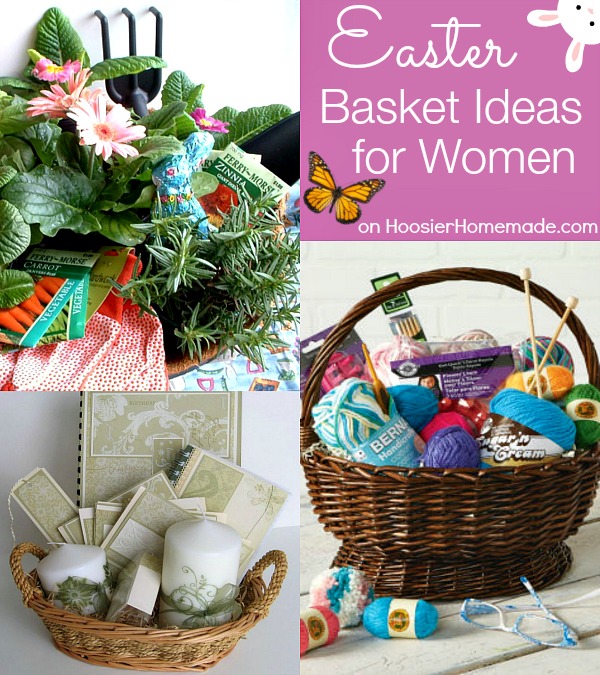 Easter Basket Ideas for Women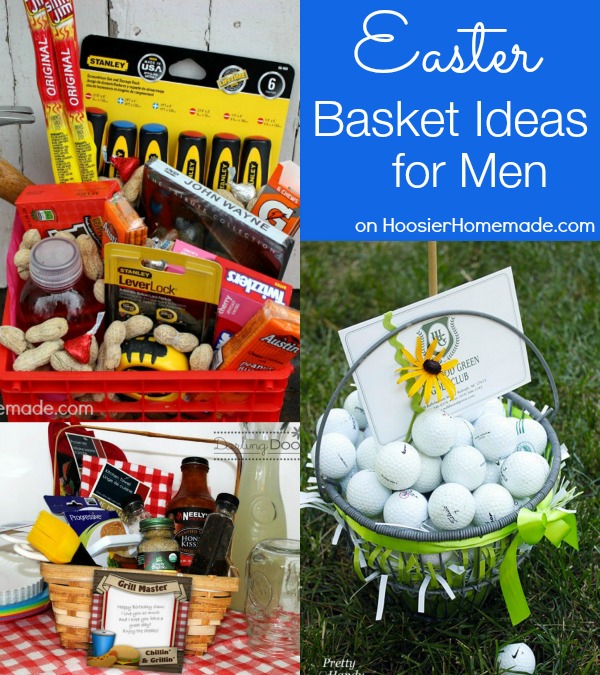 Easter Basket Ideas for Men
Easter Basket Ideas for Kids of All Ages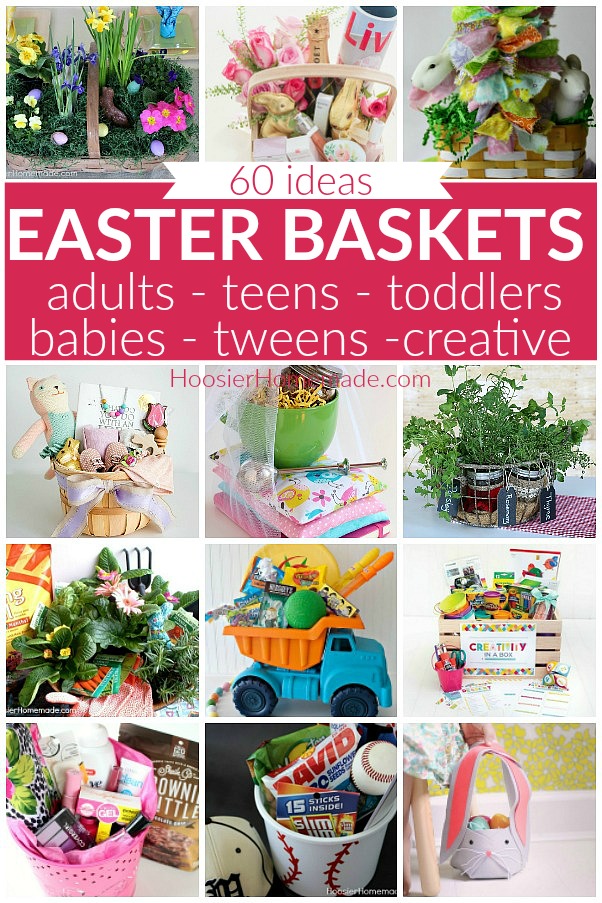 Need even more Easter Basket Ideas? Check out these 60 Easter Basket Ideas for all ages!
More Resources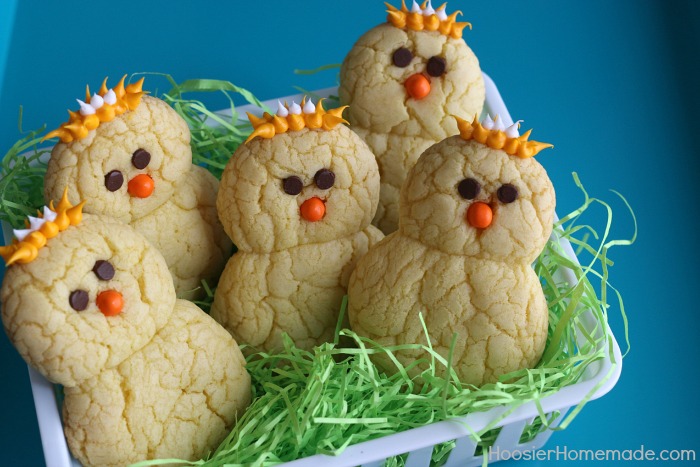 Looking for delicious Easter Dessert ideas? Come on over and check out our Easter Dessert Page!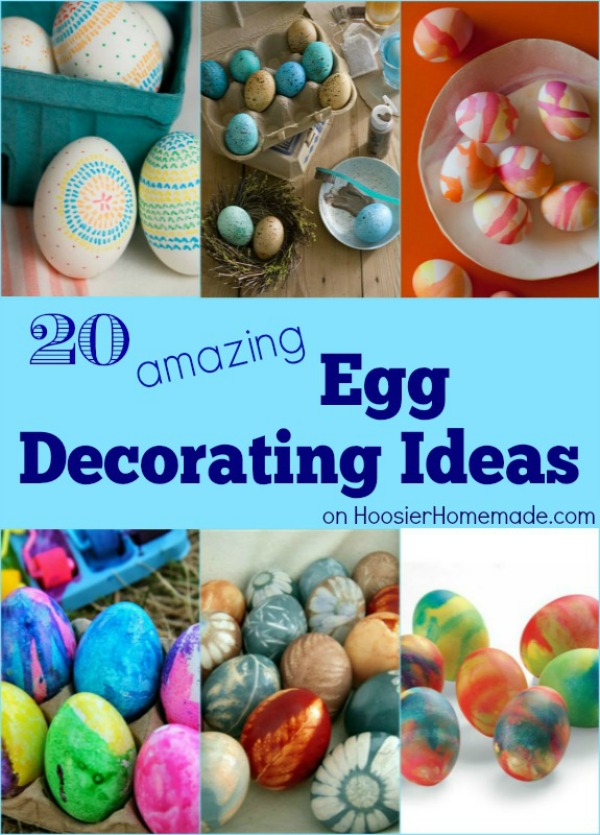 Get ready to decorate Easter Eggs with these 20 amazing ideas!