Spring Decorating: Easy Rag Tie Basket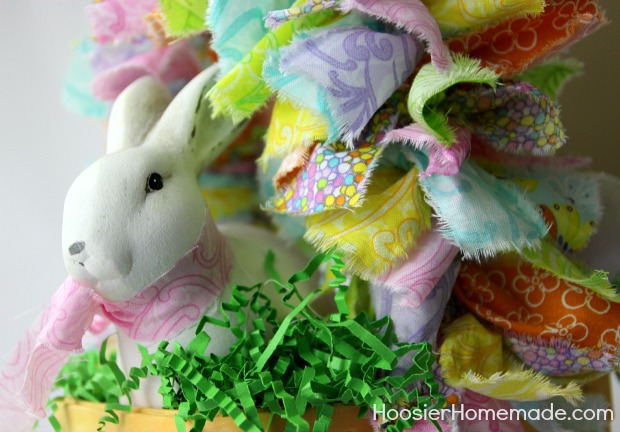 Spring is finally here and I couldn't be happier! The flowers and plants are starting to peek through the cold ground a bit and it's time to start the Spring Decorating. Today I have an easy craft for you and the kiddos to work on. The basket options are limitless with this craft, you could even repurpose an Easter basket if you like.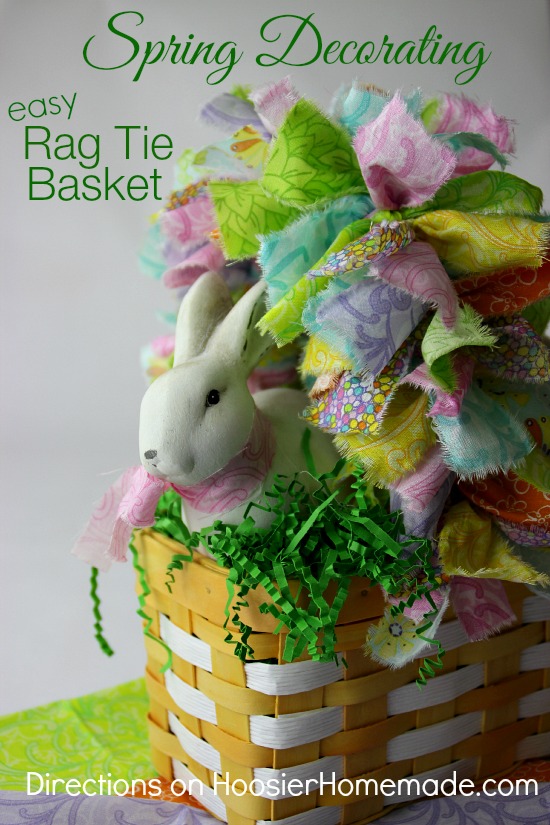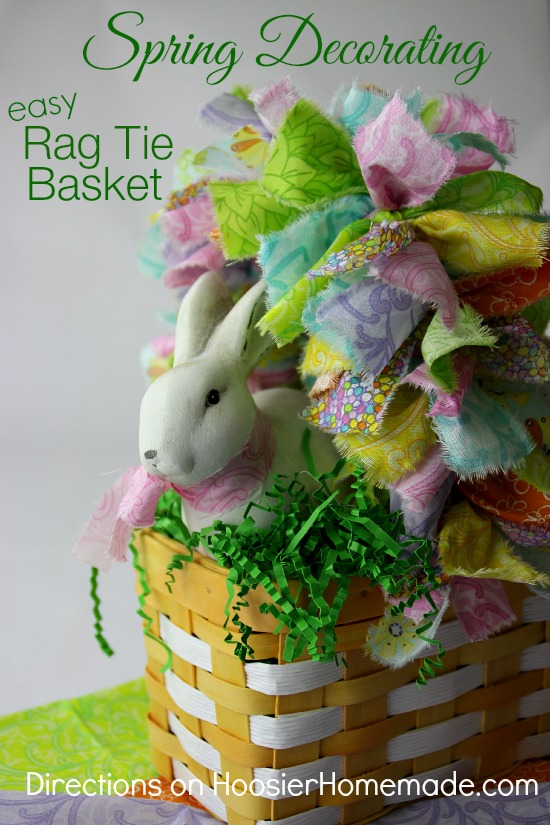 Years ago Rag Tie Wreaths were very popular, and then it seemed for awhile they kind of vanished from decorating. But recently I have seen a few begin to surface again on Pinterest. Doing any type of Rag Tie Crafts is fun and really easy.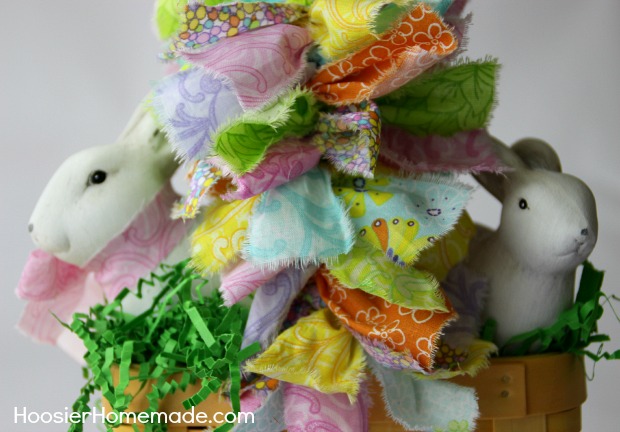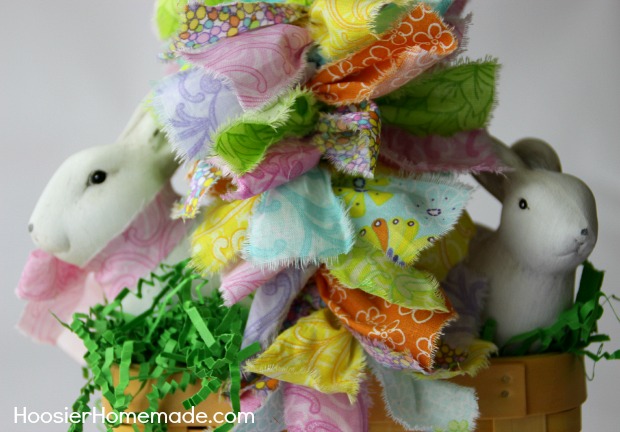 The fresh Spring colors around the house are perfect to decorate with, especially after the long Winter we have all had. And when they are all combined, they really make a splash of color.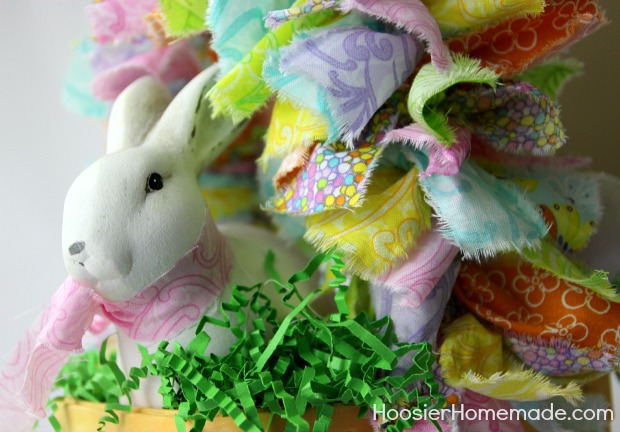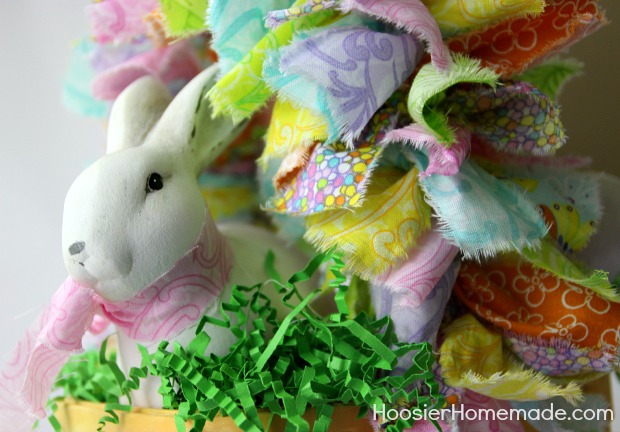 I found the basket and fabric at Walmart. Did you know that they brought back their fabric department in many stores awhile back? I have seen some small areas in the craft department that have fabric in packages as well some store that have a large variety of fabric that comes on bolts and can be cut to whatever size you need.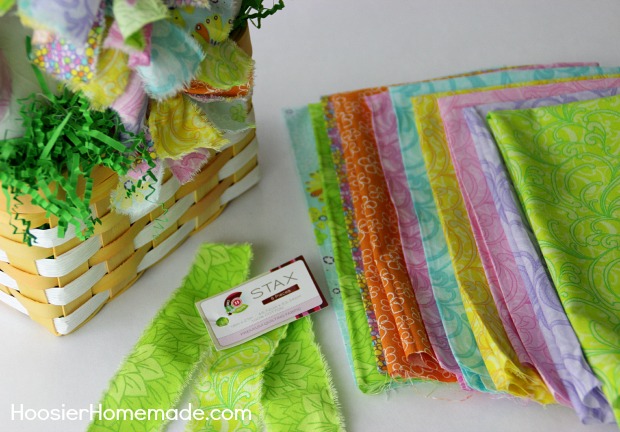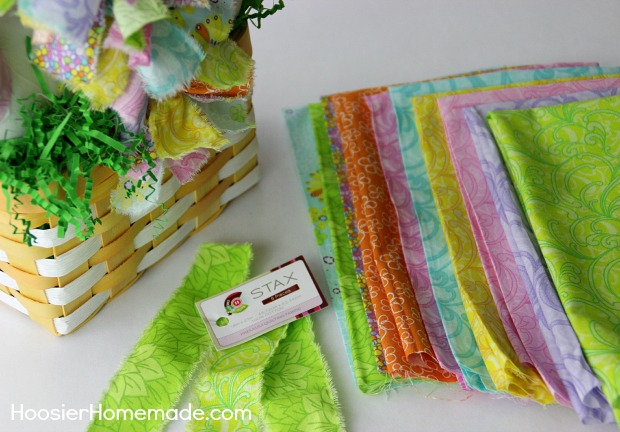 The fabric that I used is called Stax Premium Quilting Fabric, and it comes in packages of 5 coordinating pieces that are 18 x 21 inches, which is also known as Fat Quarters in the quilting world. The colors were perfect for Spring Decorating. And they were around $6 for each package.
To make the Rag Tie Basket, make a small snip with the scissors along the grain of the fabric and rip a 1 1/2 inch wide piece of fabric. Then rip those into pieces that are 8 1/2 inches long, they don't have to be exact.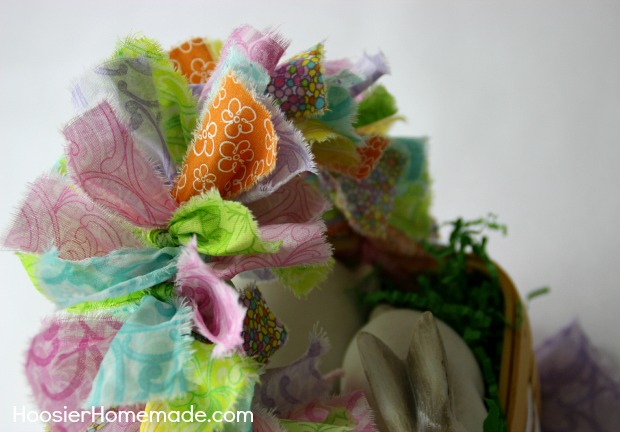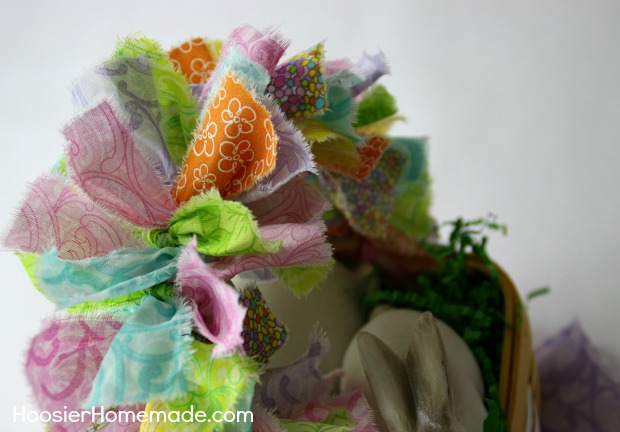 Then tie the pieces of fabric around the handle of the basket using a square knot. The kids will have fun ripping the fabric and learning how to tie it onto the basket.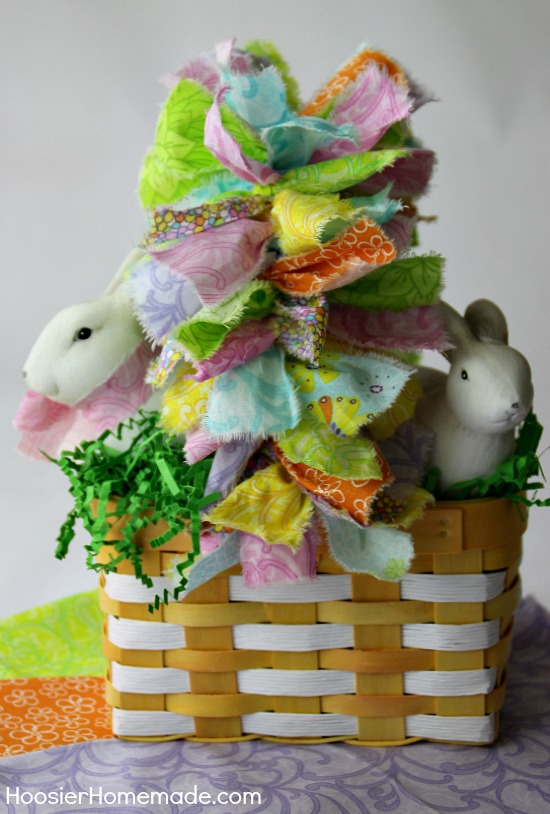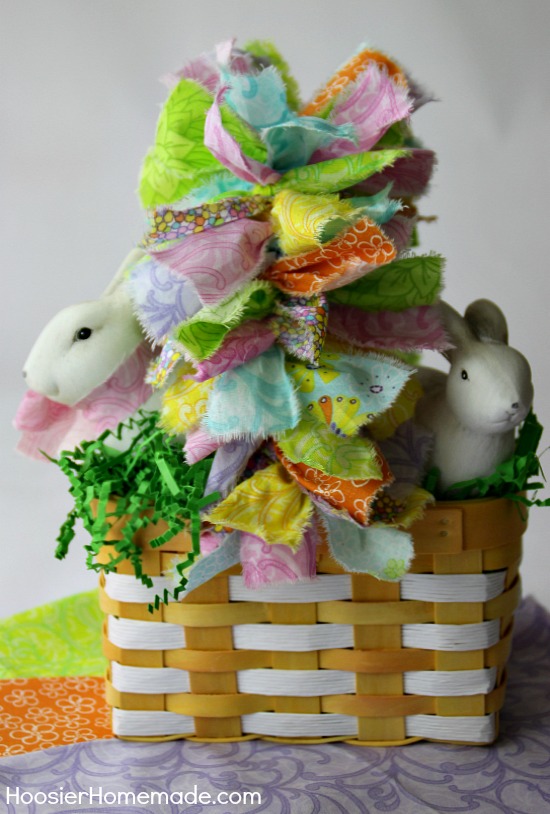 We found the basket in the Seasonal Department for Easter, it was less than $4 and I have to say I was impressed with the quality of the basket, it's really made very well and sturdy.