20+ Thanksgiving Cupcakes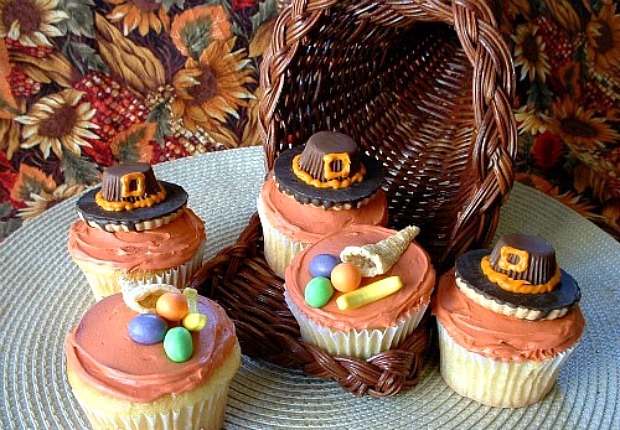 Well hello there, welcome to Cupcake Tuesday! I'm so excited to have you here! Looking for a cupcake recipe? Our Cupcake Heaven page has over 200 cupcake recipes and decorating ideas!
Only a couple days left until Thanksgiving, do you know what you are baking? Well, just in case cupcakes are on your list and you need some ideas, I have put together 20 Thanksgiving Cupcakes including the popular Pumpkin Cupcakes for you.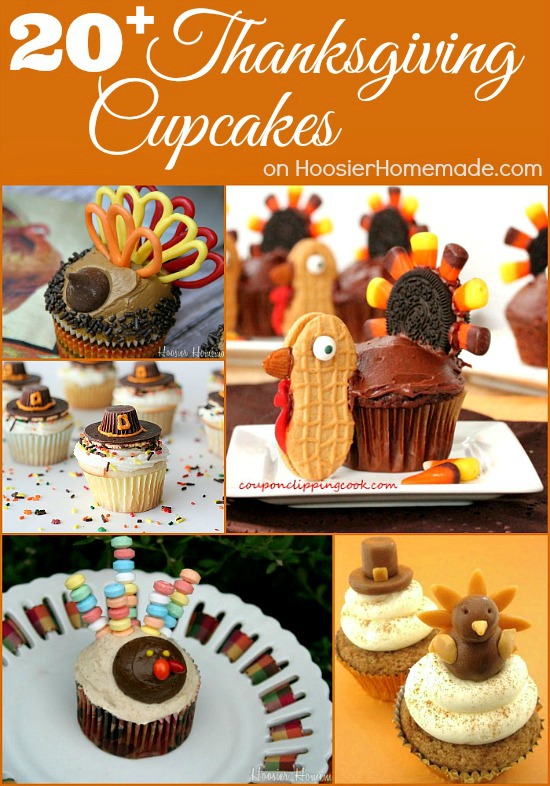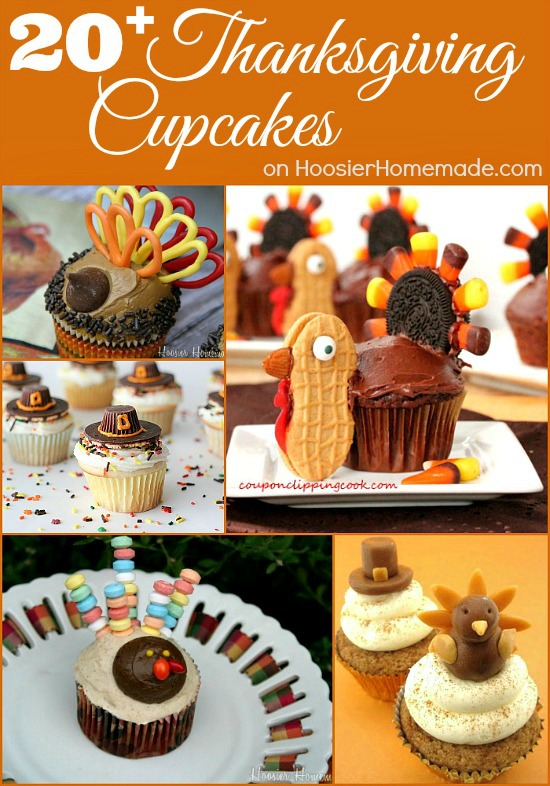 Thanksgiving Cupcakes – decorated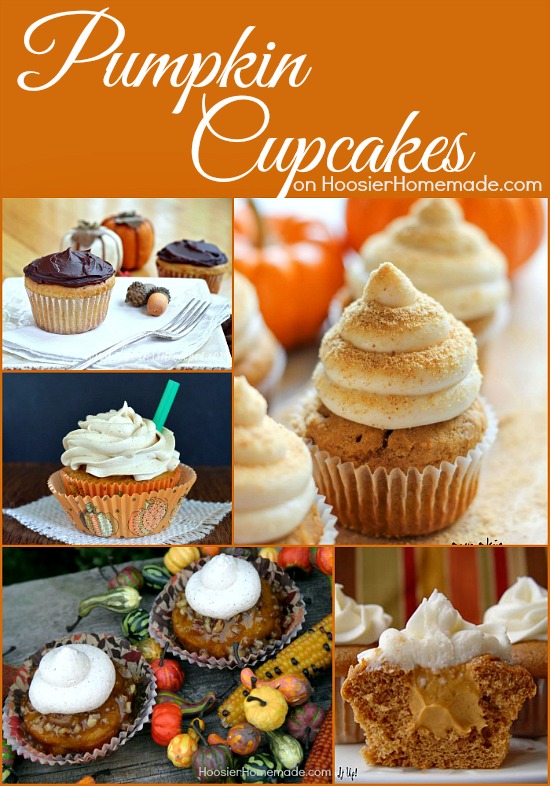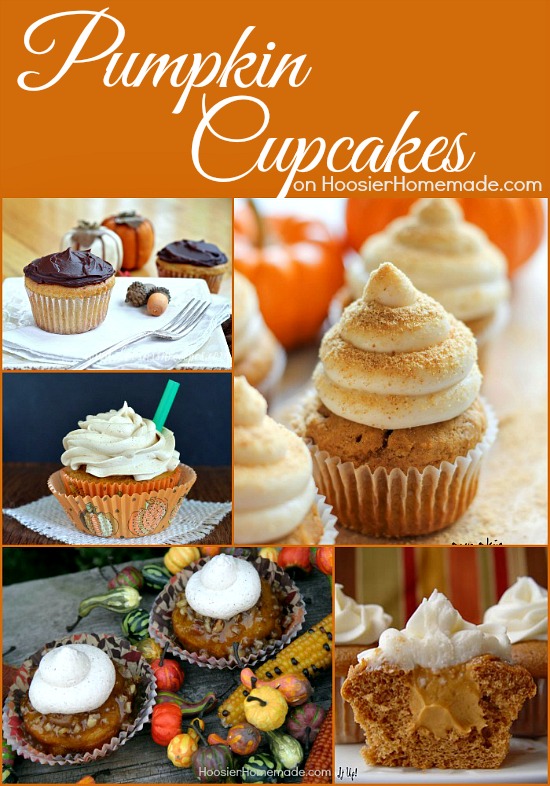 I'm not a big fan of Pumpkin Pie, but give me a Pumpkin Cupcake or Pumpkin Muffin any day!
Pumpkin Cupcakes