20 Cupcakes & Desserts for 4th of July
Happy Cupcake Tuesday – I'm so excited you are here! Looking for a cupcake recipe? Be sure to check out the Cupcake Heaven page, there are over 200 cupcake recipes and decorating ideas!
Today I've got a special treat for you: in honor of the coming holiday celebrating our nation's birthday (a perfect excuse for cupcake and desserts, if you ask me!) I'm sharing cupcakes and other holiday themed desserts!
Don't you just love how colorful desserts can be for the Fourth of July holiday? You know we love the holidays here at Hoosier Homemade, and July 4th is one of our favorites to be able to create with the red, white, and blue colors of the holiday. We've made everything from cupcakes (of course!) to pies, candy and other fun treats, so we thought it would be fun to bring you a few of our favorites from Hoosier Homemade as well as some stand-out recipes from around the web.
We hope you will be as inspired as we were by all the many ways to celebrate the Fourth of July – sweetly!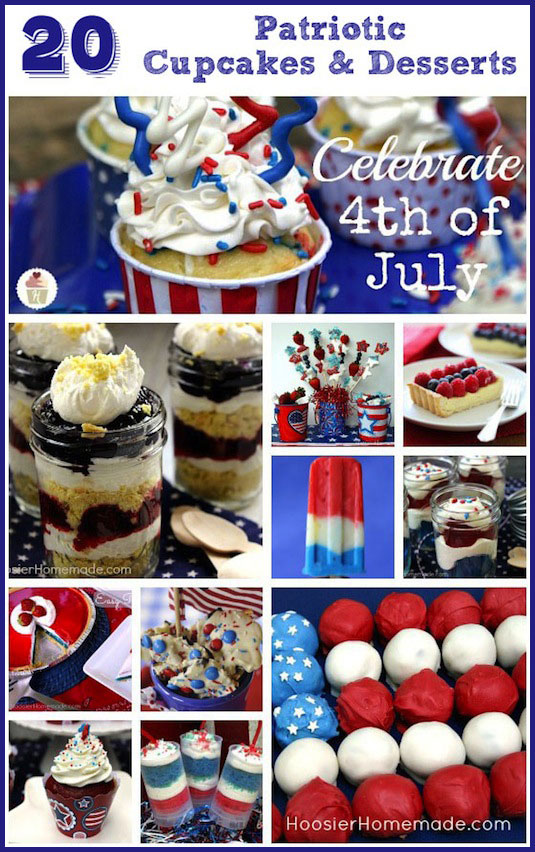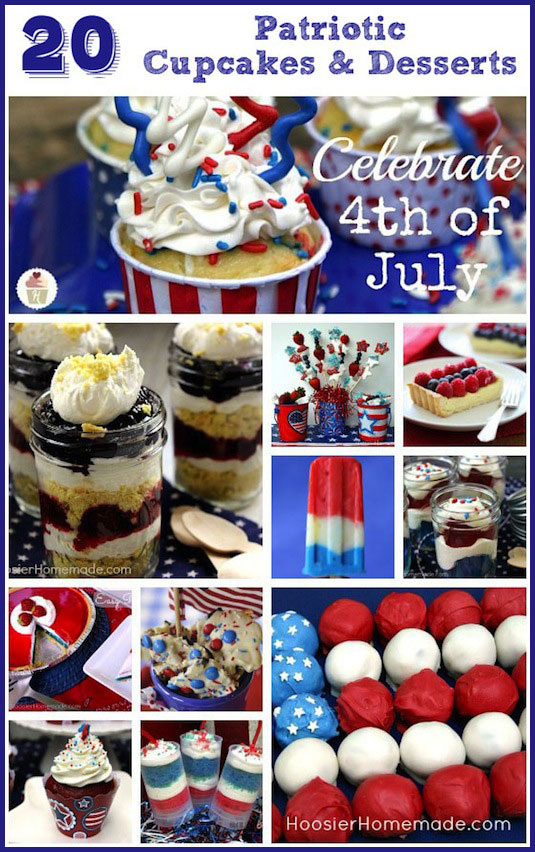 Fourth of July Cupcakes from Hoosier Homemade: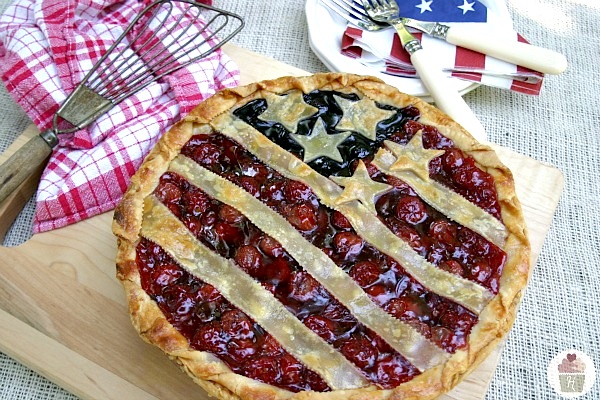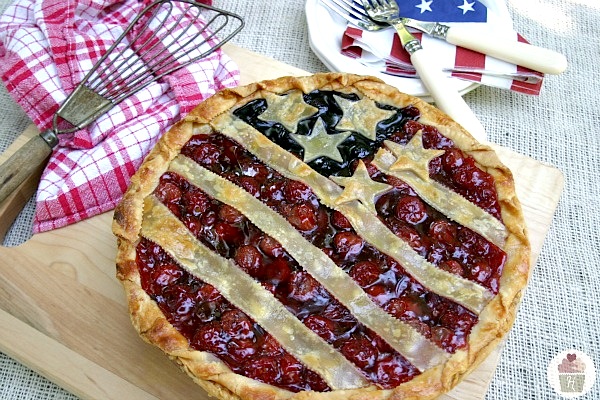 Fourth of July Desserts from Hoosier Homemade:
Links to other easy & creative treats we found (please pin from the source):