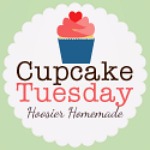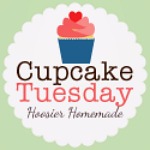 Welcome to Cupcake Tuesday! I'm so excited you are here! Be sure to check out the ALL NEW Cupcake Heaven page! And if you are in need to a special cupcake design, use the "Be a Hero" area!
Are you ready for the holiday tomorrow? I have one last Fourth of July Cupcake for you…at least for this year, and I think you are going to love them! These Red Velvet Flag Cupcakes start with the new Duncan Hines Decadent Red Velvet Cupcake mix, filled and frosted with Cream Cheese Frosting, also included in the mix and topped with fresh fruit.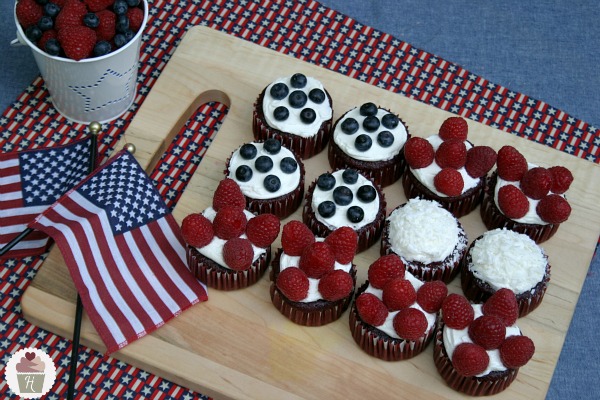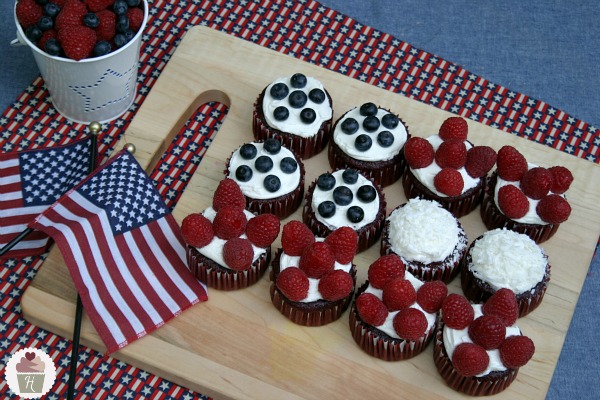 Let's get started…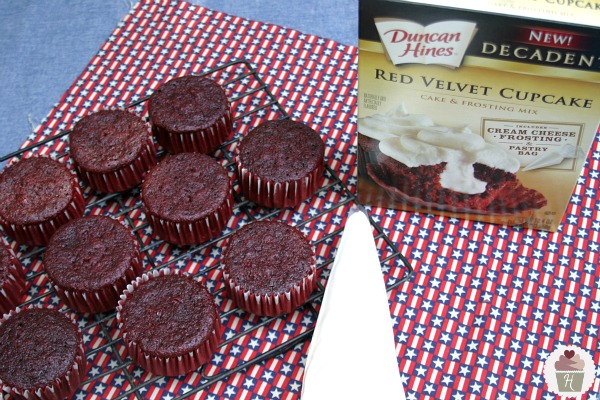 Duncan Hines just introduced their new Red Velvet Cupcake Mix, it also comes with Cream Cheese Frosting and a pastry bag to fill and frost the cupcakes. With a just the usual, eggs, water and oil added to the mix, the cupcakes baked up really nicely. I was surprised though, to only get 15 cupcakes from the mix, so if you are baking for a crowd, be sure to keep that in mind.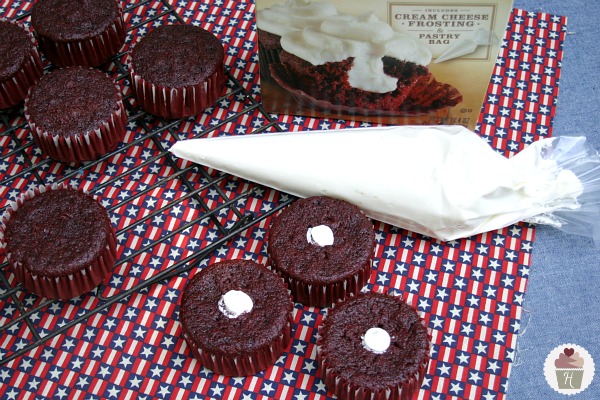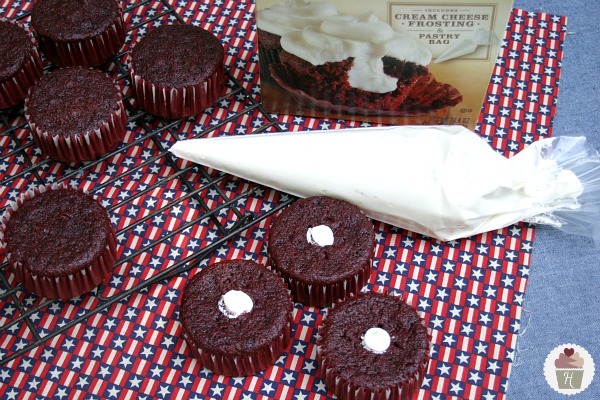 The Cream Cheese Frosting mix only needs butter and a little water and it came together nicely. Typically when I fill cupcakes, I either make a hole with an apple corer or straw and then fill. But this time, I decided to give Duncan Hines' technique a try, one that Doug learned while visiting the Duncan Hines Test Kitchen last month. Simply fill the pastry bag, snip off the end, push the tip into the cupcake and squeeze in the frosting. It worked like a charm.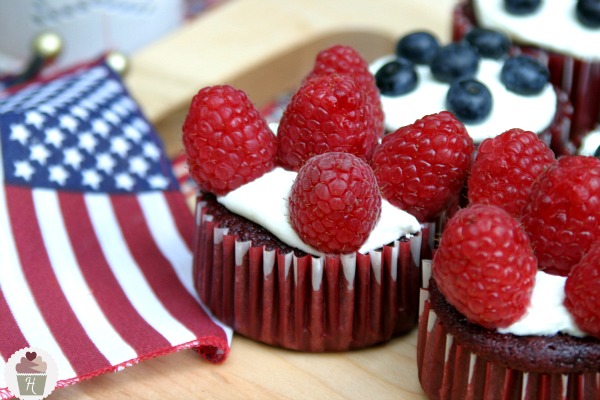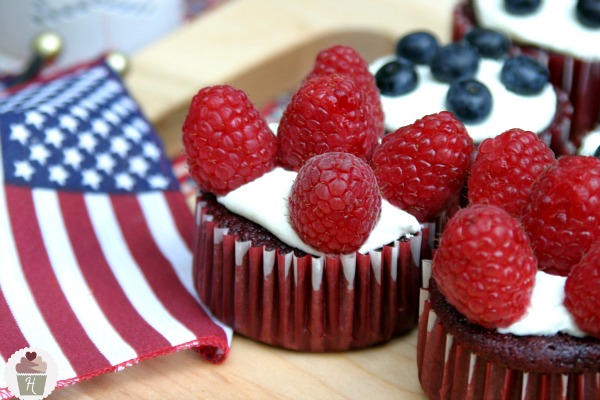 After filling the cupcakes, I swirled the frosting on top and then topped with raspberries, blueberries and shaved white chocolate. You could also use coconut or white sprinkles for the white cupcakes.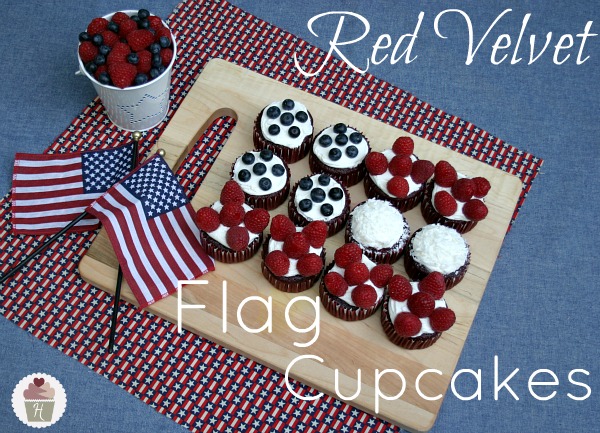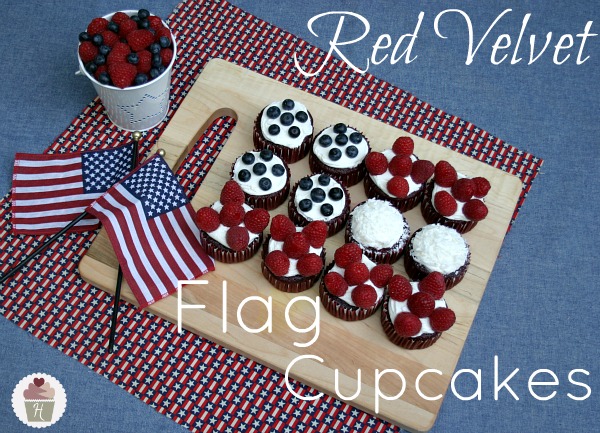 Watch for a re-cap of the Duncan Hines Test Kitchen trip and the winner's of the Frosting Creations Bake Off, later this week.
Looking for more Fourth of July Cupcakes…I have LOTS for you to choose from!