Fondue has long been known as a communal pot where dipping long-stemmed forks with bread into the cheese is quite popular. Since the 1950's though, the name fondue has been generalized to other dishes such as Chocolate Fondue.
With just 2 ingredients and 10 minutes of your time, you can whip up this special treat for Valentine's Day or any other occasion. And with National Chocolate Fondue Day on Wednesday, February 5th this year, it's a great reason to whip up some fun!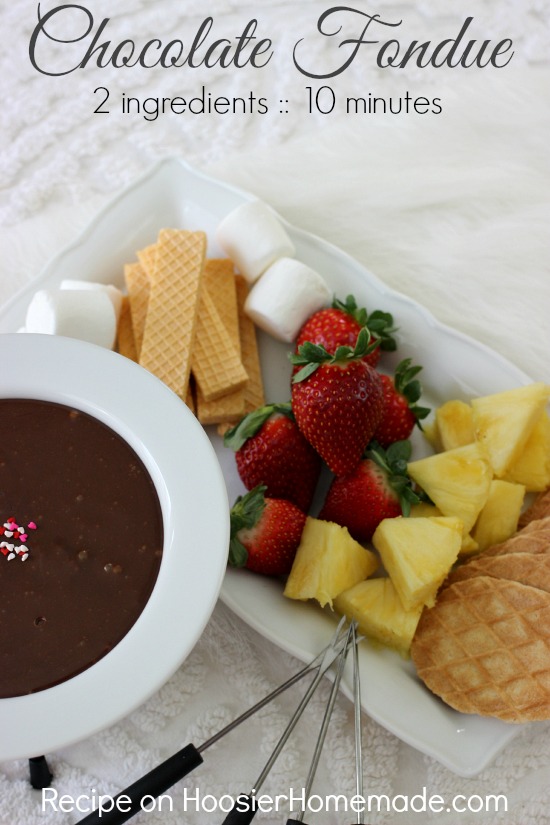 I'm honored to be a part of the 2013 Kraft Tastemaker Community, I am teaming up with Kraft Foods to share with you recipes using everyday ingredients that are sure to please your family!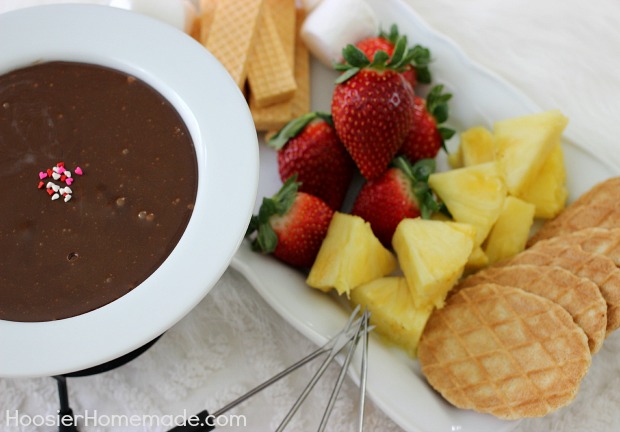 It all sounds rather fancy, but is actually very easy. This Chocolate Fondue has only 2 ingredients and takes less than 10 minutes to put together. No need for a fancy Fondue Pot if you don't have one, just melt the chocolate with a can of Sweetened Condensed Milk on the stove for this fun treat.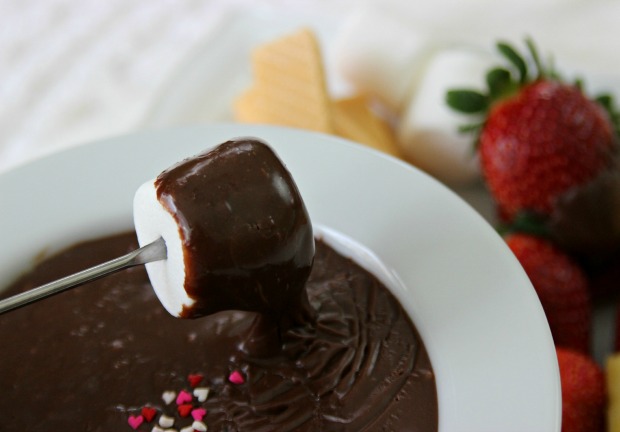 My boys love Fondue, especially for a special occasion. Over the last several years, we have been enjoying Fondue for Valentine's Day. It's a delicious treat on a special day for the whole family. I typically serve pieces of bread, meat and veggies, you could also served Grilled Cheese Sandwiches and cut them into small pieces for dipping.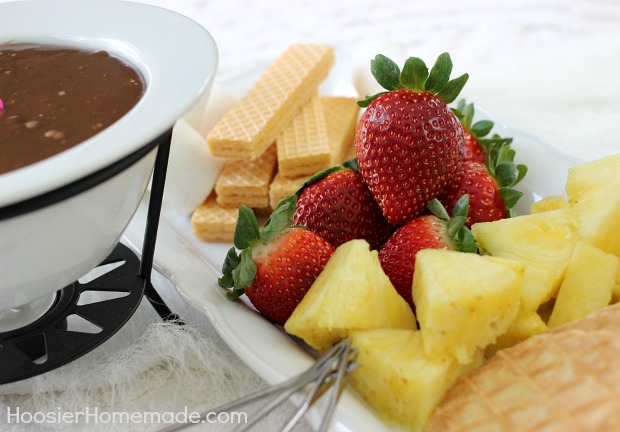 Perhaps you are Cooking for Two for Valentine's Day, Fondue is perfect. And for dessert, Chocolate Fondue with JET-PUFFED Marshmallows, Fruit and Cookies for dipping.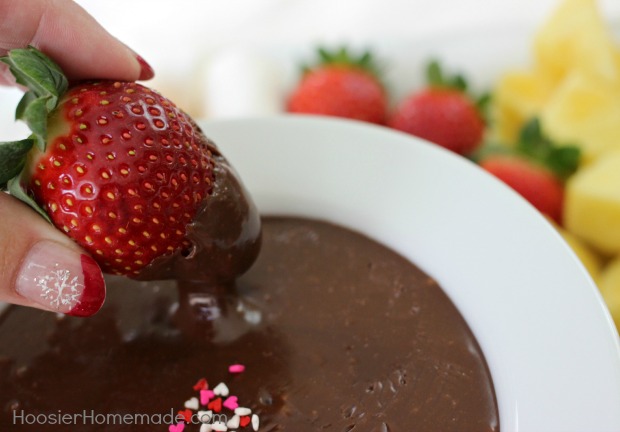 Yields 2 cups
Chocolate Fondue
Let the fun begin with this 2 ingredient treat for any occasion. Recipe from HoosierHomemade.com
2 minPrep Time
5 minCook Time
Ingredients
1 can (14 oz) Sweetened Condensed Milk
1 1/2 cups Chocolate Chips (semi-sweet or milk chocolate)
Instructions
COMBINE ingredients in a small saucepan on the stove
STIR and cook over medium-low heat until chocolate is melted and mixture is smooth
TRANSFER chocolate to Fondue Pot or serving bowl
SERVE with JET-PUFFED Marshmallows, Strawberries, Pineapple and/or Cookies
http://hoosierhomemade.com/easy-chocolate-fondue/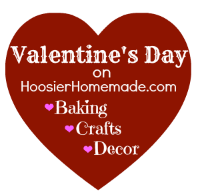 For more recipes visit KraftRecipes.com

Linking to…Gooseberry Patch