It's rather rare that I bake a cake during the Summer, I typically stick to baking cupcakes and no bake treats that don't take long to make. But one exception is this Chocolate Zucchini Cake; super moist from the zucchini, filled with a little crunch from the nuts and a luscious chocolate flavor that can't be beat!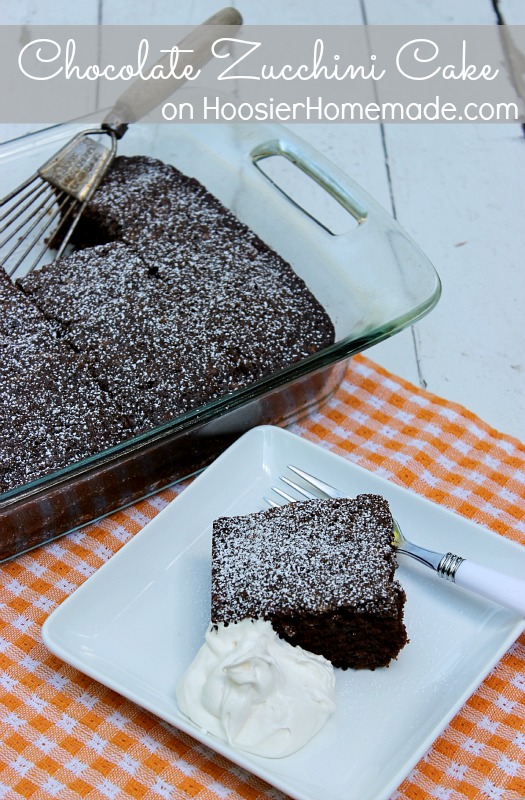 Many moons ago I found this recipe in a newspaper article written by an Amish cook, you know they have the best recipes ever! It's perfect to serve just about any time – potlucks, picnics, cook outs, weeknight dinner or even at a dinner party.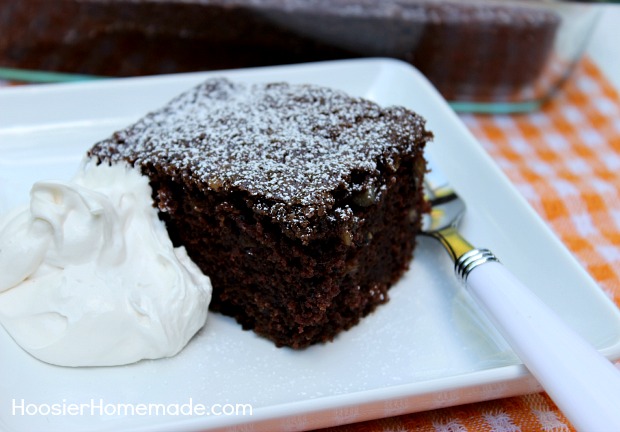 I like dusting it with a little powdered sugar and serving a dollop of Cool Whip or whipping cream on the side. And the cake is actually better the second or even third day – if it last that long!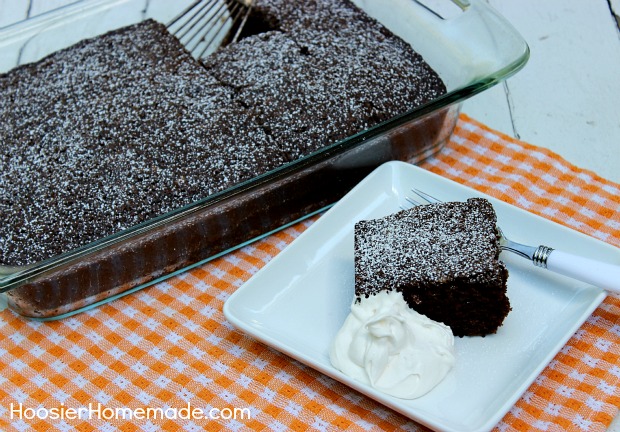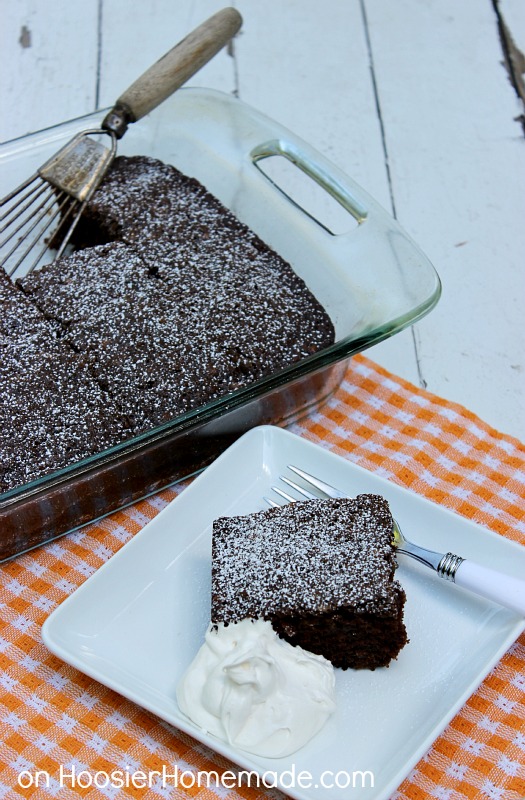 A moist, decedent cake that is packed with flavor. Recipe from HoosierHomemade.com
Ingredients
2 cups Flour
1 teaspoon Salt
1/4 teaspoon Baking Powder
2 teaspoons Baking Soda
1 tablespoon Cinnamon
4 tablespoons Cocoa, unsweetened
3 Eggs
2 cups Sugar
1 cup Oil
1 Tablespoon Vanilla
2 cups Zucchini - grated
1 cup Nuts - I like walnuts in this recipe
Instructions
Preheat oven to 350 degrees and lightly spray 13x9 pan with cooking spray
Mix all ingredients in a large bowl until well combined, do not overmix
Pour into pan and bake for 50-60 minutes or when a toothpick inserted in the middle comes out clean
Cool completely
Dust with powdered sugar and serve with whipping cream if desired
Notes
You can peel the zucchini or leave the peel on, either way is fine. Then roughly chop and grate in the food processor.
http://hoosierhomemade.com/a-better-chocolate-zucchini-cake/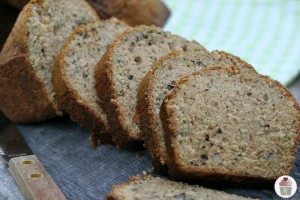 You may also like my Zucchini Bread recipe!