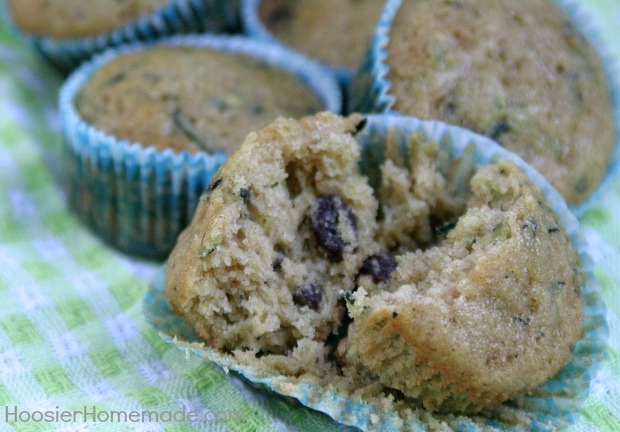 We simply love this time of year with all the fresh vegetables and fruit! Our garden is beginning to produce zucchini and we will be picking green beans within the next couple days. Our weather took a turn last week, with chilly days and even colder nights, which isn't good for the tomato crop, but hopefully it will warm back up again so we can enjoy them.
Last week I shared my favorite Chocolate Zucchini Cake recipe, if you missed it, be sure to check it out, it's a must bake. Today I have a delicious Zucchini Raisin Muffin recipe for you. It's packed with good-for-you ingredients, but don't tell the kiddos, they will never know.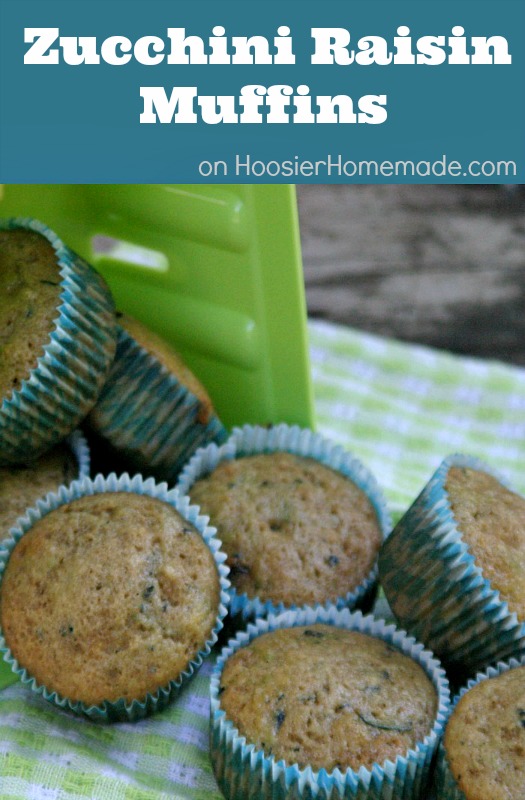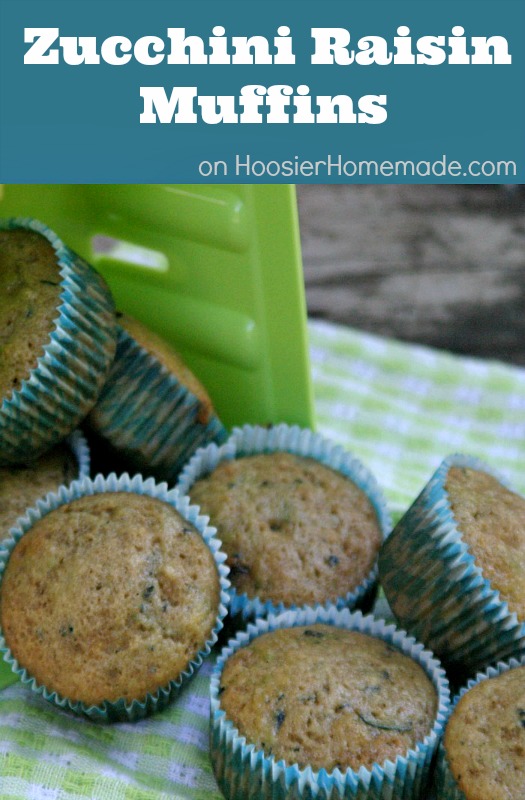 The combination of zucchini and raisins, makes these muffins really moist as well as giving them a delicious flavor! You can certainly make up a couple batches of these, freeze them and have them ready for a busy weekday breakfast! And with school coming quickly, these would make a great lunch box treat too.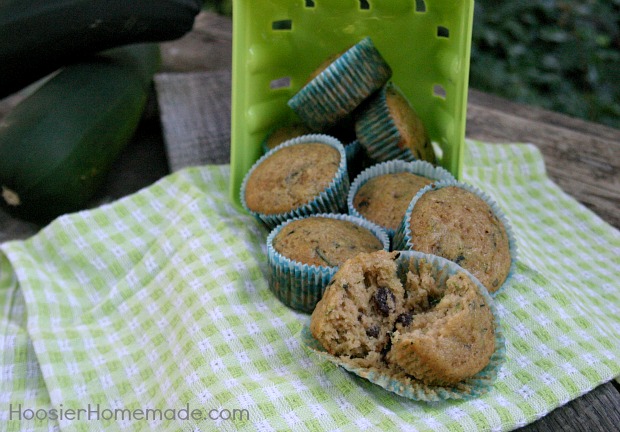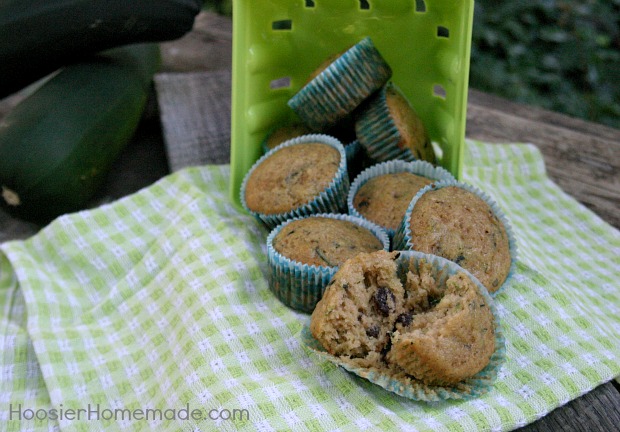 I often like leaving the skins on the zucchini and just grating them. It gives the muffins a different look, but they say that there are nutrients in the skin as well. But you can certainly peel the zucchini and chop it in the food processor.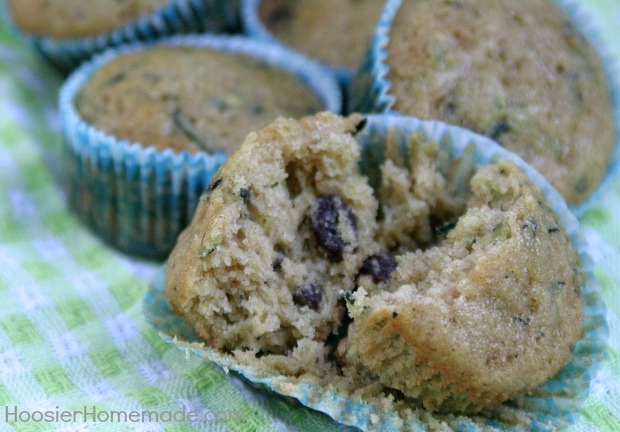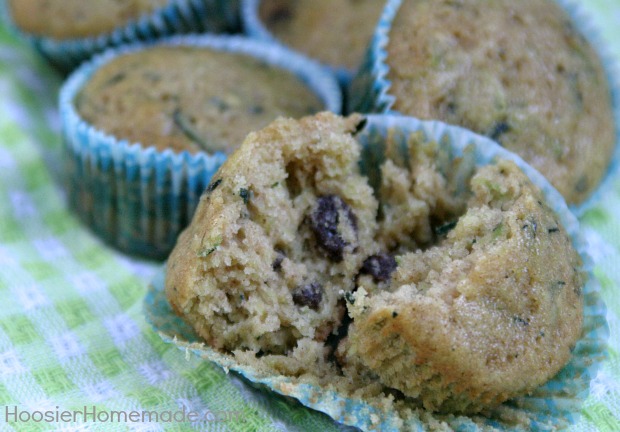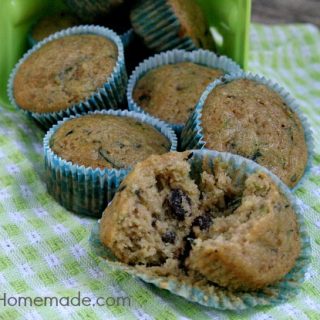 Zucchini Raisin Muffins
Moist muffin that is perfect for breakfast or a quick snack. Recipe from HoosierHomemade.com
Ingredients
1 1/2 cups Flour
1 cup Sugar
1/2 teaspoon Baking Powder
1/2 teaspoon Baking Soda
1/2 teaspoon Salt
1/2 teaspoon Cinnamon
2 Eggs
1/2 cup Oil
2 cups Zucchini, shredded
1/2 cup Raisins
Instructions
Preheat oven to 350 degrees, fill a muffin tin with cupcake liners
In a large bowl, combine dry ingredients and whisk together
Combine eggs and oil, add to dry ingredients and blend just until combined
Mix in the zucchini and raisins
Bake for about 15 minutes or until a toothpick inserted in the middle comes out clean
To freeze, cool completely and place in a freezer bag, remove air and store in freezer for up to 2 months.
To thaw, place in fridge overnight or on the counter for several hours.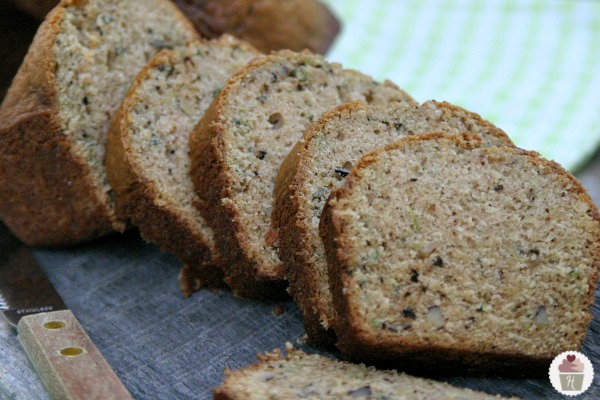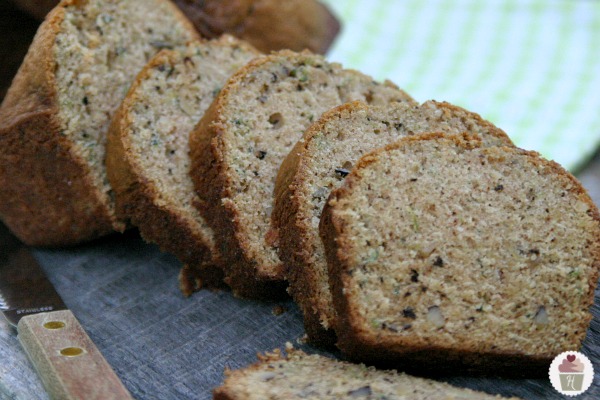 You may also like these Zucchini Recipes…