Fall is around the corner again. As the world gradually transforms itself into the colors of red, yellow, orange, and brown, it's time to also get busy with a set of fun decoration projects. These tips for Fall decorating are sure to put you in the mood.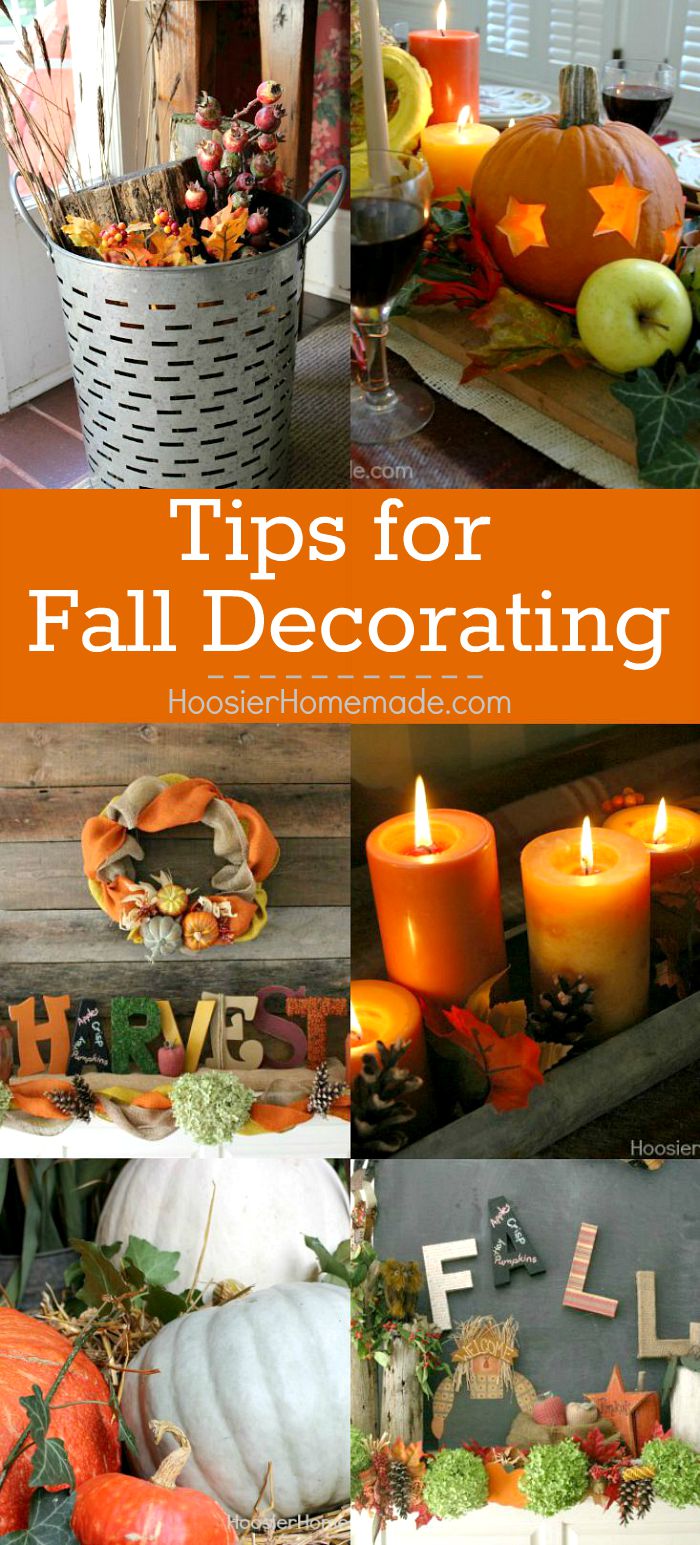 First, the summer wreath made of chrysanthemum, English lavender, and white daisies will need to go bye-bye. Next, you can renovate your porch design by starting a cute mini-pumpkin patch and finishing everything off with a wreath. I made mine with twigs, orange leaves, acorns, and sunflowers.
Yet, celebrating the beauty of autumn does not need to end outside. Your indoor space can also benefit from a nice makeover. With a slight touch and a few changes, your home can be filled with the aroma of autumn to cheer every heart. Here are 4 easy but effective living room décor ideas to get you started:
Tips For Fall Decorating
Fabric Facelift to Brighten Your Room
While the pink cherry blossoms, rich green colors, or maybe bright floral fabric patterns may work in those warm summer days, your autumn decoration requires you to get some new fabric for your furniture. If you are going shopping, try to find fabric colors that reflect the charisma of fall. For example, patterns like falling leaves and twigs are perfect options. Additionally, choosing fabrics with a heavier and more complex texture will also accentuate the drama of autumn, reminding everyone of the falling leaves that are starting to fill up the streets and sidewalks.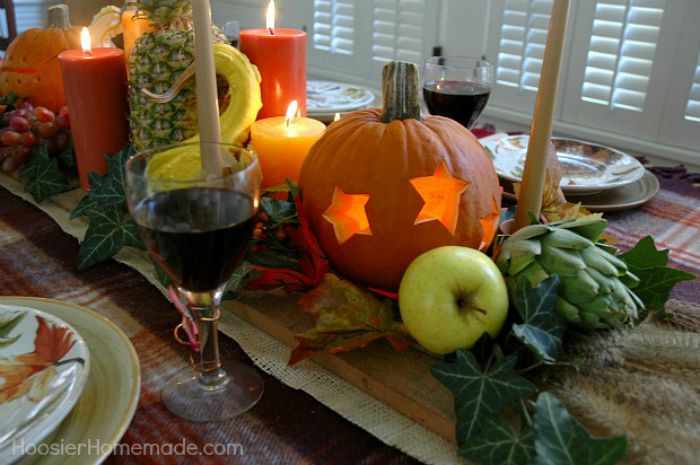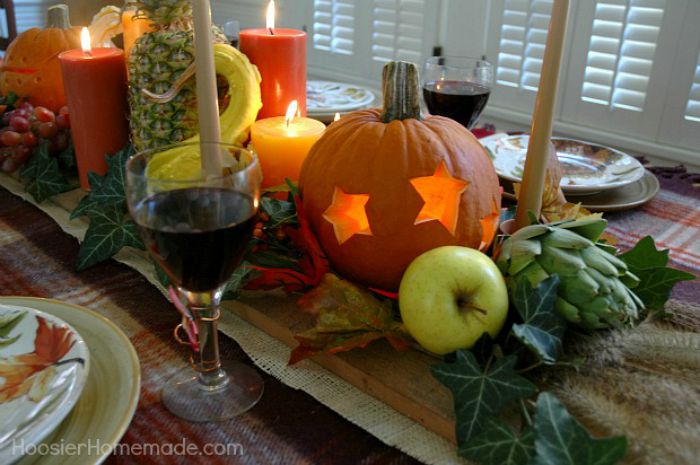 Fall Foliage Arrangement & Rustic Centerpiece
Autumn is a time when the temperature begins to drop in the evening. Having candles on bookshelves, tables, and other shelves not only promotes a welcoming atmosphere, but also gives the room a rustic feel. Pick candles that have been scented with the smell of autumn like pumpkin spice, cranberry, and caramel. For maximum effect, purchase candles with fall colors and alternate their arrangement with small pumpkins and other fall foliage décor. Finally, place a fall centerpiece in a noticeable spot (like your living room table) so all the guests can see, smell, and experience the drama of autumn the moment they step into the house.
Vibrant Fall Patterns and Colors on Curtains and More
While plantation blinds and light-fabric drapes may give your room a light and cool feel in summer, autumn patterns and colors usually evoke a slightly warmer and sophisticated flair. As a result, heavy drapes with deep colors are much better at capturing the personality of fall. Try also to combine your drapes with valances to make the room appear more animated.

You can still adopt some of these décor ideas even if you don't have a fireplace. Just pick a shelf and you are set to creating your very own "fall corner". Start off by weaving and twisting two or three colors of sash together (you can use cloth ribbons too). Nail the twisted sashes at the mantel, the edge of a shelf, or directly right on top of the shelf's wall. Next, use rustic decorations made of leaves, acorns, and dry flowers to enhance your ribbon and create an attractive fall pattern.
Once you have some kind of "fall vintage decoration" in place, you can arrange wooden letters to communicate autumn related phrases such as "Welcome Fall", "Harvest", and "Autumn". Feel free to customize your own wooden letters by painting or decorating them in various colors and textures. As always, you are welcomed to tackle a bigger autumn decoration project by repainting all or parts of your living room. It all depends on what you like and how far you are willing to go. Our general rule of thumb is: start small and enjoy the experimentation.
Bio: Paul Kazlov is a "green" home remodeling enthusiast and an industry pioneer for innovation in home renovation. Paul writes for the Global Home Improvement Blog and strives to educate people about "green" products such as metal roofing and solar. Follow him on Twitter @PaulKazlov