On Friday I shared the Fall Wreath that is on the Fall Mantel, the first step toward getting the Mantel decorated. Today I'm sharing the Wooden Letters and how easy it is to cover them.
Wooden letters are all the rage now, and actually have been for a few years. They are perfect in a child's room, on a door, in the kitchen – just about anywhere in your home. The ideas are endless on how to cover them, this set that spells Harvest, goes perfect on the Fall Mantel.
The wooden letters are available at most crafts stores like Hobby Lobby or Michael's. Walmart has a few also. These all came from Hobby Lobby. They have lots of different sizes and styles to choose from, so I decided to mix them up a bit.
The letter "A" is from last year's Fall Mantel.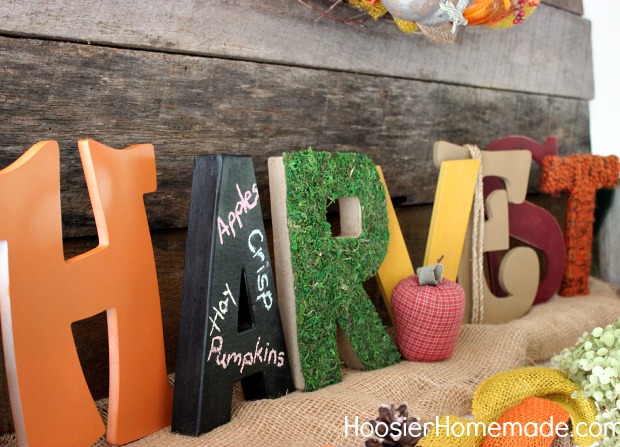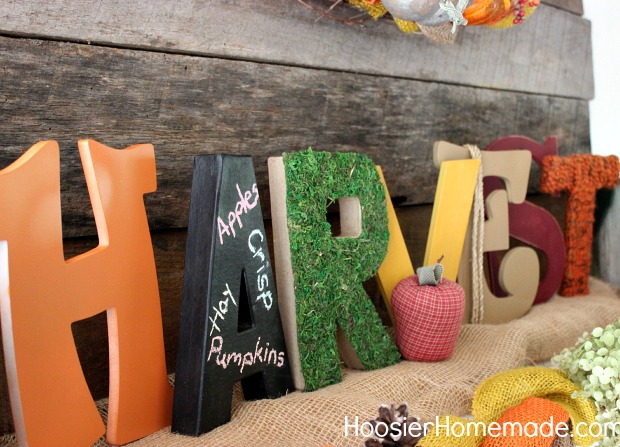 Each letter is covered with a different texture. The options are endless depending on where you are displaying it and what your word spells.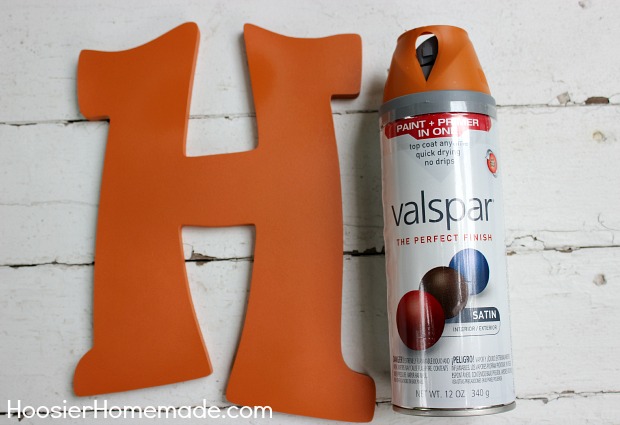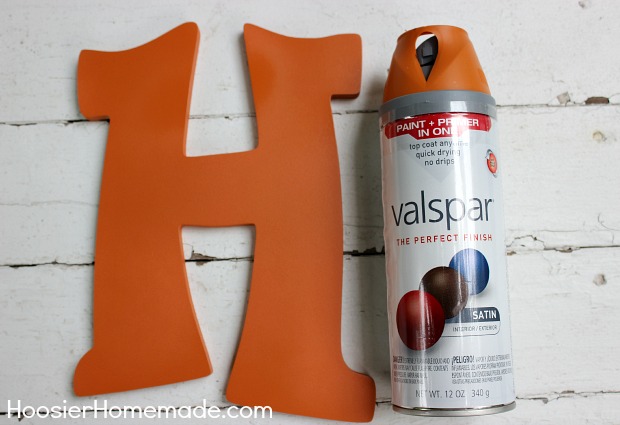 Letter H
Spray painted with Valspar Copper with several coats, let dry in between coats
It's easiest to spray the edges first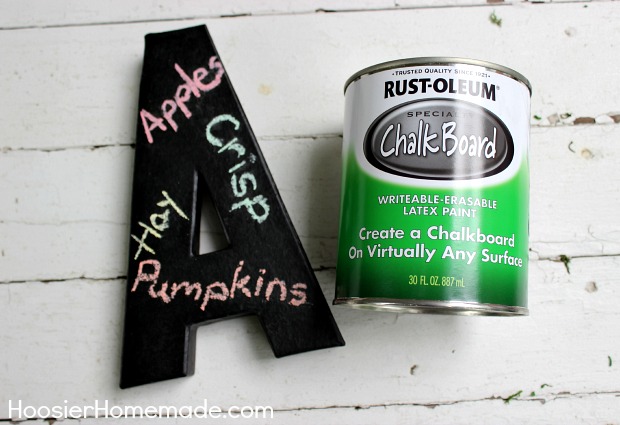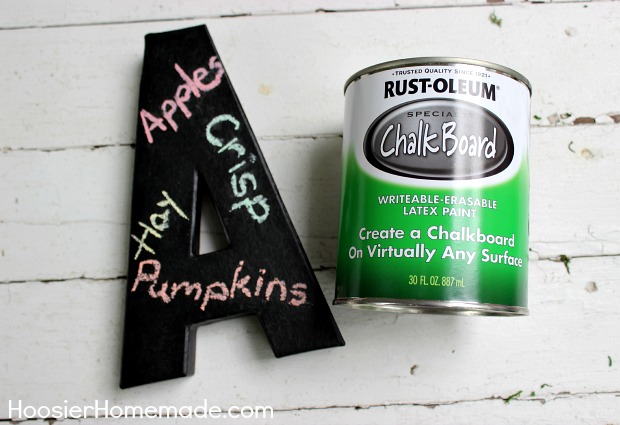 Letter A
Coat with chalkboard paint – it comes in spray paint also
Coat several times, allowing to dry in between coats
Then use chalk to write the words on with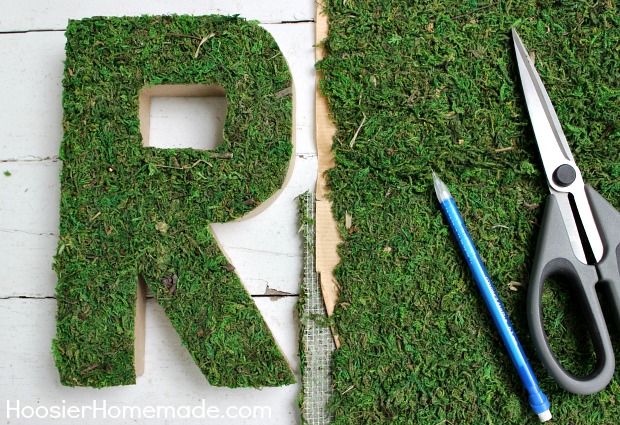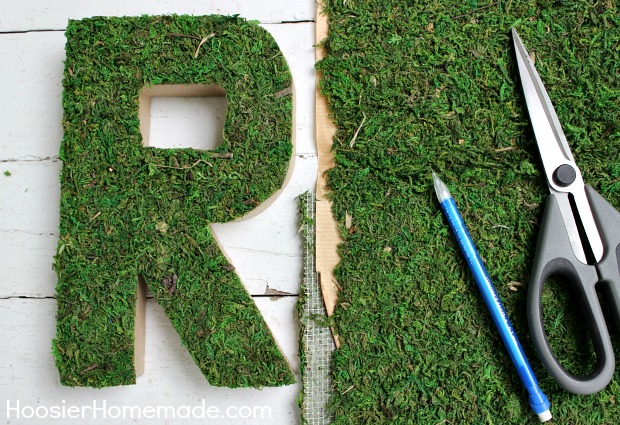 Letter R
Sheet moss – available in the greenery department at Hobby Lobby
Trace the letter on the paper background – be sure to turn it backwards
Cut out the letter and use a hot glue gun to apply the sheet moss to the wooden letter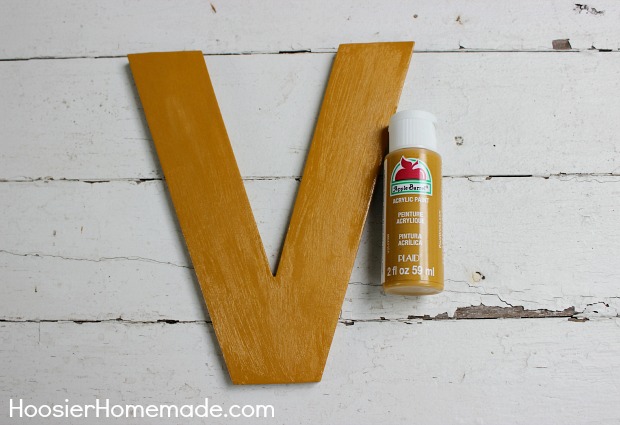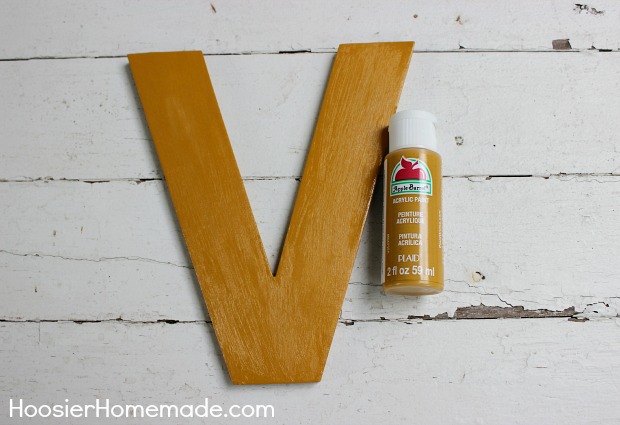 Letter V
Painted with Apple Barrel Golden Sunset, found at Walmart
I tried to add the Mod Podge Crackle to the top, but it didn't crackle, so I just left it the way it was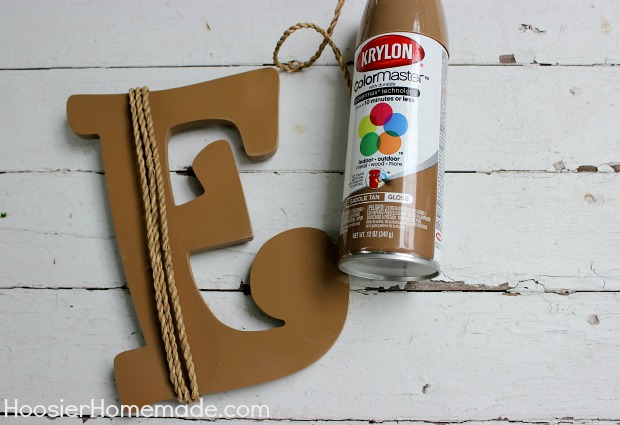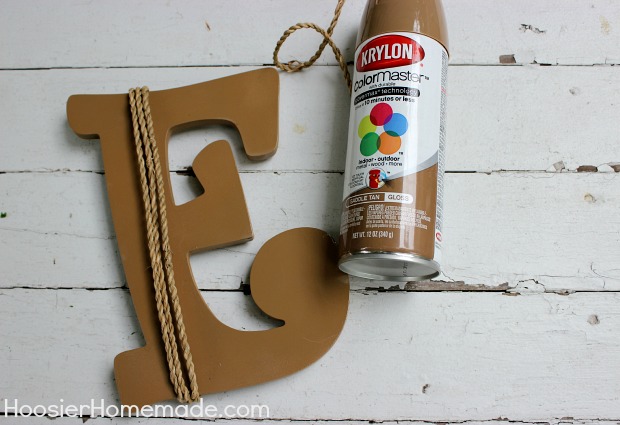 Letter E
Spray painted with Krylon Saddle Tan, be sure to paint the edges first
Then a few wraps of twine were hot glued on.  My first attempt was to cover the letter completely with twine, but I think I should have chosen an easier letter. It turned out fine though.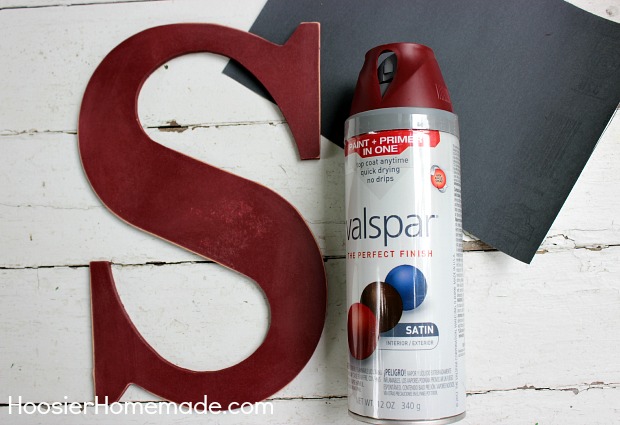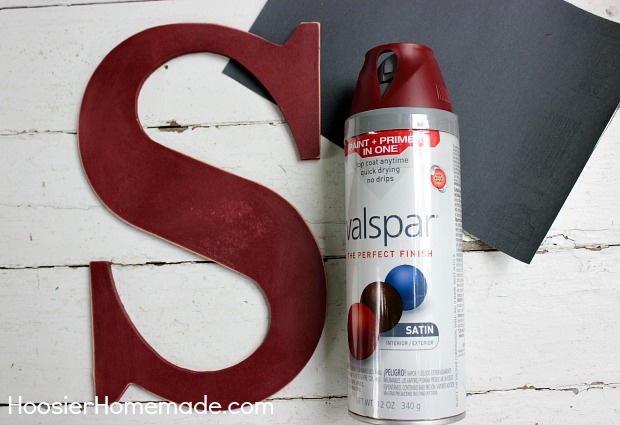 Letter S
Spray painted with Valspar Royal Garnet
Then a light sanding around the edges and on the front to give it an old antique look.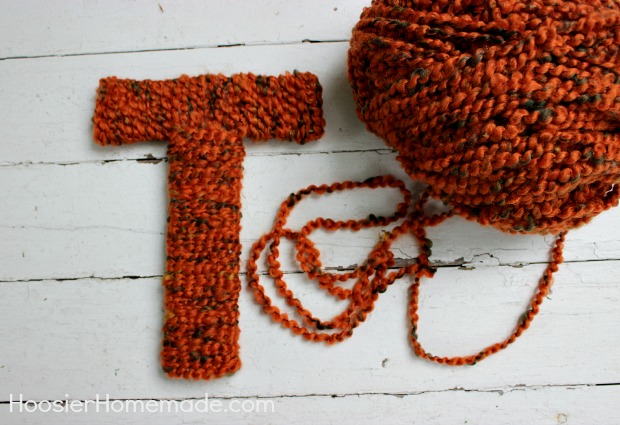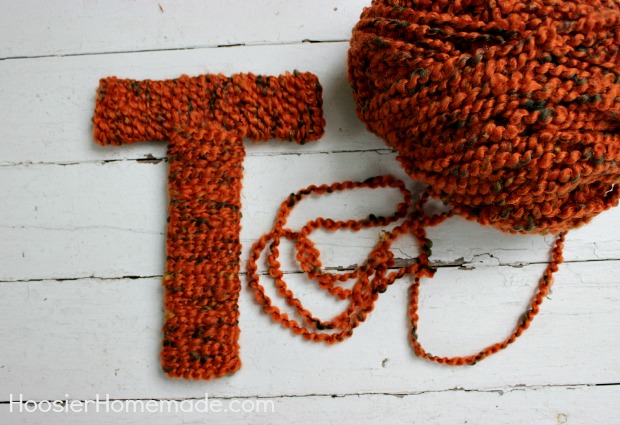 Letter T
Covered in yarn that I found on sale at Hobby Lobby
Be sure to cover the end first if needed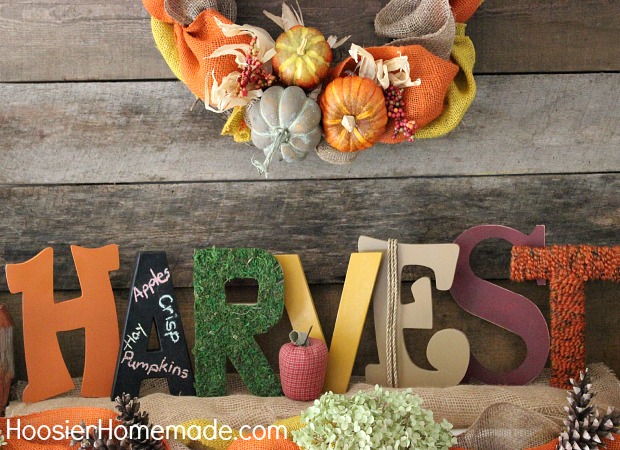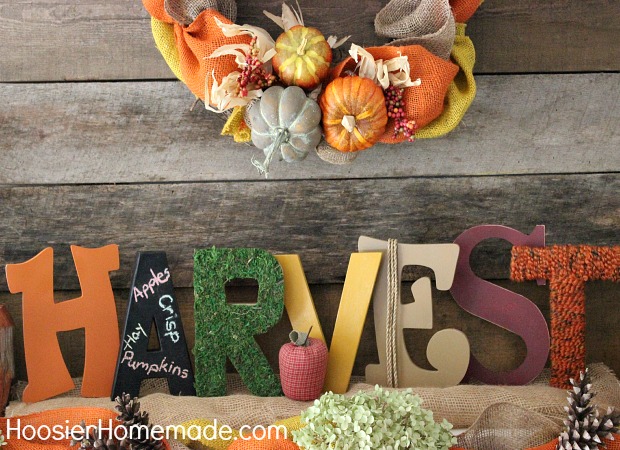 Be sure to stop back tomorrow to see the rest of the Fall Mantel!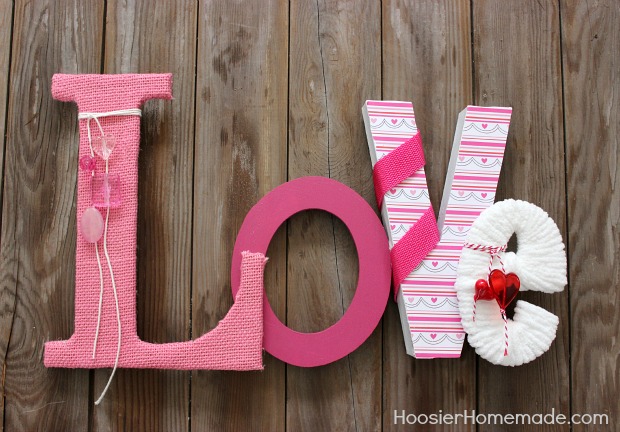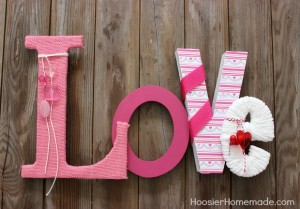 Do you love covered letters? Here are a few more I have shared…