The Mantel in our Living Room is one of my favorite areas to decorate. Next to the kitchen, it was the spot that drew me into falling in love with the house. The Fall Burlap Wreath and the Harvest wooden letters that were covered, are both part of this Rustic Fall Mantel.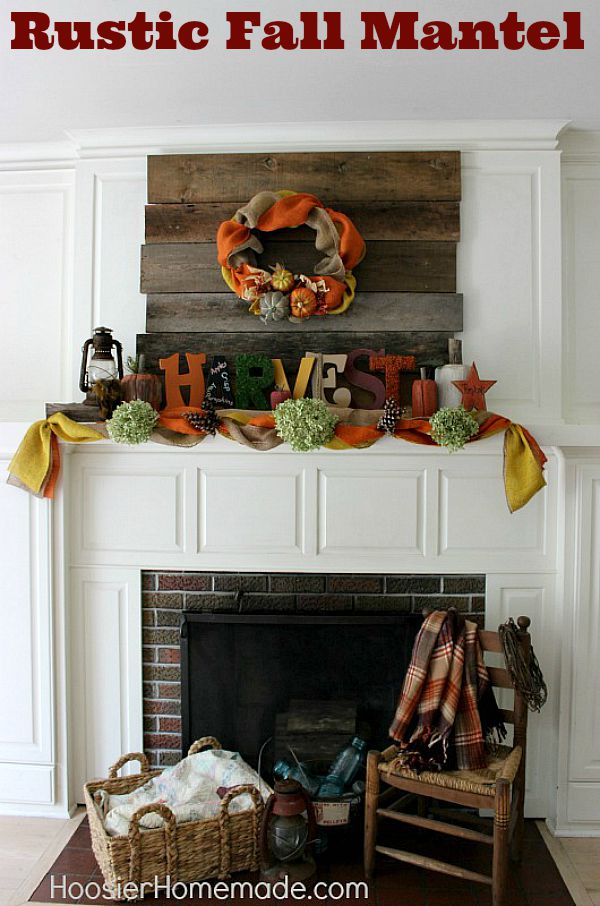 Over the last several years, I have shared many different decorated Mantels, and although I loved them all, somehow the colors of Fall are my favorites. And although I loved last year's Fall Mantel, I decided this time around to keep it a little more simple looking.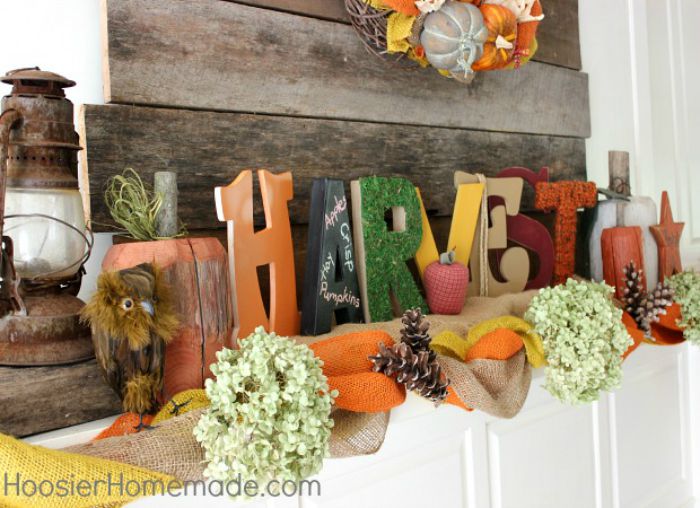 Because the Mantel area is so massive and painted completely white, I wanted to warm it up and so we decided some pieces of wood would be a great addition. We are hoping to paint pretty soon, although we haven't figured out a good color yet. Any suggestions?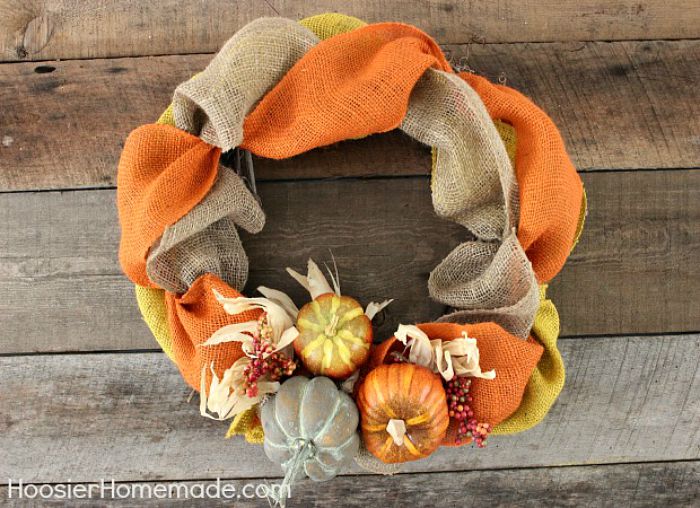 The wood is some that Doug had in his pile behind the garage, some of the same wood that we picked up from the man that gave us the barn doors for my Office Desk.
Doug cut the pieces about 3 feet long and then attached them on the back with a small 1×2 inch piece of wood, using screws. Then the Burlap Wreath was hung in the center.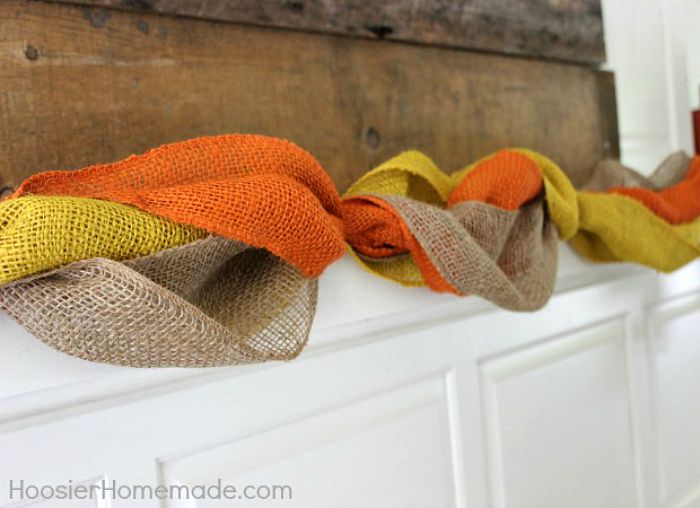 Then it was time to start the garland. I used the leftover Burlap Ribbon from the wreath, laid all 3 colors together and then twisted, attaching it to the Mantel with wire.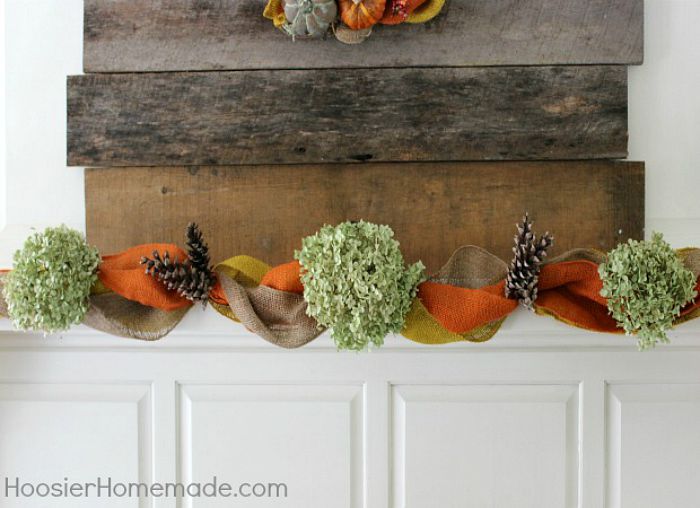 Since I wanted a simple look to the garland, I decided to just add 3 dried hydrangeas that I picked from the front yard, and some pine cones. I wired them all onto the burlap.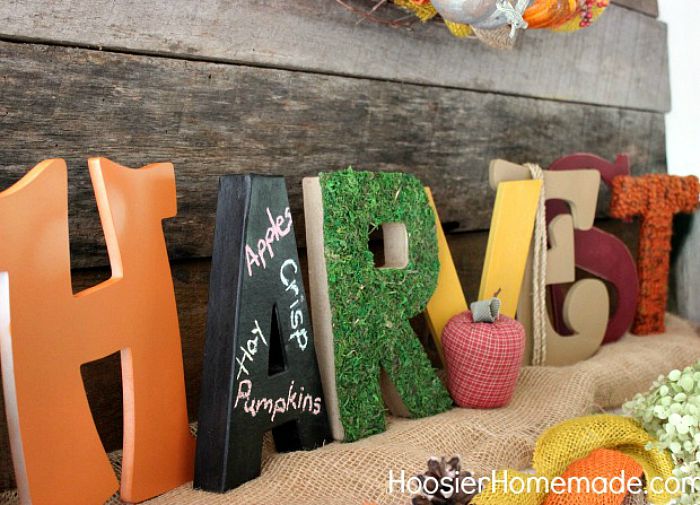 Next it was time to cover the wooden letters and place them in the middle. I used pieces of scrap 2×4 inch wood that I covered with burlap to stand the letters on, and secured them using a hot glue gun.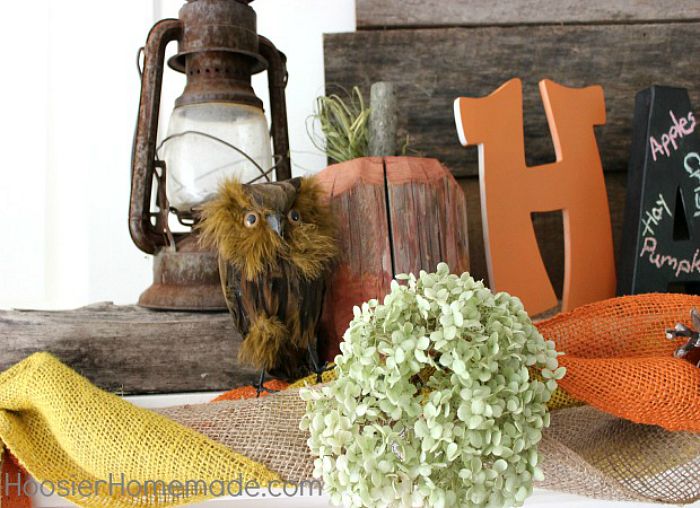 Onto the ends – on the left end I added a couple pieces of wood that are holding the Antique Lantern, the little owl from last year's Fall Mantel made a come back and the new wooden apple that Doug made.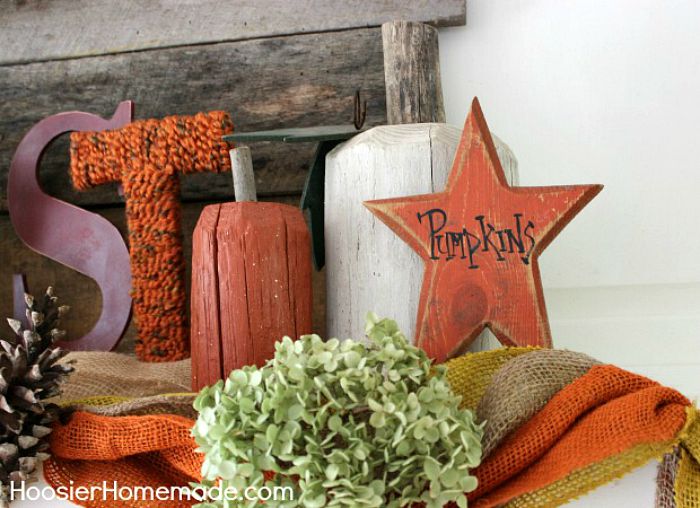 And at the other end, a couple wooden pumpkins – 1 white and a smaller orange one – that I have had for several years. And a cute little orange star with the word – Pumpkins on it.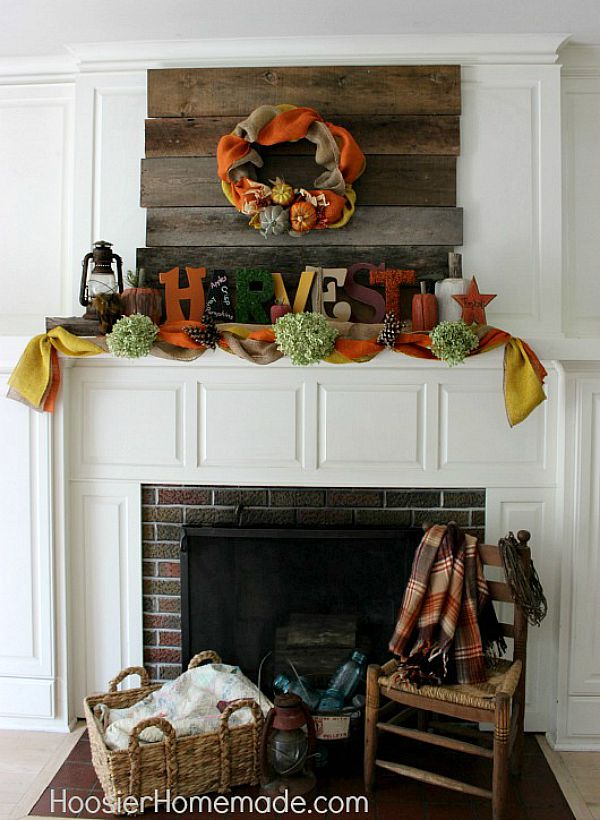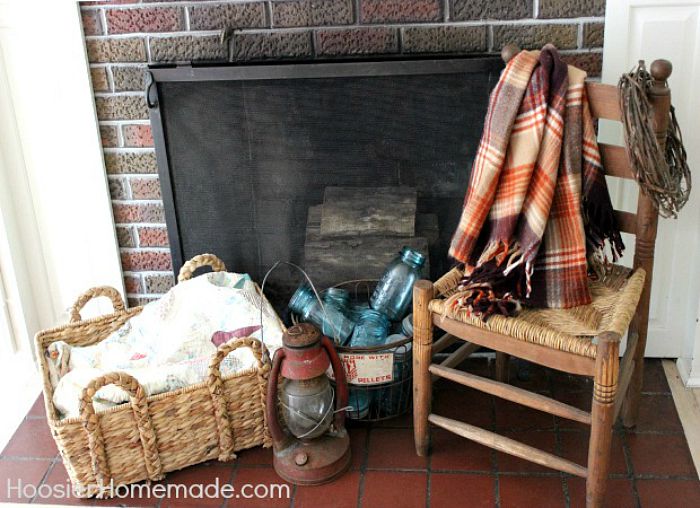 Then I finished up the area in front of the Mantel with a wooden chair, a basket with old quilts, another lantern and a wire basket of Aqua Mason Jars.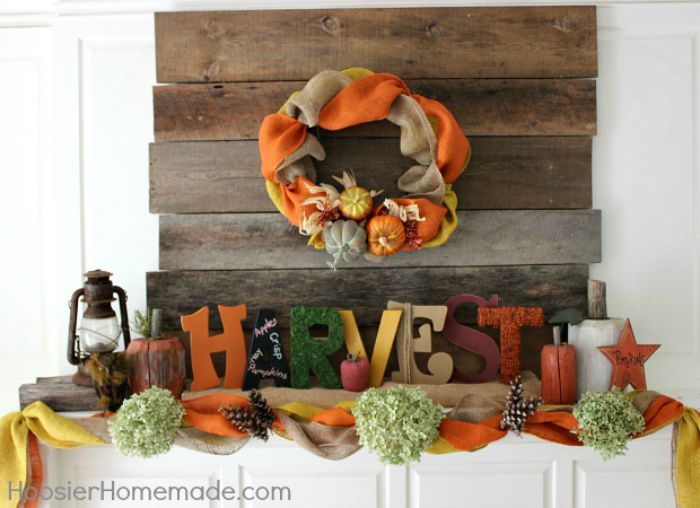 All in all I'm thrilled with the way the Fall Mantel turned out. Now I'm ready to find a chimney sweep to clean the chimney so I can enjoy a fire this Winter.
Rustic Fall Mantel re-cap