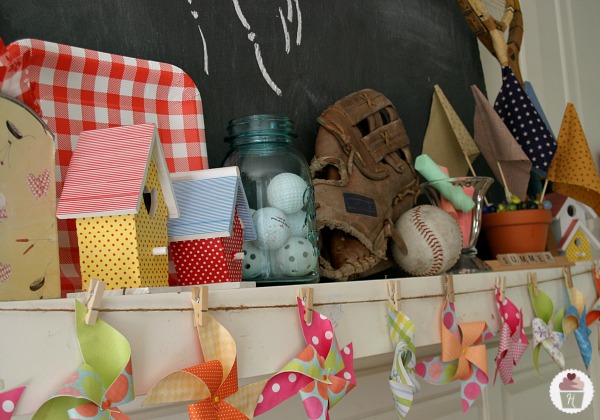 Well Summer has officially started! The boys are out of school, Nick graduated and the fun has begun! Last week I gave you a little sneak peak at the Summer Mantel and shared how to make Paper Fireworks. I'm back with the big reveal! When I first started thinking about decorating the Summer Mantel, I decided to pull in several different fun activities that shout Summer Family Fun!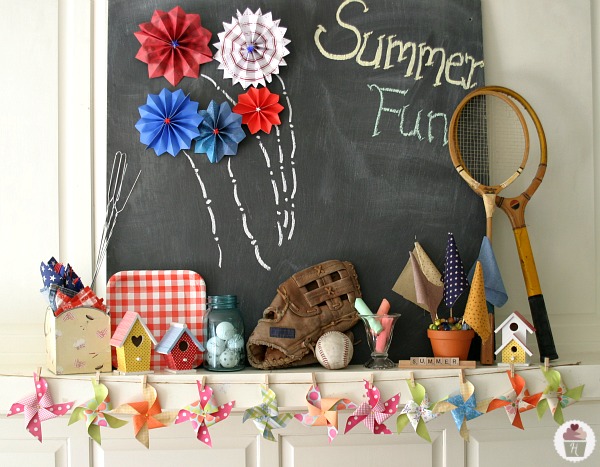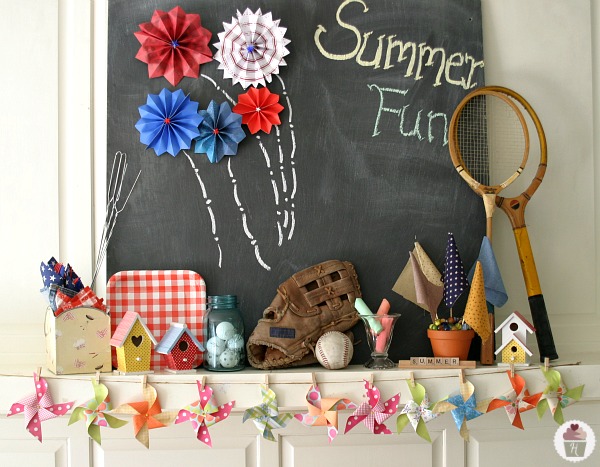 Baseball…Picnics…Fireworks…Ice Cream and Sidewalk Chalk…just a few of our favorite things about Summer! And a Pinwheel Garland to add even more whimsy!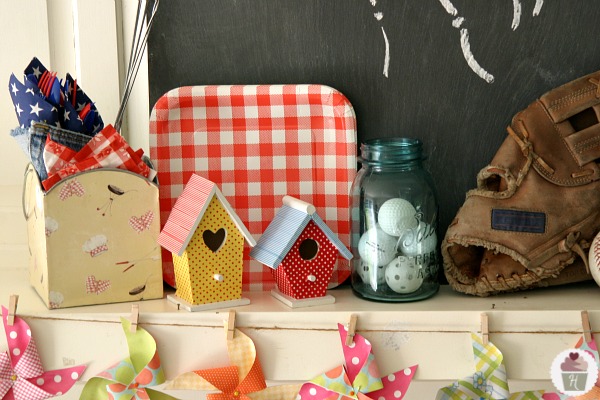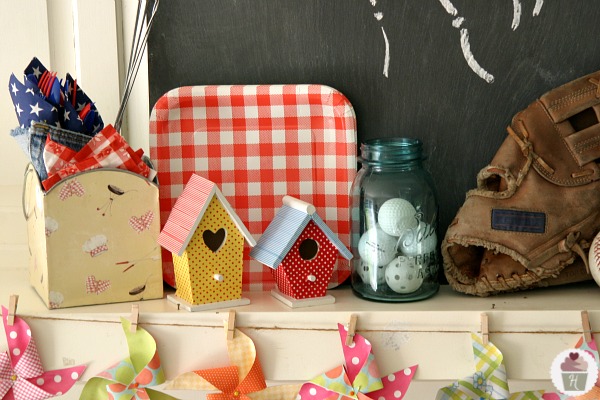 While shopping at my favorite thrift store, Goodwill, a couple weeks ago, I spotted a metal Barbecue Set. I love the nostalgic feel with the red and white checker mitts. I added some marshmallow skewers to enjoy our S'More Buffet and the silverware stuffed in a blue jean pocket left from the Memorial Day Party. Some favorite red and white checker plates and an Aqua Mason Jar filled with golf and small balls.
And we can't forget the Washi Tape Birdhouses…fun! Learn how easy they are to make!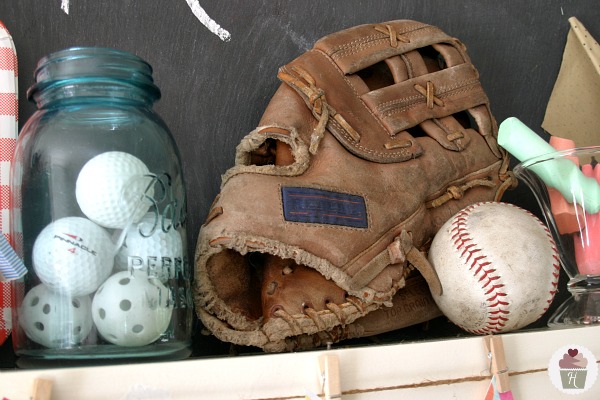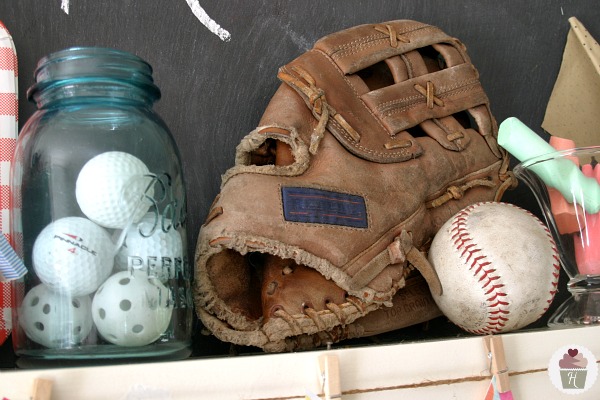 Baseball is a large part of our Summer! I found Doug's old mitt tucked away in the garage.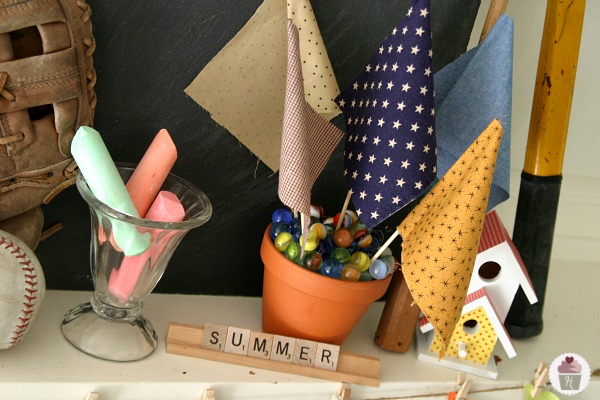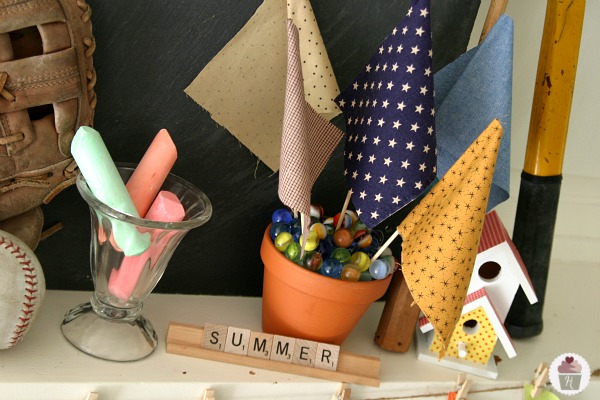 And finishing out the Summer Mantel, an ice cream sundae glass filled with sidewalk chalk, some homemade flags in a clay pot filled with old marbles, Scrabble Tile letters to bring in our love of games and another Washi Tape Birdhouse.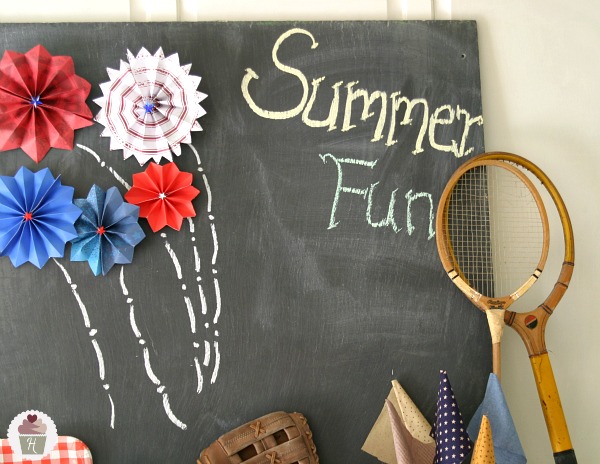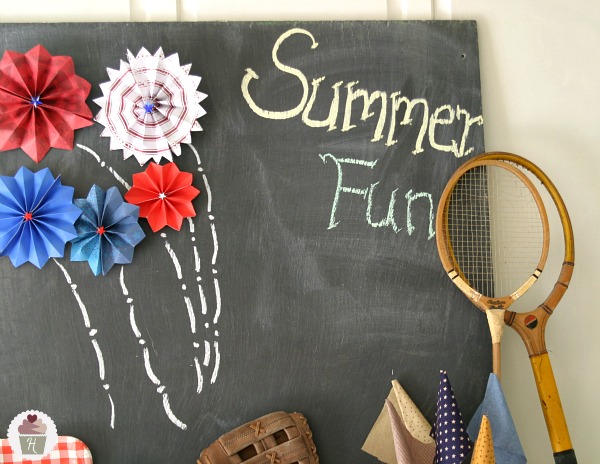 A couple vintage rackets add a little height to the Mantel. Now let's make those cute little Rustic Flags…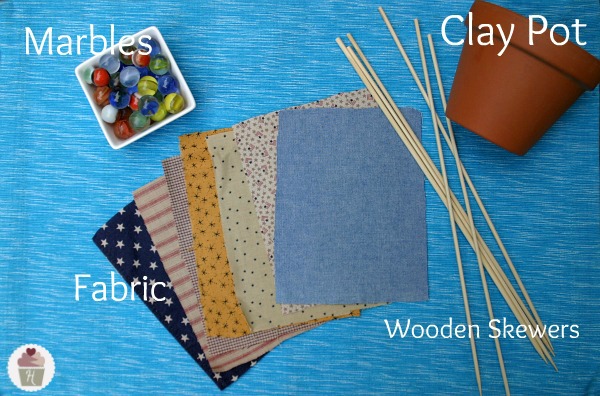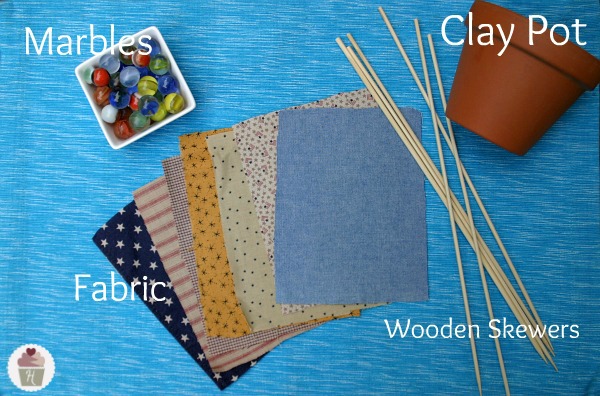 Rustic Flag Supplies
Fabric – cut 6 x 4 1/2 inches
Wooden Skewers
Clay Pot
Floral Foam {not pictured}
Marbles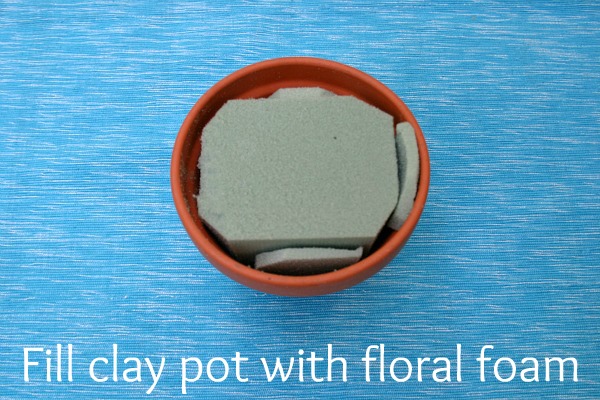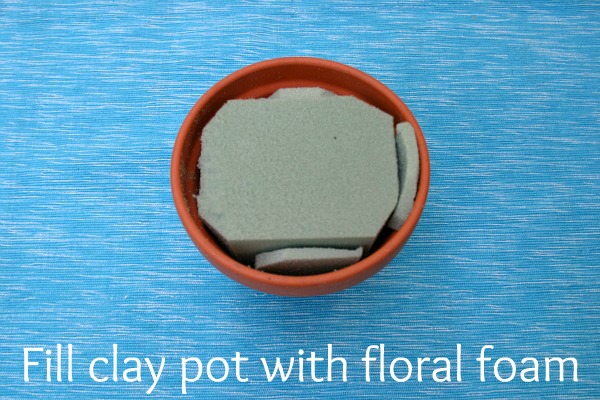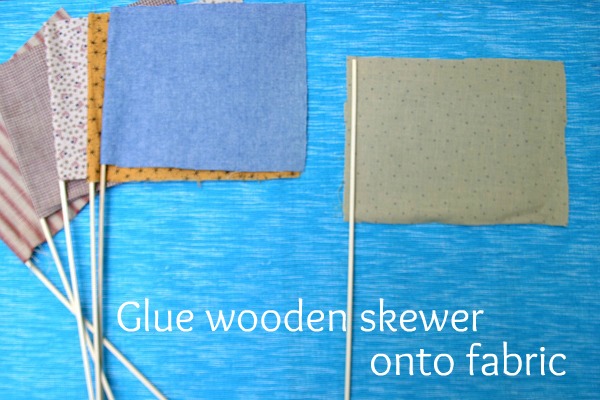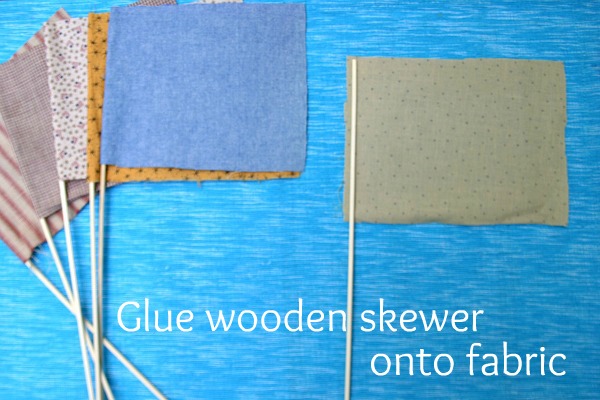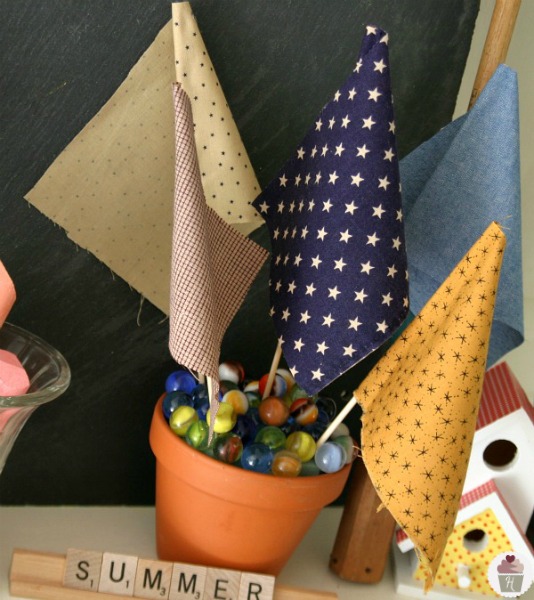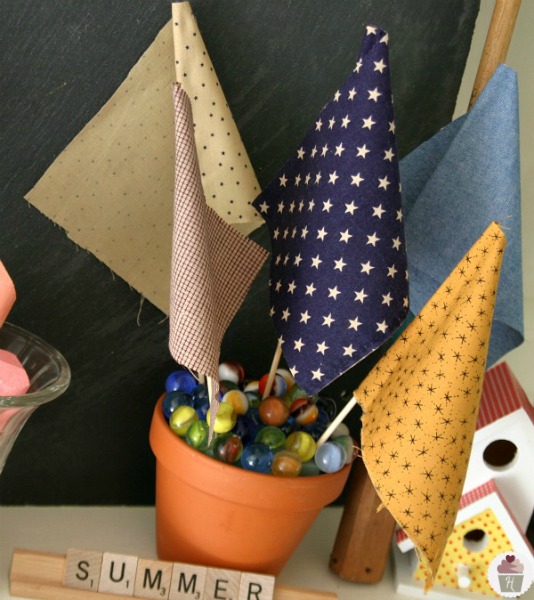 How to make Rustic Flags
Cut fabric 6 x 4 1/2 inches
Fill clay pot with floral foam
Carefully glue wooden skewer onto the back side of the fabric using a hot glue gun
Push skewers into foam
Add marbles or pebbles on top of foam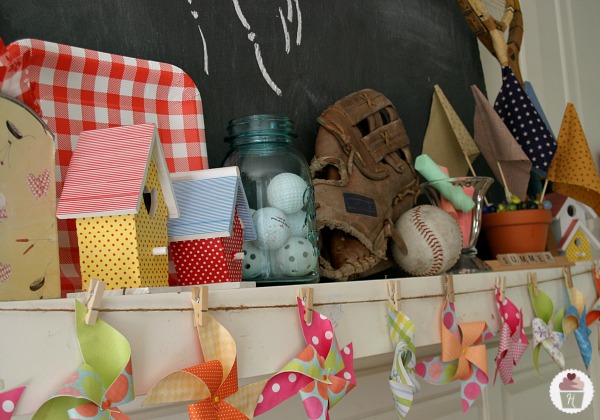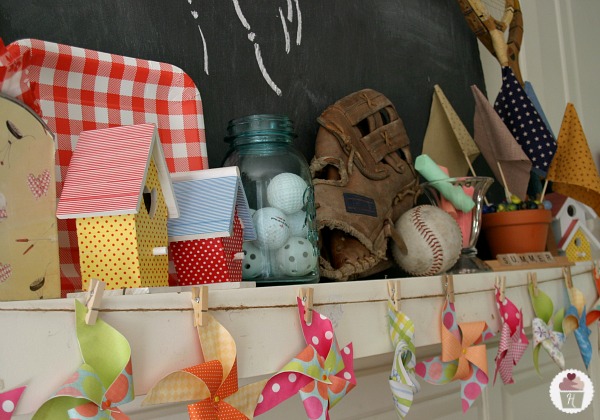 Quick Reference…
Linking to…Weekend Wrap Up Party, Saturday Night Special, Made By You Monday, Show & Tell Friday