Washi Tape is all the rage now! So what is this new Washi Tape that everyone is talking about and using in their craft projects? Washi Tape is paper tape originally made in Japan and comes in a variety of widths up to 2 1/2 inches. Search Washi Tape on Pinterest and you will see just how popular it is.
I used Elmer's Designer Tape on Decorative Candle Votives for the Fourth of July and loved how easy it was to use. So when I spotted Washi Tape on Pick Your Plum, I ordered it right away knowing there would be a fun project in the future to use it on. And…I was right…on a recent trip to the fabric store, I spotted cute little wooden birdhouses for only $1!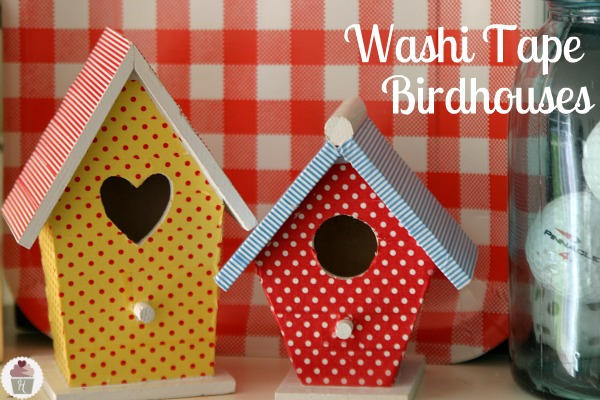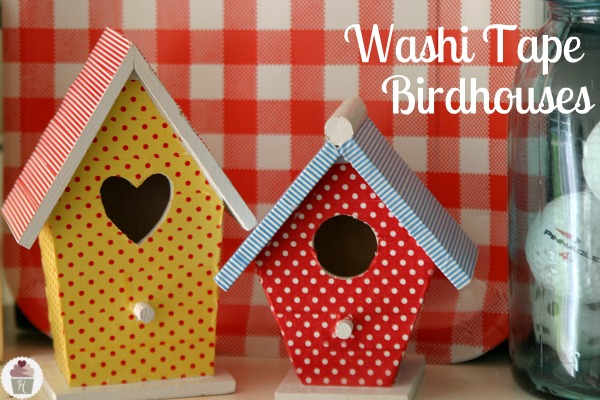 Aren't they the cutest? They add a bit of whimsy to the Summer Mantel too! Let's make some Washi Tape Birdhouses!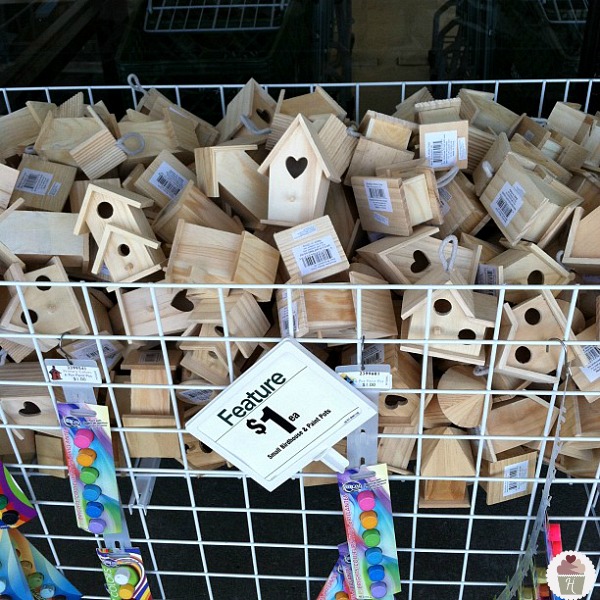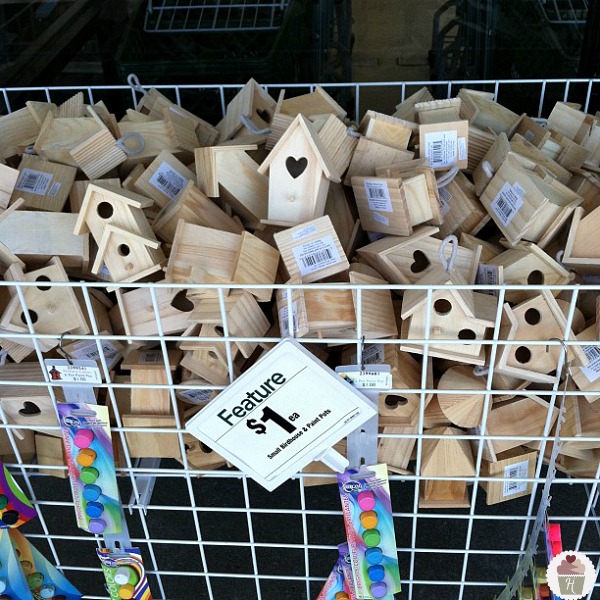 First you will need some wooden birdhouses…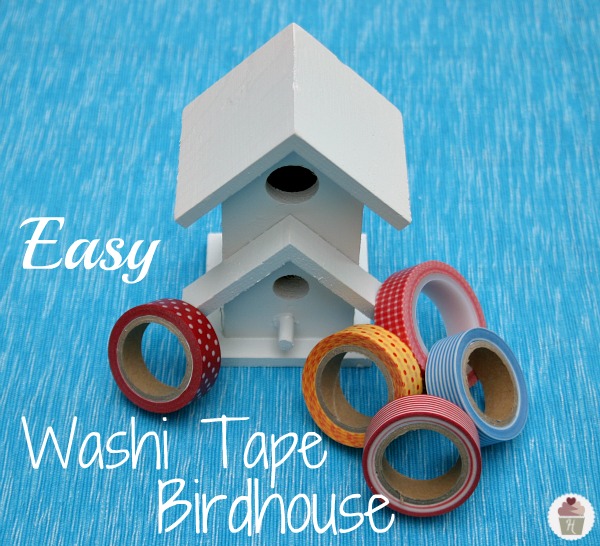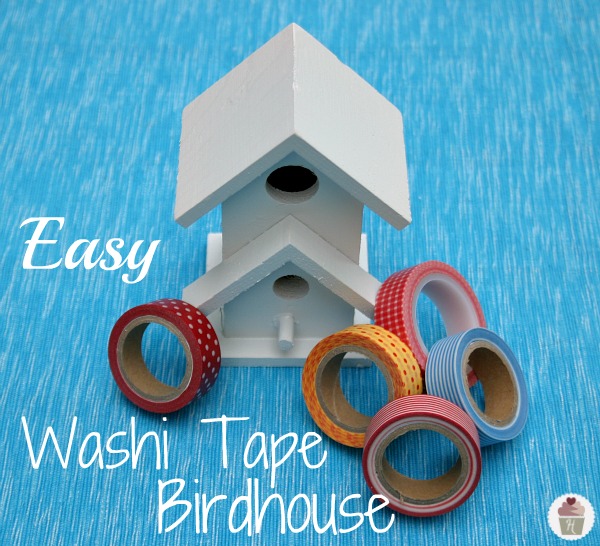 Gather your Washi Tape and give the Birdhouses a good coat of white spray paint.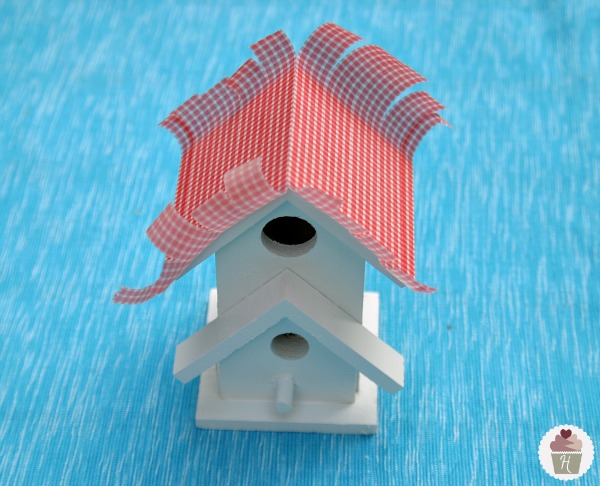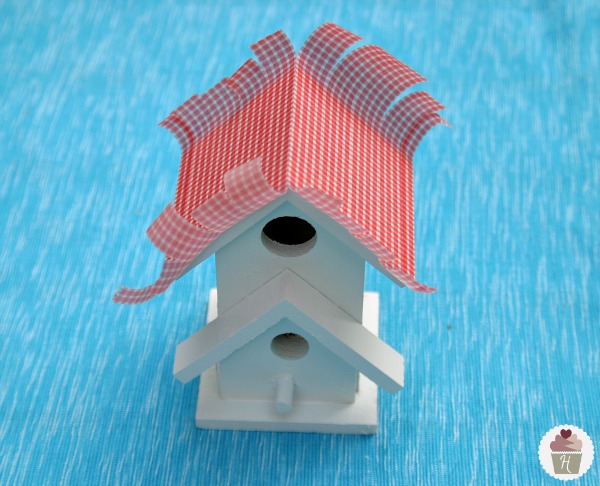 Start with the roof first, laying the Washi Tape evenly. Cut off the excess with an X-ACTO Knife or small scissors.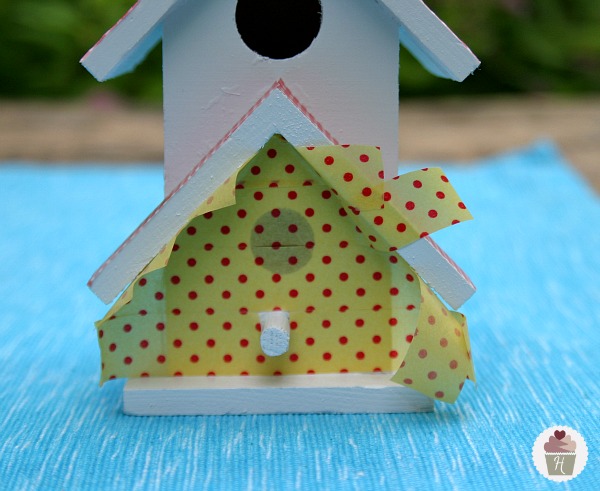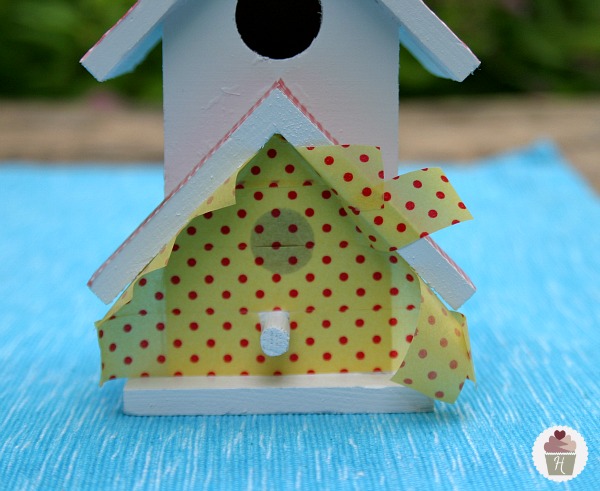 Then add Washi Tape to the front or sides, use an X-ACTO Knife to cut out the hole and trim the edges.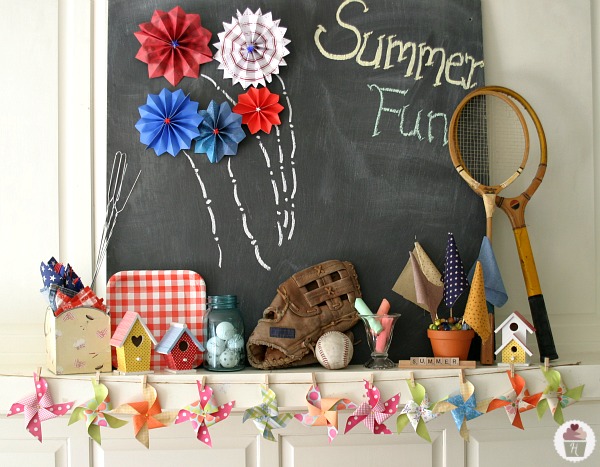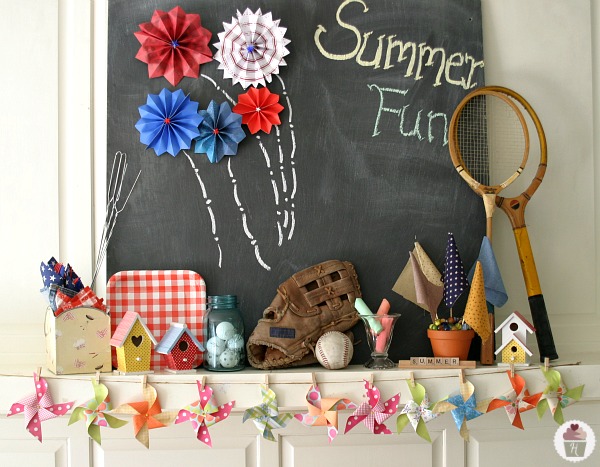 Then add them to your Summer Decorating!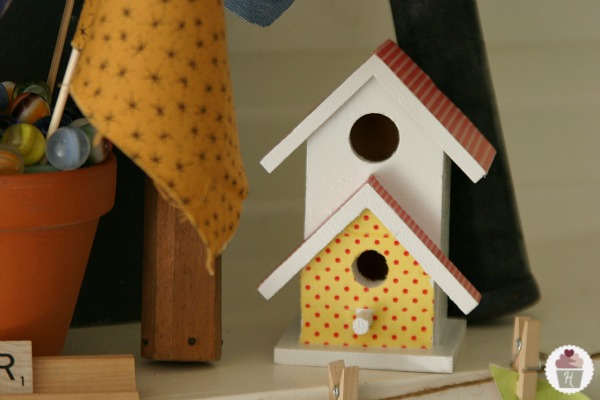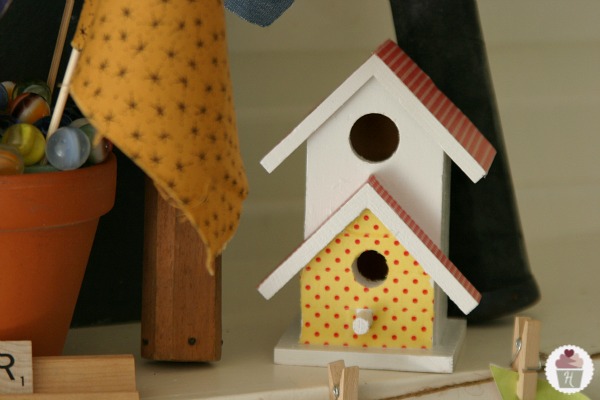 For around $1.25…these little gems would also make a great gift! Have fun!
Quick Reference
Linking to…Saturday Night Special, Sundae Scoop Party, Made By You Monday, Inspired by Charm