It's here! I'm super excited to share with you the Summer Edition of Splendidly Homemade! You may remember the Winter Edition from last November, well along with Gina from The Shabby Creek Cottage and amazing contributors, we have launched the beautiful Summer Edition!
We couldn't have done it without our amazing group of contributors; Tiffany from Eat at Home, Amy from MomAdvice, Heather from The Sewing Loft, Lisa from The Pennington Point and Ashley from Ashley Pichea.com who helped us pull it all together for Kindle!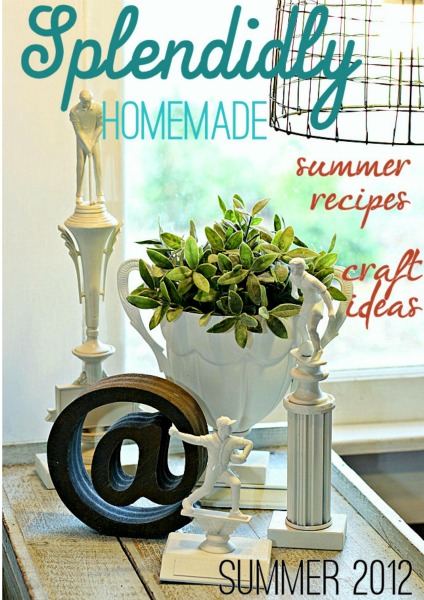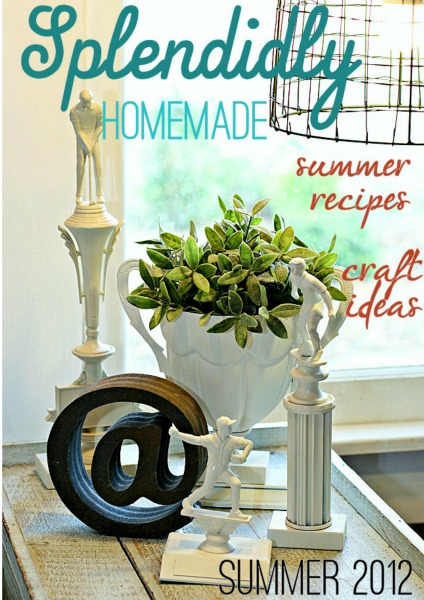 Inside you will find fun decorating ideas, a special Summer cocktail…Mojito, Homemade Ice Cream and more! Here's a sneak peak of what you will find from yours truly…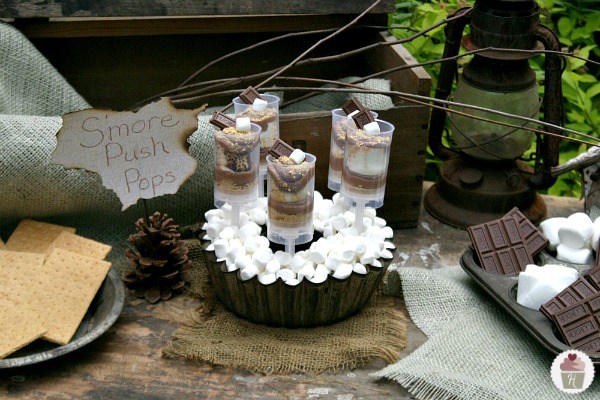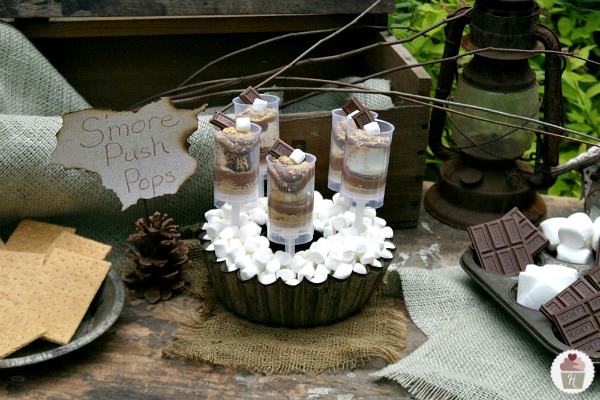 The Push Pops are back! And who couldn't resist a little Summer fun with S'More Push Pops! They are quick, easy and of course…delicious made with the new Duncan Hines Frosting Creations! You will find the recipe in the magazine.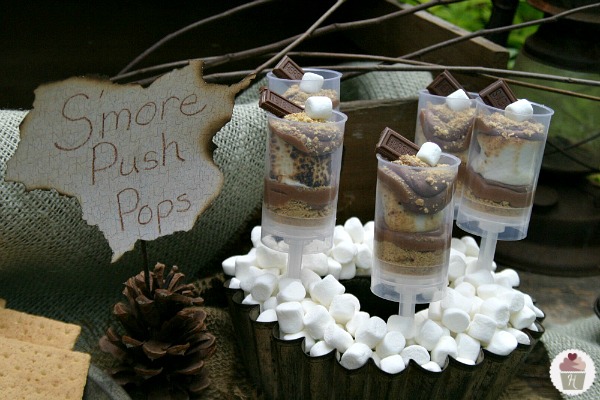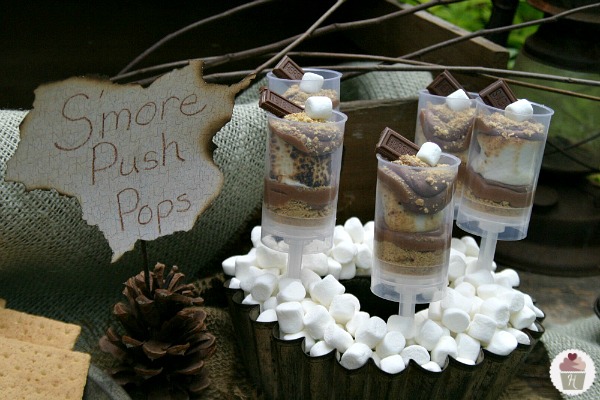 And for a little outdoor fun…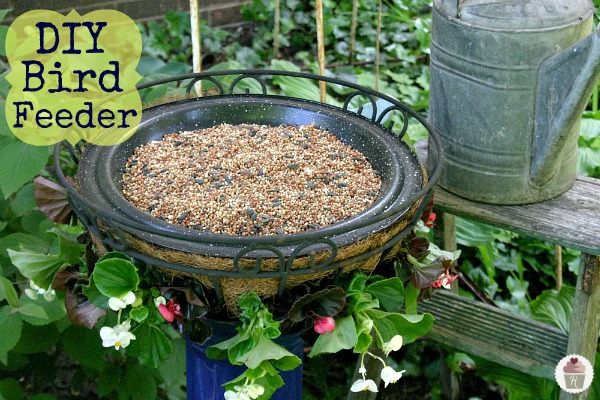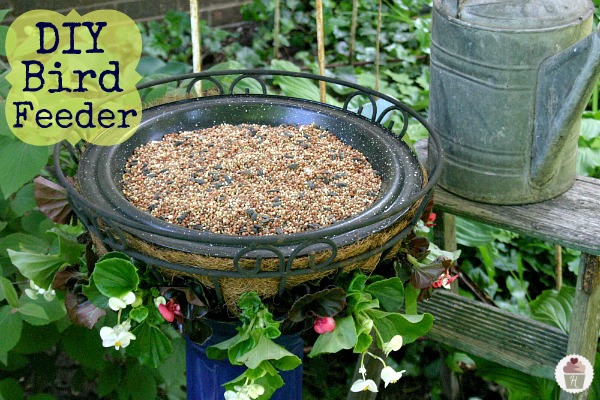 We used a bird bath stand and a wire basket to create this Bird Feeder, you can see the full instructions in Splendidly Homemade.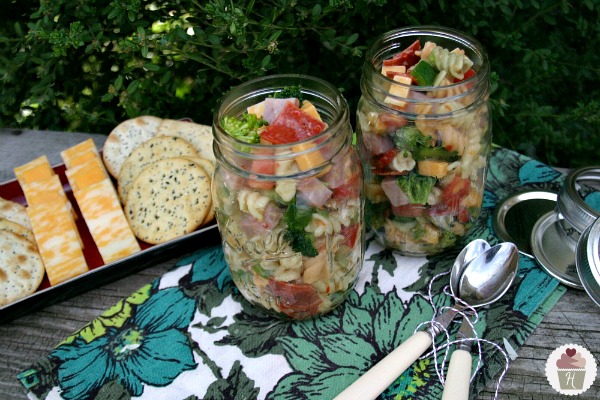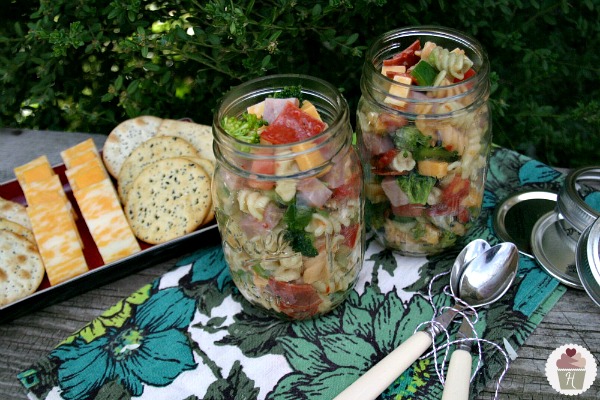 And Summer wouldn't be complete without a yummy Deli Style Pasta Salad to take on a picnic!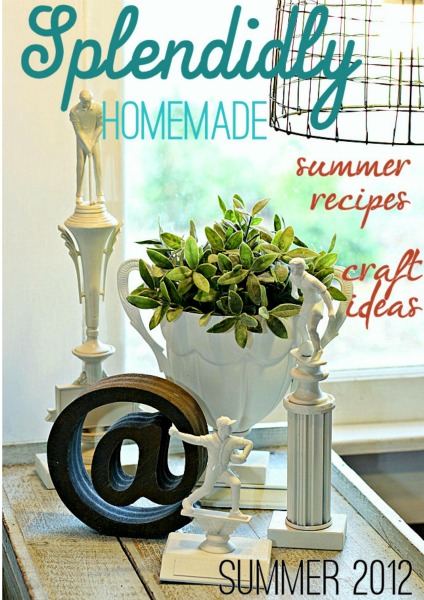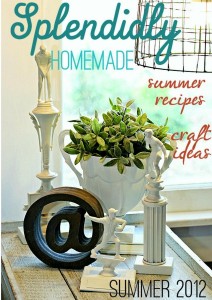 Splendidly Homemade: Summer Edition