Stylish Family Room Storage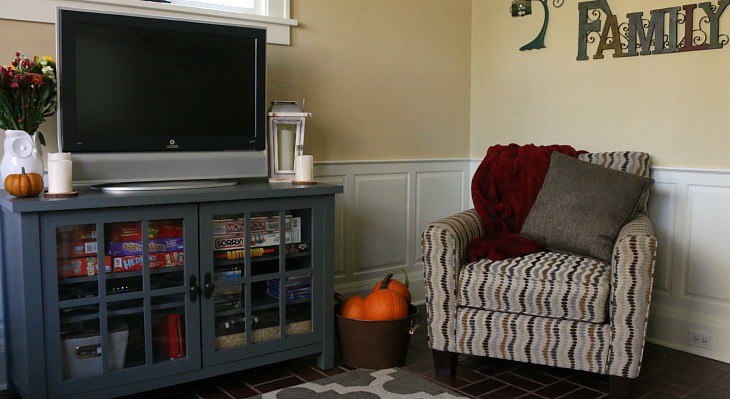 Creating a comfortable home that is organized yet stylish looking doesn't need to cost a lot of money. This Stylish Family Room Storage and TV Stand is perfect! The gray-blue color goes great with any decor.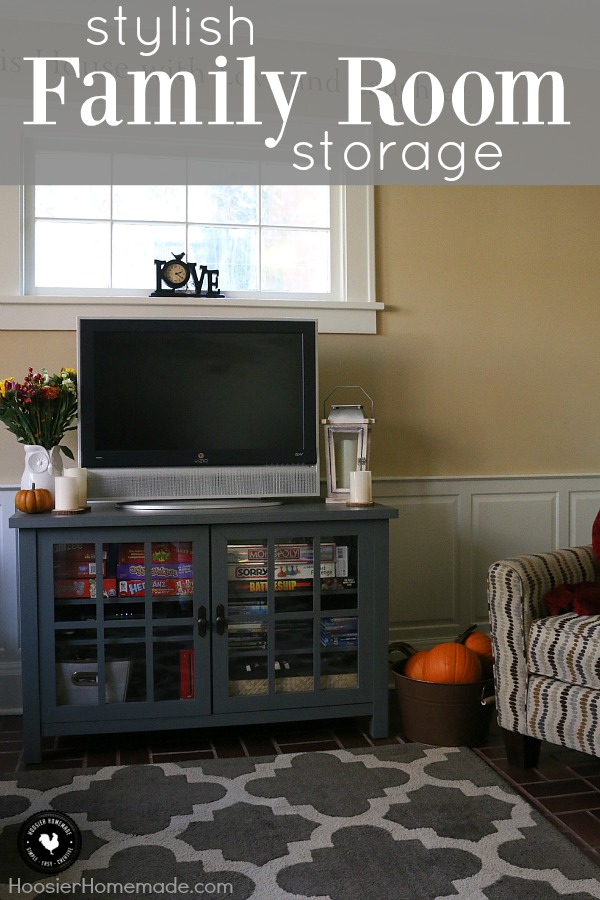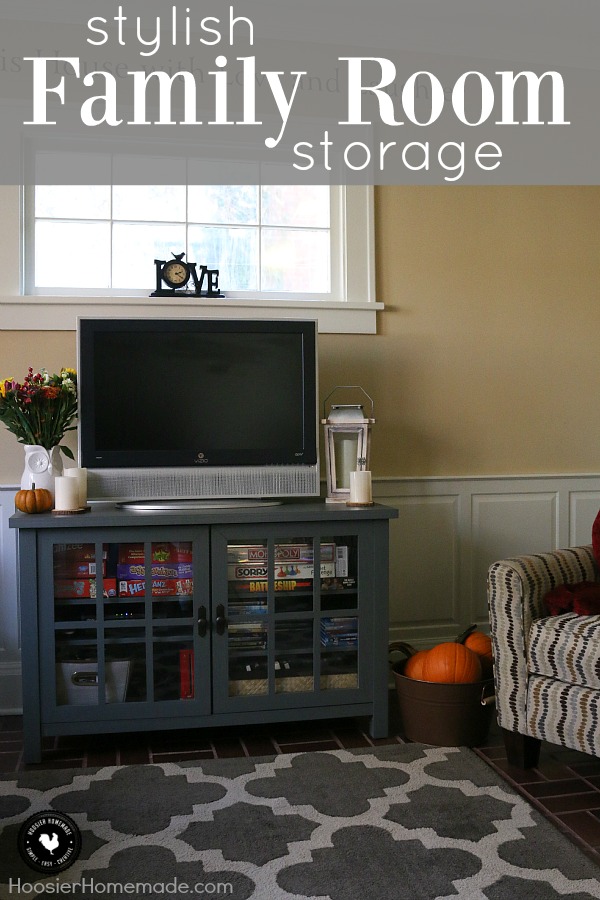 Over the years we have had lots of different pieces of furniture in our home. Last year we turned our Dining Room into a Family Room, and turned the Living Room into a Studio for work. It's been a great transition, although I liked the Family Room, there was something missing. While we had color in there, most of the pieces were browns and tans. I was itching to put some color in the room.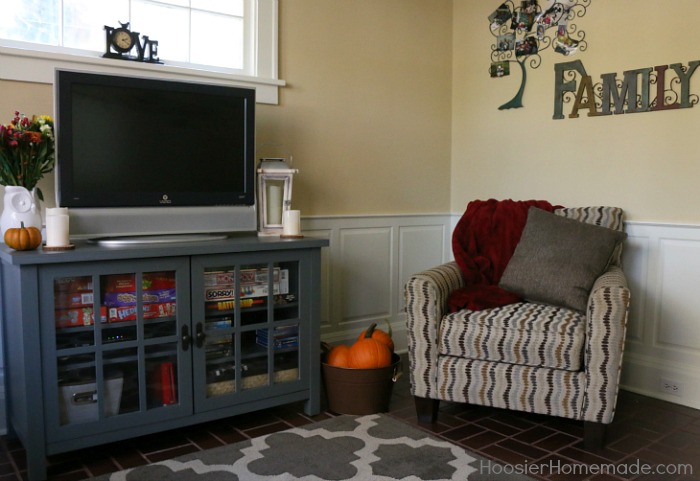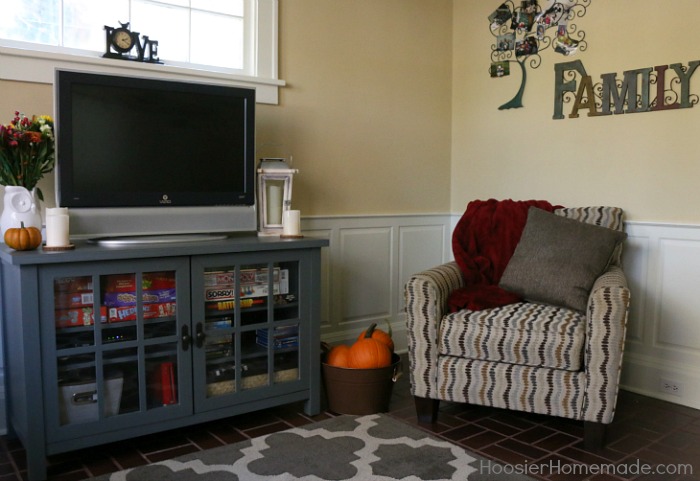 I have been browsing around and keeping my eye open for a unit that would be stylish but also functional. Then I watched the Better Homes and Gardens Live Event showing different pieces of furniture and tips to make your home comfortable for family and also welcoming to guests.
Our family loves to play games. Even though my boys are older, it's still something we enjoy doing together. So I knew I wanted a storage unit that would be big enough for our games as well.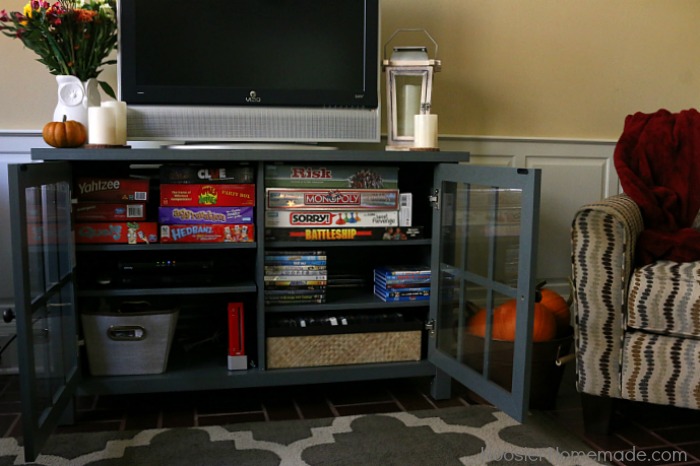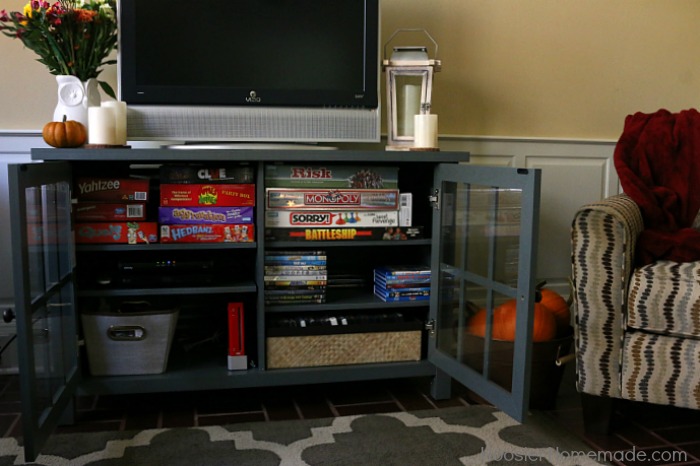 The TV Stand and Console that we picked out works beautifully for all of the movies, games and video games. There is also plenty of room to hide away the cable boxes and DVD player. To keep all of the video game controllers and cables organized, we added a small basket to hold them. And of course, the ever growing DVD collection needed to be in a basket as well.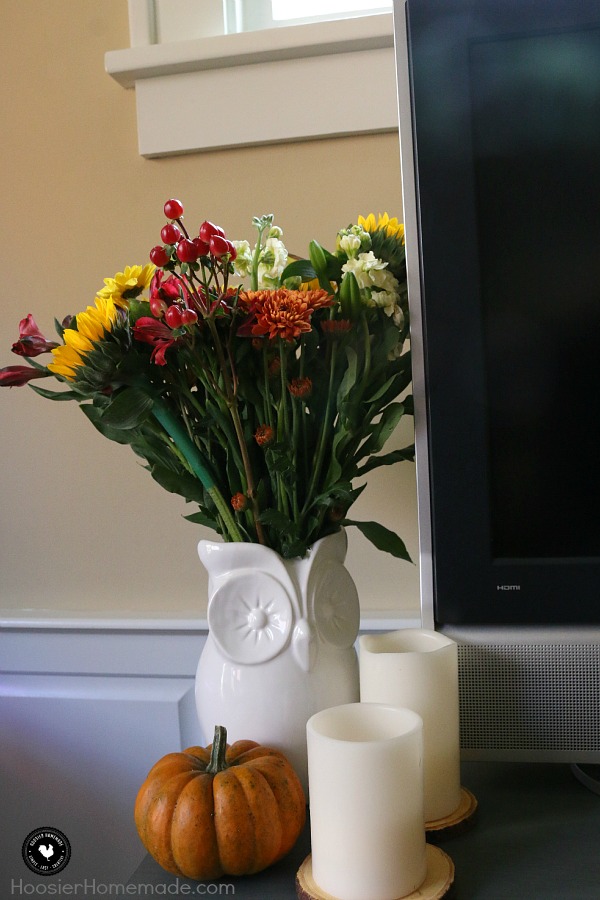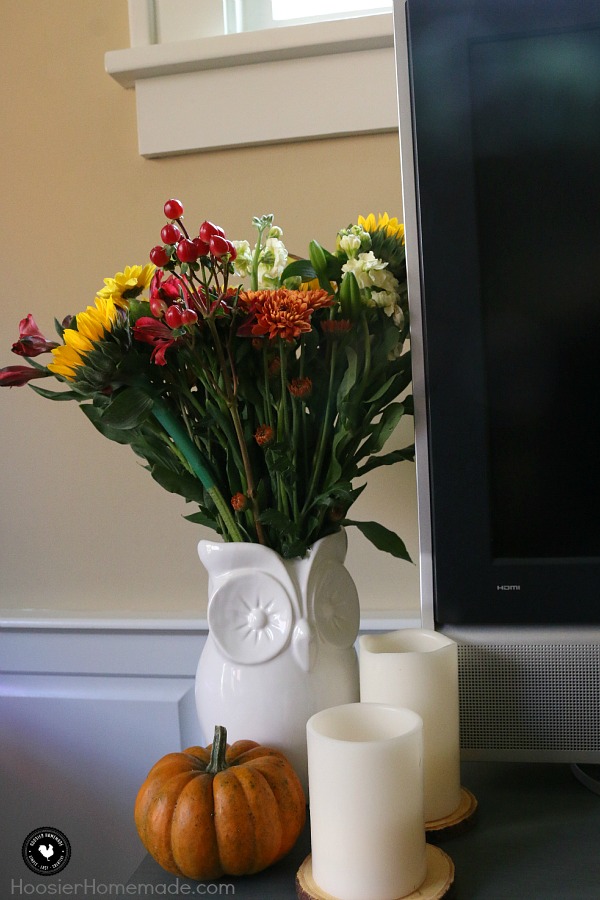 To decorate the TV Stand, I kept it very simple. The Owl Vase is one of my favorites, and the Better Homes and Gardens flameless candles are perfect, because yes – I often forget to blow out candles.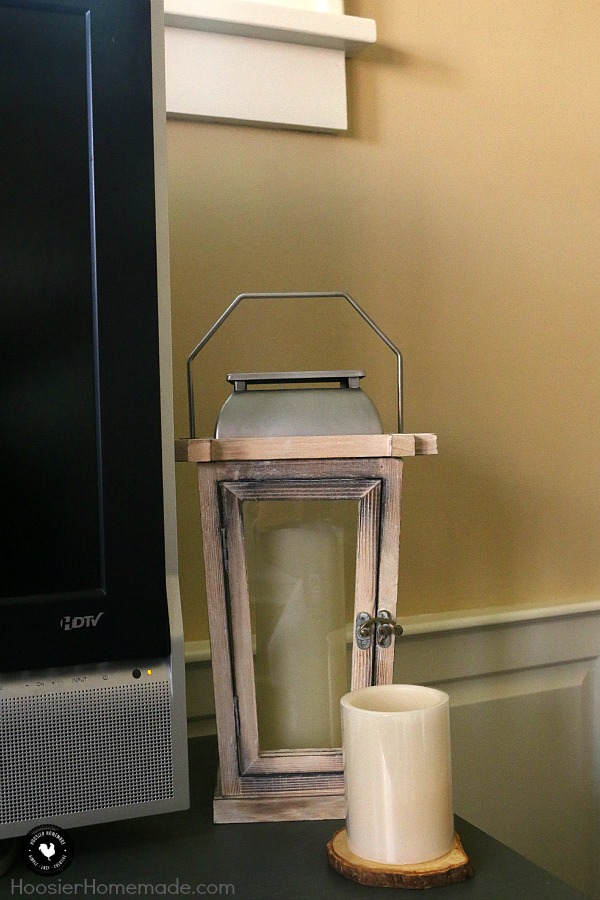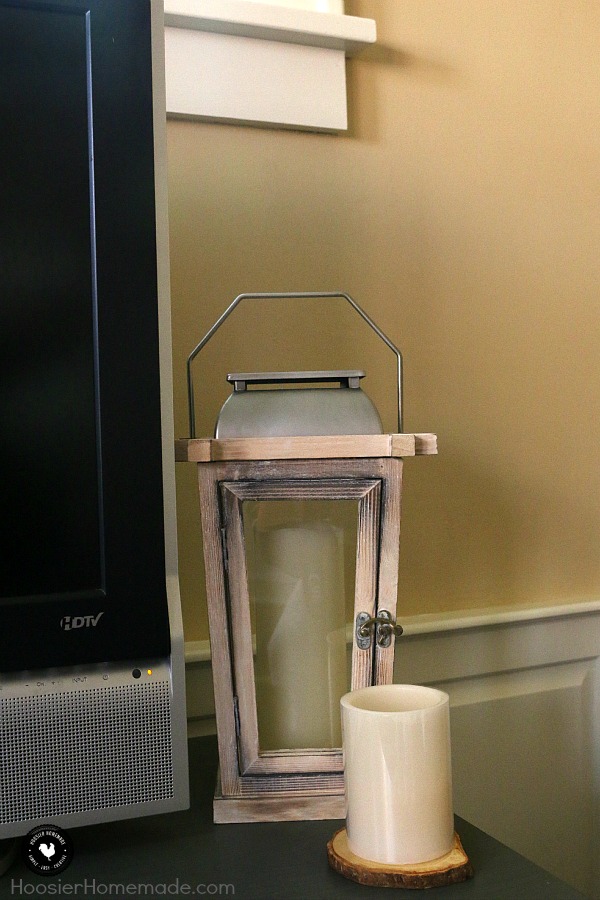 And of course, you saw my love for lanterns when we shared Fall Decorating on a budget. This lantern is one of my favorites, I love the rustic wood and silver combination on it.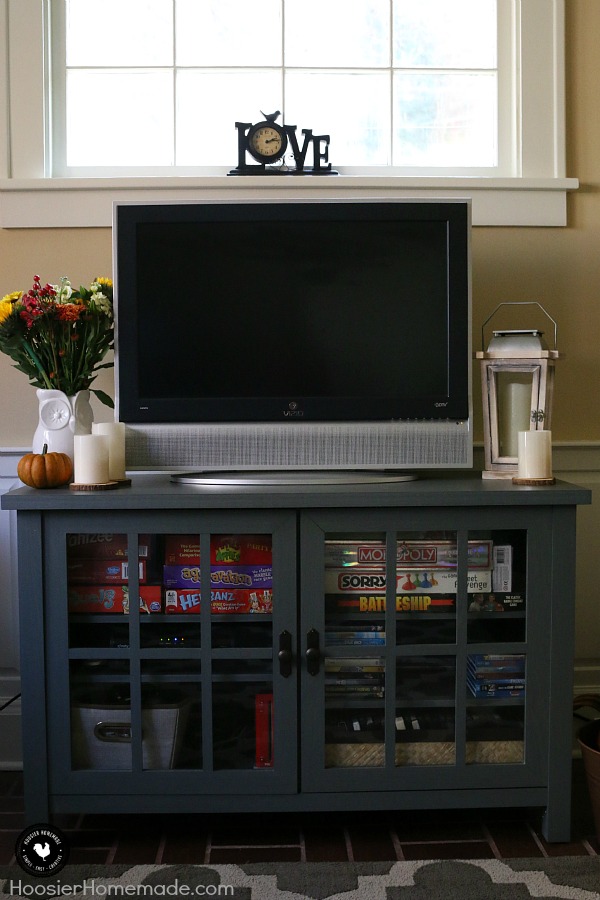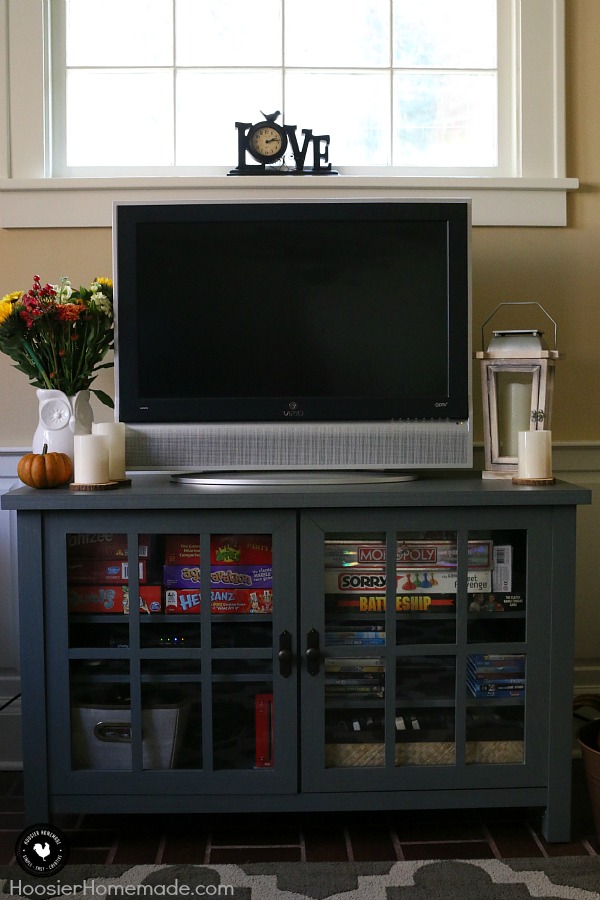 For more tips and tricks to make your home comfortable and inviting for family and friends, watch the replay BHG Live event.


Better Homes and Gardens products at Walmart – TV Stand and Console – only $169.00
Owl Vase – found in the floral department
Wood Lantern
Flameless Candles