DIY Mini Snow Globe Ornament: Holiday Inspiration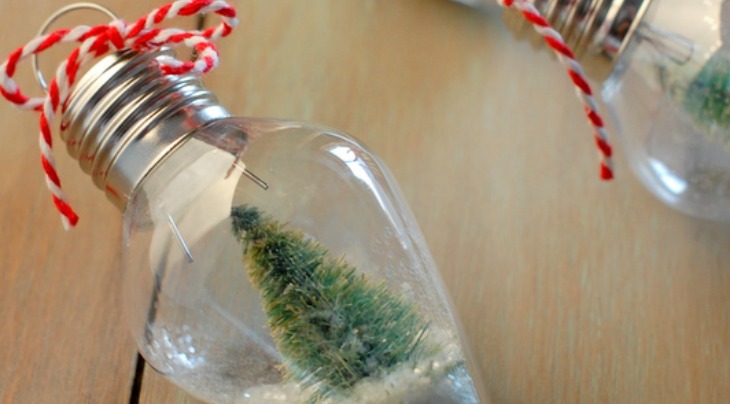 Are you ready to do something incredibly easy this holiday season? This DIY Mini Snow Globe Ornament is super easy and a ton of fun! I think I love this little DIY ornament most because it requires only a list of 5 items. Now, that I can do! When you look at these little DIY Mini Snow Globe Ornaments they are very sweet to look at. When they hang from the Christmas tree, they are nostalgic and really get me excited about everything that has to do with the holidays!
100 Days of Homemade Holiday Inspiration continues with Day 54! Each day we are inspiring you with  recipes, decorating ideas, crafts, homemade gift ideas and much more!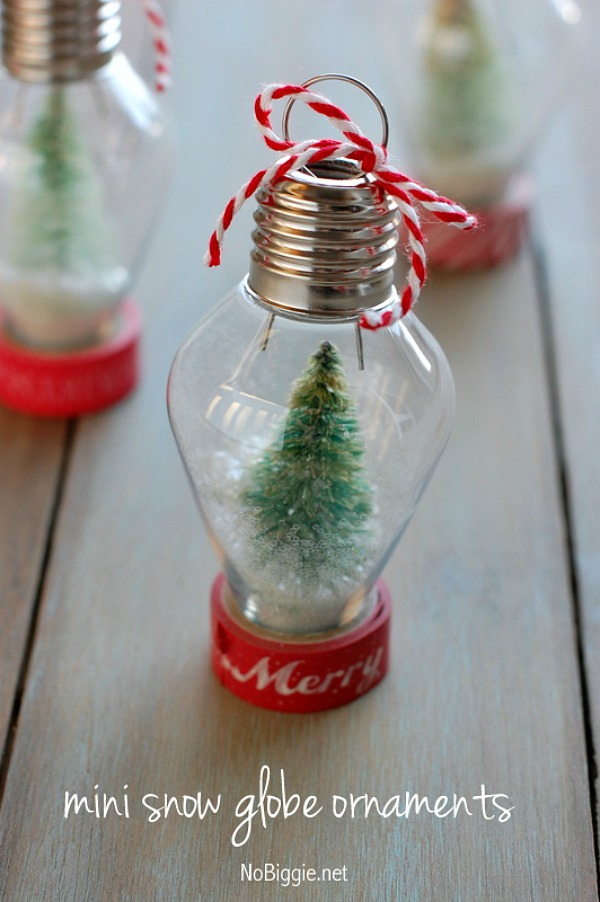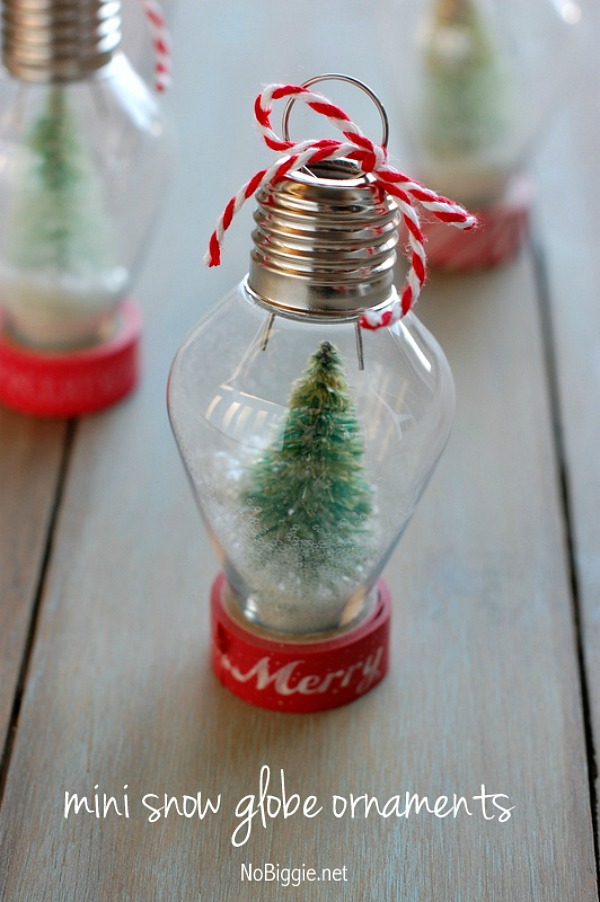 I would totally allow the kids to help you with these DIY Mini Snow Globe Ornaments. You will need to monitor them closely because of the glass, but with your help it will be a fun little project.
Find this DIY Mini Snow Globe Ornament from No Biggie by clicking the link below…
Sign up to receive a daily email full of Holiday Inspiration